If you're looking to enhance your home entertainment experience, now is the perfect time to invest in a top-notch projector. This year's Black Friday projector deals bring incredible discounts on some of the market's finest models. Whether you want to watch movies, play games, or stream your favorite shows, a projector can make it more enjoyable and exciting.
To help you find the best Black Friday projector deals, we've compiled a list of 10 projectors that are currently on sale. These projectors vary in features, performance, and price, so you can find the one that suits your needs and budget. Here are the ten projectors you should check out!
Black Friday Projector Deals - Quick Overview
Original Price: $1,999.99
Discounted Price: $1,499.99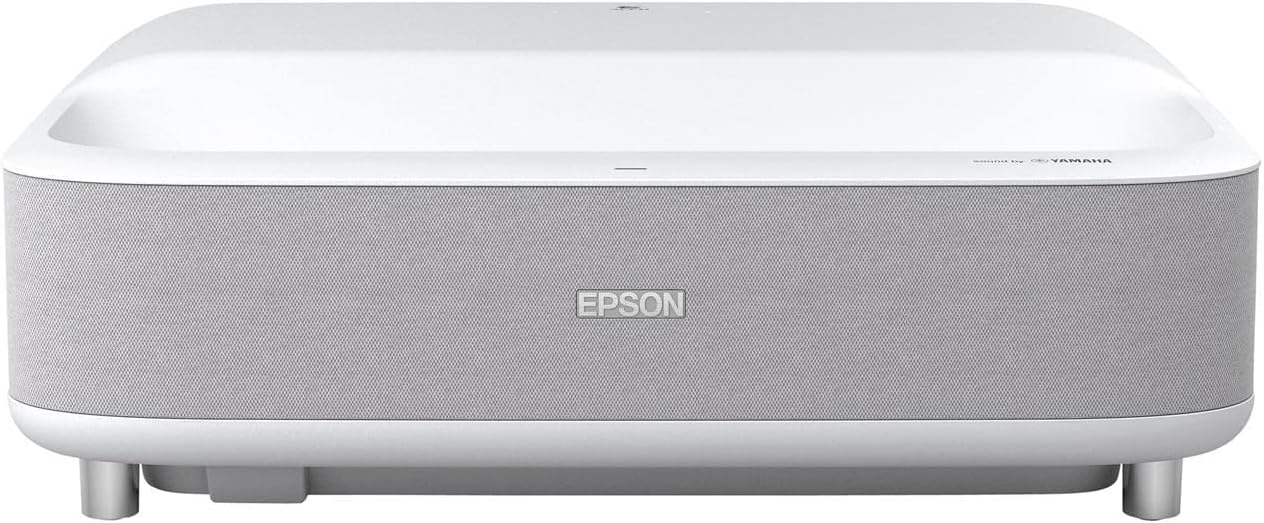 The Epson EpiqVision LS300 is a game-changer, offering a stunning picture quality of up to 120 inches. This ultra-short throw projector uses laser array technology for exceptional brightness and enhanced black density.
The built-in Yamaha 2.1 speaker system delivers a powerful and emotional audio performance. With Android TV, Chromecast built-in, and advanced color correction, the LS300 provides a seamless and immersive viewing experience. The elegant design adds a touch of sophistication to any space.
Original Price: $1,499.99
Discounted Price: $996.99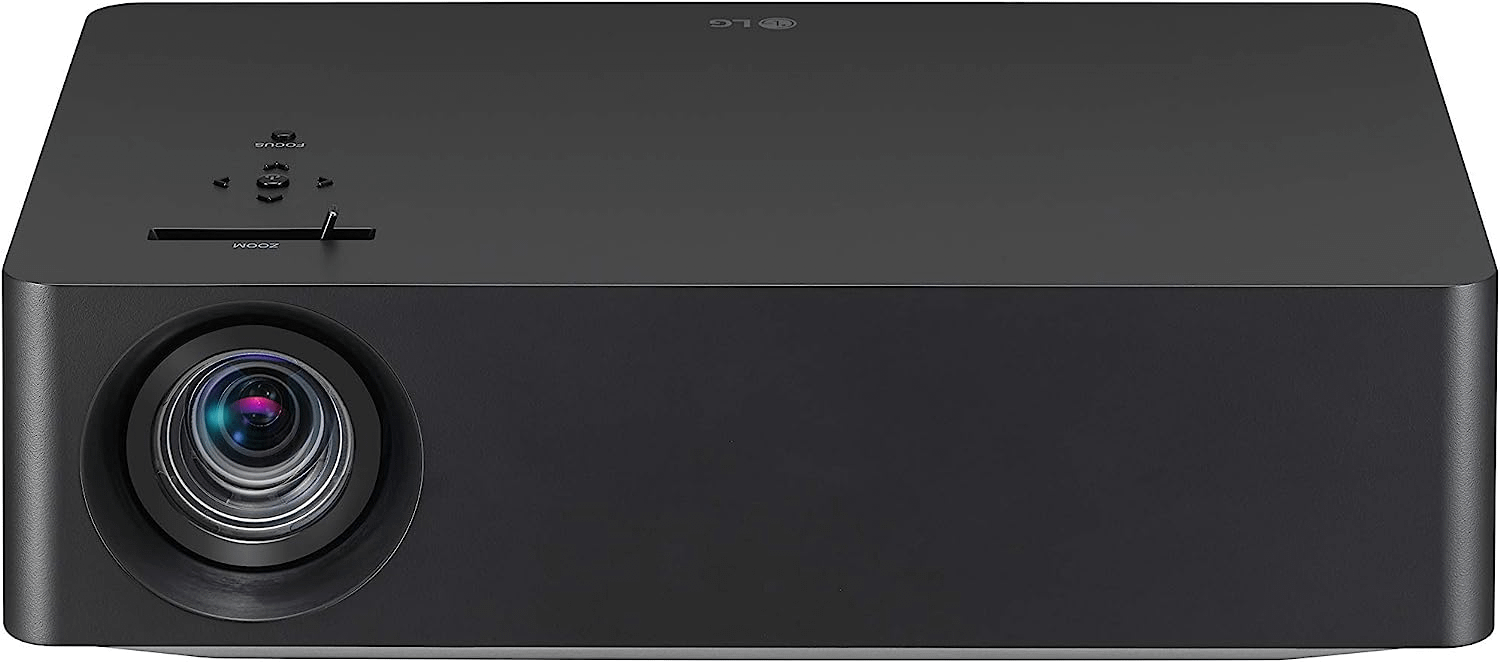 The LG CineBeam HU70LAB takes your home entertainment to the next level with a breathtaking screen size of up to 140 inches and 4K UHD resolution. The wheel-less LED technology ensures a vivid and color-rich picture, while HDR 10 with Dynamic Tone Mapping optimizes picture quality frame by frame.
The inclusion of AI ThinQ with Google Assistant and Alexa, along with the Magic Remote, provides convenient control. With Remote Focus and TruMotion technology, the HU70LAB offers a customizable and fluid viewing experience.
Original Price: $1,750.22
Discounted Price: $1,399.00
Optoma GT2100HDR is a reliable choice with its DuraCore laser light technology, providing up to 30,000 hours of virtually maintenance-free operation. The short-throw lens allows for a 120-inch image from just 4 feet away, making it ideal for smaller spaces.
With 1080p HD resolution, enhanced game mode for fast response times, and a 4K HDR input with a 300,000:1 contrast ratio, this projector is a powerhouse for gaming and movie enthusiasts.
Original Price: $1,499.00
Discounted Price: $1,099.00
The BenQ TK700 offers detailed colors with black detail enhancement, revealing nuances in dark scenes without compromising brightness in lighter areas.
With low latency and gaming-based surround sound, it's a gamer's delight.
The TK700STi variant provides short-throw capabilities and Android TV compatibility. Whether you're a console gamer or a fan of streaming services, this projector caters to diverse preferences.
Original Price: $797.99
Discounted Price: $597.99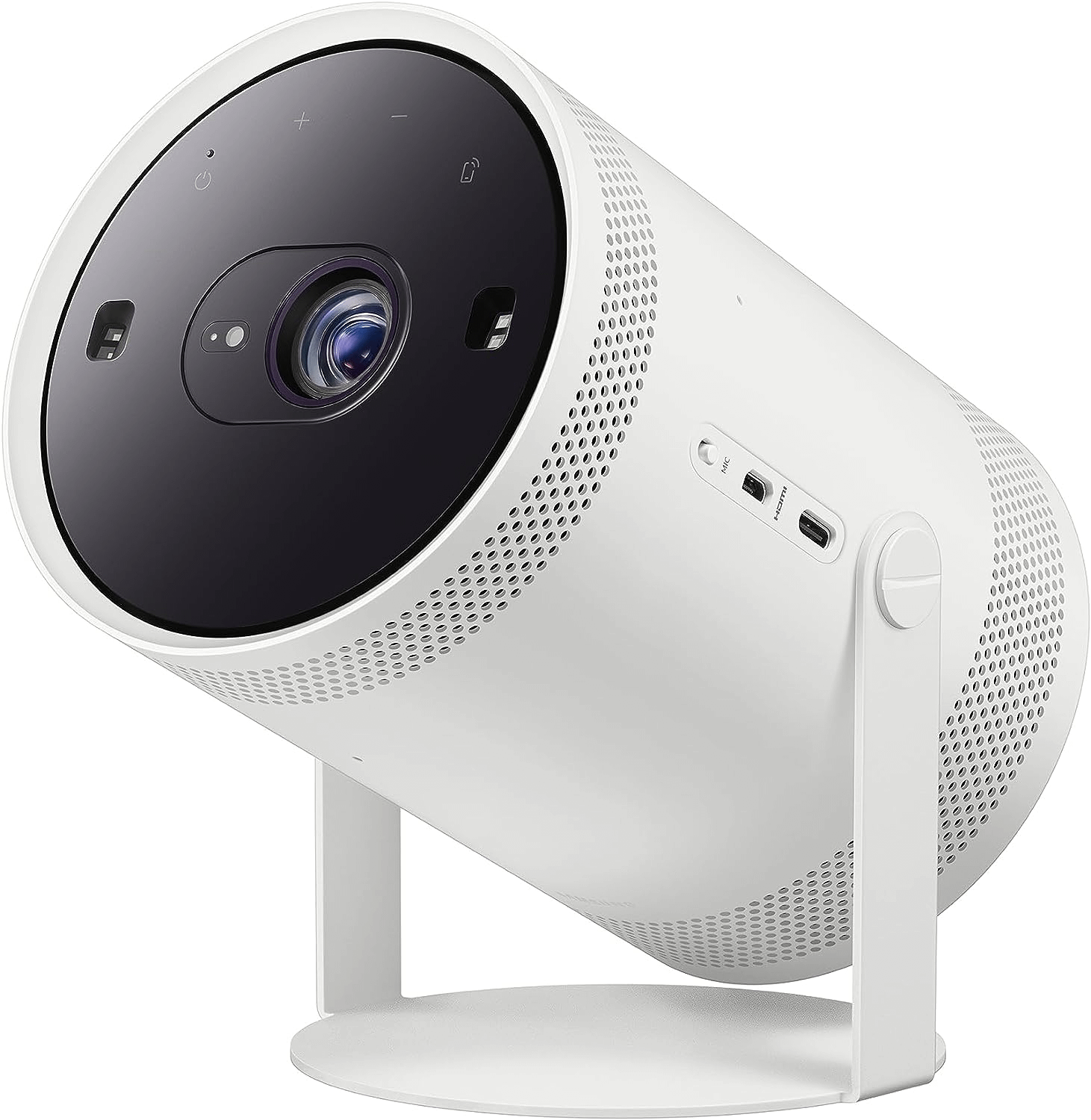 Samsung's Freestyle 2nd Gen is the epitome of smart entertainment. With point-and-play simplicity, easy setup, and a gaming hub that brings together the best of console and streaming games, it's a versatile choice.
The 360-degree sound immersion, external battery compatibility, and smart calibration from your phone make it a must-have.
The Full High Definition (FHD) resolution ensures a crisp and clear viewing experience.
Original Price: $999.99
Discounted Price: $499.99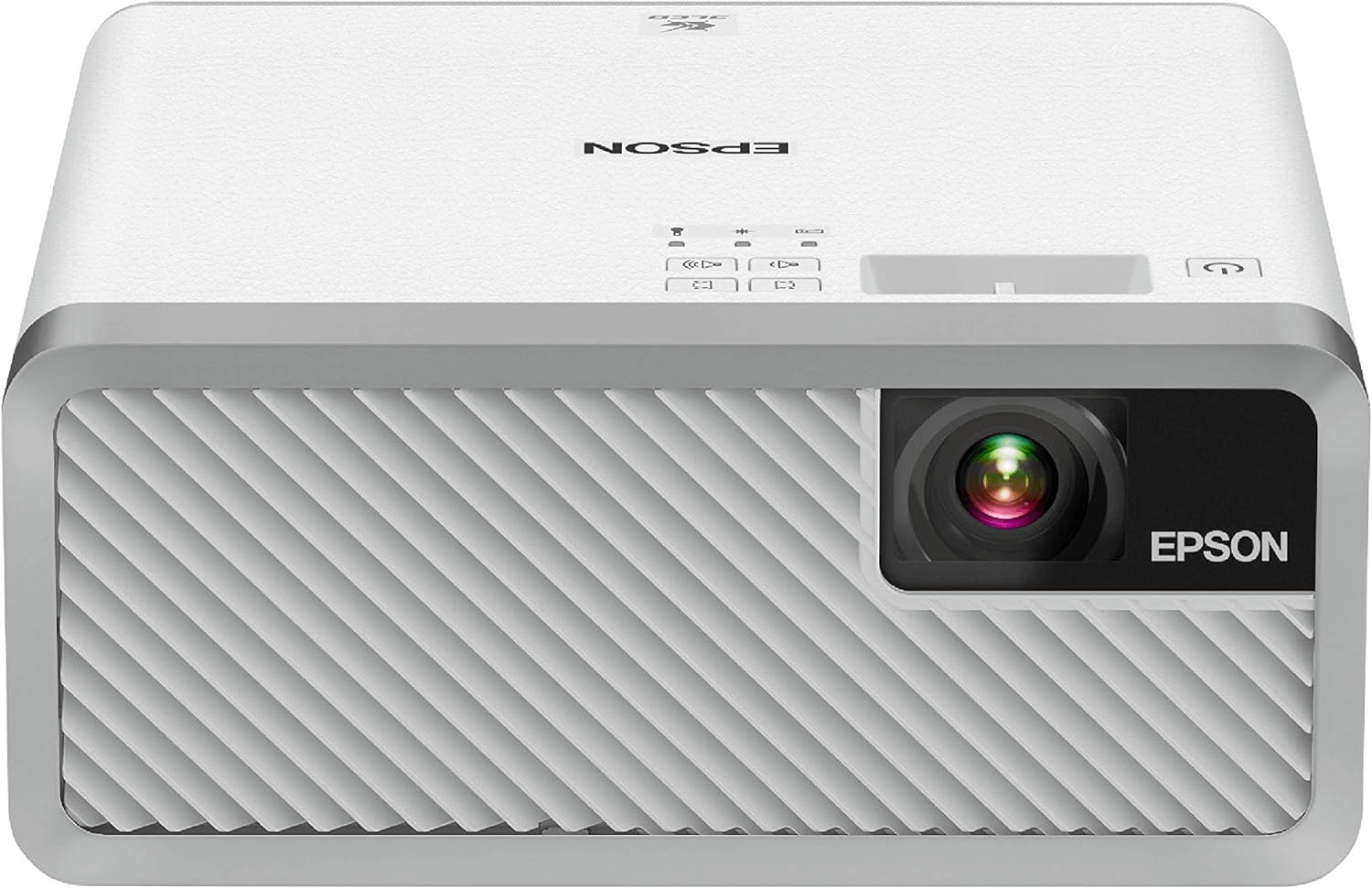 Boasting a remarkable 2,000 lumens of brightness, the Epson EF-100 delivers a stunning picture quality of up to 150 inches.
The built-in Android TV, featuring Google Assistant and voice search, allows you to seamlessly access popular streaming channels like Netflix, HBO, and YouTube.
With an elegant compact design and Epson's MicroLaser Array Projection Technology, this projector sets a new standard for brightness and clarity in its class.
Original Price: $2,999.00
Discounted Price: $2,039.00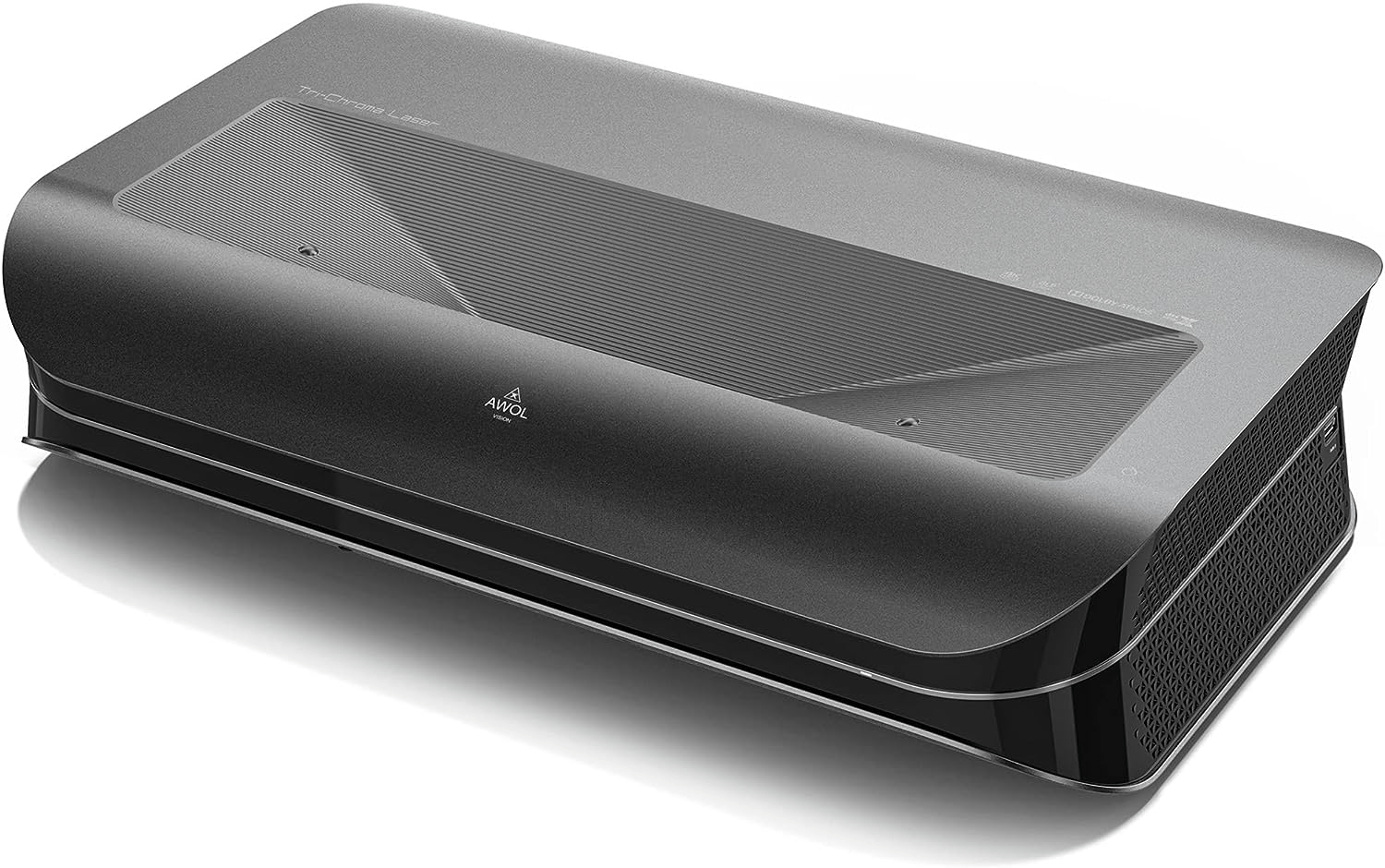 The AWOL VISION LTV-2500 brings the cinematic experience to your home with its Triple Laser without Color Wheel Technology, Dolby Vision & Dolby Atmos 4K UHD Resolution, and HDR10+. Enjoy a stunning 150", 4K movie theater experience, complete with exceptional audio immersion technology.
The advanced optical system ensures whisper-quiet operation, eliminating noise and enhancing color vibrancy. Dive into the world of 3D cinema with the included active shutter 3D glasses.
Original Price: $1,699.00
Discounted Price: $1,299.00

For gaming enthusiasts, the BenQ TK700STi is a game-changer with its low latency of 16ms at 4K/60Hz and Game Mode/Game Sound Mode for fine-tuning audio and images.
Compatible with major gaming consoles, this projector offers outstanding brightness and sharp images. The short-throw capabilities and Google-certified Android TV make it a versatile choice for endless entertainment options.
Original Price: $2,999.00
Discounted Price: $2,299.00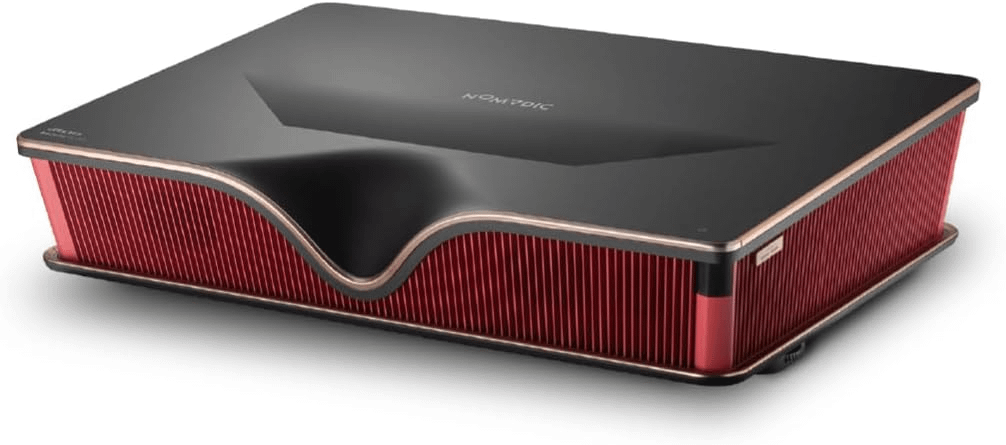 The NOMVDIC P2000 takes visuals to unprecedented levels with its RGB Triple Laser technology, genuine 4K UHD resolution, and HDR10/HLG compatibility. Enjoy a vast 100" screen from a minimal 6.7" distance, thanks to its ultra-short throw projection ratio.
The AiiO technology ensures effortless setup, and the built-in 25W x 2 Harman/Kardon speakers provide a theater-grade audio experience. With native Netflix streaming, it's a plug-and-play solution for endless content.
Original Price: $799.99
Discounted Price: $579.99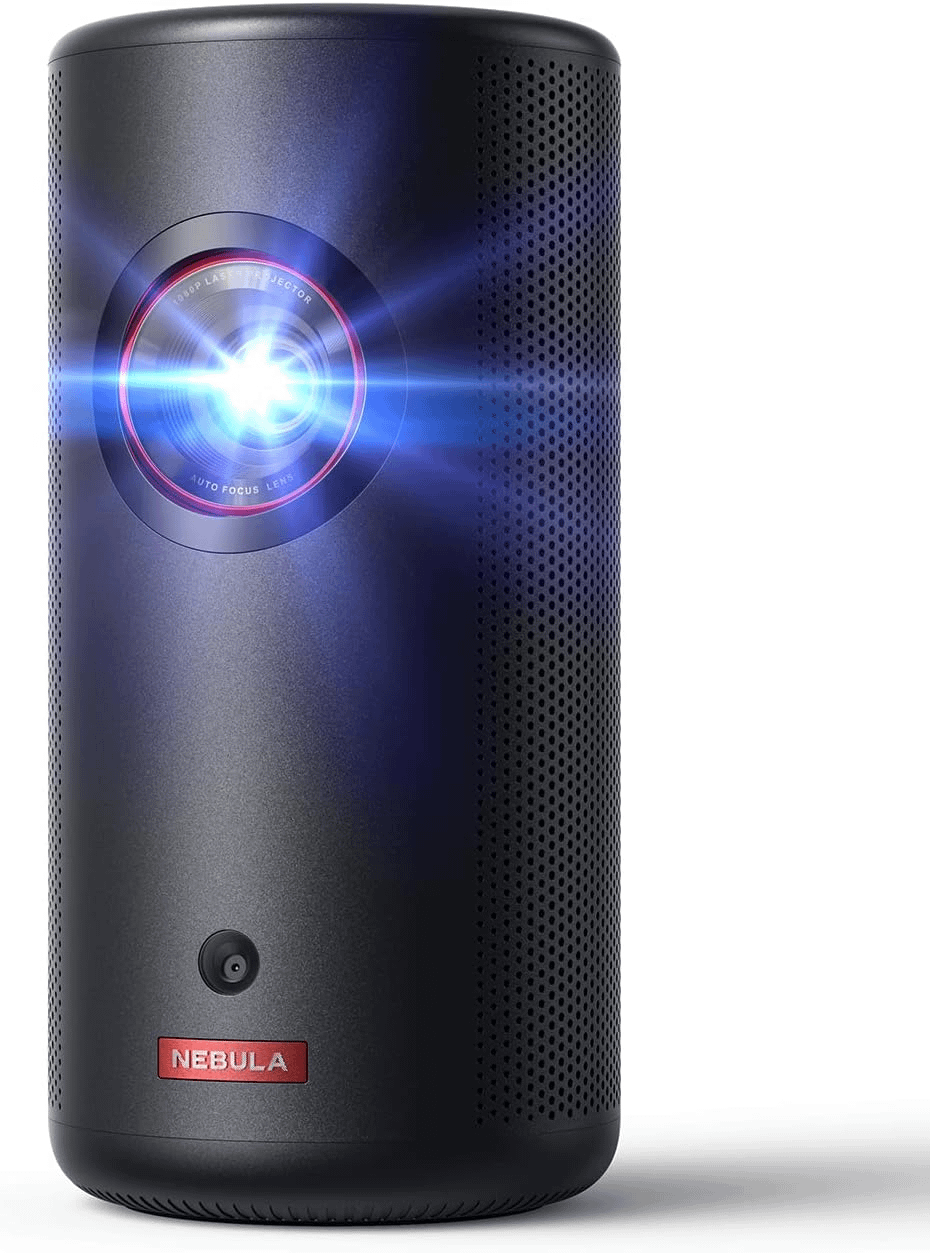 The NEBULA by Anker Capsule 3 is a portable powerhouse, weighing only 2 lbs and delivering 300 ANSI Lumens of brightness in 1080p HD. With a built-in battery offering up to 2.5 hours of playtime, this projector is perfect for on-the-go entertainment.
Android TV 11.0, Google Assistant, and Chromecast compatibility provide a range of options for cinephiles and gamers alike. Plus, the powerful 8W Dolby Digital speaker ensures a high-fidelity audio experience.
Grab These Black Friday Projector Deals Before They're Gone!
These are some of the best Black Friday projector deals that are available right now. Whether you're a cinephile, gamer, or just looking to upgrade your entertainment system, these projectors offer unbeatable value for your money. Don't miss this chance to get a projector that can transform your home entertainment experience. Happy shopping!