Let's get to know the 1MORE Aero Earbuds - the latest spatial audio earbuds that want to take the world by storm (or at least my head by storm). These nice looking earbuds come packed with active noise cancelling (ANC), spatial audio, and impressive battery life when used with their included charging case. The active noise cancelling works well, which is a lifesaver if you have kids or live in a noisy neighborhood. And trust me, I know all about the joys of kids and noise - my house is like a never-ending game of "Marco Polo" without the pool.
1MORE says they've been tuned by a 4-time Grammy Award-winning sound engineer, Luca Bignardi, so they are doing all they can to get premium sound. With a 10mm dynamic driver and a diamond-like-carbon diaphragm, these earbuds can produce both booming bass and scintillating highs for a full and refined sound. They're only $109 at full price, but you can snag them for just $89 at the time of writing.
Design and build quality:
First impressions are important, and the 1MORE Aero Earbuds definitely make a good one. They feel solid and look good, with a sleek design that's sure to turn heads (or not considering how unobtrusive they are). They also come with four pairs of silicone eartips, so you can find the perfect fit for your ear shape and size. The charging case is almost a work of art - it's a very nice feeling pebble with a smooth finish and magnetic docking, making it easy to store and transport your earbuds. Another magnet also keeps the case closed. Indicator lights are at the tips of the earbud stems, so you can see them turn on and off, as well as determine pairing status. The only downside is that the Bluetooth range seems a little short, getting choppy at about 25 feet. The do support dual pairing however, and pairing was effortless with my Samsung S21. The earphones can connect to devices via Bluetooth 5.2 and support the AAC and SBC codecs, but do not support AptX.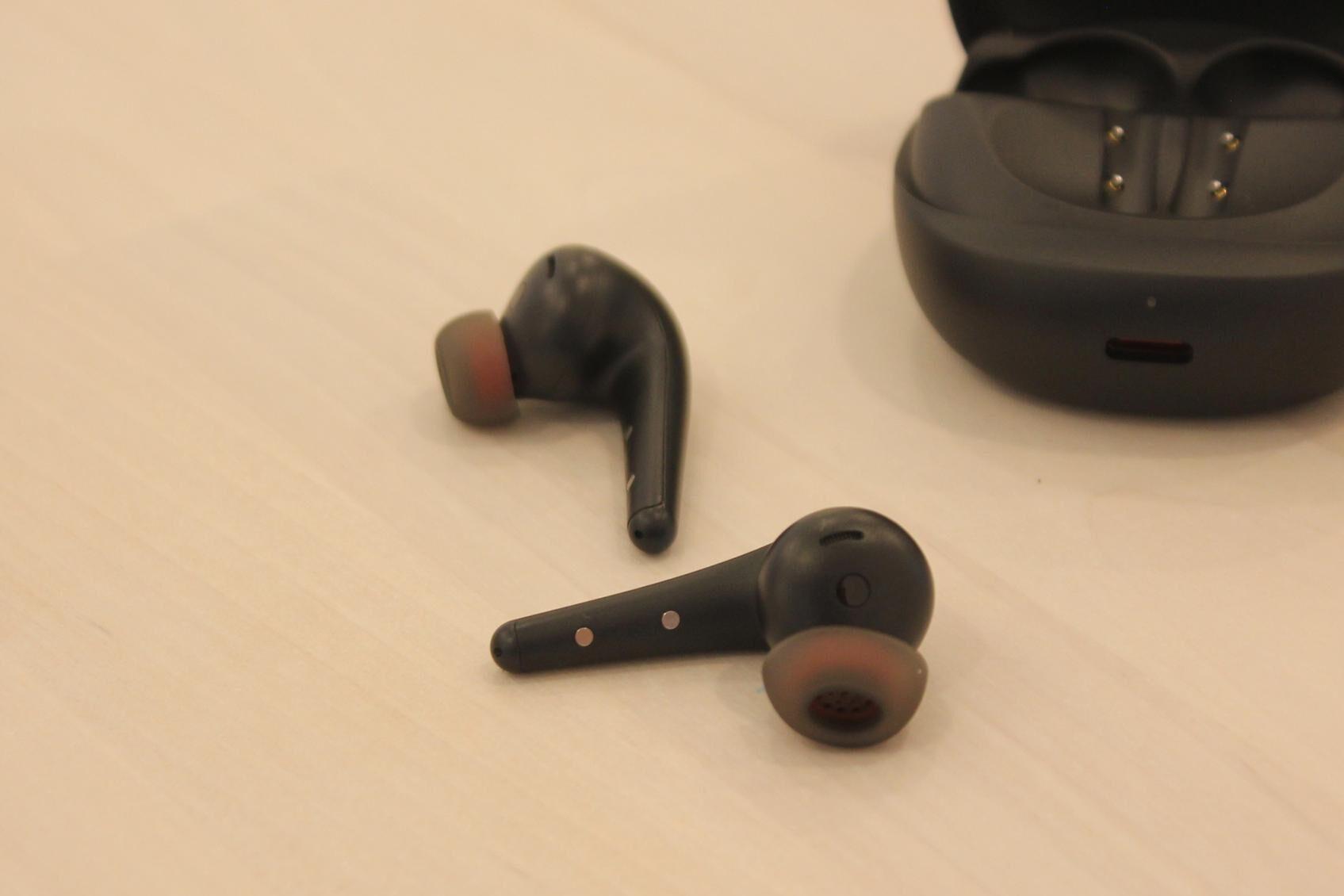 Comfort:
Let's be real, nobody wants to wear earbuds that feel like they're drilling into their brain. Fortunately, the 1MORE Aero Earbuds are comfortable. They have a sleek shape that isn't overly large, so they won't stick out of your ears like a sore thumb. I also found that they fit snugly and comfortably in my above average sized ears, which is a major plus. I was even able to wear them to the gym and they stayed more secure than my AirPods. However, I probably wouldn't recommend using them for running - I'm not sure how well they would stay in place during a full-on sprint. They do have an IPX5 rating, so some splashes or running in the rain would be possible.
Sound quality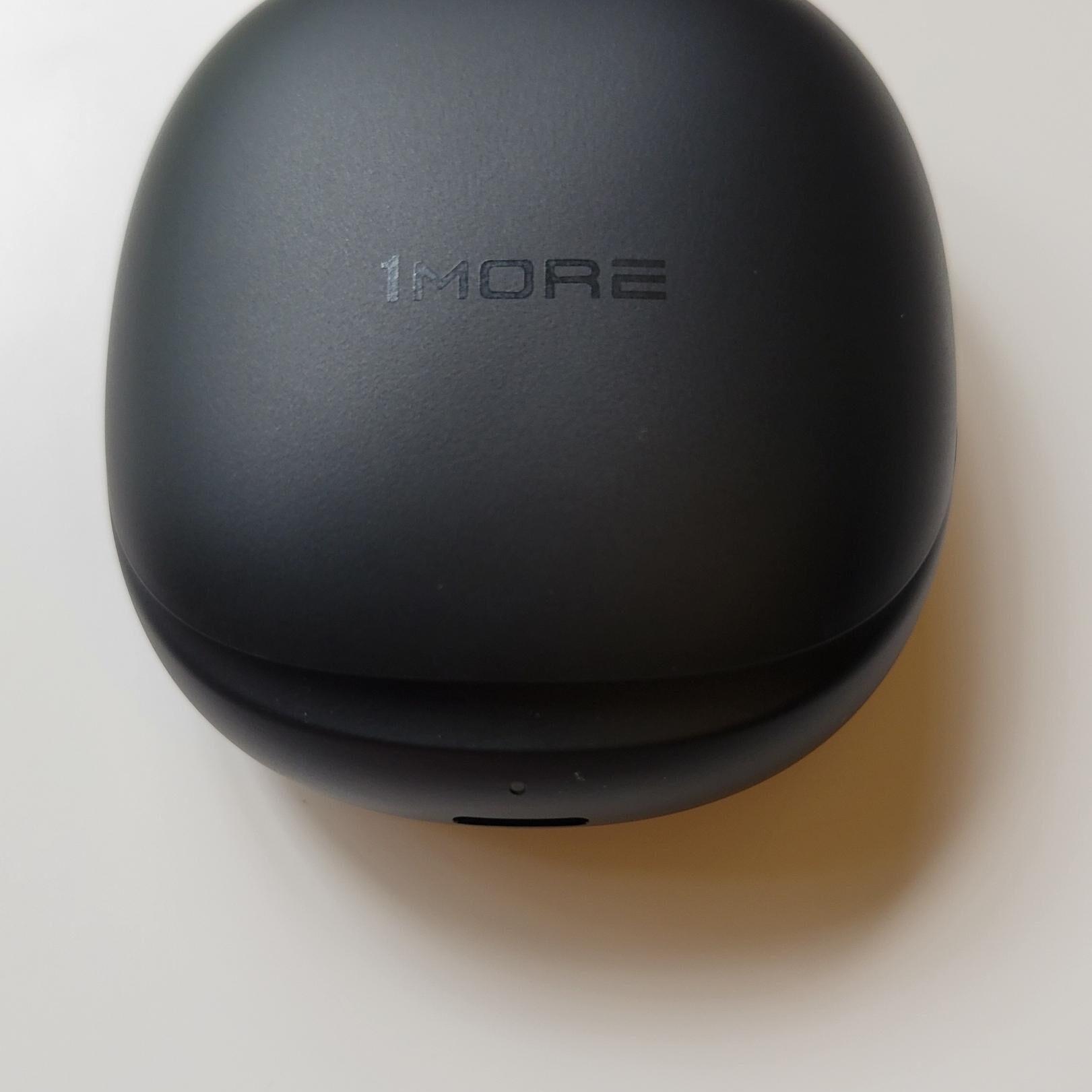 Ok, now for the most important part - how do these earbuds sound? In short, they sound fantastic to me once dialed in. The bass is solid and forward, though not overpowering, and the treble is clear and crisp. The bass line on the song 'Falling' by Iration came through clear and punchy. The in-app equalizer is a 10-band that allows for extensive customization, so you can really dial in the sound to your liking. The active noise cancelling works well without being fatiguing, which is a major plus if you're trying to block out the outside world. It works better than most lower priced earbuds, but isn't class-leading. However the spatial audio feature in the 1More Aero is a game-changer - it works for all music and makes the vocals sound as if they are more in your head. It allows you to turn your head and the sound seems to stick in place in a position the direction you were previously looking. After about 15 seconds, it recenters at whichever position you are facing. It acts like a dialog enhancer, and I preferred listening with this feature turned on in general, as well as with the ANC set to mild. With these settings and the preset EQ set to Acoustic, these earbuds really come to life.
App Features
The 1MORE Aero Earbuds come with a range of additional features that are accessed through the accompanying app. These features include the ability to customize the active noise cancelling settings, control the double and triple tap functions, and boost the bass at lower volume listening settings. The app also allows for control of the spatial audio feature, so you can fine-tune the listening experience to your preferences. It's a treasure trove of useful features that will help you get the most out of your earbuds. There even is a section for experimental features, and the first time I used the app it asked me to update the earbuds firmware (which proceeded smoothly). While the app and buds as shipped don't seem to be missing any major features, it is always a good sign to see continued development and new features being added.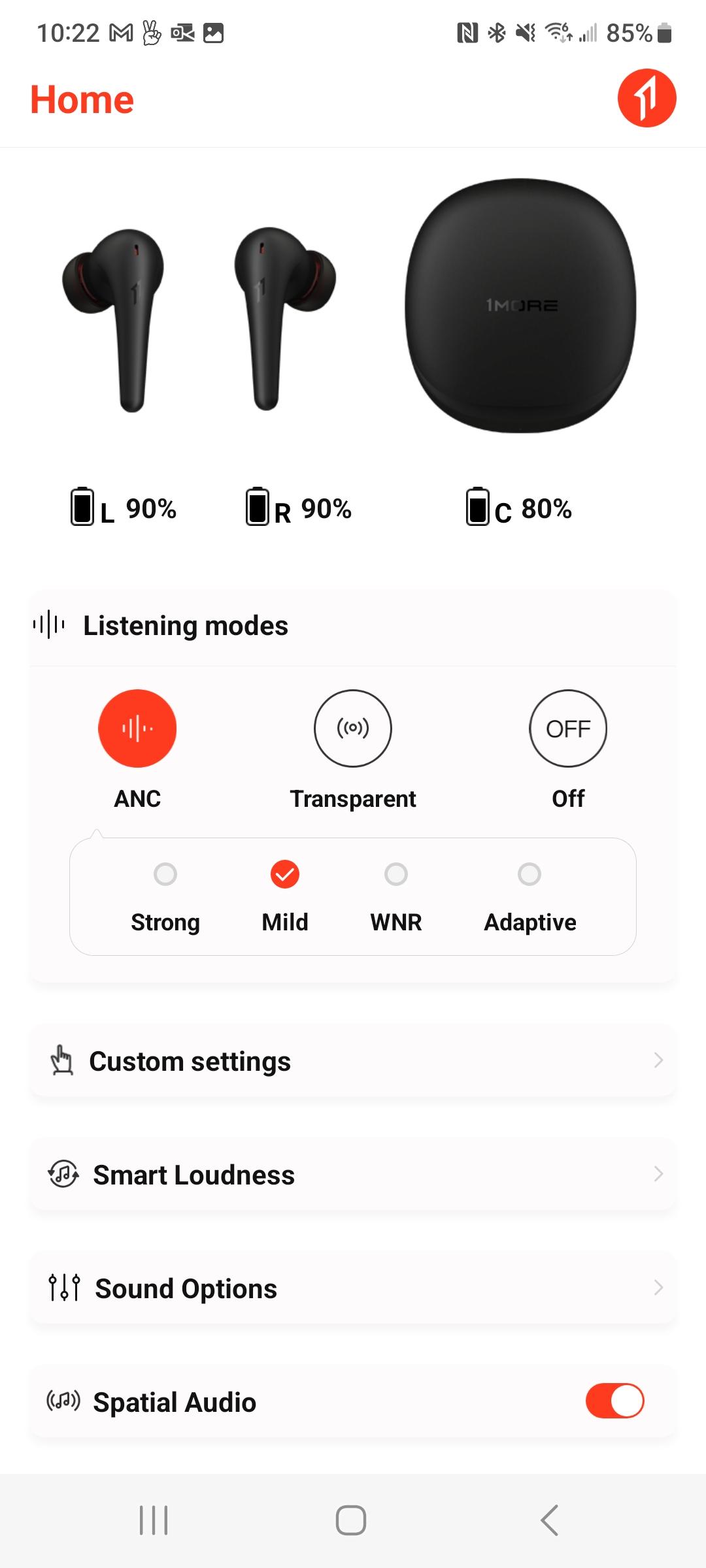 Conclusion
Overall, the 1MORE Aero Earbuds are a solid choice offering excellent sound quality for anyone in need of a new pair of wireless earbuds. They offer a well-rounded range of features, including active noise cancelling, spatial audio, and a long battery life, as well as excellent sound quality thanks to their 10mm dynamic driver and extensive tuning options. While the Bluetooth range is a bit on the shorter side, this is not a major issue for most users. The earbuds are comfortable to wear and stay in place well, look great, and are simple to use. The accompanying app offers a range of useful features, including the ability to customize the active noise cancelling settings and control the double and triple tap functions. While the 1MORE Aero Earbuds have a retail price of $109, they can currently be purchased for a slightly lower price of $89. All things considered, these earbuds are easy to like.