Enjoying the extended daylight hours, the song of birds, and the scent of flowers? Yes, the summer is officially here! Music is in the air, whether you intend to visit the beach, have a backyard grill session, or embark on a well-deserved vacation.
If you want to elevate your summer music experience, whether indoor or outdoor, we are here to help you find the finest deals available on speakers. Discover the top discounts for July that are definitely worth browsing throughout the entire month. Make sure to add them to your virtual shopping cart before they revert back to their original prices!
5 Best Deals in July 2023
| | |
| --- | --- |
| Speakers on offer | You can save |
| Klipsch Reference Premiere RP-500SA | 50% |
| Kanto YU2 Powered Desktop Speakers | 44% |
| Ortizan X10 Bluetooth Speaker | 40% |
| JBL Stage XD-5 | 20% |
| SWA-9500S - Wireless Rear Speaker Kit | 17% |
If you opt for a pair of Dolby Atmos add-on speakers for home theater, then you've come to the right place. The price of $349 for a pair is dropped from $699, so you can save a lot – namely, 50%! Head on to Crutchfield to grab this limited-time offer!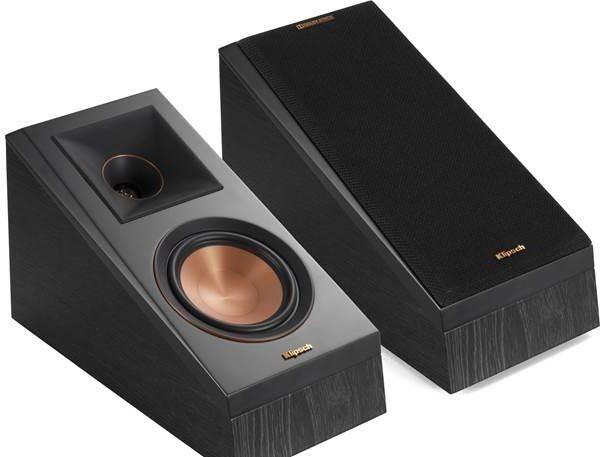 Klipsch Reference Premiere RP-500SA speakers are specifically designed to be placed on top of Klipsch Reference Premiere floor-standing speakers. The drivers are positioned at an angle to bounce sound off the ceiling, creating an immersive overhead audio experience!
They can be connected to a Dolby Atmos-compatible home theater receiver's height channels for both power and signal. Additionally, when mounted on a wall, they can function as standard left or right-channel surround speakers. These speakers feature a 90° x 90° Hybrid Cross-Section Tractrix® horn, along with a 1" LTS (Linear Travel Suspension) titanium diaphragm tweeter.
If you are looking for acoustic loudspeakers, Worldwide Stereo has a deal for you! KLH Model Three 2-way 8" Acoustic Suspension Loudspeaker is at a 44% discount.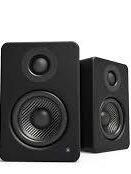 KLH presents the Model Three, a cutting-edge and compact system that competes with even the most sizable loudspeakers. With its mid-century modern design, the Model Three embodies the renowned aesthetics and exceptional sound quality that define the KLH brand.
It caters to music enthusiasts who have limited listening spaces, offering a solution that combines the iconic style with acoustic suspension design principles and advanced technology.
Despite its small size, the Model Three delivers impressive performance similar to the KLH Model Five, filling any room, regardless of its size, with captivating music. Get it today for $499 and save an amazing $400!
For those on a budget, Amazon has a great deal! For only $29.99 (reduced from the regular price of $49.99) you can get an excellent portable speaker. This rugged outdoor item is built to withstand even the most demanding adventures. Following extensive testing, it has successfully met the stringent IPX7 waterproof rating.
It boasts complete water resistance, capable of floating on water and remaining fully submerged up to a depth of 3.3 feet for a duration of 30 minutes. This means you can confidently use it in various settings such as at sea, in the pool, on a boat, in the shower, or wherever else you desire.
The best thing about Ortizan X10 Bluetooth Speaker is that it's on sale – benefit from this great 40% discount now! Not bad for 30 hours of great playtime and 60 feet Bluetooth range, right?
Another great deal is available at Audio Advice. JBL Stage XD-5 is now available for an amazing $359 instead of $450. Designed with outdoor activities in mind, these speakers have protection from the harshest outdoor conditions.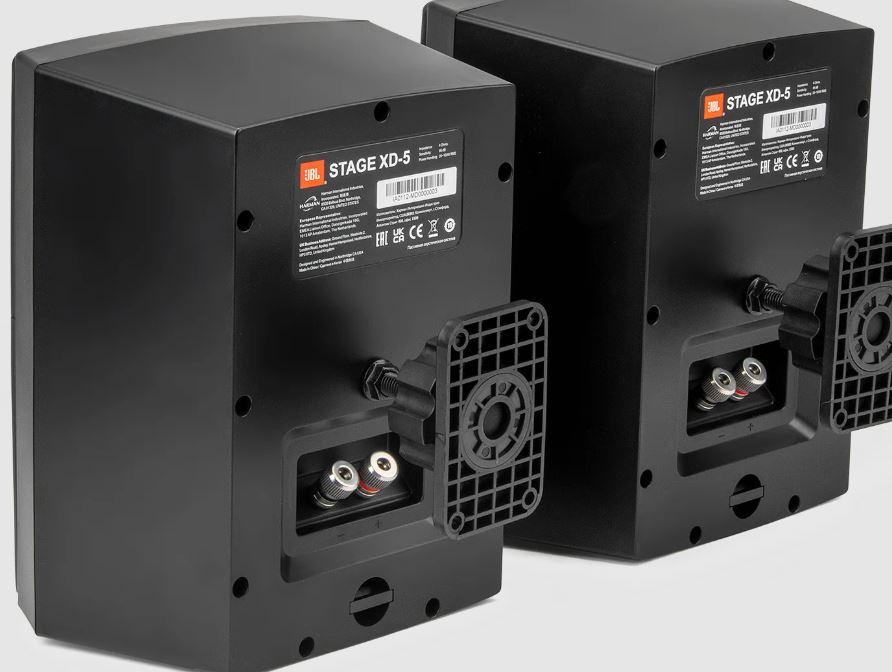 With its appealing aesthetics and versatile mounting options, this product also seamlessly fits into various indoor settings. Its sleek design incorporates features such as acoustic lens tweeters and the patented HDI waveguide geometry, which guarantees precise and crystal-clear sound reproduction.
The speakers are equipped with a 5.25" (130mm) woofer made of Polypropylene Graphite Filled Cone material, along with a 1" (25mm) aluminum tweeter that includes an acoustic lens and HDI™ waveguide for enhanced performance. Not bad at all for a 20% discount!
If you don't want to clutter your space, here's the right thing for you - SWA-9500S Wireless Rear Speaker Kit!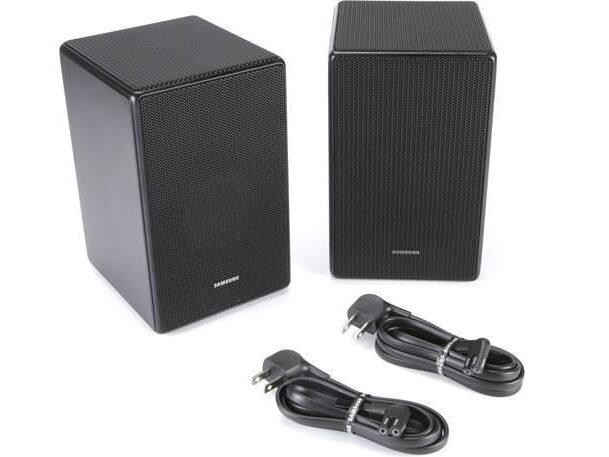 For a one-time payment, you can save $50. Samsung will help you eliminate the need for tangled wires and enhance your surround sound system by incorporating wireless rear speakers equipped with Dolby Atmos into your soundbar setup!
The package consists of a rear amplifier with a 2.0.2 channel configuration and 2 wireless rear speakers that can be mounted on the wall. It is designed to be compatible with Soundbar models Q900A, Q800A, and Q700A.
Make the best of this deal, purchase these amazing speakers for $249.99 instead of $299.99!
Conclusion
When considering the best deal on speakers, the budget can dictate the range of options available to you. Our focus primarily revolves around providing a wide range of speakers and finding the best deals currently available for everyone to be able to choose something according to your preferences. Follow us for more info about the great offers we prepare for you on a regular basis.