Black Friday is approaching fast, and audiophiles are gearing up for the sound experience of a lifetime. Whether you're a dedicated music lover, a professional seeking premium audio for work, or someone who just appreciates the sweet escape of noise-canceling headphones, the early Black Friday headphone deals are here to elevate your auditory experience. Dive into the rhythm of savings with these exclusive discounts on top-notch headphones.
Early Black Friday Headphone Deals - Quick Overview
Original Price: $99.95
Discounted Price: $49.95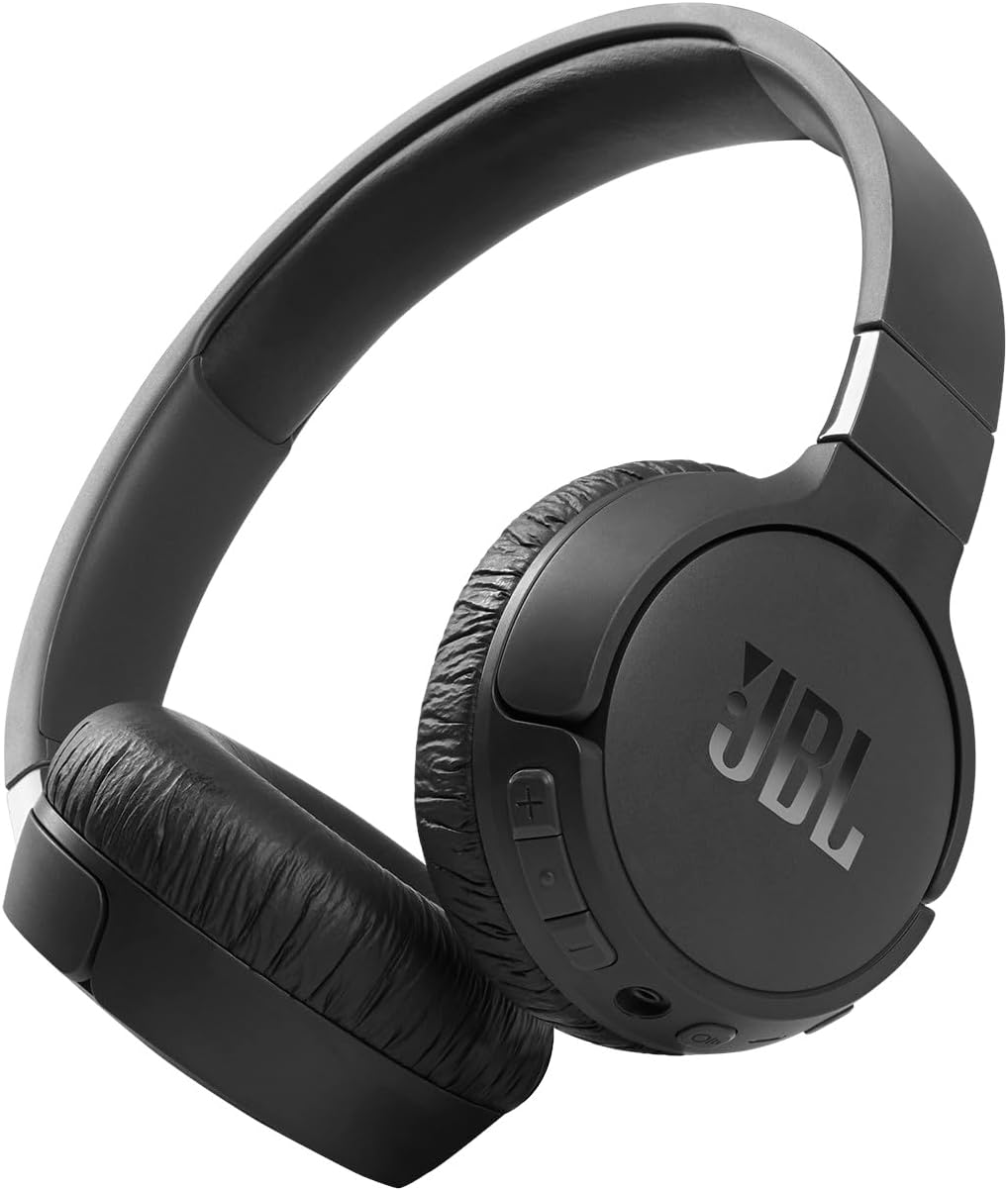 The JBL Tune 660NC wireless headphones are a feast for the senses, delivering the renowned JBL Pure Bass sound that has graced the world's most iconic venues. Immerse yourself in your favorite tunes with active noise cancellation, ensuring that the outside world doesn't interrupt your musical journey.
With Bluetooth 5.0 streaming, switch seamlessly between two devices, and enjoy 44 hours of wireless listening with noise cancellation or extend it to 55 hours in Bluetooth-only mode. The quick charge feature adds 2 extra hours with just a 5-minute charge, and the convenient buttons and built-in mic on the ear-cup make controlling your sound and managing calls a breeze.
Original Price: $409.00
Discounted Price: $154.79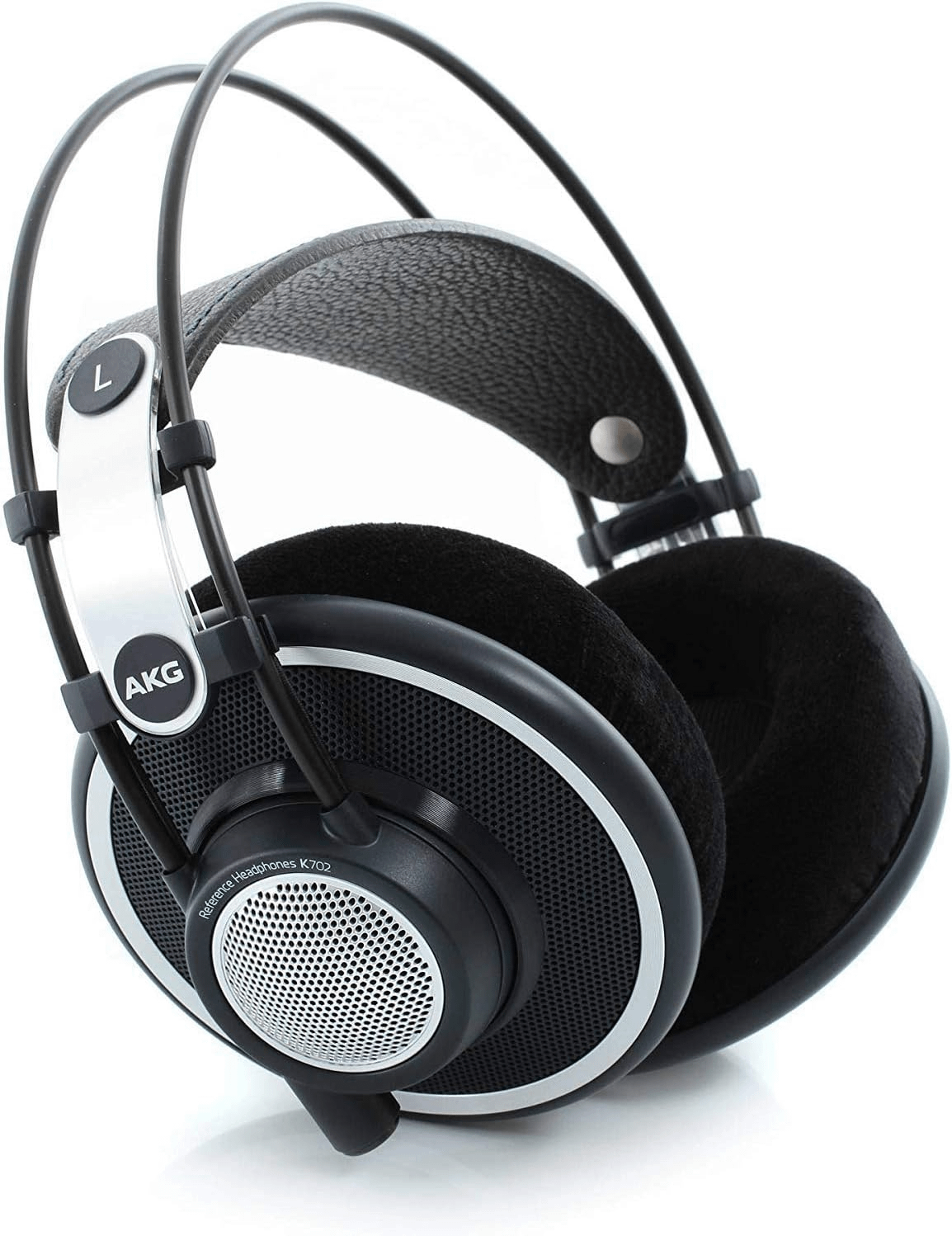 The AKG Pro Audio K702 headphones are a studio marvel, offering precision listening, mixing, and mastering capabilities. Featuring flat-wire voice coils and a Varimotion two-layer diaphragm, this reference, open-back headphones deliver an accurate response with agility and spaciousness.
The comfortable 3D-foam ear pads and genuine-leather headband ensure a perfect fit, while the high-performance cable and open design complete the package. Individually checked and serial-numbered, the K702s are a testament to AKG's commitment to quality.
Original Price: $999.00
Discounted Price: $799.00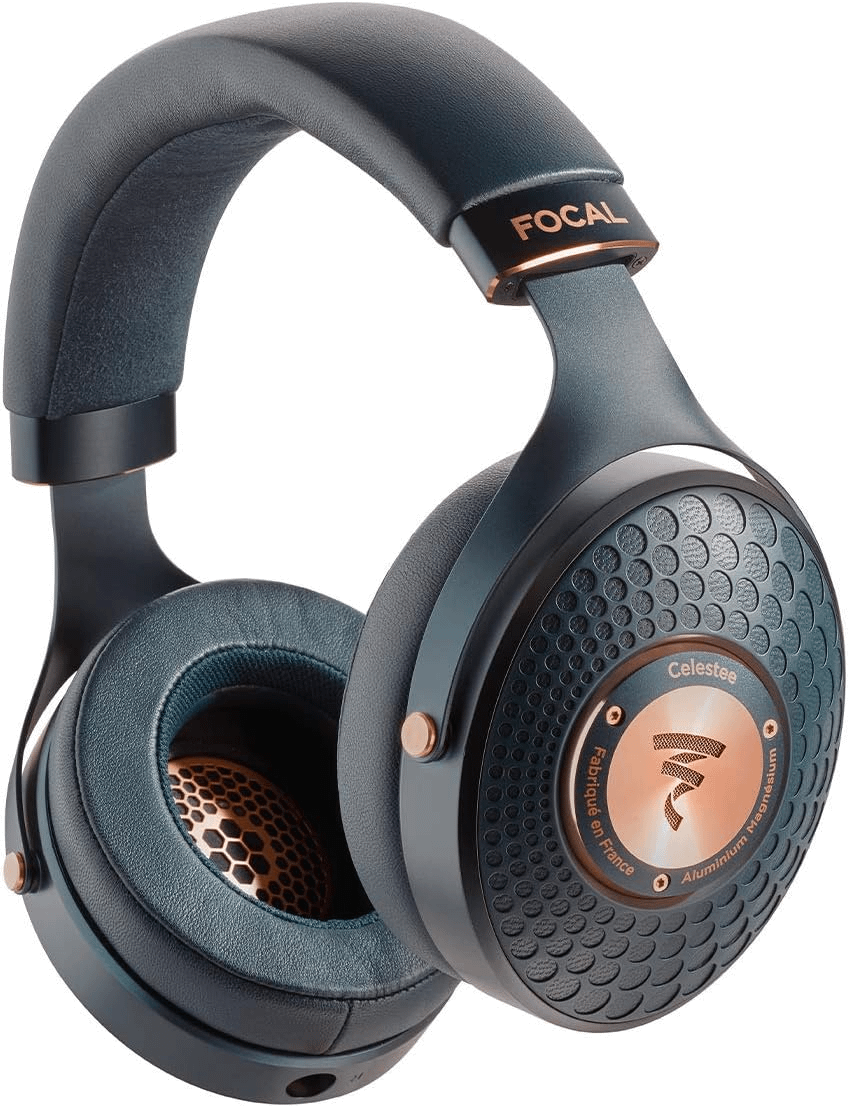 The Focal Celestee headphones redefine luxury and performance with an elegant design and remarkable sound.
Featuring 40mm Aluminum/Magnesium 'M'-shaped dome full-range speaker drivers, these closed-back headphones deliver outstanding tonal balance, incredible bass extension, and precise treble.
The Navy Blue finish with Soft Copper details adds a touch of sophistication, making the Celestee a statement piece for audiophiles who appreciate both aesthetics and performance.
Original Price: $249.95
Discounted Price: $129.95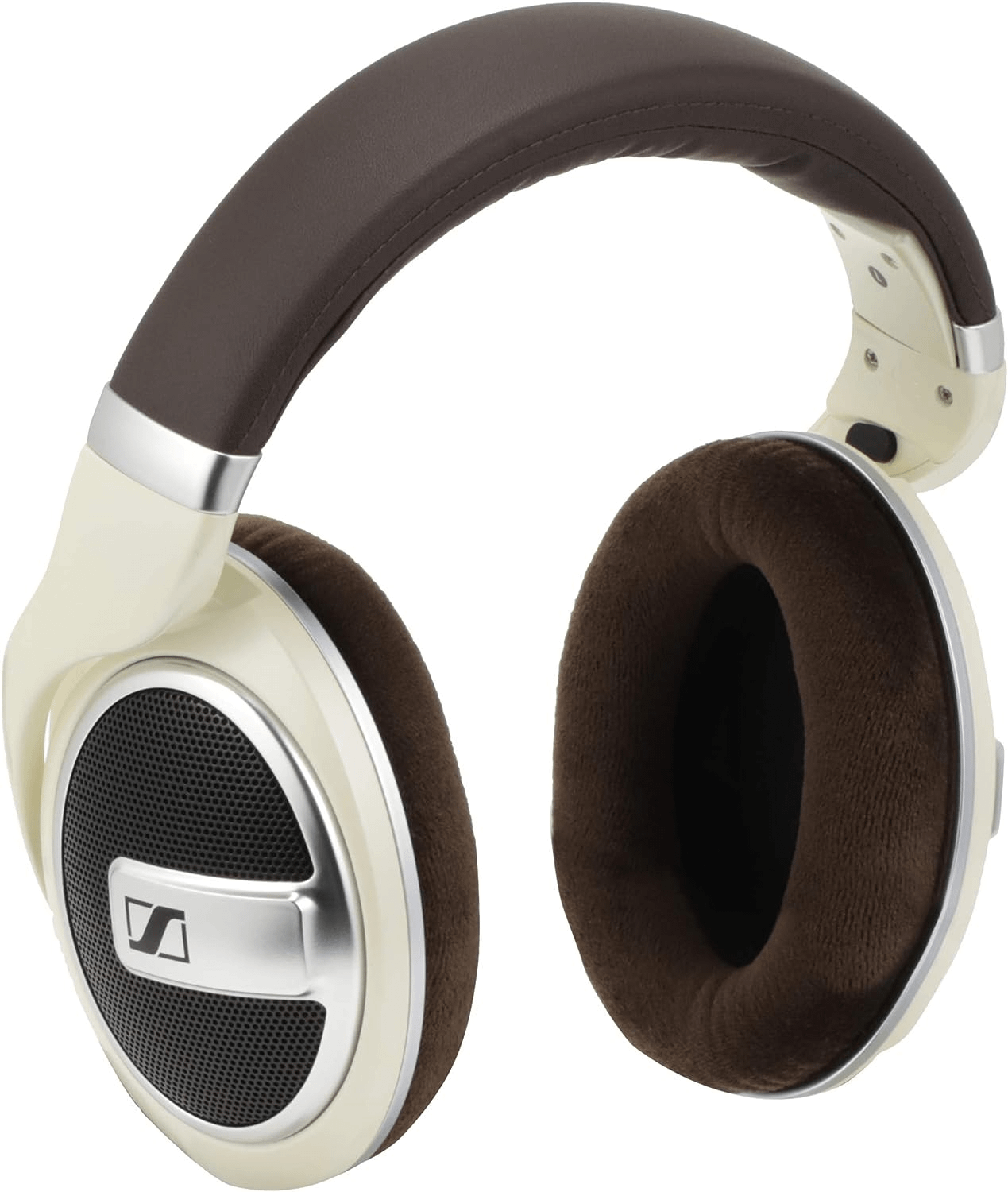 Sennheiser's HD 599 headphones combine audiophile sound with premium design and materials. The open-back design, padded headband, and velor-covered ear pads ensure a comfortable listening experience for extended sessions.
With multiple connectivity options, including a robust 3-meter detachable cable and a 6.3mm jack, these headphones offer timeless design cues with an ivory color, matte finish, brown headband stitching, and matte metallic details. The Sennheiser-engineered transducers with aluminum voice coils deliver high efficiency, excellent dynamics, and extremely low distortion.
Original Price: $299.00
Discounted Price: $215.00
The Audio-Technica ATH-ANC900BT stands out with its digital hybrid noise-canceling technology, providing the highest level of ambient noise reduction in the QuietPoint series. Bluetooth 5 wireless technology, touch and swipe controls, and 40mm drivers with diamond-like carbon coating ensure exceptional audio reproduction.
With a quick hear-through function, fold-flat design, and up to 35 hours of continuous use, these headphones offer a perfect blend of convenience and performance.
Original Price: $199.95
Discounted Price: $99.95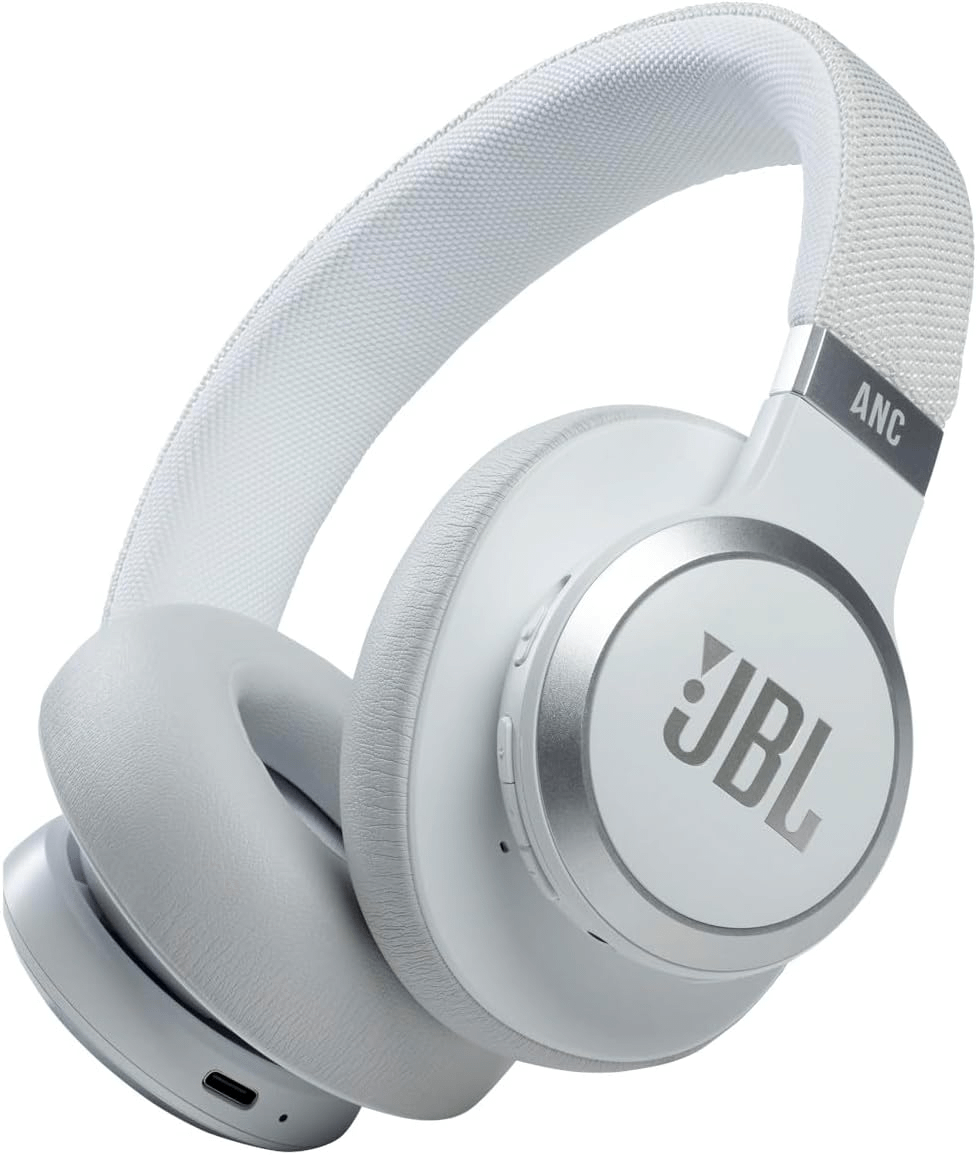 Experience the world-class sound signature found in renowned venues with the JBL Live 660NC. These wireless headphones feature 40mm drivers and Adaptive Noise Cancelling, allowing you to focus on your music.
The Ambient Aware technology enhances safety in busy environments, while TalkThru lowers music and amplifies speech for easy conversations. With up to 50 hours of playtime and compatibility with voice assistants, the JBL Live 660NC is a versatile and powerful audio companion.
Original Price: $519.00
Discounted Price: $372.80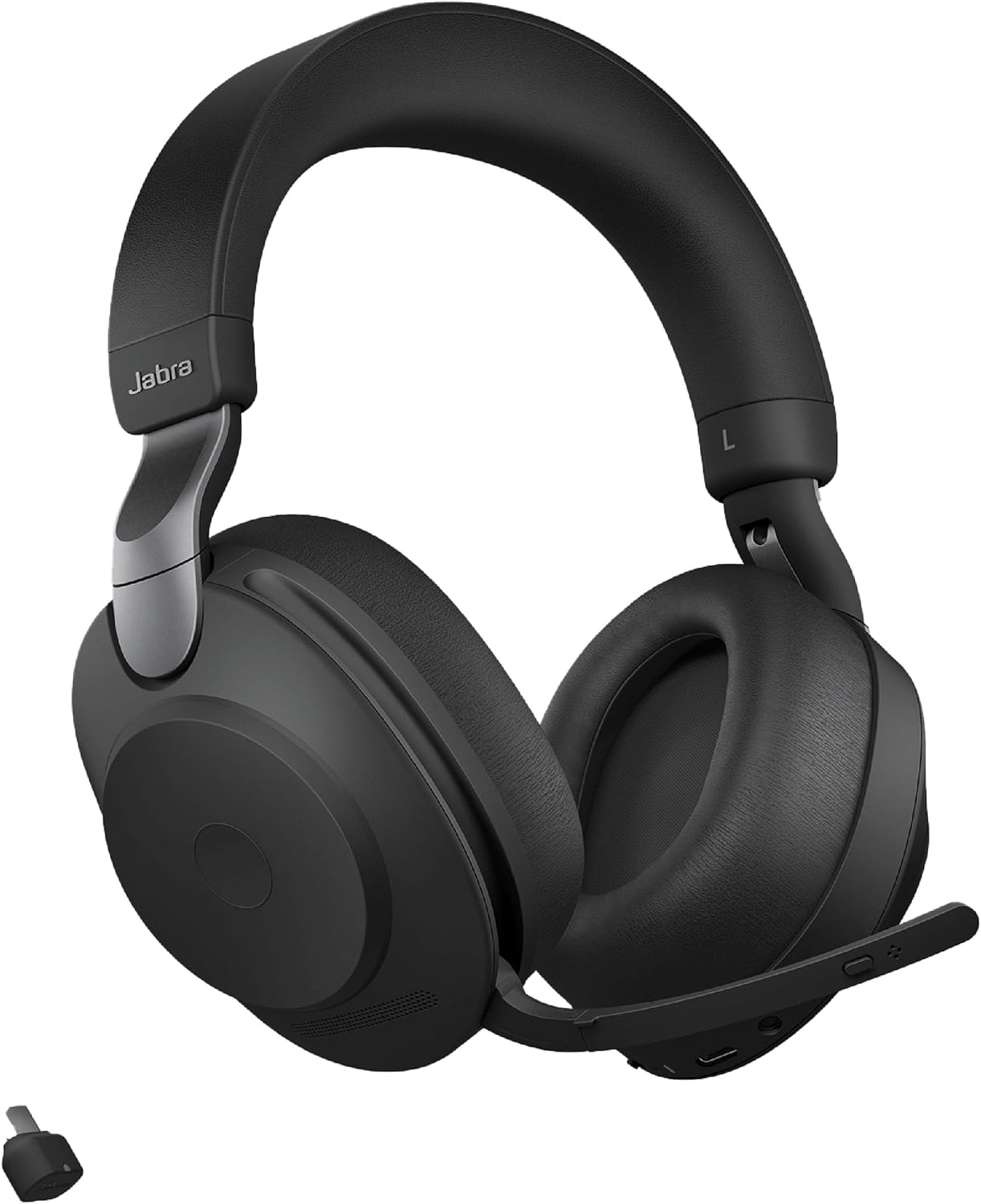 Elevate your audio and communication experience with the Jabra Evolve2 85. These wireless headphones boast outstanding noise cancellation, leak-tolerant 40mm speakers, and 10 built-in microphones for crystal-clear calls and music.
With an industry-leading battery life of up to 37 hours on a single charge and a foldable boom arm for professional calls, the Evolve2 85 is designed to enhance productivity and comfort. UC-certified, it seamlessly integrates with leading Unified Communications platforms.
Original Price: $379.00
Discounted Price: $259.00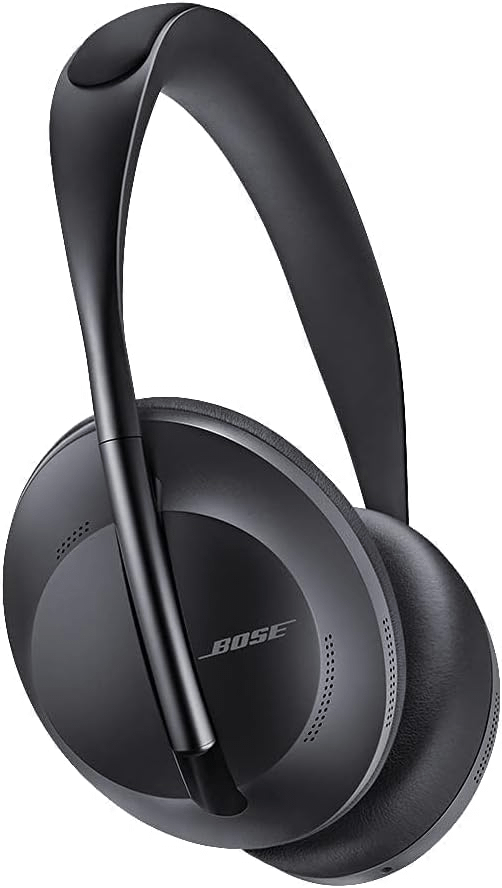 Immerse yourself in powerful, distraction-free audio with the Bose Headphones 700. Featuring 11 levels of active noise cancellation and astonishing sound quality, these headphones provide a lifelike audio experience.
With unrivaled voice pickup, easy access to voice assistants, and intuitive touch controls, staying connected has never been more seamless. The premium design, comfort, and 20 hours of wireless battery life make the Bose Headphones 700 a must-have. Plus, enjoy unique features like one-touch Spotify listening and Alexa calling.
Original Price: $249.00
Discounted Price: $99.00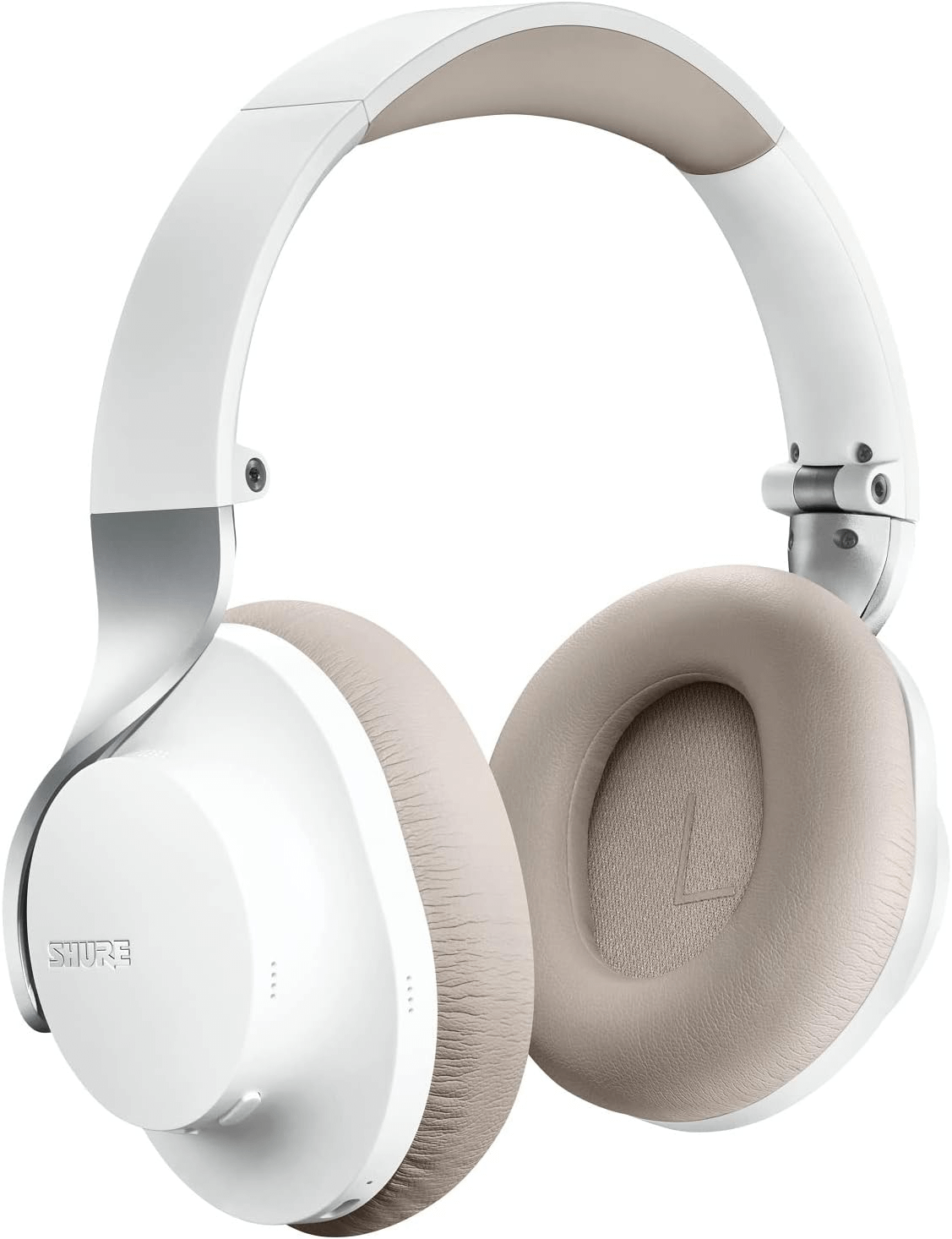 Experience premium studio-quality sound with the Shure AONIC 40, now available at an irresistible Black Friday deal. Engineered from decades of experience, these headphones boast adjustable noise cancellation and environment mode, ensuring an immersive listening experience.
The long-wearing comfort and durability make them ideal for both on-the-go and studio use, while the 25-hour battery life ensures uninterrupted music enjoyment. Take advantage of the stable Bluetooth connection, customizable EQ, and premium call quality audio. Don't miss the chance to own these high-end headphones at a fraction of the price.
Original Price: $449.95
Discounted Price: $309.00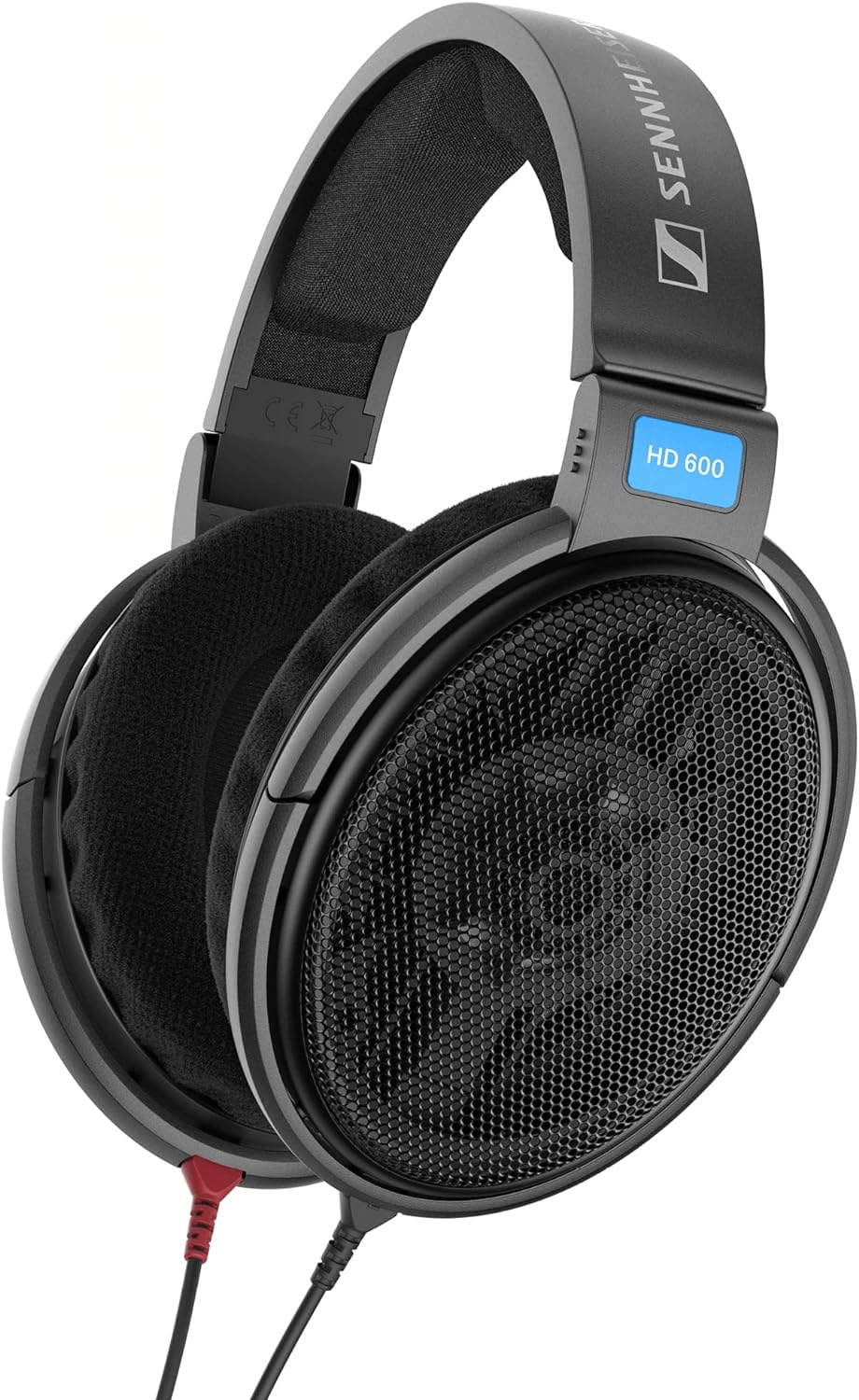 Elevate your audio experience with the Sennheiser Consumer Audio HD 600, a favorite among mastering engineers worldwide. With natural, spatial imaging, exceptional transient response, and optimization for hi-resolution recordings, the HD 600 delivers a clean and artifact-free sound.
The lightweight design, detachable Kevlar-reinforced cable, and a 2-year international warranty make these headphones a must-have for any audio enthusiast. Don't miss out on this opportunity to add a piece of audio excellence to your collection.
Original Price: $199.95
Discounted Price: $99.99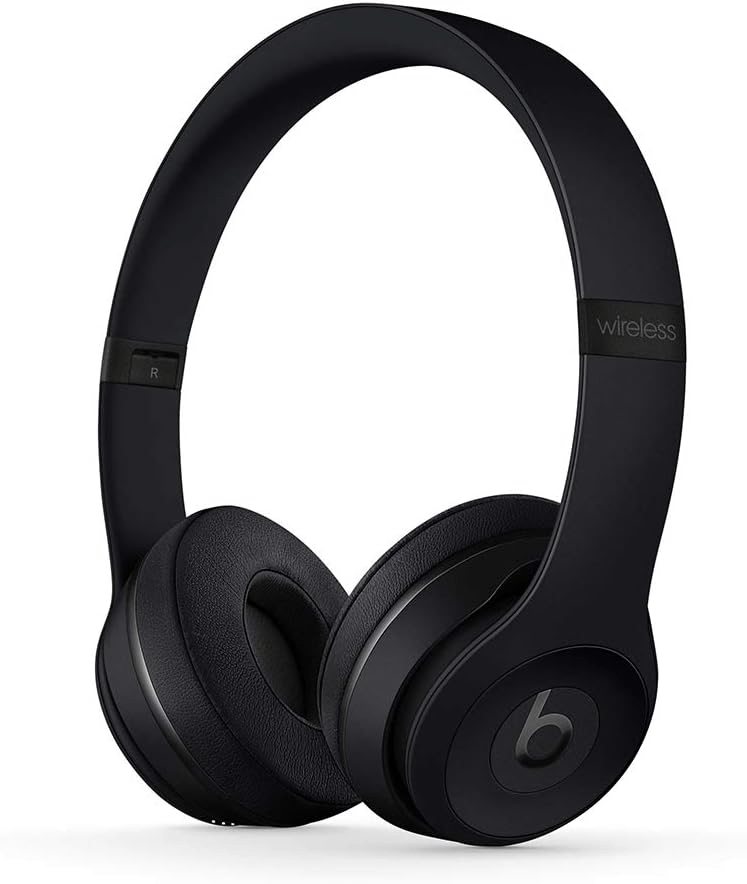 Unleash the power of high-performance wireless Bluetooth headphones with the Beats Solo3 featuring the Apple W1 chip, Class 1 wireless Bluetooth connectivity, and an impressive 40-hour battery life, these headphones are perfect for everyday use.
The adjustable fit, comfort-cushioned ear cups, and sleek design ensure a stylish and comfortable listening experience. Take advantage of the multifunction on-ear controls to manage calls, and music, and activate Siri effortlessly. Elevate your everyday soundtrack with the award-winning sound and design of Beats at an unbeatable price.
Original Price: $149.99
Discounted Price: $98.00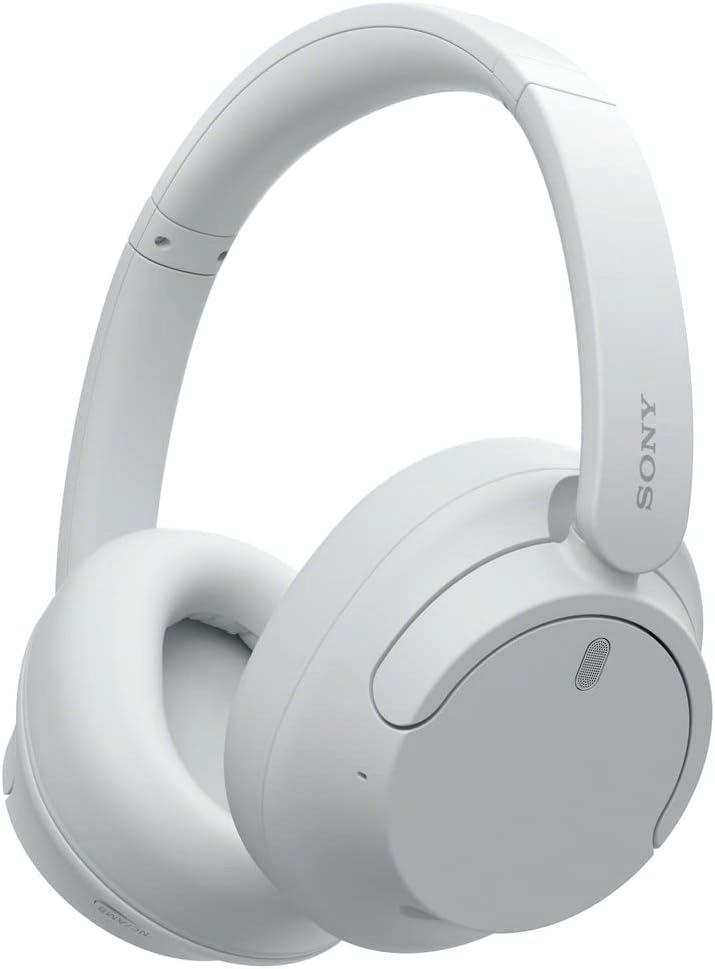 Sony's lightest Wireless Noise-canceling headband, the WH-CH720N, features the Integrated Processor V1 for advanced noise canceling, this lightweight and comfortable design ensures a superior listening experience.
The 35-hour battery life, Adaptive Sound control, and hands-free calling with Precise Voice Pickup technology make these headphones a versatile choice for music enthusiasts. With the ability to switch between two devices seamlessly and enhance the quality of compressed music files, the Sony WH-CH720N offers a complete audio package at an unbeatable price.
Take Advantage of These Early Black Friday Headphone Deals!
The symphony of savings is in full swing with these incredible early Black Friday headphone deals. Whether you're into immersive noise-canceling experiences, powerful sound, or seamless collaboration, these deals have something for everyone. Act fast, as these deals are available for a limited time only. Don't miss the chance to transform your audio experience this holiday season!