OK, let's get one thing straight, there is no such thing as an audiophile power cord. Or at least, there's no such thing as a power cord that is able to materially improve the sound of your equipment versus a stock cord that meets specifications.

Nevertheless, there certainly are reasons why you would upgrade a power cord. The most obvious is length. A stock power cord could be too short. Or, it could be too long and looks out of place in situations where you want a clean installation. Another reason someone might want to upgrade is aesthetics. Power cords marketed as "audiophile" generally try to look the part and therefore support upgraded components and come in various colors.

The power cords featured in this list are not the egregiously expensive high-end power cords that you'll find as fodder for spirited discussions in high-end 2-channel audio forums. These are much more modestly priced to begin with, but they do nevertheless command a premium over stock generic cords.

Some quick advice on purchasing an aftermarket power cord: If you are replacing a power cord with one of the same length, make sure that you at least match the gauge. If you are purchasing a longer power cord than what is supplied as OEM, you will want to check the rated wattage. If we're talking about an amplifier or a subwoofer, you may wish to look at a cable with a wider gauge than OEM, so as to ensure the cable will deliver the full current demanded by the device.

That's all there is to it. There's no reason to overthink the humble power cord. You need it to reach from the device to the outlet, and if it's something you're going to be looking at come on then you may as well be attractive. And that's what this selection of suggestions is all about, attractive power cords that look good in an audio system.
---
• Cable Diameter: 16mm.
• Conductor Square: 2 Square (14AWG).
• Conductor: 2 Core OFC Pure Copper Silver Plated+one OFC Copper Conductors
• Connector Plug: IEC 320 C15 Female Connector+US Power Plug
• Plug A: Pure Copper US US Power Plug
• Plug B: IEC 320 C15 Pure Copper Female Connector
• Specifications: 125V, 15A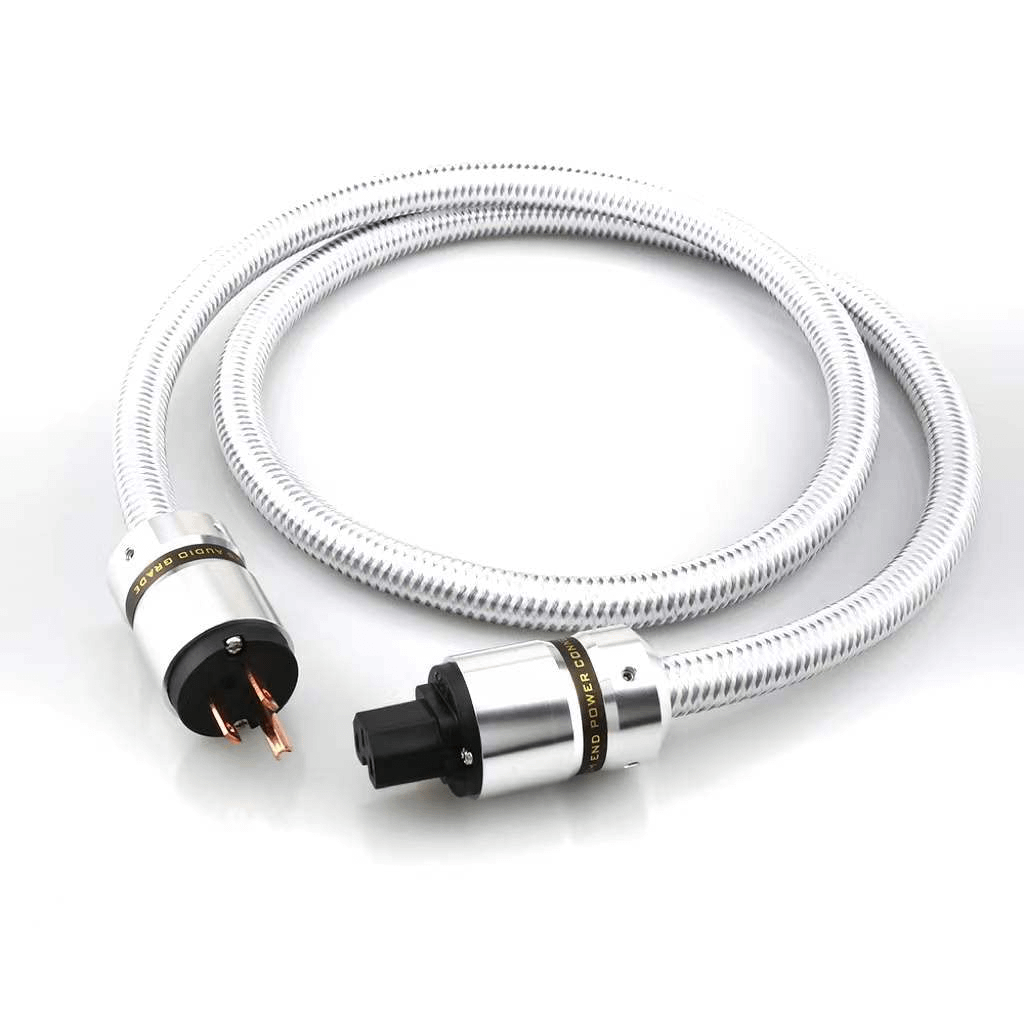 ---
• 10 gauge ensures it'll handle all the current you throw at it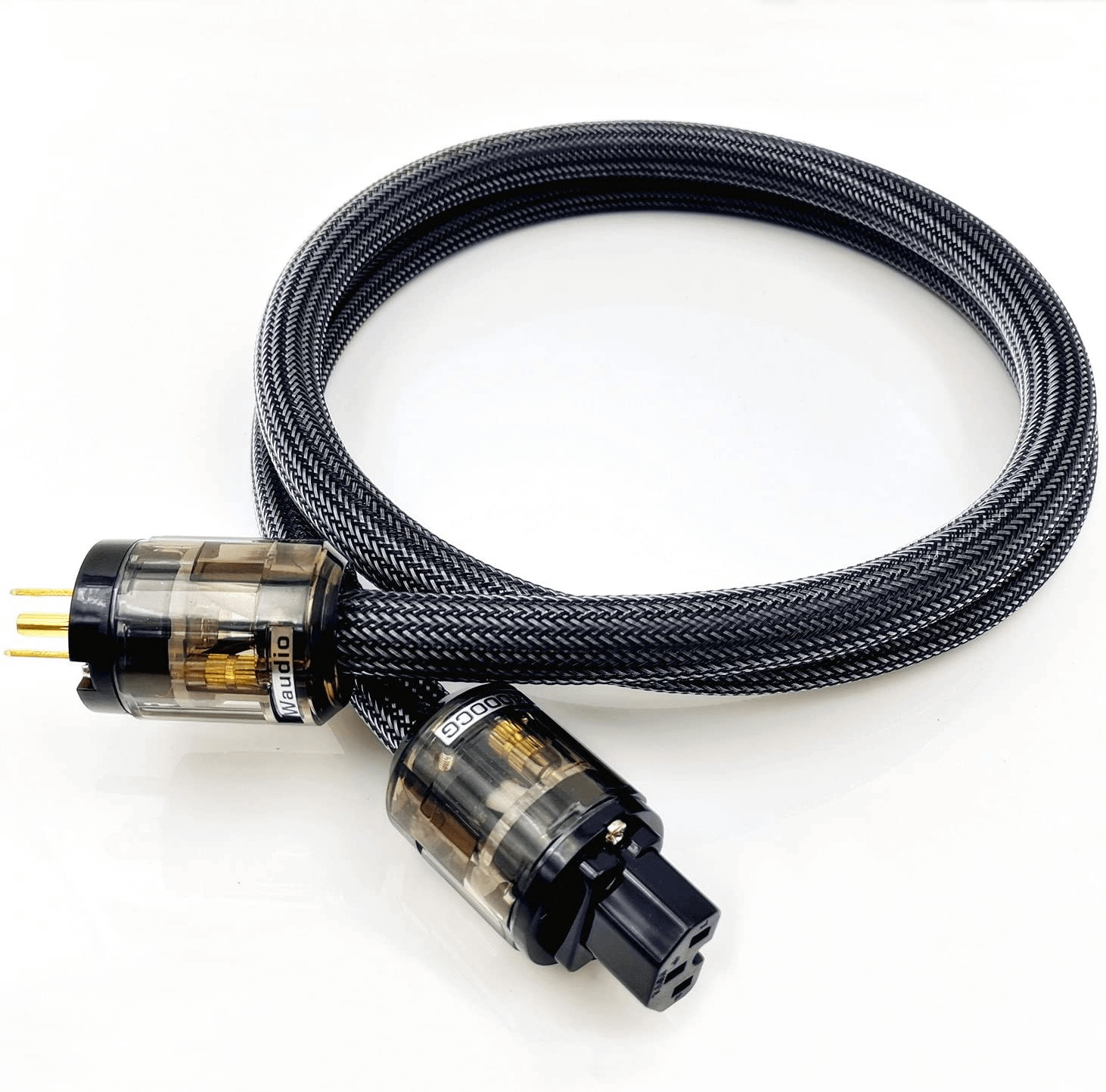 ---
• 3 conductors inside and 13 AWG per conductor
• Cable external covering: Black & red color mix braided expandable sleeving
• Cable material: Pure copper multi-conductor power cable
• Plug A: US standard plug
• Plug B: IEC connector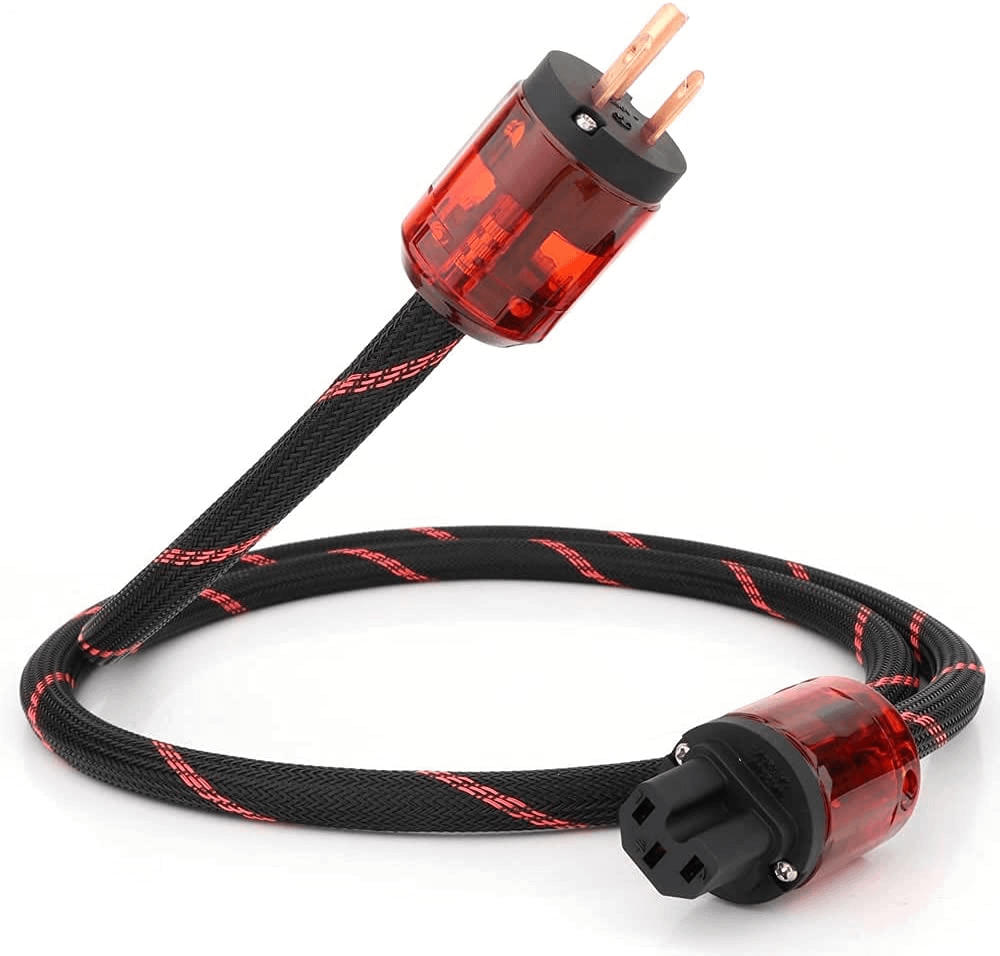 ---
• Aluminum Alloy Housing to provide shielding of EMI/RFI
• Conductor: Pure copper conductor
• Type: US Standard 2-pole + Earth
• Voltage Rating: 15A/ 125V - 250V AC
• Dimensions: 39mm diameter