You may not have heard of the brand Amphion, a relatively small Finnish manufacturer of loudspeakers for home and studio applications since 1998. The products are handmade, with a minimum 80 percent of components (including design) sourced in Finland. The company has made the conscious decision to put its money into the product, not the marketing, and as such rely on peer-to-peer word of mouth. The studio side of their business gives them access to music as it's created, so they know how it should sound in your home. They are passionate about this and it shows.
The company's Argon1 ($700 each) is a two-way, ported bookshelf speaker sporting a 5.25- inch woofer and one-inch titanium tweeter with a cross over point at 1600 Hz. Frequency response is reported as 45 to 25,000 Hz with 85dB sensitivity, and Amphion recommends using an amp with between 25 and 150 watts per channel.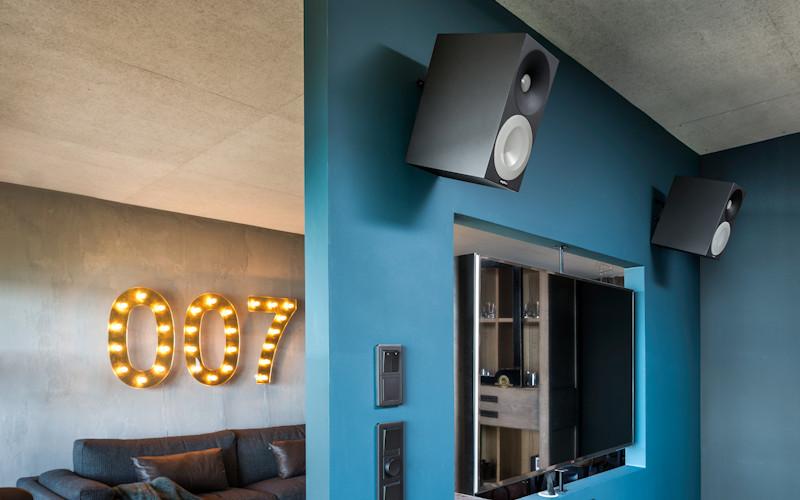 Mounting points are provided, and adjustable wall mounts are available in black or white for an additional $130 per pair. Each speaker measures 12.5 inches high by 6.5 inches wide and 10.5 inches deep, and weighs 18 pounds, so the Argon1 is pretty beefy for a bookshelf.
The company offers an array of interesting color options if you prefer to have your speakers stand out a bit, and its distinct Scandinavian aesthetic is characterized by simplicity, minimalism, and functionality with a twist: Amphion offers selectable colorways for the enclosure and optional user-replaceable color grids that include from Stone Grey, Traffic Red, Heather Violet, Turquoise Blue, Sky Blue, Yellow Green, Sulfur Yellow, and Beige Brown. You can even pick your own distinctive hue from the RAL color chart, if none of these fits your needs.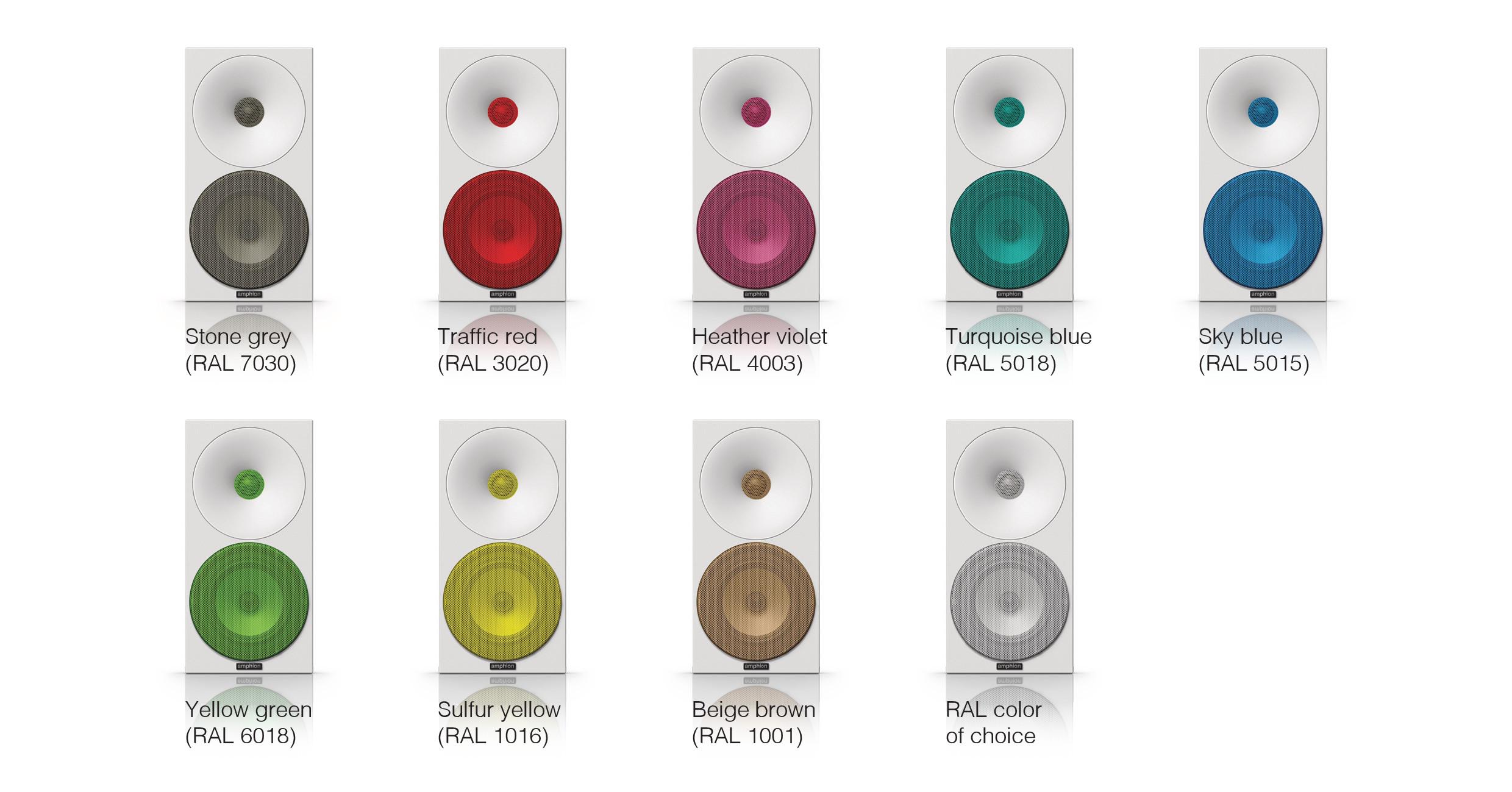 This isn't the level of customization you normally find in a $700 speaker, which makes one wonder why Amphion goes to such trouble. I asked founder and CEO Anssi Hyvönen about this and he had a very interesting answer: These speakers will last you 15 years or more, and in that time, you might move, and your preferences in interior design will likely change. The ability to tweak the look of the speakers makes it easy to adapt them to your current living situation or aesthetic preferences, he said.
The Argon1's form factor also allows it to be employed as either a nearfield desktop system or an in-room stereo system, or even as part of a surrounds sound setup, alongside the Argon5C and your choice of subwoofers (Amphion doesn't manufacture its own).
How Does the Amphion Argon1 Sound?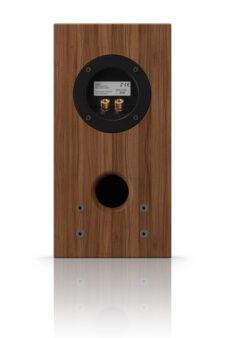 Of course, you can see from the photos that the Argon1 looks gorgeous in any number of configurations. But how does it sound? To find out, I cued up a variety of music and spoken word, as well as a few movies. I hooked the speakers up as a two-channel desktop playback system, a stereo playback system at about ten feet away, and finally as a substitute for my in-wall Definitive Technology DI 6.5LCRs in my media room system.
The first thing I noticed is that the speakers sound quite good at low volume, although the bass and midrange really start to come alive when you get into them a bit.
The second thing I noticed was their incredible clarity, exceptional imaging, and deep bass extension. There seems to be magic mixed in Amphion's secret sauce of components, although a lot of that magic boils down to the waveguide design, which eliminates baffle diffractions. What this means is you are getting a pure, transparent sonic performance that is very forgiving when it comes to the dimensions of your room, placement in your room, and your use case – be it a desktop system, stereo listening space, or as part of a surround sound system for movies, TV, and gaming.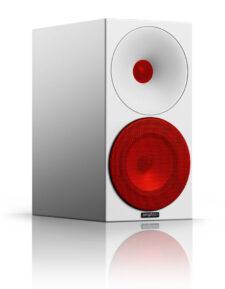 You can really hear the Argon1's strengths on a track like "Don't Start Now" by Dua Lipa. (As an aside: during the fact-checking process we were informed that the choice of this song was serendipitous, since it was originally mixed on the Amphion Two18 pro monitors by Grammy-winning mixer Josh Gudwin. Amphion has quite a few "Made with Amphion" playlists that include songs that were mixed on their pro line of speakers, which you can find on Tidal as well as Spotify and Qobuz.)
The female lead vocal needs to have its own space in this busy EDM Deep House mix, and this track can push the mid frequencies of lesser speakers to a muddled mass of incoherency. My reference three-way studio monitors, which cost several times the price of the Agron1 speakers, are a benchmark that's hard to rival, but the Argon1 was just as good, with an additional broadness of soundfield that left me feeling like there were other speakers placed around the room. The high-frequency response is smooth and clear without any harshness or fatigue-inducing sibilance.
Dua Lipa - Don't Start Now (Official Music Video)
To test out the Argon1's bass prowess, I flipped over to "I Can't Stop" by Flux Pavilion. This track does have a fair amount of intentional bass distortion, so I wasn't necessarily listening for the quality or clarity of bass, but rather quantity and extension. Although the reported low-frequency extension of the Argon1 is 45 Hz, my ears are telling me there is more than meets the spec. While that may be the -6dB point of the speaker, it definitely sounds like the Argon1 is still putting out appreciable energy below that point.
Remember, these are bookshelf speakers, and as such aren't supposed to hit you in the chest with subsonic bottom end; however, they do deliver more bass extension than their size, their price, and even their specs would indicate.
Flux Pavilion - I Can't Stop
Lastly, I decided to plug the Argon1 pair into my Dolby Atmos system, replacing my front left/right speakers. To give the bookshelf speakers the most thorough evaluation here, I switched my center channel on and off, and even with it out of the mix, I still got an unmistakable feeling that there was still sound coming from the now disconnected center channel. With the Netflix original movie 6Underground, I found dialogue to be crisp and clear, while the front soundstage didn't sound incomplete in the slightest.
6 Underground starring Ryan Reynolds | Official Trailer | Netflix
High Points
The Amphion Argon1 delivers honest, accurate sound reproduction at any entry-level price.
The speaker proved to be very flexible and forgiving in terms of placement.
The wealth of available color options/combinations make for a very interesting-looking speaker that should fit into just about any décor.
Low Points
While technically a bookshelf speaker, the Argon1 is quite a bit larger than the platonic ideal that comes to mind when you envision this category. It's over a foot tall, and as such it still requires a bit of space. And although wall-mounting is very well accommodated, these things will look even bigger than they are hanging on your wall.
If you have a particularly reflective room, the Argon1's wide dispersion may translate into a lack of directivity and colored sound. That normally wouldn't be considered a downside, but many people buying a $700 speaker might not be accustomed to the dispersion of a studio-quality speaker.
How Does the Amphion Argon1 Compare to the Competition?
The Bowers & Wilkins 707 S2 ($1,499.99/pair) is a smaller bookshelf speaker with a smaller five-inch woofer that offers similar performance to the Argon1 – if and only if you're willing to add a subwoofer to the equation. Remove the sub, and the Argon1 has a significant advantage in terms of bass output and impact, even if its stated low-frequency response is only 45Hz vs 50Hz for the B&W. This changes the value proposition considerably.
The MartinLogan Motion 35XTi ($699.99/each) will get a little louder with a little less power due to their folded motion tweeter, which has less mass than a titanium tweeter, contributing to a higher sensitivity rating of 93 dB. The 35XTi definition has a sonic signature that's all its own, though, which may be fine or even preferred for one genre of music, but not so much for another.
Final Thoughts
The Argon1 does many things exceptionally well. Looking for a desktop system? A two-channel music playback system? Want to watch a movie or do a bit of gaming? This one pair will do it all with audiophile quality and style. Simply put, these speakers sound amazing and punch way above their weight both against more costly alternatives and physically much larger speakers.
I am firmly of the opinion that a subwoofer makes any stereo pair of speakers better for numerous reasons, but this is the first bookshelf speaker I've auditioned that honestly doesn't need one. If you have one, by all means hook it up, but if you don't already have one, save the money, the floorspace and the energy.
Additional Resources