Big-screen TVs are awesome for watching the Super Bowl! They give you a viewing experience that you just can't get with smaller TVs. Don't worry about missing any of the action because, with their larger screens and higher resolutions, it's impossible to miss! These TVs tend to come with higher-quality sound systems and all the ports you need to plug in speakers, a soundbar, or anything else of your choice. Another impressive feature of big-screen TVs is the technology behind their screens. For added vibrancy and brightness, HDR, QLED, and OLED displays make watching sports or anything else eye-catching and enjoyable. Right in time for Super Bowl season, we found some amazing TVs on sale that you could get for Game Day!
We found a major deal on the Sony BRAVIA XR-65X90K TV that you should take advantage of ASAP! This television is outstanding in various areas that you would not believe. It can be purchased right now on sale for $500 off its retail price of $1,498.00 at $998.00! What a steal!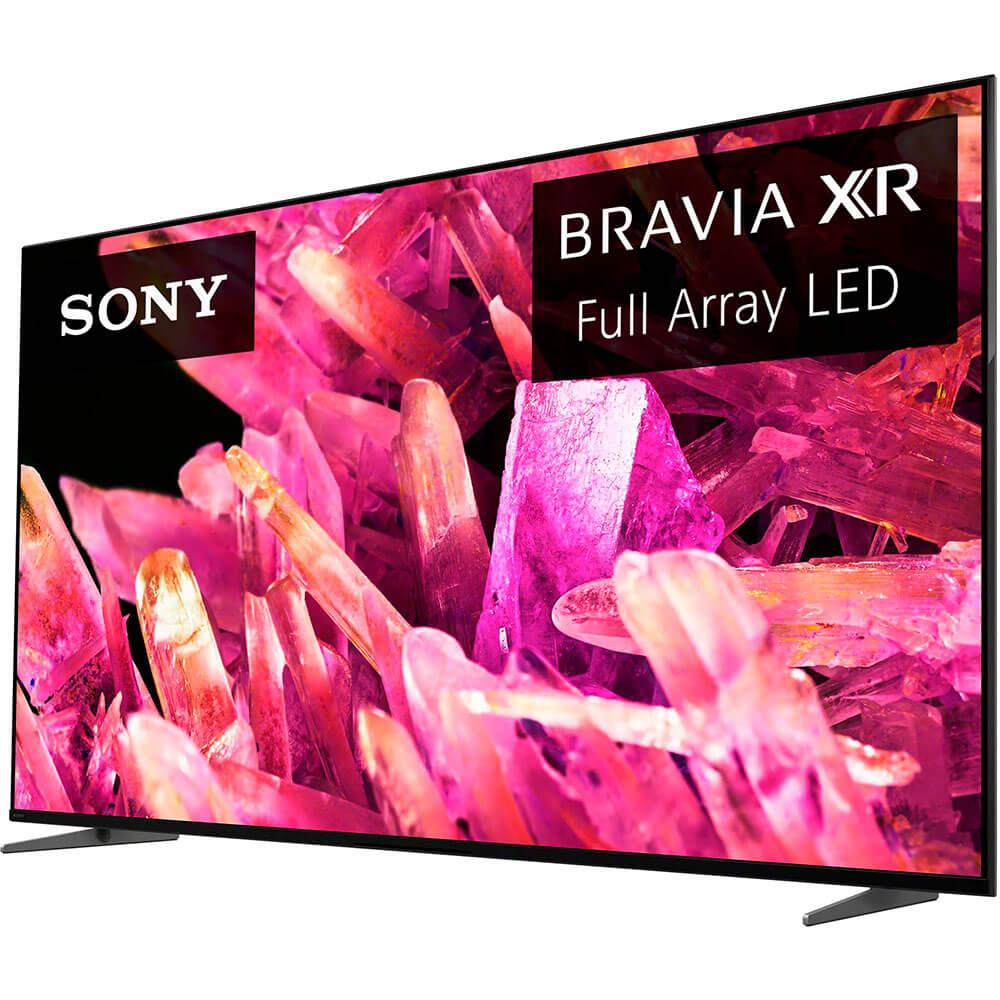 This TV by Sony will make you want to never leave your home theater. The BRAVIA XR-65X90K is a 65" 4K HDR Smart LED TV that gives you a picture quality that is unbelievable. Deep, rich color, intense brightness, and profound contrast. Sony's innovative Cognitive Processor XR feature utilizes Artificial Intelligence that enhances the detail of the screen's visuals while watching. The Acoustic Multi-Audio system built within the television adds to its charm as well. Sound-positioning tweeters are located at the back of the TV, allowing for the sound to be more powerful and lively. Experience an elevated way to watch the Super Bowl and all your entertainment with the Sony BRAVIA XR-65X90K.
These are some other great discounted TVs that you watch the big game on!
If you're looking for a television that seamlessly blends performance and style, then the Samsung QN70Q60B is the one for you. Its 70-inch screen is nothing short of breathtaking, as it has 4K Ultra HD resolution, giving you a flawless picture every time. The installed QLED technology also makes the colors pop and deepens darks, so your viewing experience will be top-notch. Some other enticing features of this TV are its streaming capabilities, so you can watch Netflix, Hulu, or any other service of your preference after the Super Bowl finishes. You also choose to catch up with friends or family on video chat through the Smart Hub. Enjoy $200 off the suggested retail price of this TV by getting it now for $997.99 instead of $1,197.99! This is an investment that will definitely upgrade your home theater!
The main purpose of setting up of a home theater is to create the ultimate cinematic experience in your house. With a sizable 75" inch screen, the LG 75NANO75UQA is a high-quality television designed with LG's NanoCell technology that delivers vibrant, rich colors and lifelike details. Sit back, relax, and watch the Super Bowl as well as your favorite movies and shows on multiple streaming apps through the TV's Smart features.
Another characteristic that makes this TV worthwhile, especially for gamers is its Game Optimizer. This feature intensifies the viewing experience while playing games. Don't worry about this TV taking up too much space, as its sleek design makes it fit wherever you'd like. There's a $150 discount on this television, slashing its price from $1,146.99 to $996.99! Make stunning visuals your norm with the LG 75NANO75UQA LED 4K UHD Smart TV.
Do you want to take the plunge but are not sure if you want to make the investment in getting a big-screen TV for your home theater? Here's an article by our experts where we explain why these televisions are worth it! It's a decision you won't regret.