In the parenting world, there is nothing more precious than the safety and well-being of our little bundles of joy.
As we navigate the joys and challenges of parenthood, we find ourselves constantly seeking innovative solutions that provide peace of mind and ensure our children are protected at all times. Imagine a world where you can keep a watchful eye on your precious baby, even from a distance.
The Arlo Baby Monitor is an extraordinary creation that combines cutting-edge technology, unmatched functionality, and exquisite design to deliver a next-level monitoring experience for both parents and their little ones. However, it does come with drawbacks, and we can't say we're too surprised by its discontinuation.
Key Takeaways
Arlo Baby Monitor is a high-end WiFi video monitor with baby-centric features that can also be used as a nanny cam or security system.
The monitor has good visuals and lots of features, but the sound quality could be better, and the app for monitoring can be difficult to set up.
The monitor's range depends on internet capability, so it is recommended to use a separate device for monitoring to avoid interruptions.
The Arlo Baby Monitor has good audio/visual performance, low EMF levels, and a battery life of up to 6 hours.
Arlo Baby Monitor Features and Specifications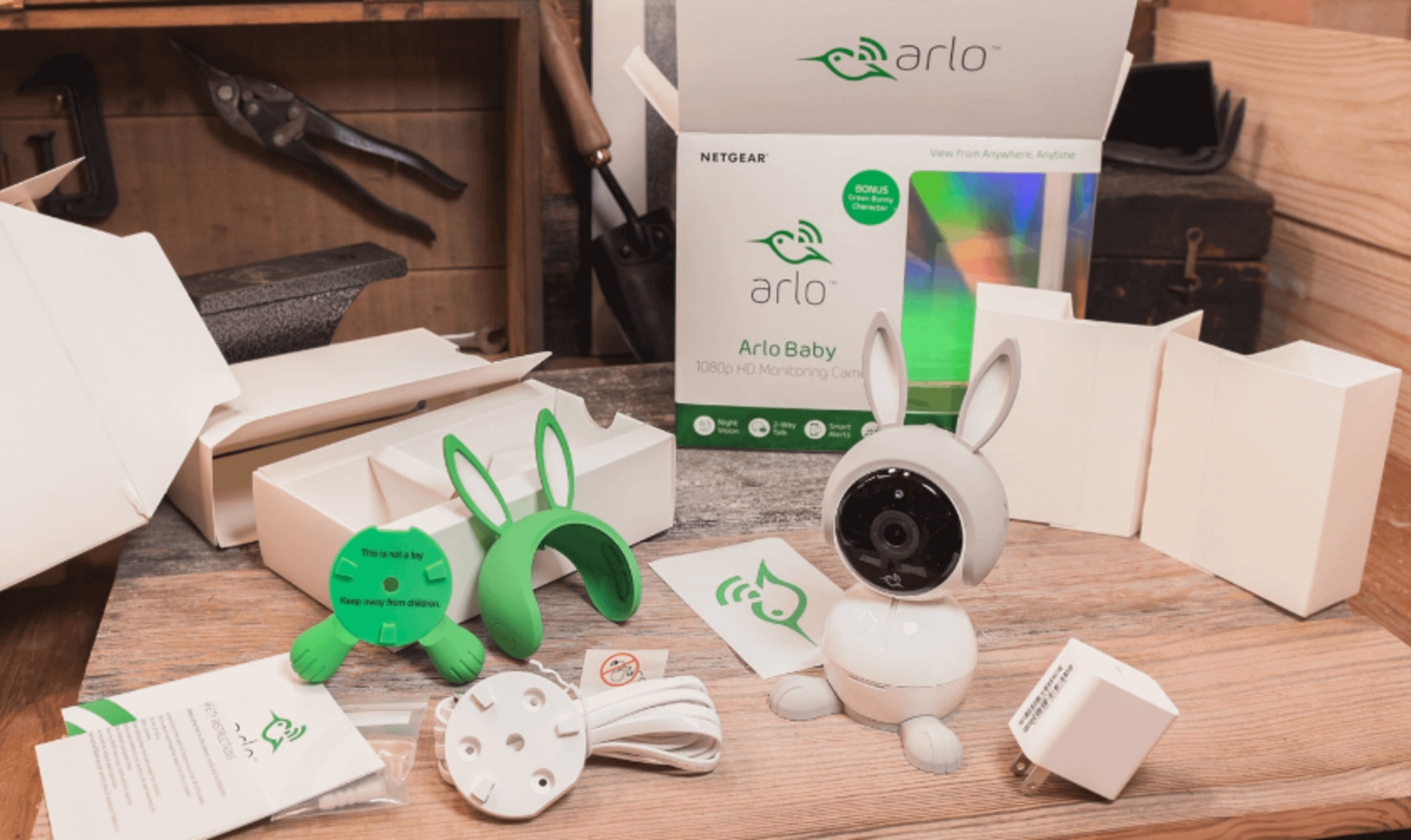 You're looking for a baby monitor that's reliable and has lots of features? Then the Arlo Baby Monitor might be just what you need. It's designed with high-end specs and features like 1080p resolution camera quality and night vision mode. It also has two-way audio monitoring, a customizable LED nightlight, and a light show feature. These make it a great choice to keep an eye on your little one from any distance.
Design and Features
You'll find that the Arlo Baby Monitor has a sleek design with useful features. It includes 1080p resolution, an adjustable field of view, two-way communication, and more. Its modern look fits perfectly into any nursery and is sure to impress.
It also includes:
Audio monitoring technology that picks up sounds from a distance
An app for easy setup and access
Crystal clear night vision so you can always keep an eye on your baby
The ability to play soothing music or white noise through its speaker
Low EMF levels for those concerned about exposure.
When placed 6 feet from the infant's head, the Arlo baby had an average voltage of 0.75 V/m. Anyone worried about their baby's exposure to EMF should consider this value because it is the lowest in the group. The farther you are from the monitor, the less exposure to EMF there is. It's best to position your camera as far away from your child as you can without compromising performance.
Its intuitive app makes it easy to use while offering plenty of tools for customizing settings according to your needs.
Camera Quality
The Arlo Baby Monitor has a 1080p resolution, giving you crystal clear images that won't miss a beat. Its wide field of view allows it to capture more than just your baby's face.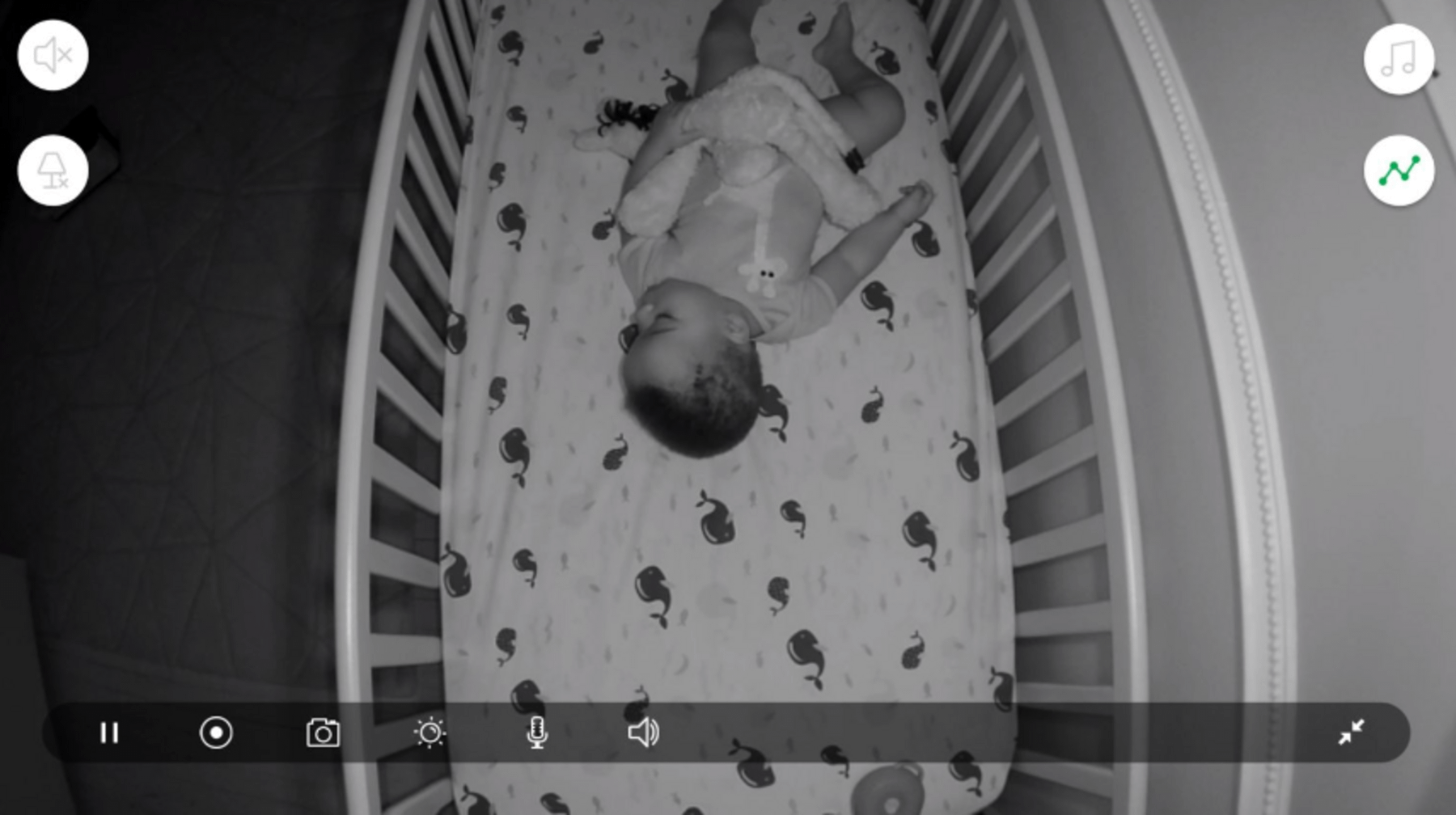 It also has adjustable nightlight settings, so you can monitor your little one in low-light conditions without feeling anxious or overwhelmed. The humidity alerts keep you informed as well, allowing for peace of mind. With its flexible alert system, Arlo keeps you apprised of any changes or developments while still providing privacy and discretion.
And with its battery life of up to 6 hours, you can rest assured knowing that it won't be interrupted mid-stream.
Night Vision Mode
Enjoy clear, even night vision with the Arlo Baby Monitor's adjustable light settings, allowing you to easily check in on your sleeping baby without worrying. The monitor's night vision mode keeps everything visible and dimly lit for you to monitor your little one's nursery from your smartphone.
With a built-in sensor, you'll be notified if any unusual activity is detected in the room overnight. To make things even easier, the Arlo app allows users to easily adjust night vision settings depending on their needs. This way, you can rest assured that your baby is safe and sound while they sleep.
Monitoring Features
With the adjustable settings, you can easily monitor your baby's nursery with clarity. The Arlo Baby Monitor offers a range of impressive features to help keep tabs on your little one without compromising intimacy.
The 1080p resolution ensures you have an excellent view even in low light conditions, while the adjustable field of view allows you to zoom in and out as needed. Additionally, the built-in microphone is sensitive enough to pick up sounds from a distance - perfect for hearing those little bunnies during nap time!
The Arlo Baby also comes with an air quality monitor that can detect temperature and volatile organic compounds (VOCs). Plus, its Amazon Alexa integration means you can control it hands-free with voice commands.
With such advanced monitoring features, you'll always be able to ensure your baby's safety and comfort, wherever they are. And if the parenthood journey gets overwhelming at any point, simply use the app for reassurance, knowing that all is well in their world.
Installation and Performance
Installing and using the Arlo Baby Monitor is fairly straightforward. Setup is fast and easy, and the app is user-friendly and intuitive.
Once installed, its performance and reliability are top-notch. The monitor provides clear visuals and good sound quality. It also has a long battery life and low EMF levels.
Ease of Setup
Despite its initial complexity, setting up the Arlo Baby Monitor can be a breeze with just a few simple steps.
Download the app and create an account.
Connect the monitor to your Wi-Fi network and sync it with the app.
Customize the settings according to your needs.
| | |
| --- | --- |
| Pros | Cons |
| Easy setup after initial setup | App experience can be stressful and not intuitiv |
| Connects easily to Wi-Fi networks | Numerous software issues reported including pixelation, app crashes and lack of sound |
| Customizable settings for user needs | Connection may take time to stabilize |
The Arlo Baby Monitor is designed to provide you with peace of mind while keeping your baby safe and secure. With an easy setup process and customizable options that fit your lifestyle, this monitor will make life easier for parents who want reliable monitoring with some extra features on top.
App Usability
Using the Arlo Baby Monitor app can be a stress-inducing and confusing experience, as there are numerous alerts, notifications, and software issues that can occur.
Unnecessary features can leave you overwhelmed.
The default sound settings need to be manually adjusted each time you use the app.
Connection setup is easy, but stabilization may take some time.
Annoying notifications and pixelation problems have been reported by users.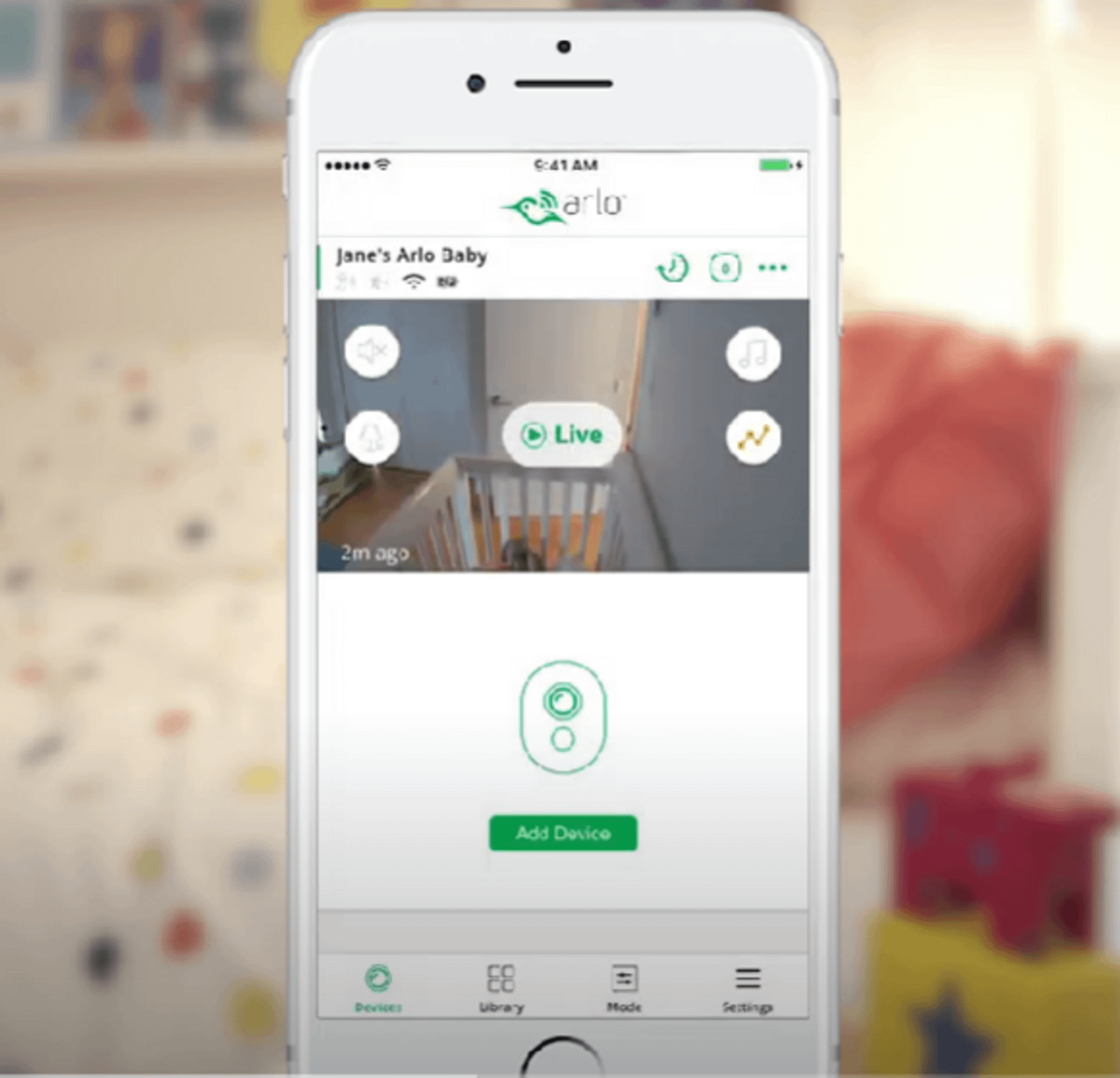 With the Arlo app, you can adjust the field of view from 90 degrees to 130 degrees, changing how much of the space the Arlo records. This is another intriguing feature of the camera. This is partly required since, despite being feasible manually, the Arlo does not permit motorized pan or tilt via the app. If you place the Arlo Baby monitor in a corner of the room and want to monitor the entire thing, it's also beneficial.
It's not all bad, though - the user-friendly interface makes it easy to quickly adjust settings or access useful features like white noise or two-way communication with your baby from anywhere in the world.
Performance and Reliability
Arlo Baby has been around since 2018, and over the years, it's improved its features and user experience. Its audio-visual performance is top-notch, even in low-light conditions. The clarity of the images is good, although the colors might be slightly off. Night vision also works well with an even spread of light and incredible detail. What about the sound?
The sound quality isn't the best and could use some improvement, but still performs adequately for most uses. Plus, there are customizable settings to adjust the microphone sensitivity if needed. Battery life is impressive at up to 6 hours per charge, so you don't have to worry about being without a connection for too long.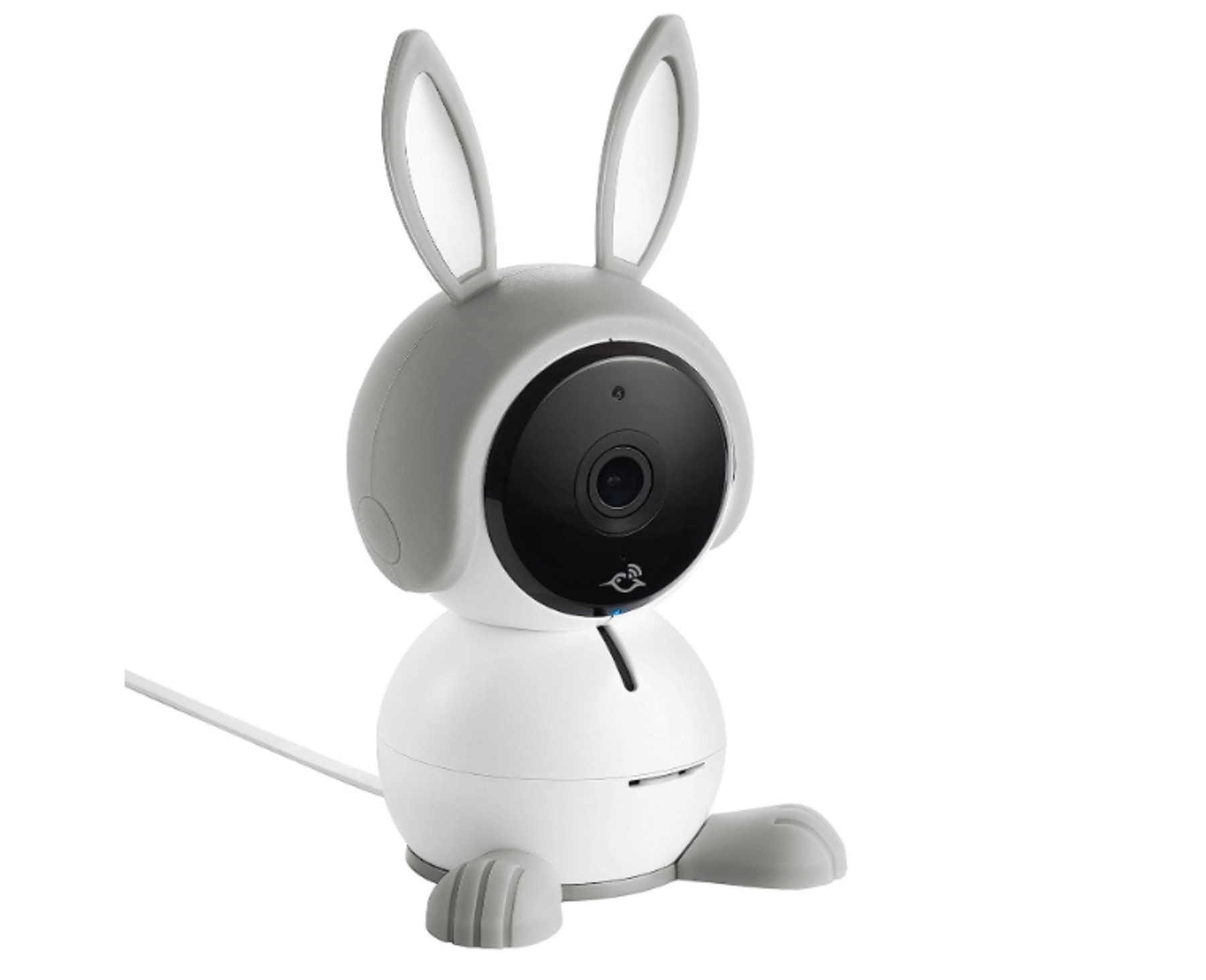 Arlo's maximum sound pressure level is 93 dB, and there are no other sound settings besides volume control. Although the overall sound is hollow and lacks a wide variety of tones, it nevertheless has enough clarity to allow you to hear what is going on in your baby's room.
With the "2-way communication" feature of the Arlo Baby, parents may talk to a child through the app, and the speaker is included in the child unit. This feature's audio quality was fairly decent. The Arlo Baby can play music through its speaker and, more crucially for you, white noise, which is one of the "bonus features" mentioned earlier.
Although there have been reports of connectivity issues in the past, some of these have been resolved, giving you a bit more confidence when using the Arlo Baby Monitor.
Pros and Cons of the Arlo Baby Monitor
You may have heard about Arlo Baby, the high-end WiFi video monitor that's packed with baby-centric features. It can be used as a nanny cam or security system and is good for long-term use.
But what are the pros and cons of using this device? Let's look at its advantages and disadvantages so you can decide if it's right for your family.
Pros of the Arlo Baby Monitor
It has plenty of pros that make it great for long-term use. The high-end WiFi video monitoring offers you peace of mind, and its compatibility with other Arlo products makes it versatile. Plus, there are good visuals and features to explore.
Here are some more points to consider:
Low EMF levels keep your baby safe from exposure
Easy setup, though the connection may take time to stabilize
2-way communication
Good night vision capabilities and customizable LED nightlight
The built-in rechargeable battery lasts up to 6 hours
Cons of the Arlo Baby Monitor
Transitioning from the previous subtopic, let's look at some of the cons of the Arlo Baby Monitor.
The app experience is often stressful and not intuitive.
Though the setup is easy, connection to the monitor can take time to stabilize.
Annoying notifications and default sound sensitivity are also common issues.
There have been numerous software problems reported, such as pixelation, app crashes, and a lack of sound.
Latency issues with sound and video feed experiences have been noted by users.
It's important to note again that the monitor has been discontinued by Arlo and lacks helpful support, which can be an issue for those looking for long-term use.
Conclusion and Verdict
Overall, there's a lot to enjoy about the Arlo, particularly if you're prepared to put in the effort and through some aggravation learn how to utilize the system. A few of the other features, together with the image and audio quality, turned out to be incredibly helpful. You'll value the flexibility of hanging and positioning options, which enable everything from a bird's-eye view of a baby in a crib to an expansive view of your toddler's bedroom.
Taking into consideration the various features, updates, and reviews of the Arlo Baby Monitor, it can be concluded that this product isn't recommended for purchase in 2023. Here are some key points to consider when making a decision:
Quality: While visuals and lots of features are available, the sound quality could be better. Additionally, the range depends on internet capability, and the battery life of the camera is only up to 6 hours.
App: The app for monitoring can be difficult to set up and has an overwhelming number of features and alerts. Background audio is available, but the sound defaults to on and needs to be manually turned off. Also, there have been numerous software issues reported, including pixelation, app crashes, and lack of sound.
Security: EMF levels are low, making it a good choice for those concerned about exposure; however, it's still important to change the default password for security reasons.
Overall, the Arlo Baby Monitor comes with great potential, but due to its drawbacks at this time, we can't recommend purchasing it in 2023.