Wireless Bluetooth speakers are incredible on their own or in addition to any sound system. They can connect wirelessly to different electronics from smartphones to tablets easily. This is convenient because there are no cables or wires cluttering your area. These speakers are also portable, giving you the option to always bring your music with you during your day. With useful features like high-quality audio and long-lasting battery life, there is so much value to be experienced in using a wireless Bluetooth speaker.
There's a great deal that we found for you on the Sony SRS-XP500 Wireless Speaker! A speaker that gives you so many ways to enjoy your listening, making it a must-have. Right now, this speaker is on sale for $298.00, which is $100 off its price of $398.00! Don't miss out on these savings!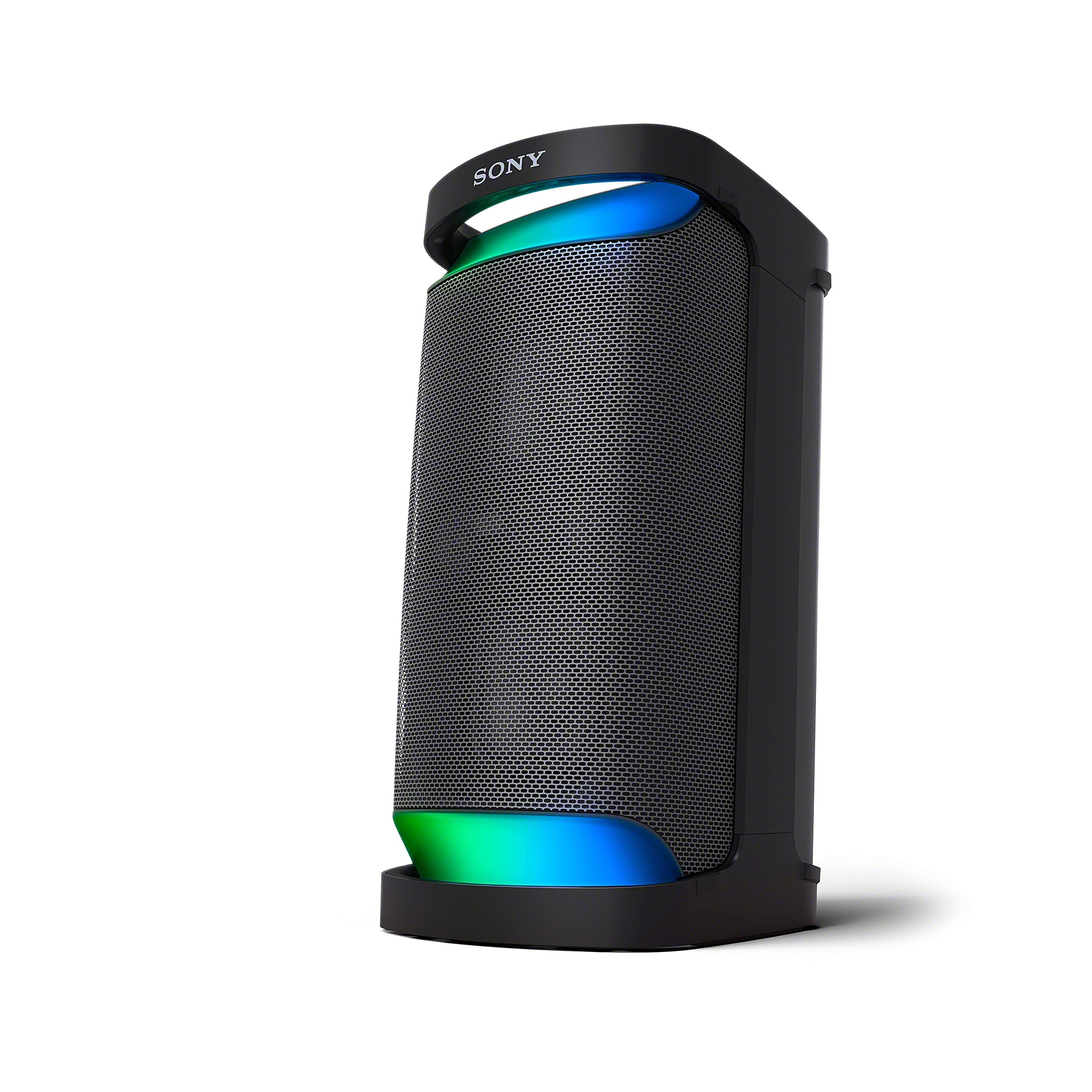 This is a powerful, portable speaker that will blow you away. The Sony SRS-XP500 is jam-packed with features that make it a great fit for music lovers. Its X-Balanced Speaker and MEGA BASS technology makes its sound superior to other speakers on the market. You can enjoy your music for hours and hours, as its battery lasts for an impressive 20 hours. There's also no need to be afraid to use it outdoors in any capacity, as it is IPX4 water-resistant. Some other appealing aspects of this speaker are its two inputs for microphones (for your next karaoke night!) or a guitar, and its customizable RGB lights. With the Sony SRS-XP500, your music can move with you anywhere you go, making the most of every moment.
Sony also has some other outstanding speakers on sale right now!
Do you like hosting gatherings with your friends indoors and out? If so, the Sony SRS-XG500 is the perfect speaker for you! Water-resistant and dustproof, you can take it with you to the pool, beach, or wherever you like. This powerhouse of a speaker provides you with up to 30 hours of battery life for extended jam sessions. Its MEGA BASS and X-Balanced Speaker technologies work together to deliver rich bass when listening. Maximize the fun with its built-in personalizable lights, or by using the Party Connect button that allows you to simultaneously connect with up to 100 compatible Sony Music Center speakers. You can also carry your speaker all over using its attached carrying handle. On sale for $398.00, you can get this speaker for $100 off its suggested retail price of $498.00! Get the SRS-XG500 so you can keep the party going all day and night.
The Sony SRS-XP700 is an ideal choice for get-togethers or parties. Channel your inner DJ by plugging in a USB so you can vibe out to one of your playlists. Play music for as long as you want with its 25-hour battery life. It can quickly give you power if it dies while using too, as you can get 3 hours of battery life with a 10-minute charge with its quick charge feature. Besides listening to music, you can also plug a microphone into this speaker or use it as a guitar amp. Another plus is you don't have to worry about it needing to stay in one place, as it has a built-in handle for carrying convenience and is IPX4 water-resistant, so you can bring it poolside. Its price was slashed from $548.00 to $448.00, saving you $100! Rock out whenever you like with the Sony SRS-XP700.
Home theaters are a space in the house where you can unwind and watch a movie, or play some of your favorite music. A great addition to your entertainment setup is a wireless Bluetooth speaker because of its value and versatility. Not sure which one to get? Here's an article from our experts to give you an idea!