Looking to upgrade your outdoor entertainment without breaking the bank? As cinephiles ourselves, we've faced this conundrum too, and discovered that finding the optimal balance between quality and affordability in outdoor projectors is a challenge.
Fear not, as our comprehensive research on "Best Budget Outdoor Projectors 2023: Quality Viewing On A Budget" will guide you through the most affordable options that promise vibrant images and top-notch performance.
Check out our top picks of budget-friendly projectors packed with impressive features!
Top Budget Outdoor Projectors for 2023
From popular, renowned brands like ViewSonic and Epson to even more affordable projectors that offer the same quality, we've created a unique list in order to help you make a choice. Here are top-budget outdoor projectors that will make your outdoor movie nights unforgettable.
Quick Recommendation
Take a quick recommendation and explore our product list for a speedy overview, or scroll down for more in-depth reviews.
Comparison Table
Before we dive into detailed descriptions of each projector on our list, here is a brief comparison of the most important features, such as the price, resolution, and connectivity options.
| | | | | | |
| --- | --- | --- | --- | --- | --- |
| Product | Price | Display Resolution | Connectivity Technology | Special Feature | Brand |
| BenQ GS50 | $799.00 | 1920 x 1080 | USB, HDMI | Projector, Pico | BenQ |
| BenQ HT2060 | $999.00 | 1920 x 1080 | HDMI | Wi-Fi Ready | BenQ |
| LG CineBeam PF50KS Projector | $626.65 | 1920 x 1080 | HDMI, USB, USB-C, RJ45 | Built, Auto Keystone, USB Connectivity | LG Electronics |
| BenQ HT2150ST Projector | $749.00 | 1920 x 1080 | HDMI x 2 (MHL) | Portable, Short Throw | BenQ |
| ViewSonic PX701-4K Home Theater Projector | $825.99 | 3840 x 2160 | USB, HDMI | HDR Content Support, Bright Images in Any Environment, Stunning 4K Ultra HD Resolution, Responsive Gameplay, Long Lamp Life, 3,200 ANSI Lumens | ViewSonic |
| Epson - EX3280 3LCD XGA | $477.96 | 1920 x 1080 | HDMI, USB, D-Sub 15-pin | Built-In Speaker, Compatibility with Fire TV, Apple TV, Roku, and Chromecast | Epson |
Ultimate Outdoor Entertainment: Portability, Durability, and Impressive Audio-Visual Performance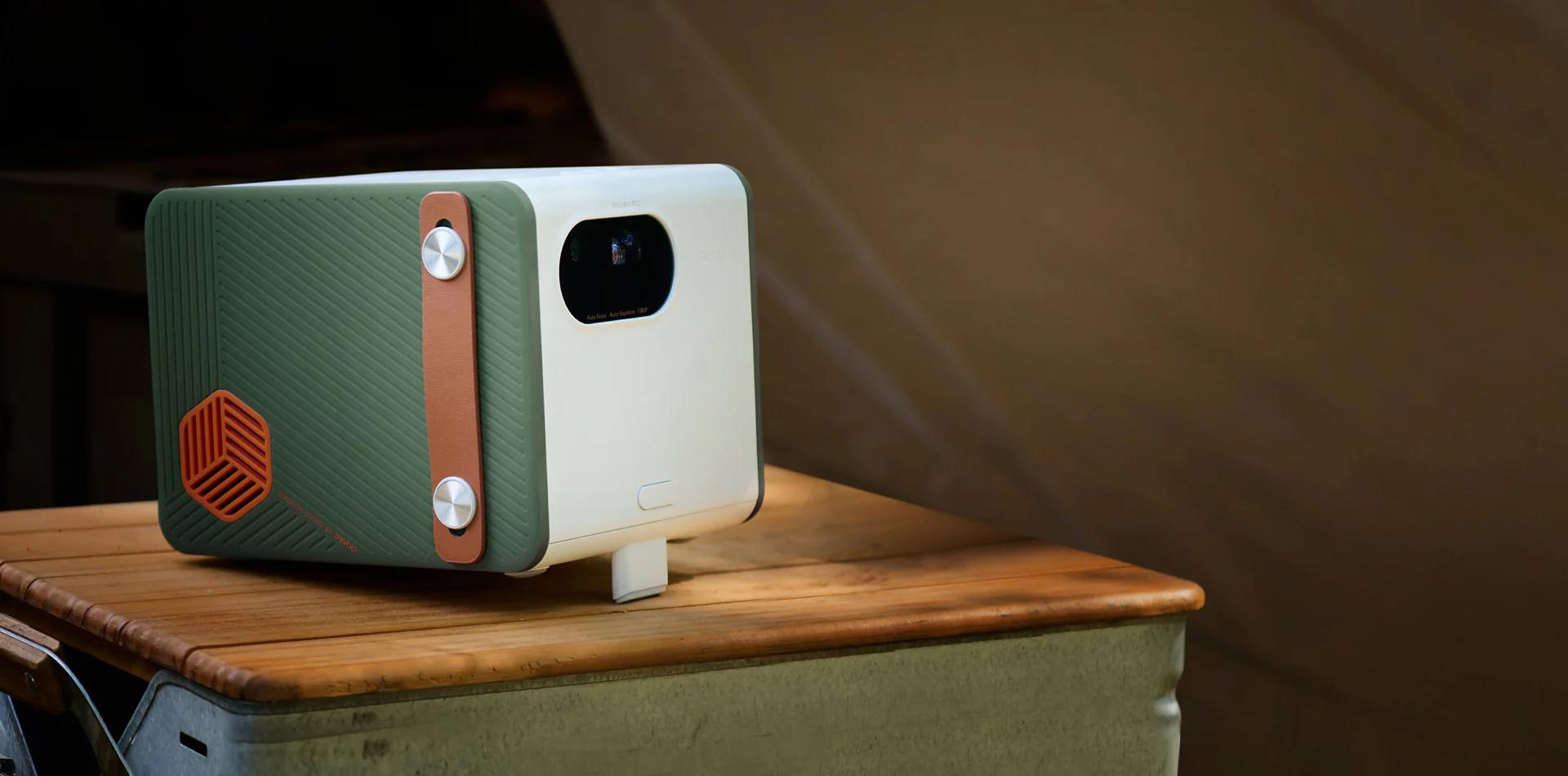 Highlights
High-definition display resolution of 1920 x 1080 for crystal-clear visuals
Convenient USB and HDMI connectivity options for easy device integration
Special feature as a projector and pico-sized design for versatility and portability
Designed specifically for outdoor use, making it perfect for on-the-go entertainment
Trusted brand BenQ ensures top-quality craftsmanship and reliable performance
Lightweight at just 5.06 pounds with compact dimensions of 11.49 x 8.97 x 7.24 inches
Harness the power of cinema anytime, anywhere with the BenQ GS50 Wireless Outdoor Projector. As our No.1 pick, its versatility is unparalleled thanks to numerous features like an extra Bass Bluetooth Speaker and 1080p Full HD Resolution for a superior viewing experience.
Combined with a splash and drop-resistant construction, these projectors are a rugged yet refined choice that can brave both indoor and outdoor conditions alike. With Google-certified Android TV embedded into its system, you can easily cast your favorite shows or movies from iOS, MacOS, Android, and PC devices using AirPlay & Chromecast.
Furthermore, what makes this product unique is the adjustable stand that tilts up to 15° providing easy setup along with autofocus, 2D keystone & four corner adjustments for versatile projection options. The inclusion of Optimal Picture Modes powered by CinematicColor ensures true color representation thanks to its 98% Rec.709 wide color gamut.
The BenQ GS50 doesn't just bring images to life but also breathes soul into them through its sound capabilities – featuring Extra Bass (5Wx2 midrange tweeters & a 10W woofer). Now every movie night feels more immersive whether you're indoors or out under the stars!
Features
Netflix Compatible with BenQ "Apps Manager": Enjoy your favorite Netflix shows and movies on the go by easily installing the dedicated BenQ "Apps Manager" to stream directly from your device. Binge-watch your favorite series or catch up on the latest blockbuster films wherever you are.
PD 45W Power Delivery: Never worry about running out of power during movie night. With PD-enabled power bank capability, you can maximize portability and extend playtime for hours of uninterrupted entertainment.
Durable Design for Active Lifestyles: Designed to withstand rugged outdoor conditions, this projector is IPX2 splash-proof and can survive a drop from up to 2.3ft (70cm). Take it camping, to the beach, or any adventure without worrying about accidental damage.
Wireless Entertainment & Casting Options: Experience seamless connectivity with embedded Google-certified Android TV that supports AirPlay and Chromecast casting across iOS, MacOS, Android, and PC devices. Stream content effortlessly from your smartphone or laptop to enjoy a versatile range of entertainment options.
Easy Setup & Versatile Projection: Set up your projector effortlessly with an adjustable stand that tilts up to 15° for optimal viewing angles. Autofocus technology ensures sharp images while 2D keystone correction and four corner adjustment allow for versatile projection placement in any room.
Optimized Picture Quality: Immerse yourself in a true cinematic experience thanks to optimized picture modes powered by CinematicColor technology. With a wide color gamut reaching 98% Rec.709 standard
Pros
Wireless and diverse entertainment: Enjoy the convenience of streaming from your favorite devices with embedded Google-certified Android TV, AirPlay, and Chromecast support.
Worry-free durable design: With IPX2 splash-proof and drop-resistant features, this projector is built to withstand rugged active lifestyles.
Easy setup and versatile projection: Adjust the stand up to 15°, benefit from autofocus and 2D keystone correction for seamless setup, as well as four corner adjustments for optimal picture quality.
Big and clear cinematic picture: Experience stunning clarity with 1080p Full HD resolution, HDR10/HLG support, CinematicColor technology for true color reproduction, and a wide color gamut of 98% Rec.709.
Cons
No native support for Netflix, requires installation of a dedicated BenQ "Apps Manager"
Limited power delivery at 45W, may not provide sufficient charging power for certain devices
Splash-proof and drop-proof design only rated to IPX2 and 2.3ft drop, not suitable for extreme outdoor conditions or rugged activities
The BenQ GS50 is the perfect projector for active people who demand portability and durability combined with excellent sound and picture quality. If you want a wireless outdoor projector that can handle your entertainment needs, then look no further! Get the BenQ GS50 today and experience superb audio-visual performance wherever you go!
Link: BenQ GS50 Projector
Price: $799.00
Ultimate Home Theater Experience with Vibrant Colors and Smooth Gameplay.
Highlights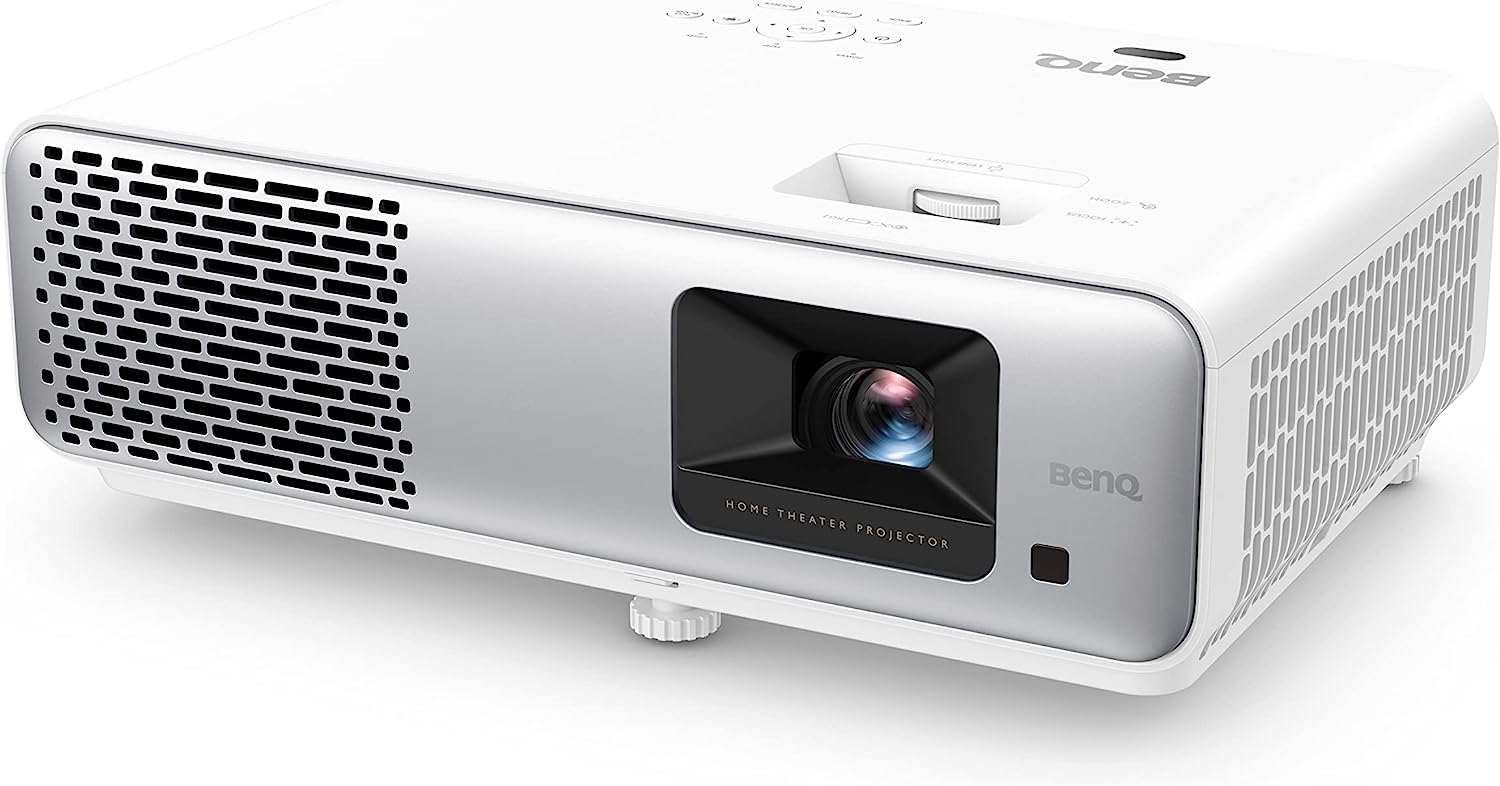 Full HD display resolution for a crisp and detailed picture
HDMI connectivity for easy connection to your devices
Wi-Fi ready for convenient wireless streaming and browsing
Ideal for home cinema and gaming enthusiasts
Trusted brand: BenQ, known for high-quality projectors
Sleek design with compact dimensions, perfect for any space
We're big fans of the BenQ HT2060 1080p HDR LED Home Theater Projector. What sets it apart is its wide color gamut, achieving DCI-P3 and 98% Rec.709 coverage for vibrant, cinematic colors right in your living room. This projector doesn't sacrifice speed for quality either – with a refresh rate of 8.3ms at 120hz, fast action sequences are smooth and lag-free.
Another reason the BenQ HT2060 has earned our number three spot is its flexibility in installation and connectivity options - think vertical lens shift, 2D Keystone, Dual HDMI support, and more. The built-in chambered speakers provide superior audio quality that truly wraps up your home theater experience.
Plus, this model also offers S/PDIF support for a separate 5.1 channel audio out if you're looking to take sound immersion even further.
Features
Industry Leading Warranty: Enjoy peace of mind with generous 3-year limited parts and labor coverage for your BenQ HT2060. Our US-based customer service team is always ready to assist you, ensuring that your projector is protected and supported in case any issues arise.
Flexible Installation: Say goodbye to the hassle of complicated installation processes. The BenQ HT2060 offers vertical lens shift, 2D Keystone, and a 1.3x zoom feature, allowing you to easily adjust the projection angle and size without any difficulties. Set up your home theater effortlessly and enjoy an immersive movie-watching experience.
Superior Audio: Immerse yourself in rich sound quality with the built-in 5Wx2 chambered speakers specifically designed for this projector model. Their strategic placement guarantees optimum sound output from every corner of the room, enabling you to fully appreciate the cinematic experience right at home.
Low Latency for Game Party: Gaming enthusiasts will rejoice over the low latency provided by the BenQ HT2060. Experience smooth gameplay with just 16.7ms input lag at 1080p/60Hz or 33.4ms at downscaled 4K/60Hz to guarantee a seamless gaming session filled with action-packed moments.
Universal Connectivity: With Dual HDMI 2.0 ports and S/PDIF support for excellent audio-out capabilities, this projector ensures compatibility with various devices while delivering outstanding visual performance on screen. Connect it effortlessly to your gaming console or Blu-ray player and
Pros
Industry-leading warranty: Enjoy peace of mind with a 3-year limited parts and labor coverage, backed by our US-based customer service team.
Flexible installation: Easily set up the BenQ HT2060 with vertical lens shift, 2D Keystone, and 1.3x zoom without any hassle or complicated installation process.
Superior audio experience: Immerse yourself in high-quality sound with the built-in 5Wx2 chambered speakers designed for optimal placement, direction, angle, and output.
Low latency for gaming: Benefit from a smooth gameplay experience with a low input lag of just 16.7ms (1080p 60Hz) or 33.4ms @4K 60Hz when downscaling to 1080p 60Hz.
Cons
Limited resolution: The BenQ HT2060 only offers a 1080p resolution, which may not be suitable for those looking for higher-quality visuals.
No built-in Wi-Fi: Unlike some other projectors on the market, the HT2060 does not have built-in Wi-Fi connectivity, limiting its ability to stream content wirelessly.
Average brightness levels: While the projector performs well in dark environments, it may struggle to provide optimal brightness in well-lit rooms or during daytime use.
This BenQ HT2060 projector is perfect for discerning home theater and film enthusiasts who want a superior viewing experience with vivid colors, true-to-life HDR, fast response times, and easy installation. Upgrade your home entertainment system today!
Link: BenQ HT2060
Price: $999.00
Portable Home Cinema Experience with Stunning Full HD Picture Quality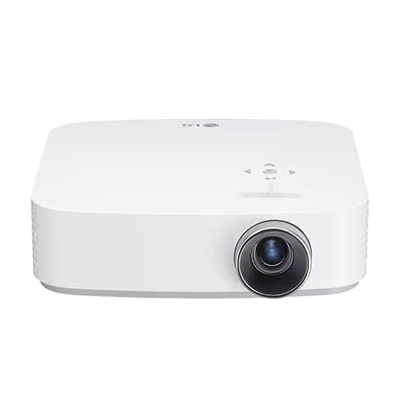 Highlights
Portable form factor for easy transportation and setup
Full HD display resolution (1920 x 1080) for stunning image quality
Multiple connectivity options including HDMI, USB, USB - C, and RJ45
Auto Keystone feature automatically adjusts the image to ensure a perfect fit on any surface
Built-in speakers for an immersive audio experience
User-friendly remote control for effortless navigation and control.
The LG CineBeam PF50KS Projector is a game-changer for home cinema enthusiasts. Its sleek design and intuitive features make it an ideal choice for those seeking a high-quality, portable projector. Moreover, the most striking feature of this model is its Full HD 1080p picture quality, delivering crisp images that bring movies to life right in your living room.
Its robust LED light source projects up to 100" screen size, creating an immersive movie-watching experience, very much akin to sitting in a real theater. Since this projector has the ability to plug and play files directly from USB, you can enjoy your favorite films or photo slide shows without any complicated setups.
A unique addition here is the Bluetooth Audio connectivity feature allowing users to wirelessly stream audio from the projector directly into their Bluetooth-enabled devices like speakers or headphones.
This being said, let's not forget about its noise output; at just 30dB on high brightness setting and going even lower at 23dB under economic mode – LG CineBeam PF50KS does exceptionally well keeping things quiet around you when you're engrossed in your media consumption spree!
Features
Full HD 1920 x 1080 resolution: Immerse yourself in stunning detail and clarity with the LG CineBeam PF50KS Projector. Whether you're watching movies, viewing photos, or giving a presentation, this projector delivers a crisp and vibrant Full HD picture that will captivate your audience.
Portable and convenient: With its compact size and lightweight design, the LG CineBeam PF50KS Projector is incredibly easy to carry around. Take it with you to parties, camping trips, or even on business travels for an instant cinema-like experience wherever you go.
Long-lasting battery life: Say goodbye to interrupted movie nights or mid-presentation power outages. The LG CineBeam PF50KS Projector features a powerful built-in battery that provides up to 2.5 hours of continuous playback on a single charge. Now you can enjoy your favorite media without worrying about finding an outlet.
Versatile connectivity options: Thanks to its HDMI, USB-C, and USB ports, the LG CineBeam PF50KS Projector offers seamless connectivity with various devices such as laptops, streaming devices, gaming consoles, and more. Simply plug in your device and start enjoying your content hassle-free.
Wireless audio streaming: Enhance your viewing experience by wirelessly connecting your Bluetooth-enabled speakers or headphones to the LG CineBeam PF50KS Projector. Immerse yourself in crystal-clear sound without any messy wires getting in the way.
Pros
Portable and easy to set up for a home theater experience anywhere
Long-lasting battery life of 2.5 hours for uninterrupted movie viewing
Bluetooth audio connectivity allows for wireless streaming to compatible devices
Full HD 1080p picture quality delivers clear and vivid visuals
Cons
Limited brightness at 600 lumens may not be suitable for well-lit rooms.
The built-in battery has a relatively short life span of only 2.5 hours.
A lack of smart features or integrated streaming services may require additional devices for accessing online content.
This LG product is ideal for someone who loves to watch their favorite films and shows on the big screen but doesn't want to compromise in terms of quality or portability. The LG CineBeam PF50KS Projector is perfect for anyone looking to experience an immersive home cinema experience without breaking the bank. Get yours today!
Link: LG CineBeam PF50KS Projector
Price: $626.65
Elevate your gaming experience with immersive, big-screen projection.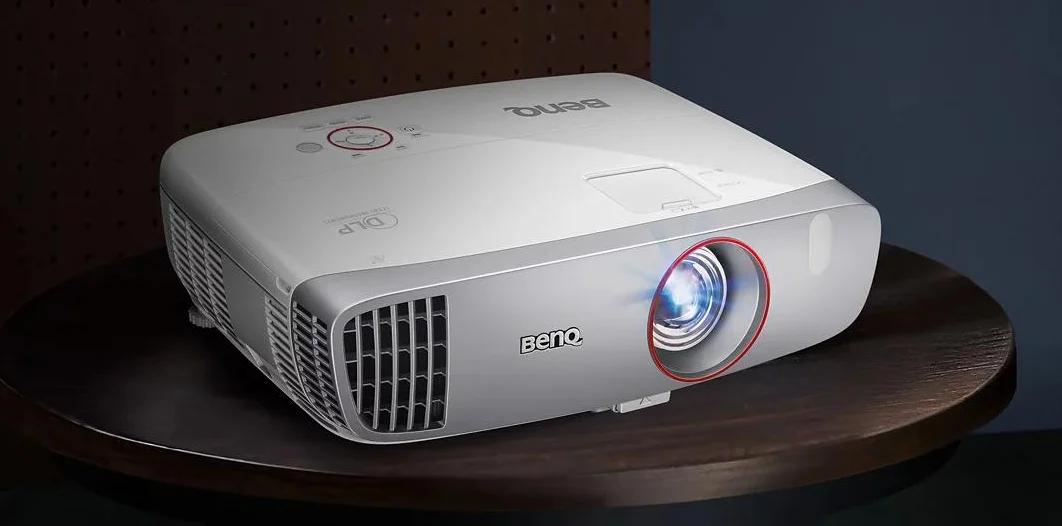 Highlights
High-definition display resolution of 1920 x 1080 for crystal-clear images
Dual HDMI connectivity allows for easy connection to multiple devices
Portable design makes it perfect for gaming on the go
Short throw feature provides a big-screen experience in small spaces
Trusted brand, BenQ, known for quality and reliability
Customer reviews rate it highly with an average score of 4.6 out of 5 stars
The BenQ HT2150ST 1080P Short Throw Projector stands out in the projector market for its high performance and innovative features. It boasts a superior short throw projection, enabling you to project a 100-inch screen from just three feet away which provides an immersive gaming or viewing experience.
Additionally, this projector's picture quality is unparalleled with native 1080p full HD image quality, 2200 ANSI lumens brightness, a contrast ratio of 15,000:1, and six-color RGBRGB color wheel that delivers rich colors and crisp details calibrated for movies or games.
Features
DLP Technology: Experience the same high-quality image technology used in cinemas and IMAX theaters, delivering a slimmer design and sharper, crisper images for an immersive viewing experience like no other.
Flexible Installation: Easily adjust the projector's vertical keystone correction and enjoy the convenience of a 1.2x zoom feature, allowing you to effortlessly set up your projector wherever you want it. No more hassle or limitations when it comes to installation.
Low Input Lag: Gamers rejoice! With specialized low input lag and unique game modes, this projector ensures an ultra-smooth gaming experience without any delays or disruptions. Say goodbye to frustrating lag times and hello to uninterrupted gameplay at its finest.
Video Games on the Big Screen: Immerse yourself in your favorite video games like never before. Thanks to superior short-throw projection capabilities, you can project a massive 100-inch screen from just 3 feet away. Get ready for larger-than-life gaming experiences that
Pros
Sharp and Crisp Image Quality: The BenQ HT2150ST projector utilizes DLP technology, offering a longer lasting, slimmer design and delivering sharper and crisper images for an immersive viewing experience.
Easy Installation: With vertical keystone correction and a 1.2x zoom feature, the BenQ HT2150ST projector allows for flexible installation options that suit your specific needs.
Ideal for Gaming: This projector boasts low input lag and unique game modes, ensuring ultra-smooth gameplay with no delays or interruptions. Experience gaming like never before.
Full HD Projection from a Short Distance: Enjoy video games, movies, and TV shows on the big screen with superior short throw projection. Project up to a 100-inch screen from just 3 feet away, immersing yourself fully in the content you love.
Cons
Limited connectivity options (lacks USB - C and HDMI ARC)
No built-in Wi-Fi for wireless streaming
Not suitable for well-lit rooms due to the average brightness level
This BenQ HT2150ST Projector is perfect for avid gamers who are looking to experience their favorite video games on a big screen. With low input lag and game mode, they can enjoy an ultra-smooth and comprehensive gaming experience.
Plus, the superior short-throw projection allows you to project a 100-inch image from just 3 feet away. Take your gaming experience up a notch!
Link: BenQ HT2150ST 1080P Short Throw Projector
Price: $749.00
Immerse yourself in stunning 4K visuals and epic gaming.
Highlights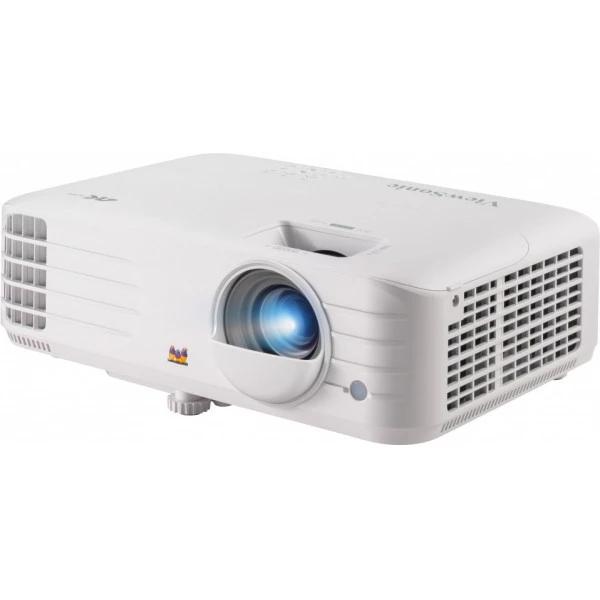 Stunning 4K Ultra HD resolution for crystal-clear image quality
HDR content support enhances the colors and details in your movies and games
Bright images in any environment with 3,200 ANSI lumens of brightness
Responsive gameplay for an immersive gaming experience
Long lamp life ensures years of uninterrupted use
Convenient connectivity options via USB and HDMI
Our first experience with the ViewSonic PX701-4K Home Theater Projector was quite memorable. This projector exceeded our expectations by delivering superior 4K UHD resolution at a price point that's hard to ignore. The visual quality is simply remarkable, and thanks to HDR support, every detail stood out in vibrant lifelike colors – courtesy of SuperColor technology.
More than just being perfect for movie nights with its cinematic feel, it also doubles up as a gamer's best companion. We were deeply impressed by the 4.2ms low input lag and 240Hz refresh rate which offered an enhanced gaming experience - smooth transitions without any glitches or lags!
Another thing that caught our attention was its bright lumens of 3200 and high contrast ratio. These features combined allowed us to enjoy a crisp image projection even in rooms flooded with ambient light.
Ease of setup is another noteworthy aspect; you can project on both flat and curved surfaces due to an automatic H/V keystone feature — so convenient! Overall, whether it was streaming Netflix or watching sports on a massive screen up to 300", the ViewSonic PX701-4K brilliantly bridged the gap between home theater fun and casual gaming adventures.
Features
Flexible Connectivity: Connect your favorite media players, gaming consoles, PCs, Macs, and mobile devices effortlessly with the ViewSonic PX701-4K Home Theater Projector. Enjoy movies, games, and more on the big screen in stunning 4K UHD resolution.
Long Lamp Life: Say goodbye to constant lamp replacements. The SuperEco Mode of this projector allows the lamp to shine bright for up to an incredible 20,000 hours. That's years of uninterrupted entertainment without worrying about costly maintenance.
Cinematic Colors: Immerse yourself in a world of vibrant and lifelike colors thanks to the advanced SuperColor technology and HDR/HGL support offered by the ViewSonic PX701-4K Home Theater Projector. Experience movies as if you're sitting in a real theater from the comfort of your own home.
Easy Setup: Set up your projector hassle-free with its convenient features like a 1.1x optical zoom, anti-warping stabilization, and H/V keystone adjustment. It doesn't matter if you're projecting on flat or curved surfaces - this projector ensures a perfectly aligned image every time.
Next-Level Gaming: Elevate your gaming experience with the ViewSonic PX701-4K Home Theater Projector's low input lag of just 4.2ms and an impressive refresh rate of 240Hz.
Pros
Stunning 4K UHD resolution for incredibly sharp and detailed visuals
Immersive home theater experience on a massive up to 300" screen
Flexible connectivity options for seamless integration with various devices
Long lamp life of up to 20,000 hours ensures lasting performance and cost savings
Cons
Limited built-in speaker quality
Can be bulky and heavy to transport
Fan noise can be noticeable at times
This ViewSonic PX701-4K Home Theater Projector is the ideal choice for tech enthusiasts who want a powerful and immersive movie, gaming, and streaming experience. With features like 4K UHD, 3200 Lumens brightness, 240Hz refresh rate, 4.2ms low input lag, and HDR/HGL support, it's perfect to set up in any home theater or den. Transform your space with cinema-level visuals today!
Link: ViewSonic PX701-4K Home Theater Projector
Price: $825.99
High-performance projector with crystal-clear image quality for presentations and videos.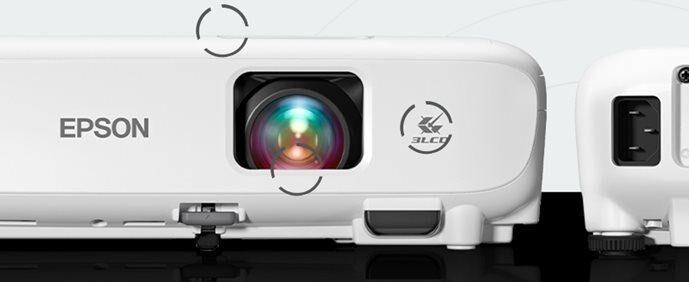 Highlights
LCD display for clear and vibrant visuals
HDMI connectivity for easy setup and high-quality video streaming
Built-in speaker for convenient audio playback
Ideal for both office and home use
Reliable brand with a trusted reputation in the market
Lightweight design for portability and flexibility in placement
The Epson EX3280 3LCD XGA Projector is a product that truly stands out for all the right reasons. Let's talk about its exceptional brightness, thanks to a whopping 3,600 lumens of color and white light output. This feature makes it possible to display clear images and detailed presentations even in well-lit spaces; no more struggling with dim visuals during important meetings or video conferences.
We also admire the True 3-Chip 3LCD technology integrated into this unit. By displaying 100% of the RGB color signal for every frame, the projector offers impressive color accuracy while eliminating any "rainbowing" effect often seen with other projection technologies- making your content quite captivating.
Last but definitely not least, the built-in picture skew sensor deserves a mention - it takes away all hassle by automatically analyzing and correcting vertical keystone issues that might affect image quality. Its versatile connectivity options are another plus! It houses an HDMI port allowing us an easy connection to various streaming devices like Fire TV, Apple TV, Roku, and Chromecast.
Features
Award-winning service and support: With the standard 1-year limited warranty, full-unit replacement, and free technical phone support for the life of the product, you can have peace of mind knowing that Epson stands behind their EX3280 projector. Whether it's troubleshooting or repairs, their dedicated customer service team is always there to assist you.
Amazing dynamic contrast ratio up to 15,000:1: Experience stunning visuals with crisp details thanks to the impressive contrast ratio. From colorful graphs to captivating images and videos, every piece of content displayed on the EX3280 projector will come alive with vibrant colors and deep blacks.
Built-in picture skew sensor: Say goodbye to distorted images! The built-in picture skew sensor analyzes your content and instantly corrects any vertical keystone issues. This means no more crooked projections or uneven edges - just a perfectly squared image every time.
Versatile connectivity with HDMI port: Connect effortlessly with various streaming devices using the HDMI port on the EX3280 projector. Whether it's Fire TV, Apple TV, Roku, or Chromecast, enjoy seamless integration and access your favorite movies, shows, presentations or games in high-definition quality.
Crisp image quality with XGA resolution: Presentations need clarity and legibility — that's why the EX3280 delivers XGA resolution for sharp text and vivid images.
Pros
Award-winning service and support with a standard 1-year limited warranty and full-unit replacement.
Incredible dynamic contrast ratio of up to 15,000: 1 for crisp, detailed visuals.
Easy setup with a built-in speaker for instant video and audio connection.
Versatile connectivity options including an HDMI port for seamless streaming device integration.
Cons
Limited warranty coverage of only 1 year
Picture skew sensor may not always accurately correct the vertical keystone
HDMI connectivity may not be compatible with all streaming devices
This Epson EX3280 3LCD XGA Projector is perfect for the tech-savvy person who needs high performance, crystal clear image quality, and easy setup. With its 15,000:1 contrast ratio, versatile connectivity options, and outstanding color accuracy, this projector is ideal for displaying presentations and video in any setting.
Link: Epson EX3280
Price: $477.96
Key Features to Consider in a Budget Outdoor Projector
When choosing a budget outdoor projector, there are several key features you should consider to ensure a quality viewing experience on a budget. But that's not all; we've got even more helpful tips and recommendations coming up in the next sections!
Brightness levels
In choosing a budget outdoor projector, one crucial factor to keep in mind is the brightness level. This particular feature is often measured in lumens and plays a significant role in determining the clarity of your viewing experience, particularly in areas with ambient light.
For example, projectors like Viewsonic PX701-4K have high lumen ratings, making them excellent options for quality outdoor viewing even during daylight hours.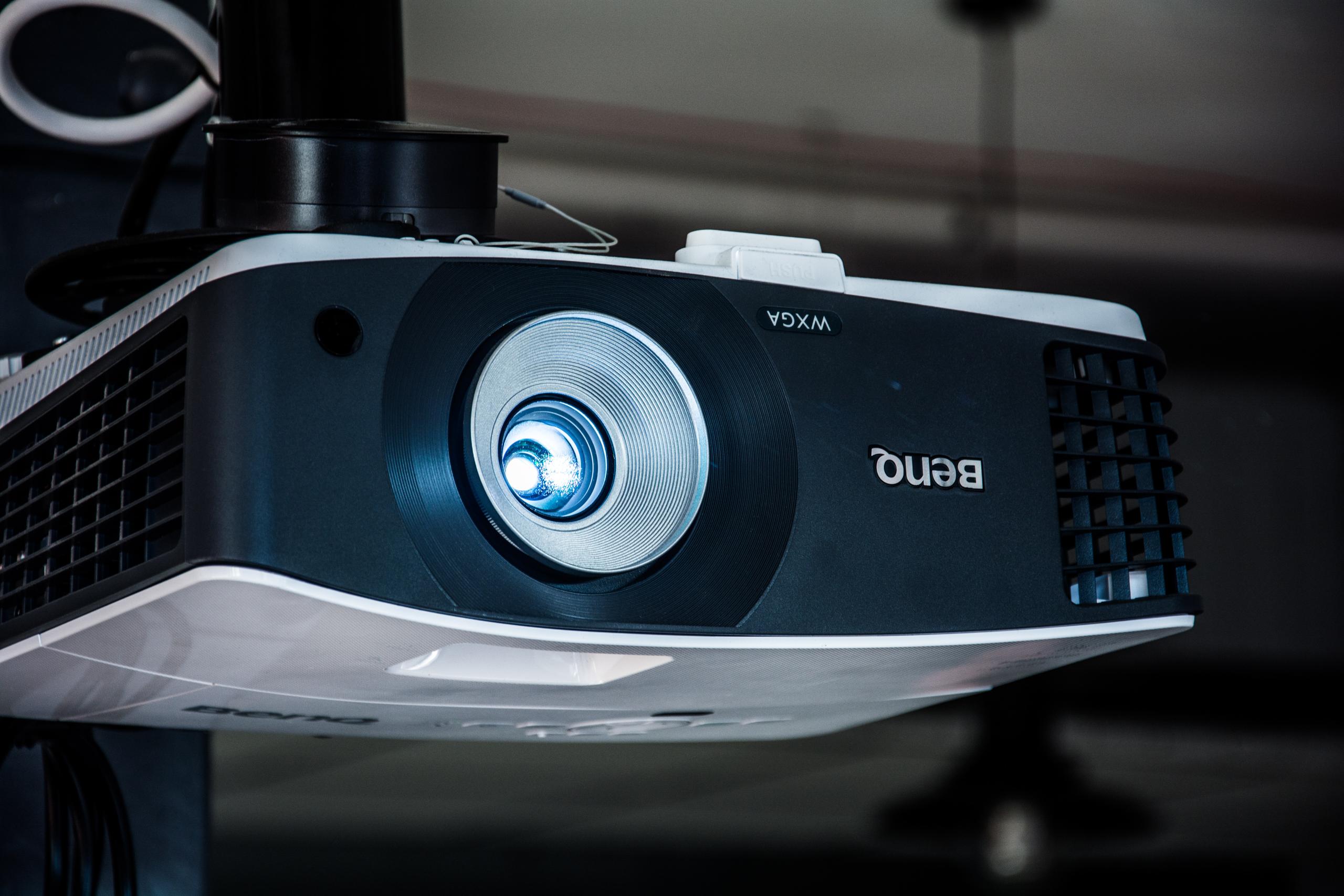 Brands such as BenQ and Epson offer units with reliable performance and suitable brightness levels that are tailored specifically for outdoor use. A higher brightness level ensures clear image quality which enhances these at-home theater setups under the stars.
So consider your external light conditions closely while evaluating various projectors' luminosity to assure an optimal screening experience!
Screen size compatibility
Screen size compatibility is a crucial factor to consider when choosing a budget outdoor projector. The ideal projector should work seamlessly with various screen sizes, providing crisp and clear images regardless of the display size.
We recommend looking for projectors that are compatible with a minimum screen size of 80 inches to recreate an authentic movie-watching experience right in your backyard. While some high-end outdoor projectors provide support for larger screens, our top picks for affordable options offer excellent quality without breaking the bank.
Portability and ease of setup
Looking for an outdoor movie projector that's easy to carry and simple to operate? You're in the right place. Portability is a critical feature when choosing an affordable outdoor projector.
In 2023, the rise of lightweight projectors have set a new standard in portable entertainment. They are compact, easy to transport, and can be moved around to fit your viewing preferences without hassle.
Moreover, ease of setup is another significant factor we look out for. A complicated setup process can dampen your enthusiasm before even starting the show under the stars! We appreciate projectors with intuitive interfaces and quick-setup technology that allow you to get everything ready within minutes.
In our search for quality budget-friendly options, Viewsonic PX701-4K impressed us with its balance between portability and simplicity of use. Similar praises go to HD Outdoor Movie Projector known as best value due its uncomplicated installation process.
Enriching our outdoor experience has become enjoyable -and light on pocket- thanks to these portable outdoor projectors ensuring bright display coupled with easy setup procedures.
Connectivity options
When looking for a budget outdoor projector, one of the key features to consider is connectivity options. The best budget outdoor projectors for 2023 offer a range of connectivity options to make your viewing experience more convenient and enjoyable.
These projectors come equipped with Wi-Fi capabilities, allowing you to wirelessly connect your devices and stream content directly from your smartphone, tablet, or laptop. With Wi-Fi connectivity, you can access popular online streaming platforms and enjoy your favorite movies and shows without any hassle.
In addition to Wi-Fi, these projectors also feature Bluetooth connectivity. This means you can easily connect external speakers or headphones wirelessly for an enhanced audio experience.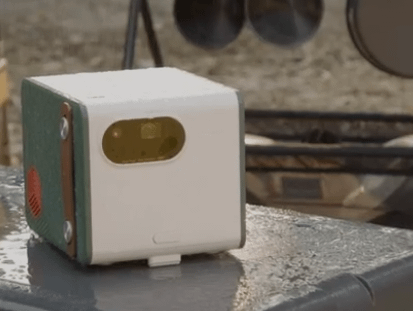 Imagine setting up your outdoor movie night and immersing yourself in high-quality sound that rivals the theater experience.
Furthermore, budget outdoor projectors are designed with HDMI ports that allow you to connect gaming consoles, Blu-ray players, or other devices effortlessly. This opens up a world of possibilities beyond just watching movies; you can play video games or stream sports events on a larger screen outdoors.
Image and video quality
One of the key factors to consider when choosing a budget outdoor projector is the image and video quality it offers. With advancements in technology, even affordable projectors now provide high-resolution images and videos that rival their more expensive counterparts.
Take, for example, the highly recommended BenQ GS50 projector. This budget-friendly option boasts a 1080p resolution, ensuring clear and sharp visuals that will enhance your outdoor movie nights.
You'll be amazed at how vibrant and rich-looking the projected images are, with accurate color representation that brings your favorite movies to life under the stars. So whether you're watching an action-packed blockbuster or a heartwarming family film, rest assured that a budget outdoor projector like the BenQ GS50 won't compromise on image and video quality.
Pros and Cons of Budget Outdoor Projectors
Budget outdoor projectors offer a cost-effective solution for quality viewing under the open sky. From affordable options that deliver impressive performance to limitations to keep in mind, there are several pros and cons to consider when choosing a budget projector.
Read on to explore these factors and make an informed decision for your outdoor entertainment needs.
Advantages of budget projectors
Budget projectors have become increasingly popular due to their affordability and the benefits they offer. Here are some advantages of budget projectors to consider:
Affordable Price: Budget projectors provide an economical solution for those who want to enjoy a big-screen experience without breaking the bank. These projectors are priced under $500, offering great value for money.
Home Theater Experience: With a budget projector, you can transform your living room into a home theater, allowing you to enjoy movies, TV shows, and gaming on a large screen. This immersive experience adds a new level of excitement to your entertainment setup.
Portability: Many budget projectors are portable and lightweight, making them easy to carry and set up wherever you go. Whether you want to watch movies in your backyard or take it with you on a camping trip, these projectors are designed for convenience.
Connectivity Options: Budget projectors come equipped with various connectivity options such as HDMI, USB, and Wi-Fi, allowing you to connect your devices seamlessly. This versatility ensures that you can easily connect your laptop, gaming console, or streaming device to enjoy content on the big screen.
Versatile Use: Budget projectors are not limited to indoor use only; they can also be used outdoors for movie nights under the stars or backyard gatherings. Their durability and portability make them suitable for different environments.
High Image Quality: Despite being affordable, budget projectors offer decent image quality with HD resolution and vibrant colors. These projectors use advanced technology that delivers crisp and clear visuals, enhancing your viewing experience.
Limitations of budget projectors
Budget projectors, while affordable and convenient for outdoor viewing, do come with their limitations. It's important to be aware of these restrictions before purchasing a budget projector to ensure that it meets your specific needs and expectations. Here are some key limitations to consider:
Affordability limitations: Budget projectors often have lower price points compared to higher-end models, but this affordability comes at the expense of certain features and capabilities. Don't expect the same level of performance or advanced functionalities as premium projectors.
Outdoor use pros and cons: While budget projectors can be used outdoors, they may not have the same brightness levels as more expensive models. This could impact the quality of the image projected, especially in well-lit outdoor environments or when projecting onto larger screens.
Limited connectivity options: Some budget projectors may have limited connectivity options, which means you might not be able to connect all your devices or accessories easily. Make sure to check the available ports and compatibility with your desired devices before making a purchase.
Image and video quality: Budget projectors may not offer the same level of image sharpness, color accuracy, or contrast ratio as higher-end models. You might notice limitations in terms of pixelation, color reproduction, or overall picture quality.
Lack of advanced features: Advanced features like lens shift, keystone correction, or motorized zoom might not be available in budget projectors. These features can be useful for adjusting the projected image to fit your screen perfectly without distortion.
Tips for Maximizing the Performance of a Budget Outdoor Projector
To get the most out of your budget outdoor projector, here are some tips to enhance its performance: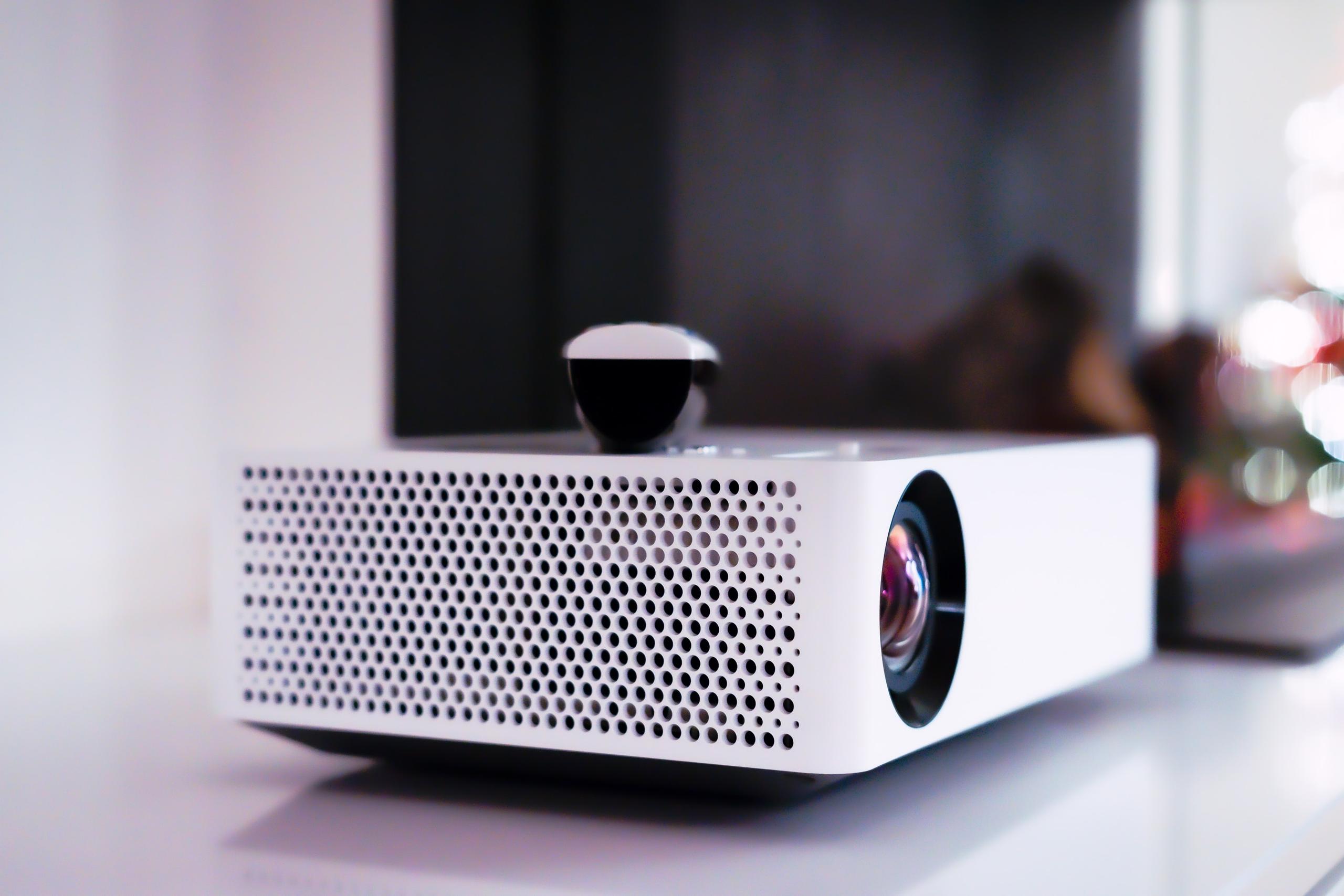 Optimize the projector placement: Position the projector at the optimal distance and angle for a clear and sharp image. Follow the manufacturer's guidelines for recommended distances based on screen size and adjust accordingly.
Ensure proper screen setup: Use a quality outdoor projector screen or improvise with a white wall or sheet for a smooth projection surface. Avoid projecting onto uneven or reflective surfaces, as this can affect picture quality.
Adjust brightness and contrast settings: Play around with the brightness and contrast settings to achieve the best image quality in different lighting conditions. This allows you to optimize the projection for daytime viewing or when ambient light is present.
Fine-tune focus and keystone correction: Take the time to properly focus your budget outdoor projector to ensure crisp images. Additionally, use the keystone correction feature if needed to correct any distortion caused by projecting at an angle.
Consider audio options: While budget projectors may not always have built-in speakers, consider investing in external speakers or a soundbar for an immersive audio experience. This can greatly enhance your outdoor movie nights or sports viewing.
Conclusion
Finally, when it comes to the best budget outdoor projectors for 2023, there are plenty of options that offer quality viewing on a budget. From high-brightness mini projectors to the versatile and portable BenQ GS50, you can enjoy a cinematic experience under the stars without breaking the bank.
For crisp visuals and immersive audio, we recommend checking out BenQ GS50. With their convenience, portability, and trusted brands behind them, these projectors are sure to enhance your outdoor movie nights or sports viewing experiences.
Get ready for unforgettable entertainment in your backyard or any outdoor setting with these top picks!
FAQs
1. What are the key features to look for in a budget outdoor projector?
When shopping for a budget outdoor projector, look for key features such as high resolution (1080p or higher), brightness of at least 2,000 lumens, good contrast ratio, multiple input options (HDMI, USB), and built-in speakers.
2. Can budget outdoor projectors be used during daylight hours?
While most budget outdoor projectors may struggle to provide optimal image quality in bright daylight conditions due to lower brightness levels compared to their more expensive counterparts, they can still be used during daytime with some adjustments like positioning the projector in shaded areas or using a screen with high reflectivity.
3. Are there any limitations to consider when choosing a budget outdoor projector?
Budget outdoor projectors often have trade-offs such as shorter lamp life compared to more expensive models, limited zoom and lens shift capabilities, and potentially lower overall image quality. It's important to consider these limitations before making your purchase decision.
4. Can I connect my streaming devices or gaming consoles to a budget outdoor projector?
Yes! Most budget outdoor projectors come equipped with HDMI ports that allow you to easily connect your streaming devices or gaming consoles for an immersive viewing experience outdoors. Some models may also offer additional connectivity options like USB ports or wireless capabilities for added convenience.