Independence Day, or the Fourth of July as most call it, celebrates the foundation of the United States of America. It means barbeques, fireworks, and nationwide sales deals to most of us. The holiday weekend has arrived and Best Buy has already launched its massive Fourth of July sale.
We've gone through a lot of the offers and have compiled a list below for your convenience. Virtually everything is on sale, from TVs and PCs to home appliances and baby care, and this list features some of the best deals that feel like a steal at the moment.
Best Buy's 4th of July Sale Deals
Audio Equipment
Watching a movie or your favorite show with only your TV's built-in speakers is a downer, to say the least. Pairing the right speaker system with your viewing experience is paramount to fully enjoying a home theater experience. Best Buy's 4th of July sale offers a lot of speakers and soundbars at great prices and this is the perfect time to upgrade!
LG 5.1.2 Channel Soundbar with Subwoofer
This 520W LG soundbar has a 4.4-star customer rating on Best Buy and is a steal at 41% off.
LG 3.1.3 Channel Soundbar with Wireless Subwoofer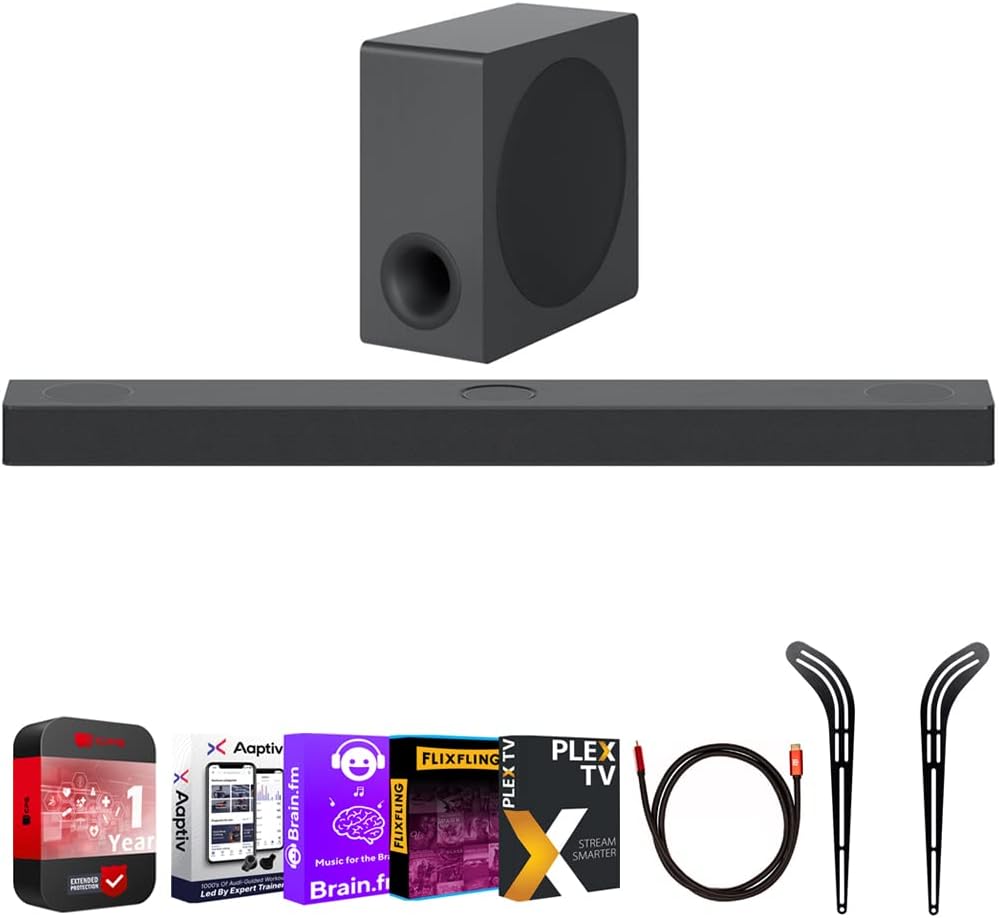 A level below the 5.1.2 system, this LG Soundbar & Subwoofer is another great option now priced at a 35% discount!
LG - 3.1 Channel Soundbar with Wireless Subwoofer
For those of you who don't need a 5.1.2 system, LG offers a 3.1 soundbar and subwoofer alternative at 42% off.
Sony - HTA3000 3.1 Channel Dolby Atmos Soundbar
Sometimes, a soundbar with no subwoofer is quite the upgrade. Sony has been in the business for a long time, and you can count on high quality when you purchase anything from Sony. This Sony HTA3000 3.1 channel soundbar is 28% off currently!
JBL 2.1 Channel Soundbar with Wireless Subwoofer
JBL is another long-time producer of high-quality speakers and audio equipment. At 42% off, this JBL 2.1 sound system is another steal and could be the starting point of your new home theater sound system.
SAMSUNG C Series 2.1 Channel Soundbar
This Samsung C Series 2.1-channel soundbar is 25% off, has a five-star rating on Best Buy, and will complete any TV-only home theater setup. Plus, it's really cheap!
Samsung - HW-B550 2.1 Channel Soundbar
The Samsung HW-B550 is a great little system that looks cool too. It's currently discounted by 35%.
Samsung Q-series 11.1.4 Channel Soundbar + Rear Speakers and Subwoofer
For those of you who would like to go all out on a sound system, this Samsung Q-series 11.1.4-channel system is among the best options. Its discount is lower at 21%, but as it costs quite a bit, it's quite a saver!
Home Theater Equipment
Sony - UBP-X700/M Streaming
This Blu-ray Sony streaming device supports 4K and almost every media format imaginable. It's 30% off currently.
LG Streaming Audio Wi-Fi Built-In Blu-ray Player
This LG Streamer was never priced high, but it's on sale now at a 20% discount!
Gaming Equipment
Some home theaters encompass gaming equipment as well. While gaming consoles will probably be put on sale during Best Buy's "Black Friday in July" event, there are a few items on sale for the 4th of July sale.
Seagate - 1TB Storage Expansion Card for Xbox Series X|S
If you own an XBOX Series S or X, now might be the right time to expand your console's storage. This Seagate 1TB Storage Expansion Card is 31% off currently.
Oculus Meta Quest 2 Advanced All-In-One Virtual Reality Headset
This Oculus Meta Quest 2 virtual reality headset is a great product with a high review rating. It's now offered at a 25% discount! Get it while you can!
Conclusion
There are great deals at even better discounts during the 4th of July weekend sale at Best Buy. You can find TVs and projectors, laptops and PCs, movies and streaming deals, tablets, smart home devices, and so much more right now! Head over to Best Buy's website and find what you need today!