Black Friday Sonos Deals - 20% + up to $100 more!
The whole range is 20% off and more with some bundles. Check it out on Crutchfield before they sell out!
Save on a Sonos Arc Home Theater Bundle. Every Sonos speaker provides rich, detailed sound on its own. But the real power of Sonos is when you link two or more speakers together, filling your home with an immersive, sonic experience.
Save $100 when you purchase a Sonos Arc/Sub/One SL Home Theater Bundle (Package price $1,946)
Save $80 when you purchase a Sonos Arc/Sub Home Theater Bundle (Package price $1,568)
Save $60 when you purchase a Sonos Arc 5.0 Home Theater Bundle (Package price $1,237)
Sonos Sub Deal
Wireless subwoofer for compatible Sonos speakers, with two force-canceling woofers for deep, rich bass with no cabinet buzz.
Sonos One SL Deal
Get the in the game with the cheapest Sonos speaker. This small wonder sounds great and is perfect for small to mid-size rooms.
Want to Get $180 off Sonos's Arc Soundbar?
Want to get $180 off Sono's Arc Soundbar? Now is just the perfect time to grab one for yourself!
The Sonos Arc Soundbar is currently on sale for $719.99, a 20% discount from its regular price of $899.99. It's just plain awesome!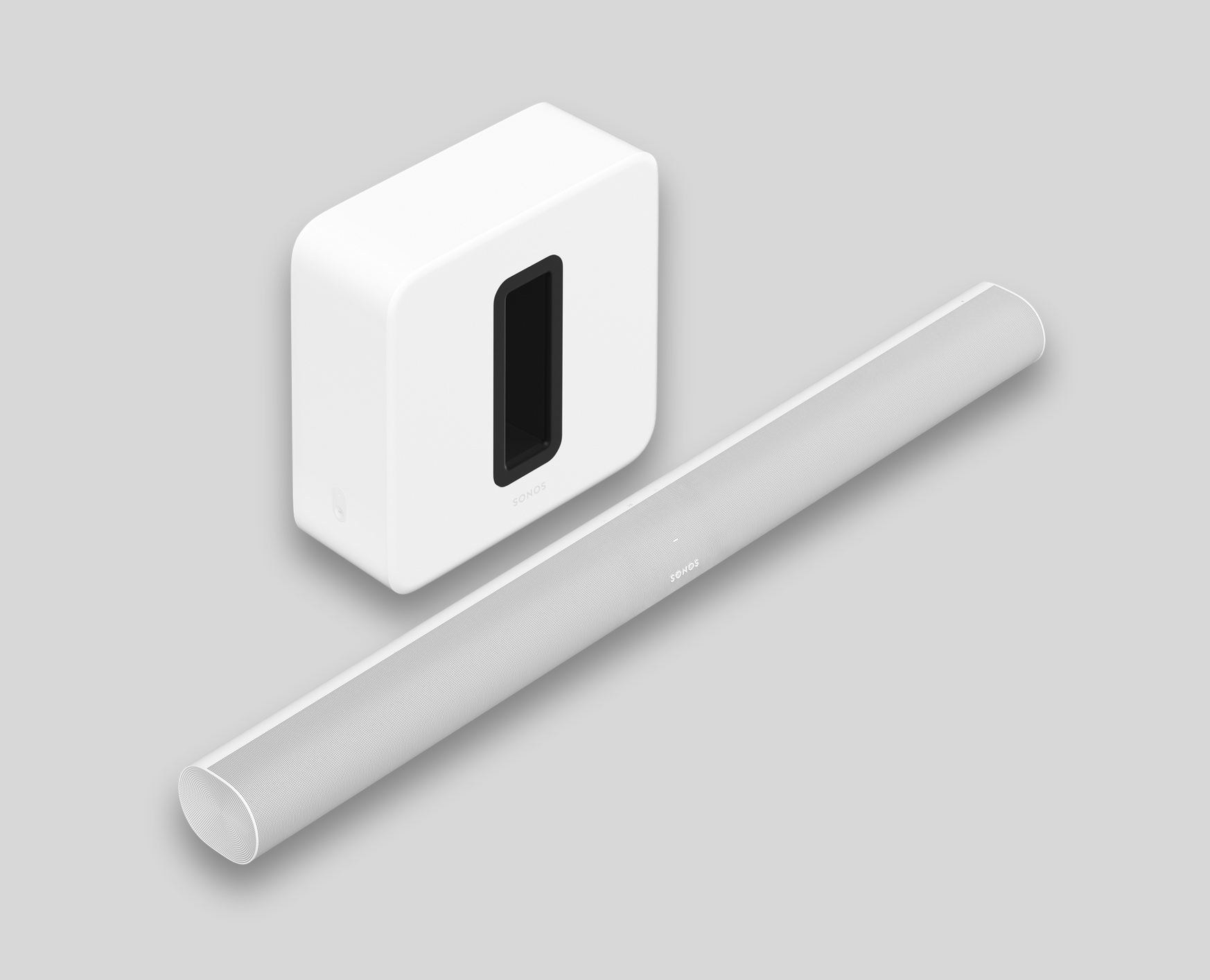 This soundbar is elegantly designed in black and white and is best suited for TV screens up to 49" and higher.
It sits pretty beneath your TV without pulling focus. Mind you, mounting this slim arc on the wall won't look out of place!
Immerse yourself in your music, videos, and games with Dolby Atmos 3D sound. This soundbar delivers a flawless cinematic experience in your living room.
When you get this beauty that combines elegant design with excellent sound, you're saving a whole $180!
Play music, set alarms, read the news, and get answers to your questions while keeping your hands off the Soundbar arc.
You should know that Amazon Alexa and Google Assistant are built-in. So, you can do things with just your voice!
This Soundbar arc is selling fast, and here's why!
While you're getting it for a lower price, you can get 4 months of free Amazon Music Unlimited if you're a new subscriber and up to 4 months of free Apple Music if you're either a new or old subscriber.
I can almost hear your brain saying, "I should get it right away."