Here's the thing about the SVS 3000 Micro, it's not the biggest, most badass subwoofer ever. Instead, it is the most badass small subwoofer you can buy for under $1000, which is fantastic! Now you can find a spot for a real sub in your living room.

The 3000 Micro is a technological tour de force from SVS, a company that not only knows how to build a great subwoofer but is also legendary for its exceptional customer service. What's so cool about the micro? It features a sealed dual-opposed 8" driver, force-canceling design. In this configuration, a pair of 8-inch subwoofer drivers get 800 W RMS (and over 2500 W peak) to create impressive, tight, accurate bass from an enclosure measuring only 10.9" x 11.7" x 10.7".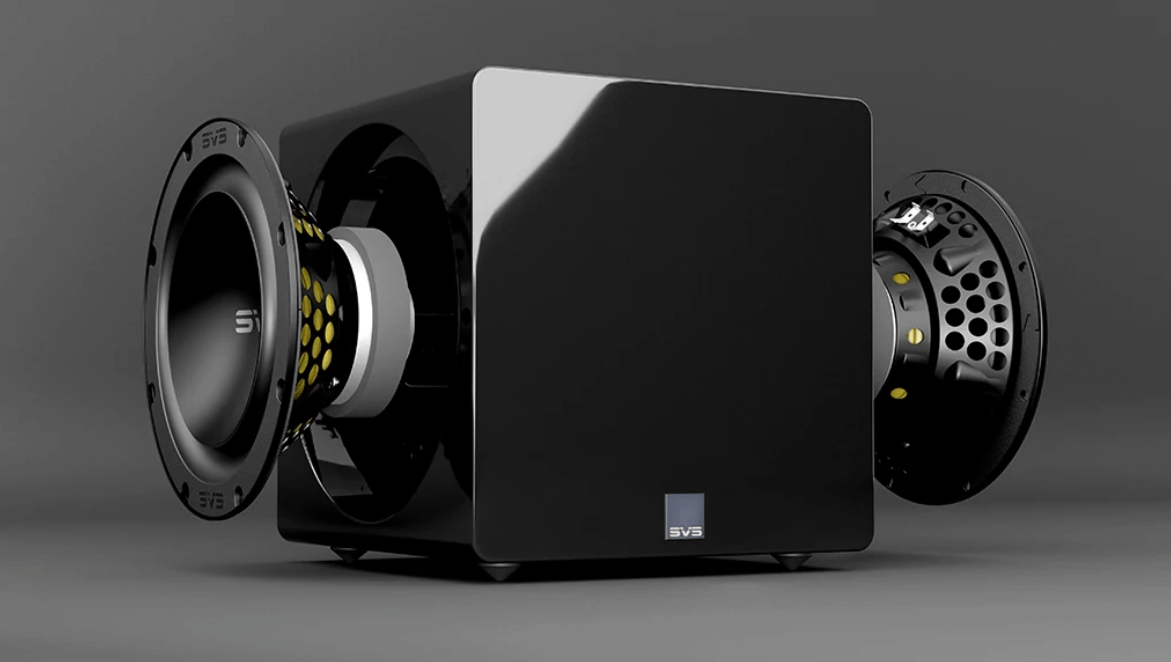 The result? A frequency response specification of 23 Hz to 240 Hz, +/-3 dB, from that compact cube, which only weighs 26.7 pounds and therefore is quite easy to reposition, so you can find an optimal location. Fit and finish are impeccable, with the mirrorlike piano gloss finish available in either black or white.
The best thing about the 3000 Micro's compact size and affordability is how easy it makes it to go with dual subs, which is an approach that has multiple benefits including more even bass response throughout the room. But the catch is that it can be difficult to find a space for two subwoofers, and the compact size of the 2000 micro helps a lot with that. A pair of SVS 3000 Micro represents an interesting alternative to a single larger and more expensive subwoofer.