On the hunt for the best home theater seating? You're in the right place.
Whether you have a dedicated screening room or watch movies in your living room, you likely want maximum comfort and flexibility with your seating setup.
The tricky thing is that every theater space is unique - finding the right combination of sofas and single-seat lounges for your home can be time-consuming. Home theater seats should be comfortable enough for long movies, but not so comfortable that you doze off.
Every year more new features are added, and new vegan/faux leather options provide great feeling and durable alternatives to genuine leather.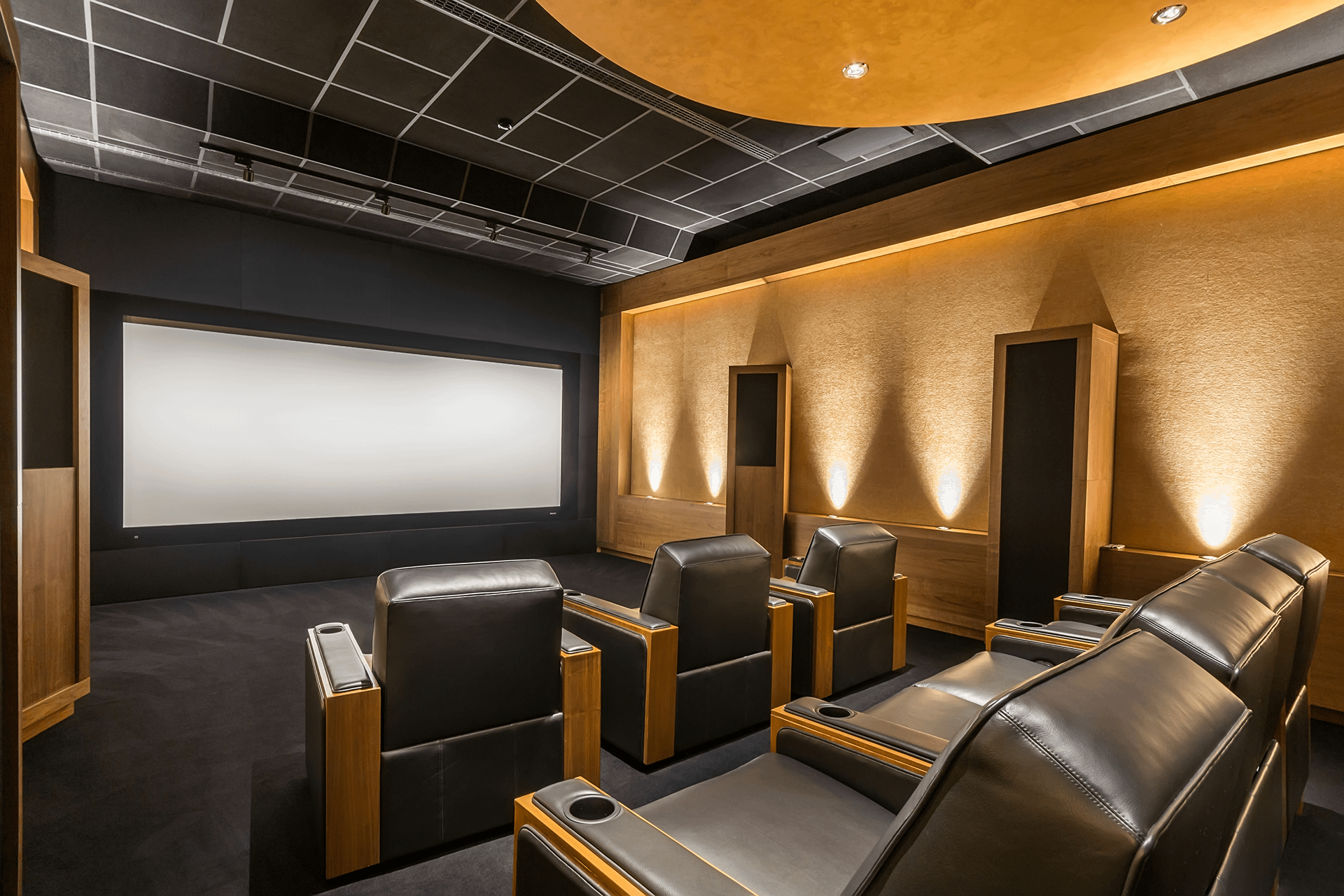 Seating is a major element in dedicated home theaters
---

When it comes to home theater furniture, there are a few things to keep in mind:
First and foremost, comfort is key. You want to be able to relax and enjoy your movie-watching experience, so make sure you choose furniture that you find comfortable.
Sofas, chairs and home theater recliners should be designed and comfortable for watching- not soft and cushy comfortable as extended viewing requires more support.
Secondly, you'll want to think about ease of use. You don't want to have to struggle to reach the snacks or remote control, so look for furniture that has storage and holders with easy access.
Finally, take aesthetics into account. After all, your home theater is an extension of your personal style. Choose furniture that fits your taste and completes the look of your home theater.
With added features like motorized headrests, cupholders, vibration, and lighting, you will have to decide which of these features will add the most to your viewing experience. With these factors in mind, you're sure to find the perfect home theater furniture for you.
Ready to pick some home theater seating? Luckily, we've done the grunt work for you. Whether you're looking for home theater sofas, single-seat lounges, budget alternatives, or something premium, this list of the best home theater seating options has something for you.
Before picking out a seating option, you may want to get familiar with the basics of home theater systems. Otherwise, let's jump in...
What Are The Best Home Theater Seats? Find Out Below