Everyone knows that 2021 is a year like no other. Even Black Friday is different this year, with shipping bottlenecks that have stock levels in flux, and brands trying harder than ever to be first: First to get your attention, first to offer tempting "Early Black Friday" sales, in the hopes of being the first to have your budget spent on them. In this retail environment, it's "quick and the dead!"

Because people are shopping from home more than ever, and have grown savvy in how to find the best deals, early sales are now some of the most aggressive ever seen. Now, the entirety of November is in essence Black Friday! And in many cases, such as with Samsung's premium TVs, the lowest prices are active now, and waiting for November 26—the actual Black Friday—could even backfire if what you waited to buy is no longer available!

In this roundup we're looking at some stuff that's not explicitly AV, but is home entertainment-adjacent. Take for example the Samsung Jet 70 Pet Cordless Stick Vacuum. It's ideal if you have a home theater, media room, or family entertainment room and want a quick and easy way to clean up the popcorn when the family fun is over.
Official Early Black Friday Prices
Not every sale is an official early Black Friday sale, but if you're shopping for 8K TV you are in luck because Samsung is discounting its Neo QLED QN800A and QN900A by up to 39%, depending on the model. Neo QLED uses a mini-LED backlight array to enhance contrast beyond what you see in the past with full-array local dimming (aka FALD).

At the entry-level to 8K, there is the QN800A in 65-inch screen size for $2499.99 (29% savings). That would make quite an impressive PC monitor! And the maximum discount can be found on the largest, highest-performance TV currently on sale as an early Black Friday special, the 85" QN900A. You can pick This TV up for a rather remarkably low price, given its size and capabilities: $5499.99. That may be the best deal in high-end TVs at the moment.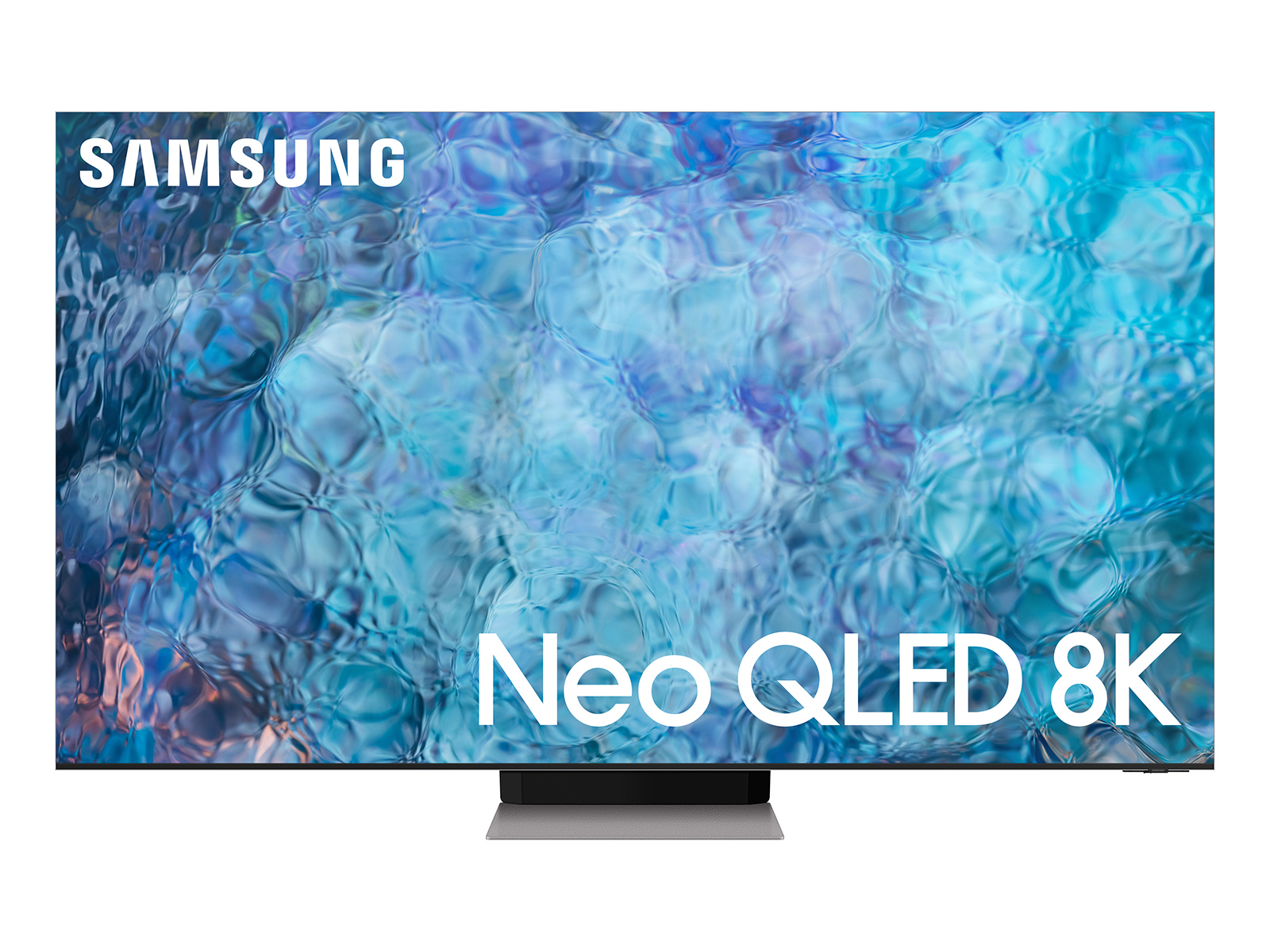 But Wait There's More!

Like they used to say on TV, or do they still say it if you watch TV late at night? Wait... there is more. Like cool phones and amazing refrigerators and super-handy vacuum cleaners. 'tis the season, right?

Just consider the awesome Samsung 4-door Refridgerator, which qualifies as an AV device since it has a full-color touchscreen display and is able to stream music as well as plan your day and even see inside the fridge without opening the door. Yes, great for a kitchen but how cool would it be to have one of those in a basement recreation room? It's a very smart fridge.

You can get deals on the Galaxy Z Fold3. The folding phone is the clear solution to the issue of how to get a bigger screen without making phones physically larger. And because it is OLED technology that makes folding phones possible, the screen's picture quality is quite amazing.

Beyond that, there are deals on Samsung 4K Laser UST projection, Atmos soundbars, and of course QLED TVs. Check out these gift suggestions below, treat your family to the latest tech from one of our favorite electronics brands.
Samsung Early Black Friday Deals