If you've been dreaming of creating a cinematic experience within the comfort of your home, Crutchfield has got you covered! The renowned electronics retailer is currently offering an irresistible sale on a selection of home theater receivers.
Now is the perfect time to upgrade your entertainment setup and immerse yourself in breathtaking audio and video quality. Here are the five premium theater receivers on sale that caught our eye.
Discounted Price: $3,500.00
Original Price: $4,400.00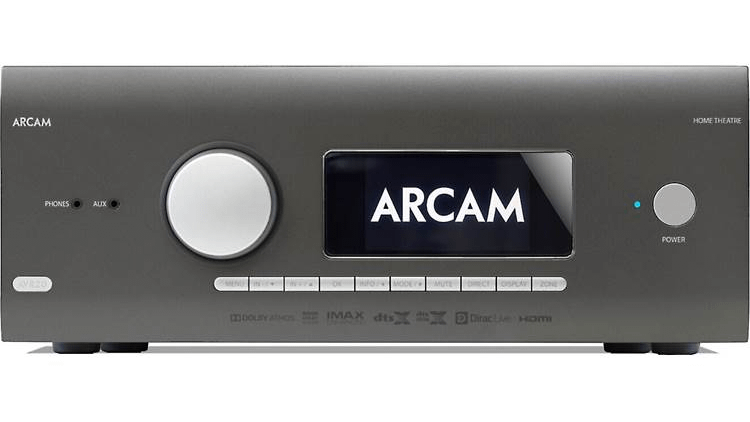 Arcam, a powerhouse in the A/V industry, presents the AVR20, a home theater receiver that delivers phenomenal sound quality and great features. Boasting support for Dolby Atmos and DTS:X formats, the AVR20 can immerse you in a 3D audio experience like never before. Sound effects will surround you from every corner of your room, creating an authentic theater-like atmosphere.
With a robust 110 watts per channel driving up to seven speakers, this receiver delivers ample power for most setups. Plus, the generous preamp outputs allow for easy expansion to an 11.2-channel system with optional external power amps. Thanks to the Dirac Live room correction, you'll enjoy precise acoustic measurements, resulting in clear, smooth, and ultra-detailed sound.
Discounted Price: $799.00
Original Price: $1,099.00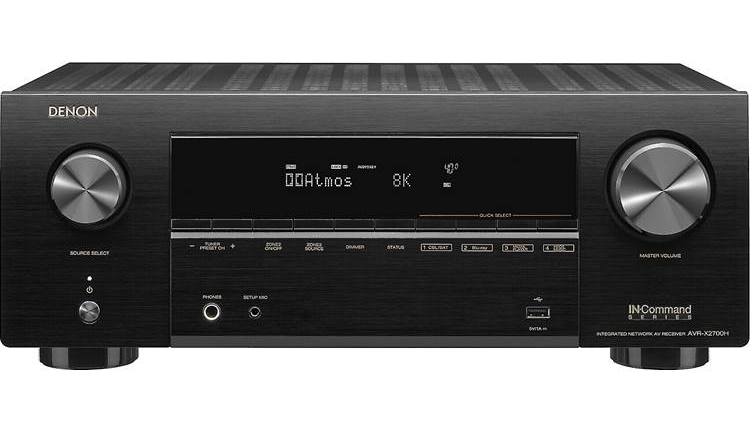 Denon's AVR-X2700H is a versatile seven-channel receiver that excels in both music and movie systems. With outputs for seven speakers, it supports a 5.1.2 Dolby Atmos or DTS:X system, while the extra two channels can be used for music in another zone.
This receiver is a music lover's dream, offering various streaming options like Wi-Fi, Bluetooth, Apple AirPlay 2, and even a built-in phono input for vinyl enthusiasts.
Furthermore, with HEOS Built-in technology, you can access your music library, internet radio, and popular streaming services. The integration with Amazon Alexa and Google Assistant-enabled devices adds convenient voice control options to enhance your user experience.
Discounted Price: $1,999.00
Original Price: $2,999.00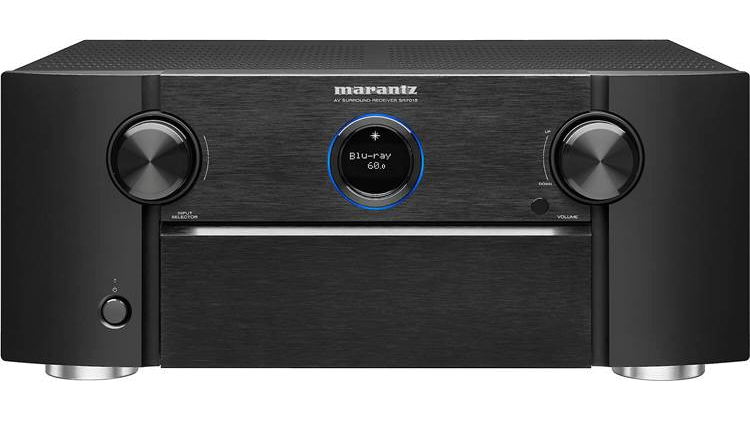 The Marantz SR7015 brings power and immersion together in one impressive package. With outputs for 11 speakers, this receiver can power up to nine simultaneously, creating a captivating 5.2.4 or 7.2.2 Dolby Atmos or DTS:X system. The advanced video processing supports 8K/60Hz and 4K/120Hz video content, making it perfect for the latest gaming consoles and high-quality sources.
Streaming music is a breeze, thanks to Wi-Fi, Bluetooth, Apple AirPlay 2, and the built-in phono input for your turntable. The Audyssey MultEQ XT32 room correction ensures your sound is precisely tailored to your room, providing a theater-like audio experience every time.
Discounted Price: $899.00
Original Price: $1,299.00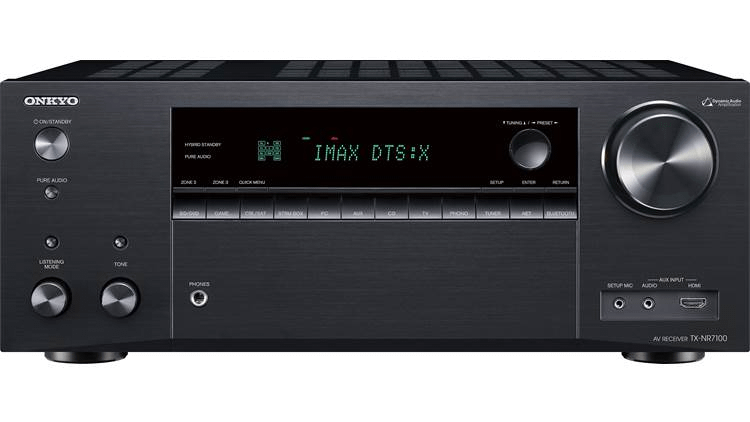 The Onkyo TX-NR7100 packs a punch with its high-impact performance and exceptional value. Equipped with six rear-panel HDMI inputs supporting crisp 4K/120 video content and nine channels of built-in amplification, this receiver is perfect for a 5.1.4-channel Dolby Atmos system. Enjoy Bluetooth and Apple AirPlay 2 streaming, as well as Sonos integration, for seamless music playback.
The Dirac Live audio calibration further enhances your listening experience, fine-tuning the output to match your room's unique acoustic properties. With the TX-NR7100, you'll get premium features without breaking the bank.
Discounted Price: $899.00
Original Price: $1,199.00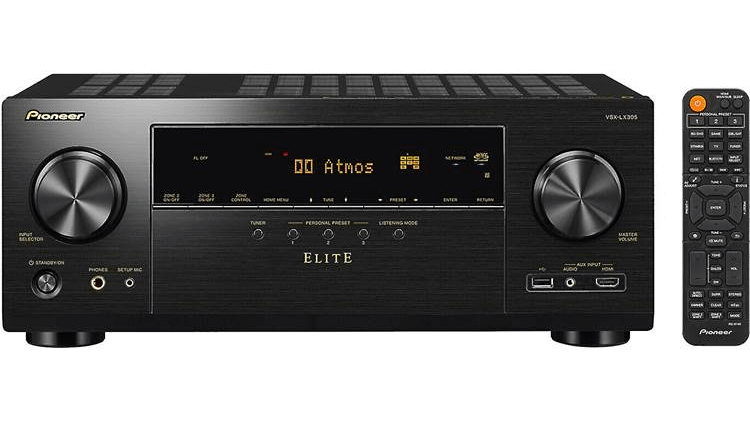 Pioneer Elite VSX-LX305 is a top-tier receiver designed for audiophiles seeking elite performance. With nine channels of robust power, it supports 7.1.2 or 5.1.4 speaker configurations for cinematic overhead effects with Dolby Atmos and DTS:X. The industry-leading Dirac Live room correction ensures pristine surround sound that's tailored to your room.
Advanced HDMI connections with 8K and 4K/120 Hz support, coupled with features like Auto Low Latency Mode and Variable Refresh Rate, make it ideal for gamers and video enthusiasts alike. Stream music via Bluetooth, Wi-Fi, or Apple AirPlay 2, and enjoy multi-room audio with Sonos integration.