When exploring the listening rooms at AXPONA, occasionally you encounter a massive, six-figure system that makes you pause and question why you're not a multimillionaire with an endless supply of cash. But if you do your research, you can also find plenty of very accessible, elegant, high-performance gear that puts great sonics easily within reach.
One example is the Cambridge Audio MXN10 network player, which would be ideal for a second system in a home office—or for anyone making their initial entry into the world of high-resolution streaming. This lovely little box also would be perfect for someone who wants to add streaming capability to an existing, older system.
At 8.5 inches wide, this streamer is easy to place on nearly any type of table or shelf. (An alternative model, the AXN10 network player, is the same component under the hood, with the only difference being a larger chassis. At approximately 17 inches wide, the AXN10 is aesthetically appealing for customers who want to put it on a rack alongside other, similarly sized equipment.)
Vast Streaming Frontier
"The MXN10 quite simply is the complete distillation of our streaming platform, down to its simplest possible form," said Bob Scranton, head of U.S. sales for Cambridge Audio, emphasizing that several of the company's products use the same platform. "So, the things that have been sacrificed here are feature-oriented, not capability-oriented. The MXN10 gives you direct access to Qobuz, TIDAL and Spotify Connect."
The unit is very easy to use, and it can be controlled via the StreamMagic app on a phone. With the app, you can use presets, browse albums and curate playlists. If you prefer a more "hands-on" approach, the four buttons on the front of the MXN10 allow you to program it for direct access to your favorite playlists and internet radio stations.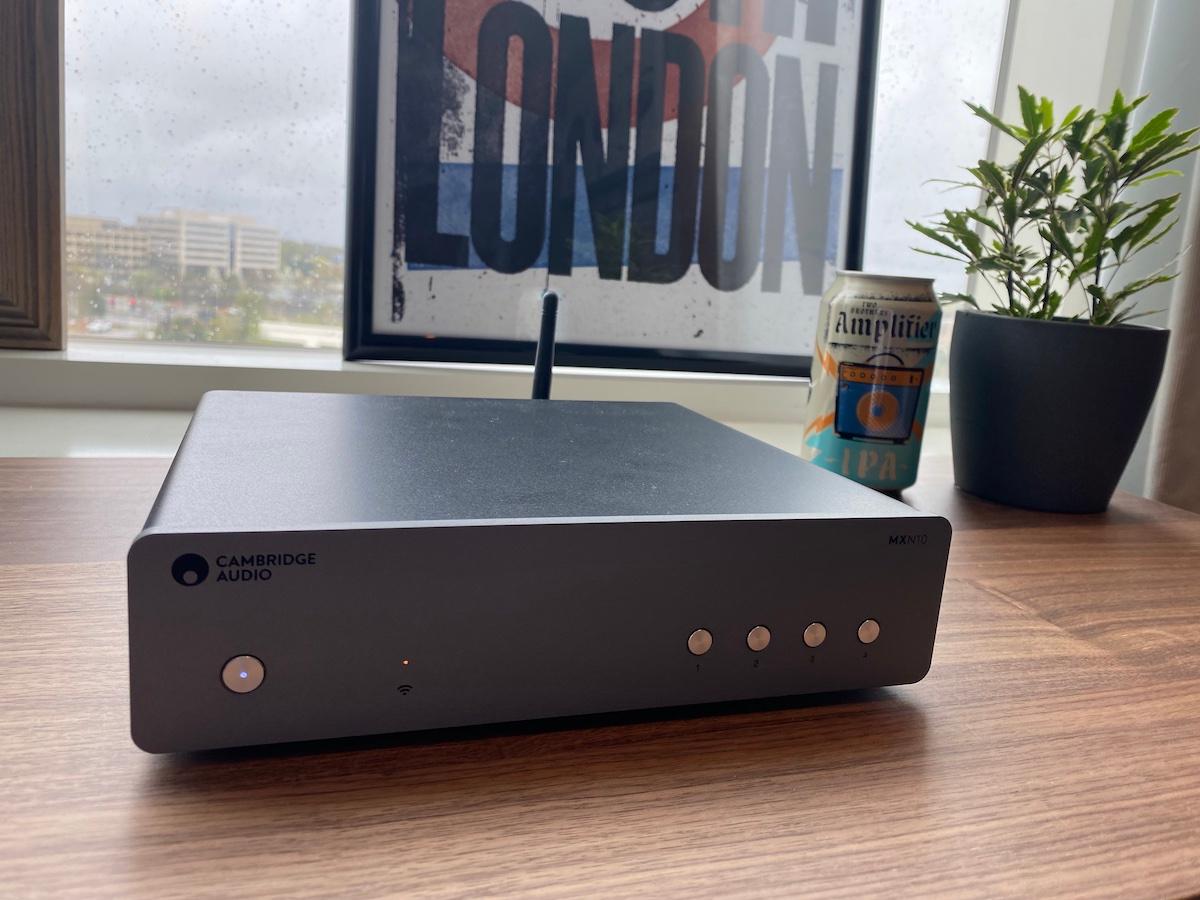 Worldwide Radio, Plus Roon
Inside, the MXN10 has an ESS SABRE ES9033Q DAC for high-res streaming, and it's capable of delivering music with up to 32-bit/768KHz PCM or DSD512 resolution. Plus, it is a Roon Ready device—which has become an increasingly important feature as more and more consumers now crave the encyclopedic information that Roon offers.
"The MXN10 comes with a really excellent internet radio, too," Scranton said. "We realize that a lot of audiophiles kind of sneer at internet radio because the resolution is perhaps not that high, but it is all the music in the world—for free. [It's like] getting all of the albums ever made in a low-res format for free. That's pretty much what's happening whenever you buy any streamer."
Ins & Outs
In terms of connectivity, the MXN10 offers USB playback, Bluetooth 5.0, Apple Airplay 2 and Chromecast built-in. The outputs include analog RCA phono, digital coaxial and optical connections.
The analog and digital outputs work simultaneously, so your hi-fi setup can be a source for a multiroom system. Adding to its flexibility is the fact that the MXN10 also can play high-res files from USB and NAS drives.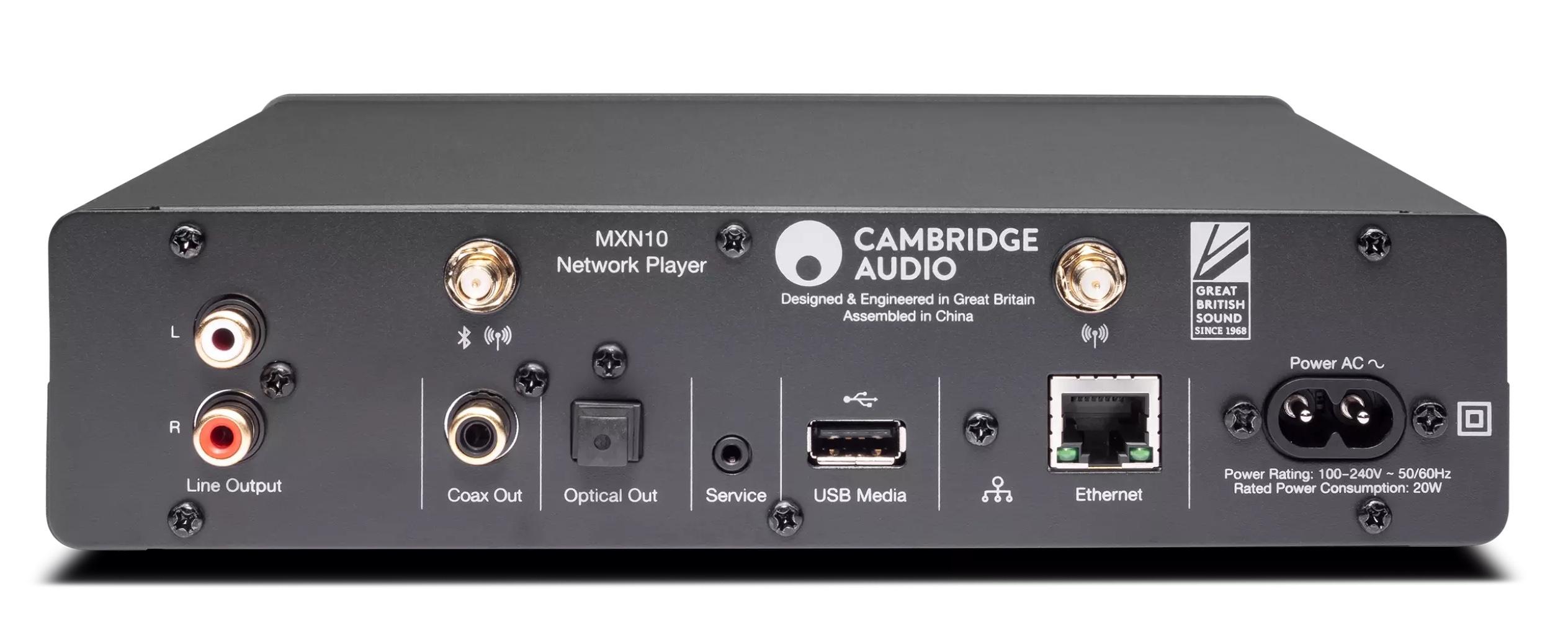 Pricing & Availability
The MXN10 is available from authorized Cambridge Audio retailers, including Crutchfield, for $499. The AXN10, which has the same features but a larger chassis, is $599.
With a straightforward, no-frills aesthetic, an intuitive app and a reasonable price, the MXN10 is definitely worth a listen if you're seeking high-res sonics and the diverse playlists of internet radio—all without putting a big dent in your bank account.