Streaming music through a wireless speaker need not be an act of compromise. Wireless speaker systems bring the near-infinite variety of streaming music to anywhere you like in your home. The new McIntosh RS150 and RS250 wireless loudspeakers accomplish this task with the great design, impeccable build quality, and impressive high fidelity sound of Mcintosh.


Not to be confused with cordless speakers, these devices use WiFi to wirelessly stream music, but they plug into the wall for power.

The RS150 is an update to the McIntosh RS100 and it doubles the available power to 90 watts. The RS250 is a formidable self-contained stereo unit that's packed with power: 650 watts total, driving dual 4' x6' woofers, four (2X per side) 2" midranges, and dual ¾" tweeters. In order to maintain a sleek form factor, the dual woofers are down-firing, while the midranges and tweeters are front-firing.

As you would expect from a connected, streaming speaker system, there's broad support for services including Spotify Connect, TIDAL Connect, Apple AirPlay 2, Bluetooth, Chromecast, and Roon.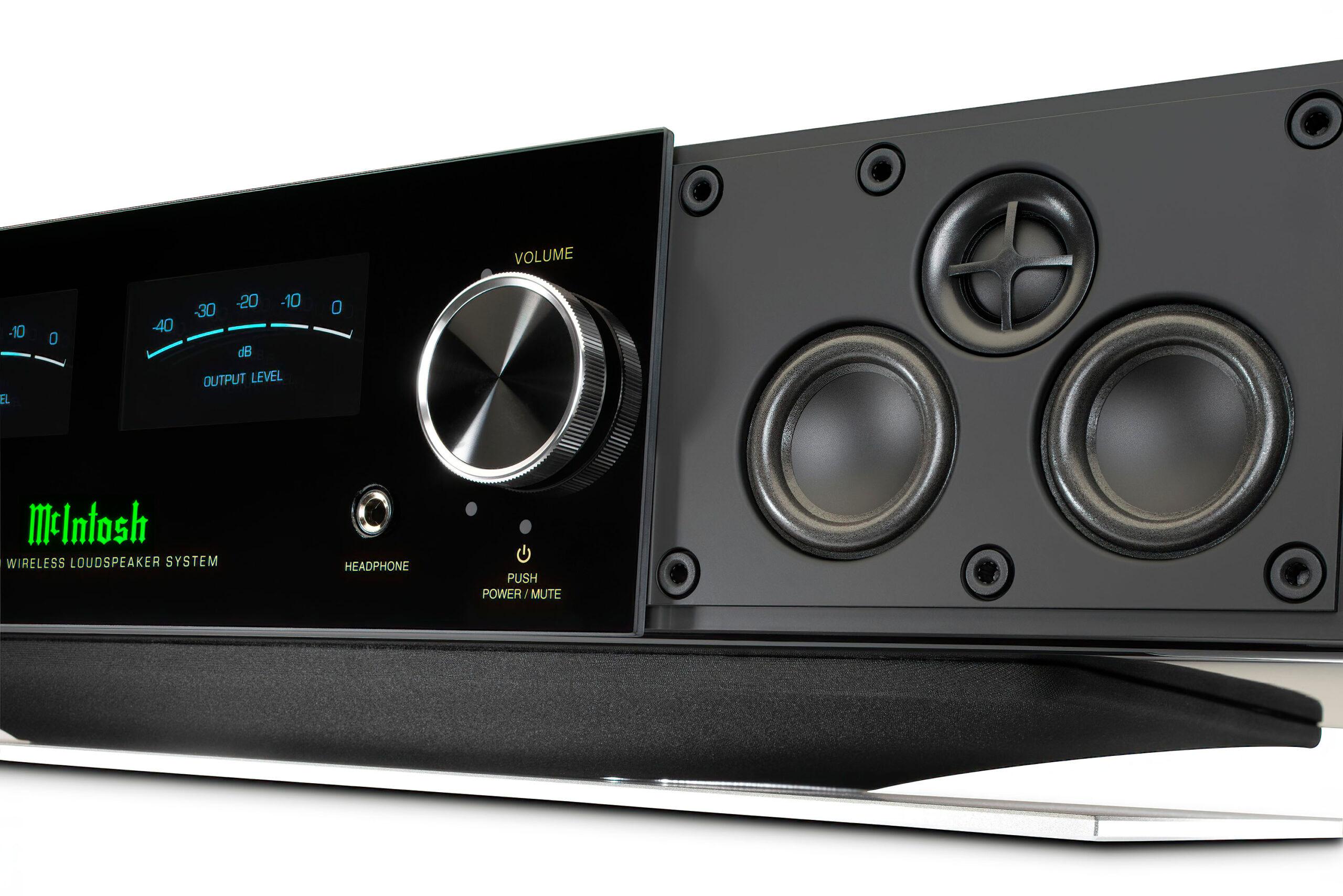 Pricing & Availability
Orders for the RS150 and RS250 can now be placed through authorized McIntosh dealers, with US and Canadian shipments beginning in December and global shipping following shortly after.
Suggested retail price (VAT, shipping and any customs duties related to current standards of individual countries are excluded):
RS150: $1,200 USD
RS250: $3,000 USD

The RS150 Wireless Loudspeaker
Serves as an entry-level experience of McIntosh's legendary sound and performance standards
Built in a moderate size that can fit in almost any home listening setting
Updated version of the RS100, replacing the unit withdouble the power output (90 Watts)
Directly connects to popular streaming apps that use compatible casting technologies
Woofer features 5-1/4" diameter driver, 30 Watts of power and a larger, reengineered encloser resulting in higher output with lower distortion and deeper bass extension
Easily removable speaker grille if user prefers to expose the woofer and tweeter
Bass control has also been added to fine-tune the low-end performance based on unique room characteristics and listening preferences
The design evokes the iconic McIntosh aesthetic, with a glass front panel on the lower section of the speaker

The RS250 Wireless Loudspeaker System
Includes virtually everything needed to enjoy music streaming from any device
Features turntable connectivity via the dedicated phono input
Ability to connect to television for better audio performance when watching favorite shows, movies, or sports, the system further includes an audio-only HDMI Audio Return Channel (ARC) input that connects to ARC compatible TV's
Offers 650 Watts of total power delivered to (2) 4" x 6" woofers, (4) 2" midranges, and (2) 3/4" tweeters
The midranges and tweeters are front firing, while the woofers are down firing with the sound emanating from under the main chassis just above the base plate
The woofer enclosure has been reengineered to reduce distortion with improved bass control to fine tune the low-end performance