Dell has introduced a range of new Ultrasharp monitors to its UltraSharp series, promising enhanced features for office and remote work setups. This latest expansion of the UltraSharp lineup encompasses four new models, all of which come with a noteworthy 120Hz refresh rate.
These monitors combine the traditional strength of Dell's color-accurate screens for work with features that make them suitable for a broader range of applications, including gaming.
Traditionally, high refresh rates like 120Hz have been associated with gaming monitors. Dell's decision to incorporate this feature in its UltraSharp series signifies a shift towards improved visual comfort, reducing eye strain for users who spend extended periods in front of their screens. In addition to the faster refresh rates, these monitors are engineered to emit significantly less harmful blue light compared to previous models.
Moreover, the new UltraSharp monitors include built-in ambient light sensors that analyze the room's lighting conditions and automatically adjust screen brightness and color tone. This dynamic feature aims to enhance user comfort by ensuring optimal visual settings regardless of the ambient lighting.
The 27-inch models in this lineup, the Dell UltraSharp 27 Monitor (U2724D) and the Dell UltraSharp 27 Thunderbolt Hub Monitor (U2724DE), offer 1440p resolutions and boast 16:9 LCD screens that cover 98 percent of the DCI-P3 color spectrum. The Thunderbolt Hub Monitor, in particular, features a Thunderbolt 4 port, enabling users to connect and charge compatible laptops with up to 90W of power.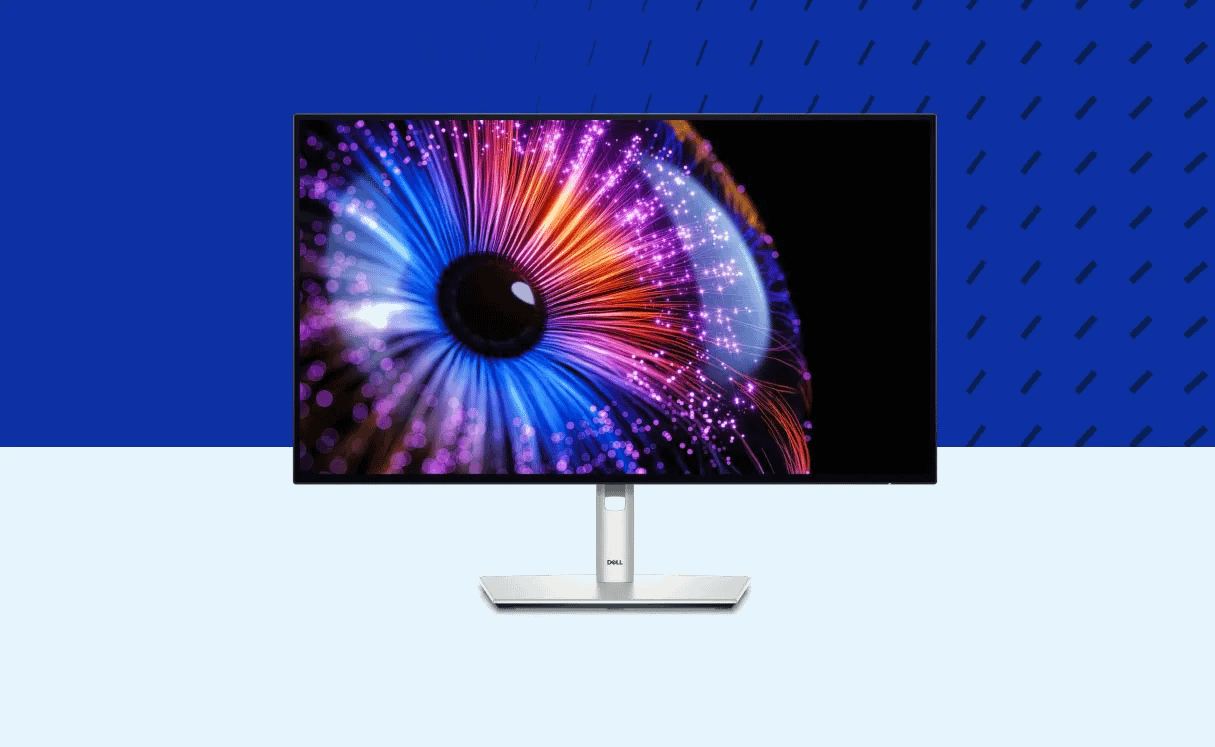 Both monitors come equipped with an array of USB-C and USB-A ports for connectivity, along with DisplayPort 1.4 and an HDMI 2.1 port with VRR (Variable Refresh Rate) support.
The 24-inch models, the Dell UltraSharp 24 Monitor (U2424H) and the Dell UltraSharp 24 USB-C Hub Monitor (U2424HE), are 1080p monitors with IPS LCD displays and 16:9 aspect ratios. The USB-C Hub Monitor stands out by offering a USB-C port that can carry video and data and provide up to 90W of power delivery.
In addition to the 120Hz UltraSharp monitors, Dell has introduced a trio of video conferencing monitors that aim to cater to the needs of the modern remote workforce. These monitors feature an expanded forehead bezel, which houses dual speakers, microphones, and 2K webcams. The 24- and 27-inch models offer 1080p and 1440p resolutions, respectively, while the larger 34-inch model features an ultrawide 21:9 aspect ratio and a 1440p resolution.
Dell's new monitors are set to hit the market over the coming weeks, with prices starting at $379.99 for the 24-inch model and going up to $949.99 for the video conferencing ultrawide. Here is a complete list of prices and release dates for the new UltraSharp monitors:
Dell UltraSharp 24 Monitor (U2424H) available November 9th starting at $379.99
Dell UltraSharp 24 USB-C Hub Monitor (U2424HE) available November 9th starting at $459.99
Dell UltraSharp 27 Monitor (U2724D) available November 9th starting at $479.99
Dell UltraSharp 27 Thunderbolt Hub Monitor (U2724DE) available November 9th starting at $649.99
Dell 24 Video Conferencing Monitor (P2424HEB) available November 30th starting at $509.99
Dell 27 Video Conferencing Monitor (P2724DEB) available December 7th starting at $699.99
Dell 34 Curved Video Conferencing Monitor (P3424WEB) available now starting at $949.99