Disney, the media conglomerate that is edging closer to becoming the sole owner of Hulu, is gearing up for a major development in its streaming services. CEO Bob Iger has officially announced that a beta test of a combined Disney+ and Hulu app will be launched next month. This exciting development will provide subscribers of both Disney+ and Hulu with a single, combined experience.
Disney is still in the process of finalizing its acquisition of Comcast's 33% stake in Hulu, a deal that is set to cost the company at least $8.61 billion. The final price tag could be significantly higher, contingent on a market valuation assessment by the respective bankers of both parties.
The beta version of the Disney Plus and Hulu app is set to debut in December for subscribers who have chosen the two-service bundle. This early release will allow users to set up parental controls and familiarize themselves with the merged interface before the official launch, expected to occur in spring 2024, likely in late March.
Iger anticipates that combining Hulu's content with Disney+ will lead to increased user engagement, greater advertising opportunities, reduced customer-acquisition costs, and a decrease in subscriber churn.
"We remain on track to roll out a more unified one-app experience domestically, making extensive general entertainment content available to bundle subscribers via Disney Plus," Disney CEO Bob Iger said during the company's earnings call on Wednesday. "We expect that Hulu and Disney Plus will result in increased engagement, greater advertising opportunities, lower churn, and reduce customer acquisition costs."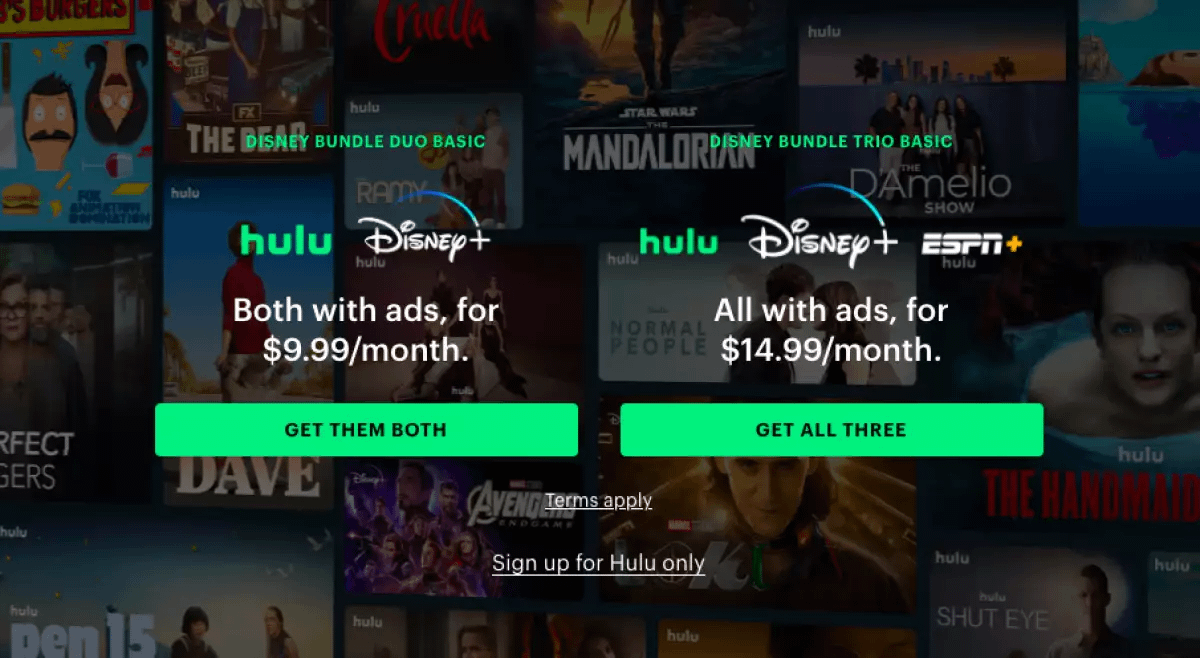 The concept of a unified Disney Plus and Hulu app was introduced earlier in the year when Iger disclosed Disney's intention to provide a "one-app experience" in the U.S. for subscribers of both streaming services. This announcement aligns with Disney's ongoing strategy to offer a bundled package of Disney+ and Hulu, priced at $9.99 per month with ads and $19.99 per month without ads. However, until now, subscribers have had to use separate apps for each service.
The integration of a combined Disney Plus and Hulu app could also pave the way for Disney to expand the Hulu brand globally. Currently, Hulu is only available in the United States, with licensing agreements in place for the Japanese market. The prevailing belief on Wall Street is that Disney has avoided a global launch of Hulu to prevent increasing its value, which could result in higher costs to buy out Comcast's stake. Despite this speculation, Disney has not officially announced plans to take Hulu global.
For the most recent fiscal quarter, Disney+ reached 150.2 million subscribers globally, with 112.6 million core Disney+ subscribers (excluding Disney+ Hotstar). While Disney's streaming business reported a loss of $387 million in the fourth quarter, there was a significant year-over-year improvement of 74% compared to the $1.4 billion loss in the same period in 2022. Iger has expressed confidence that Disney's streaming business is on track to reach profitability by the fourth quarter of fiscal 2024.
To sum it up, Disney is set to introduce an integrated Disney Plus and Hulu app in December, initially as a beta test for bundle subscribers, followed by an official launch in spring 2024.