Looking to enhance your audio experience with deep, heart-pounding bass? Amazon's early Black Friday subwoofer deals bring an incredible opportunity to enhance your home theater or stereo system without breaking the bank. With discounts of up to 58%, it's the perfect time to add depth and richness to your sound with high-quality subwoofers. Here are eight exceptional subwoofer deals you don't want to miss.
Subwoofer Deals Quick Overview
Original Price: $599.00
Discounted Price: $524.00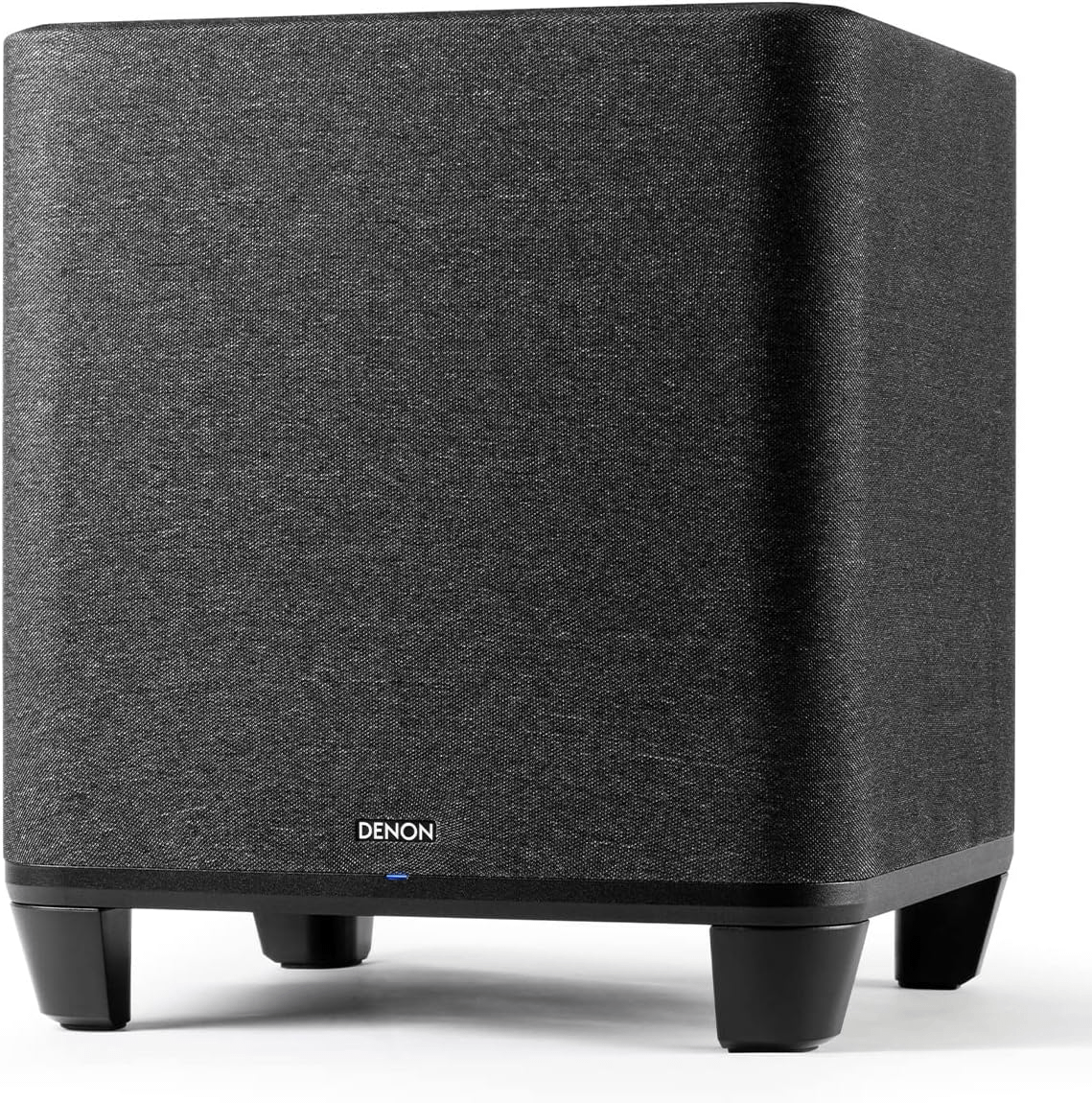 The Denon Home Subwoofer is all about simplicity and impact. With easy Wi-Fi connectivity to Denon Home soundbars and speakers, this subwoofer adds a powerful punch to your audio setup. Just plug it in, connect, and experience the difference.
Despite its compact size, the Denon Home Subwoofer delivers deep, resonant bass that elevates your listening and viewing experience. Whether you're watching movies or listening to music, you'll appreciate the added dimension it brings.
You can easily create a true 5.1 surround sound setup with HEOS Built-in, enhancing your home theater experience. Plus, it supports USB thumb drives, allowing you to access and play your favorite music content effortlessly.
Original Price: $659.00
Discounted Price: $299.00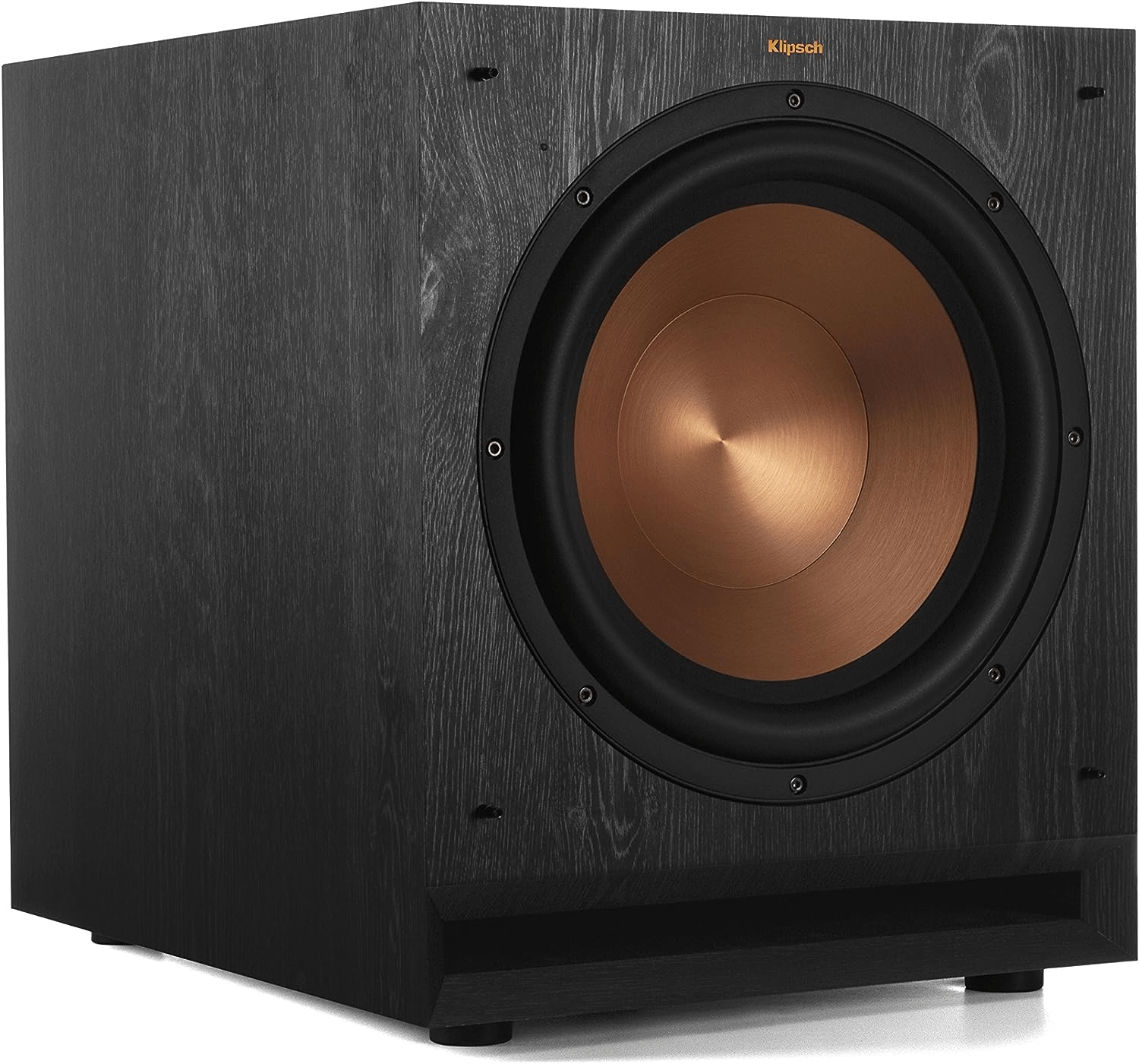 The Klipsch SPL-100 is a beast of a subwoofer that packs a punch. Featuring a 10" spun copper Cerametallic woofer and a high-efficiency Class-D amplifier, it offers best-in-class low-frequency output. The bass reflex design via an exclusive front-firing internal-flare port ensures a room-filling, rich audio experience.
This subwoofer delivers 200W RMS power with a peak of 450W, ensuring that you'll feel the bass with every beat. Its premium scratch-resistant finish, shock-absorbing rubber feet, and steel grille posts give it a premium look and feel. The Klipsch SPL-100 measures 16.5" x 14" x 17.3", making it a compact powerhouse.
Original Price: $269.99
Discounted Price: $199.99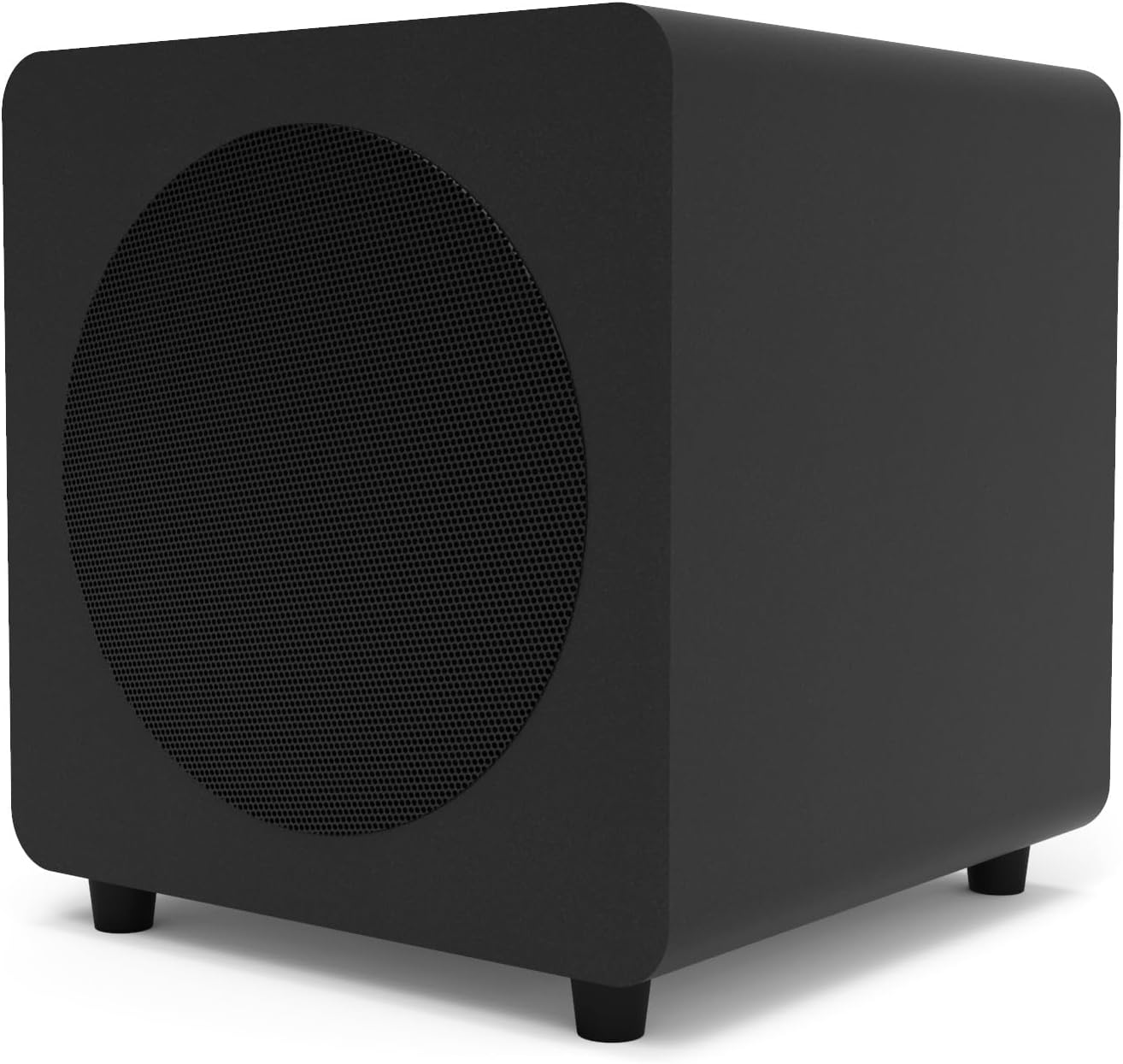 For those looking for subwoofer deals with a sealed enclosure, the Kanto SUB8VMB is the perfect choice. This sealed design reacts quickly to audio changes, producing accurate bass with minimal distortion. The sub8's compact design, at approximately 11 inches in each direction, ensures it fits easily under desks or in smaller apartments without dominating the space.
Durable materials and build quality guarantee years of worry-free use, and the adjustable high-pass filter and phase switch allow for easy integration into your audio system, regardless of the speakers you use. With 300W of peak power, the sub8 ensures that your favorite songs and soundtracks are perfectly balanced.
Original Price: $549.00
Discounted Price: $380.61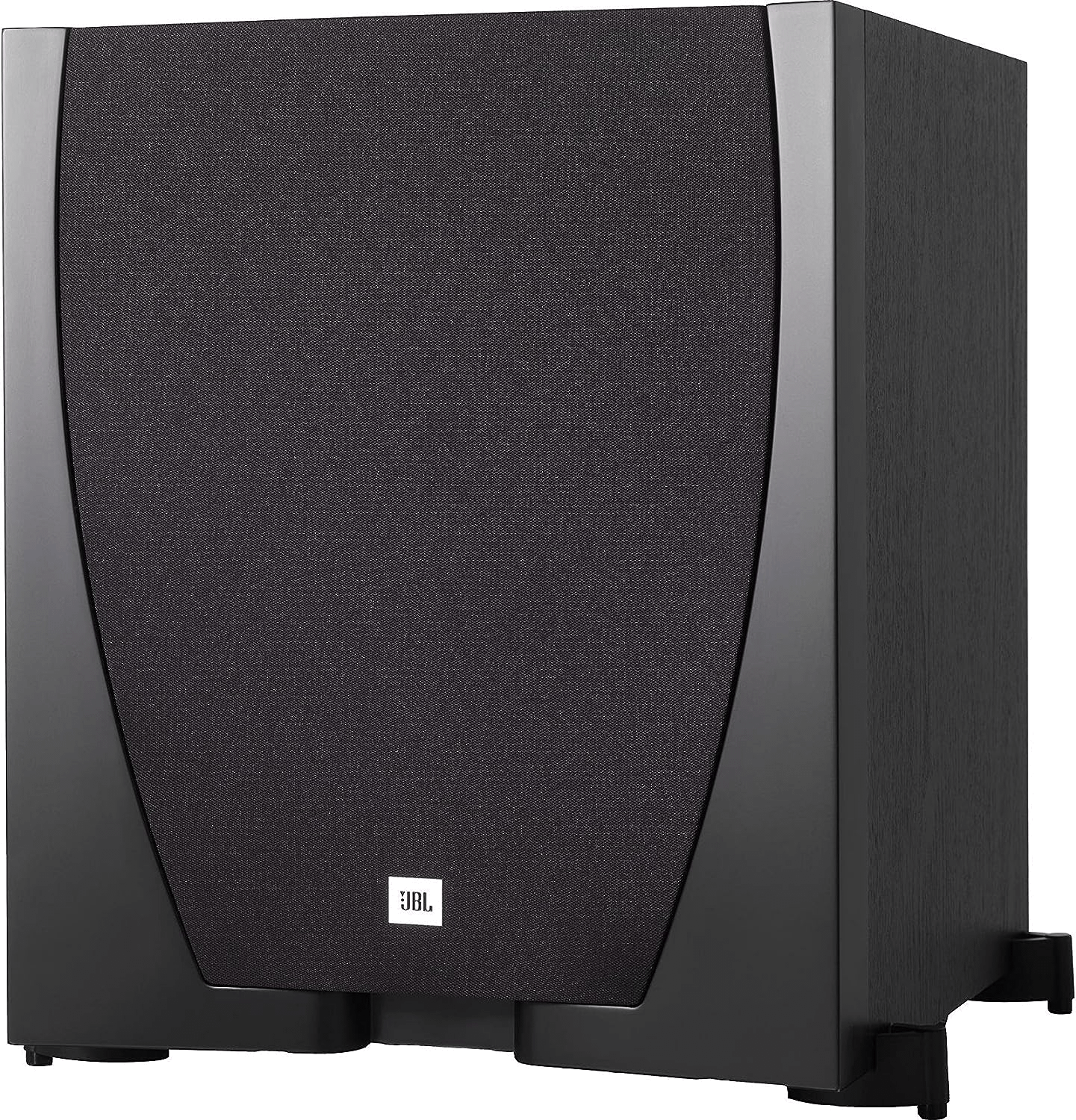 JBL is known for its exceptional audio equipment, and the Sub 550P is no exception. With a 10-inch cellulose-fiber cone, a powerful 300-watt amplifier, and a JBL computer-optimized bass-reflex port, this subwoofer delivers deep, distortion-free bass. The premium components used in its construction ensure high-quality sound.
The adjustable crossover frequency allows you to fine-tune the subwoofer's performance, and it's designed to look good in any setting, matching the style of other speakers in the JBL ES line.
Original Price: $279.00
Discounted Price: $149.00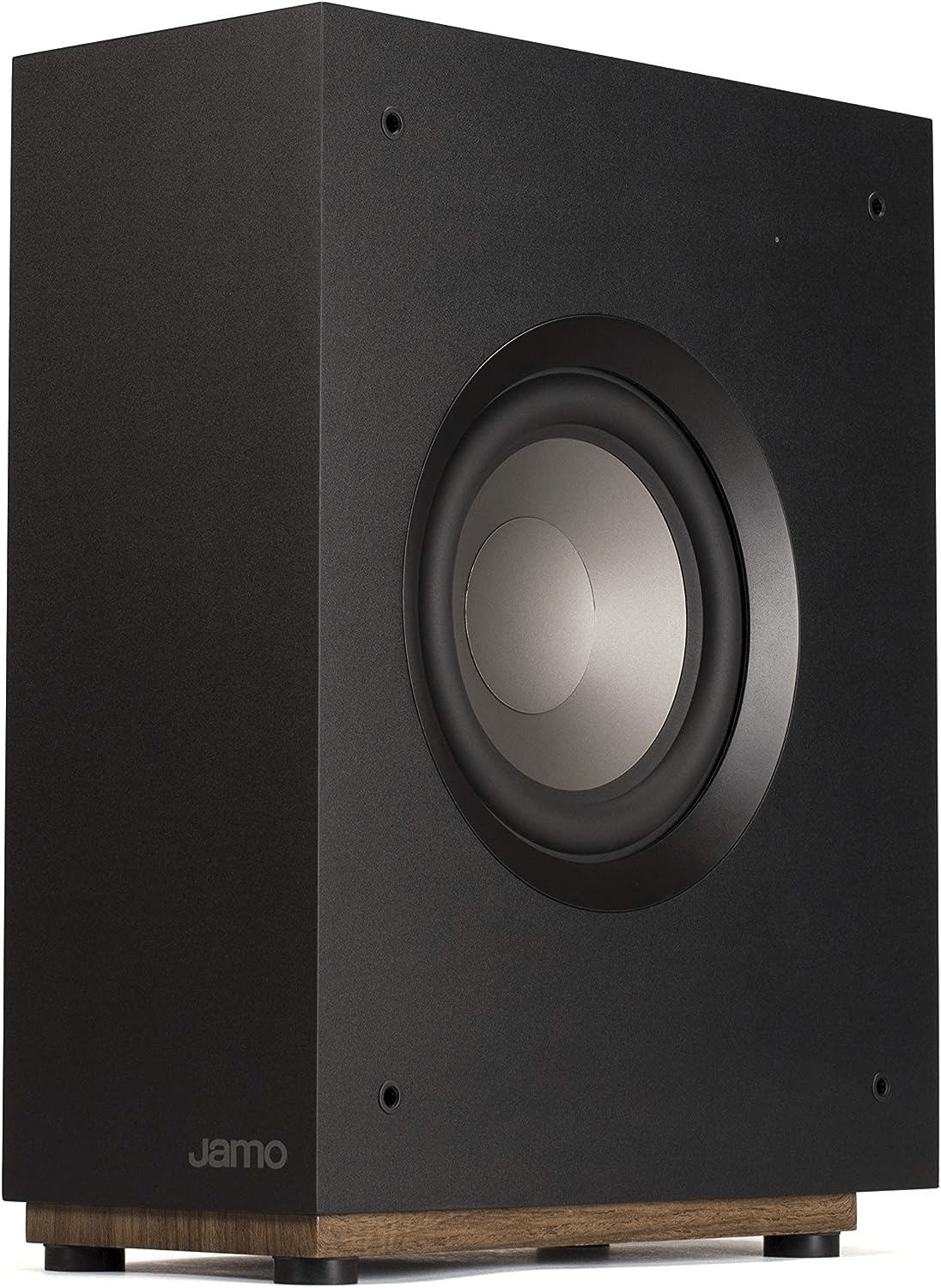 Are you dealing with limited floor space in your home? The Jamo Studio Series S 808 is the solution you have been looking for in these subwoofer deals. This compact subwoofer offers powerful bass in a slim, stylish package.
With a built-in 50-watt RMS amplifier, an 8" side-firing polyfiber woofer, and a 100-watt bottom-mounted class D amplifier, the S 808 ensures controlled, accurate bass that enhances your movie soundtracks and music. Its ultra-slim cabinet design is perfect for smaller rooms and blends seamlessly with your decor.
With an LFE (Low-Frequency Effects) input, connecting the S 808 to your home theater receiver is a breeze. Plus, the built-in volume, crossover, and phase controls allow you to fine-tune the bass to your preference.
Original Price: $399.99
Discounted Price: $298.00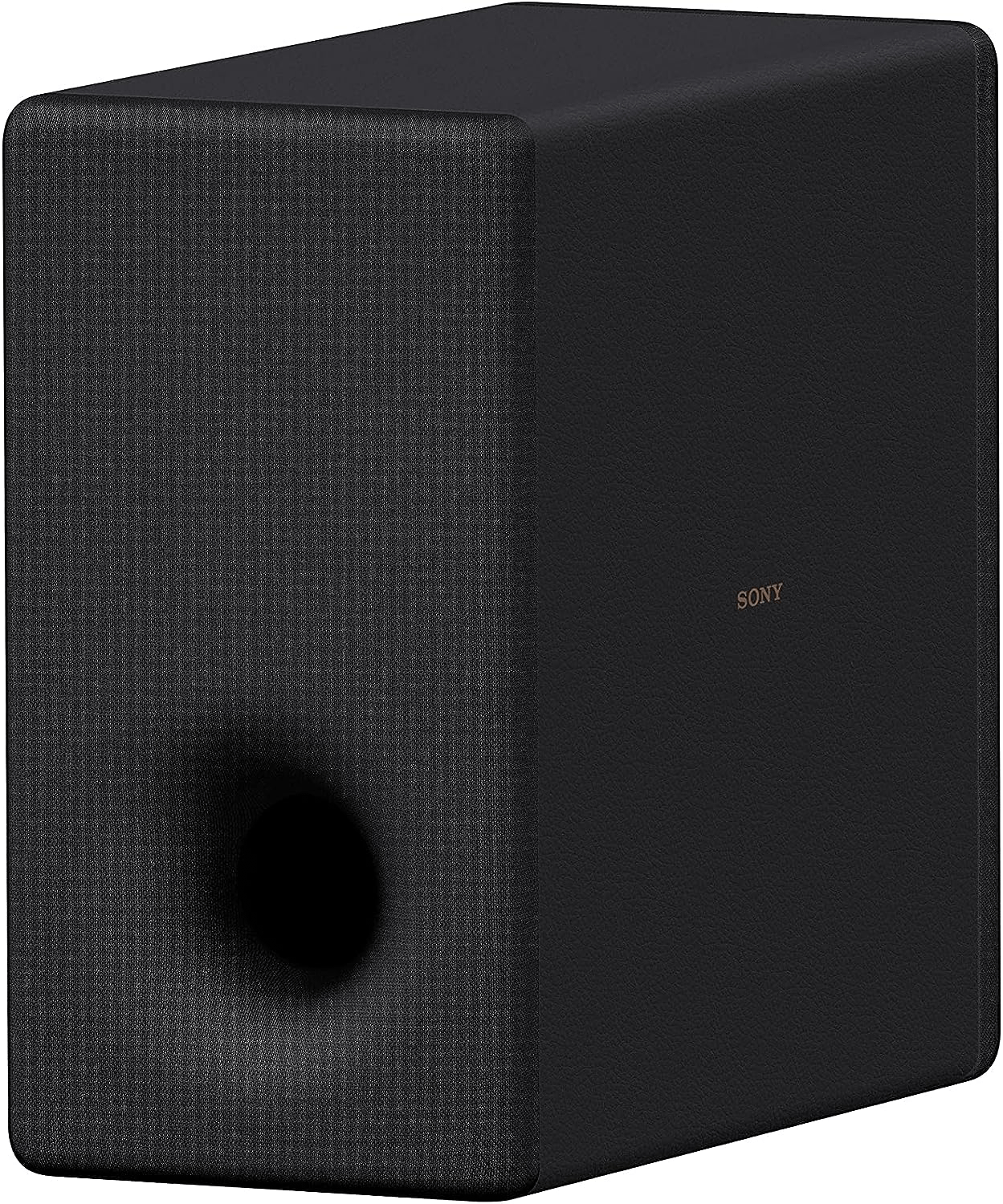 Sony delivers dramatic sound with the SA-SW3 subwoofer, designed for use with various Sony soundbars and AV receivers. This 200W powerhouse boasts a 160mm driver, delivering rich, powerful bass with deep, clear notes and minimal distortion. The magnetic circuit and Omnidirectional Block Design further enhance the audio experience.
Setup is a breeze, and you can enjoy a quick and direct wireless connection with compatible Sony soundbars and receivers. The Bass Reflex speaker unit ensures deep, impactful bass. This subwoofer is the perfect addition to take your home theater experience to the next level.
Original Price: $849.00
Discounted Price: $399.00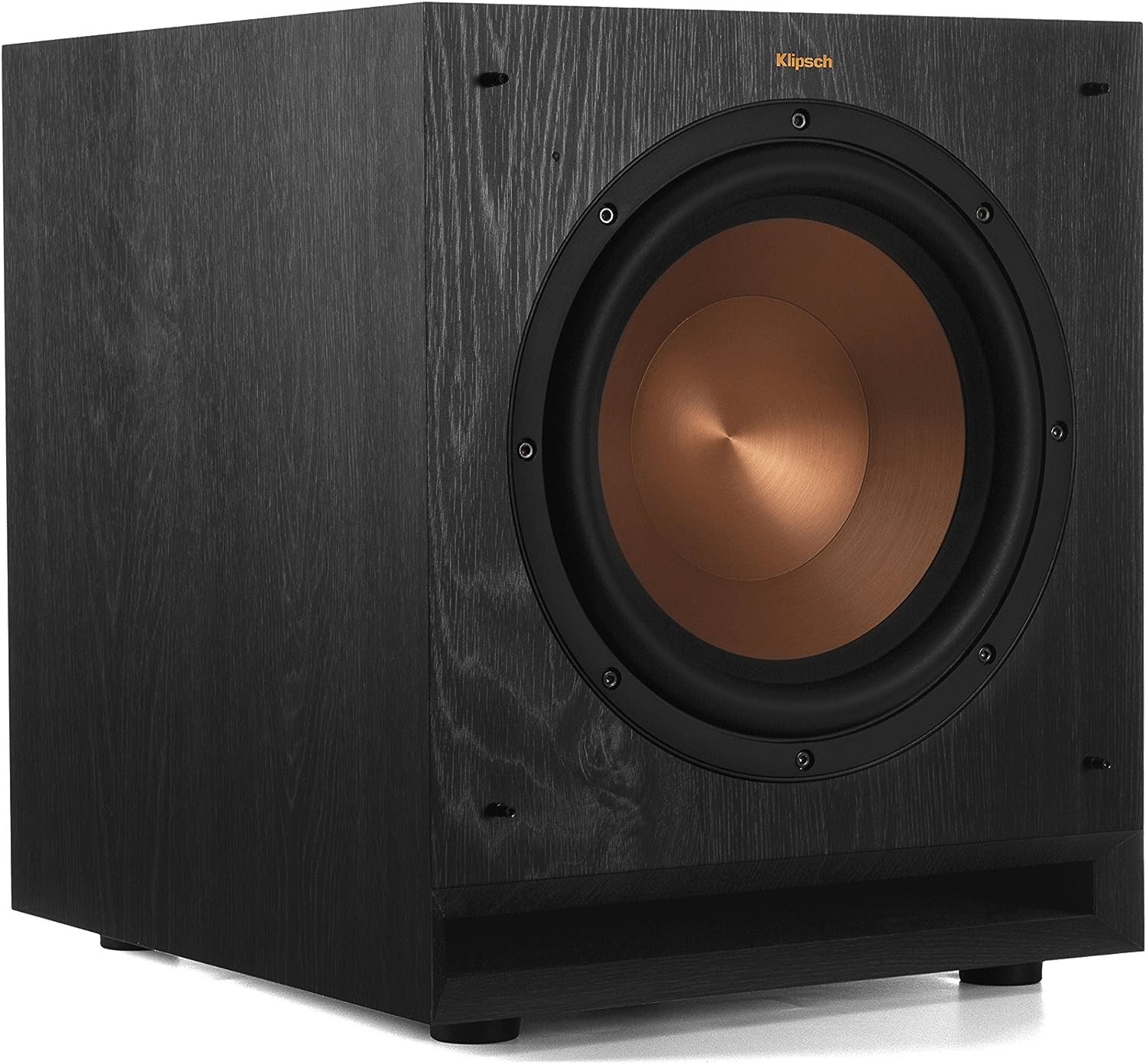 If you're in the market for a subwoofer that can shake the walls and deliver impactful bass for your home theater system, the Klipsch SPL-120 is a fantastic choice. This 12" subwoofer is powered by a 300-watt RMS amplifier, offering incredible depth and realism to your movies and music.
Line-level and LFE inputs make connecting the SPL-120 a breeze, and the back-panel controls allow you to fine-tune the bass to your liking. The subwoofer's premium finish and shock-absorbing rubber feet add a touch of sophistication to your audio setup. With 12" Spun Copper Cerametallic Woofers and a Bass-Reflex design, this subwoofer is a powerful addition to your entertainment space.
Original Price: $849.00
Discounted Price: $699.00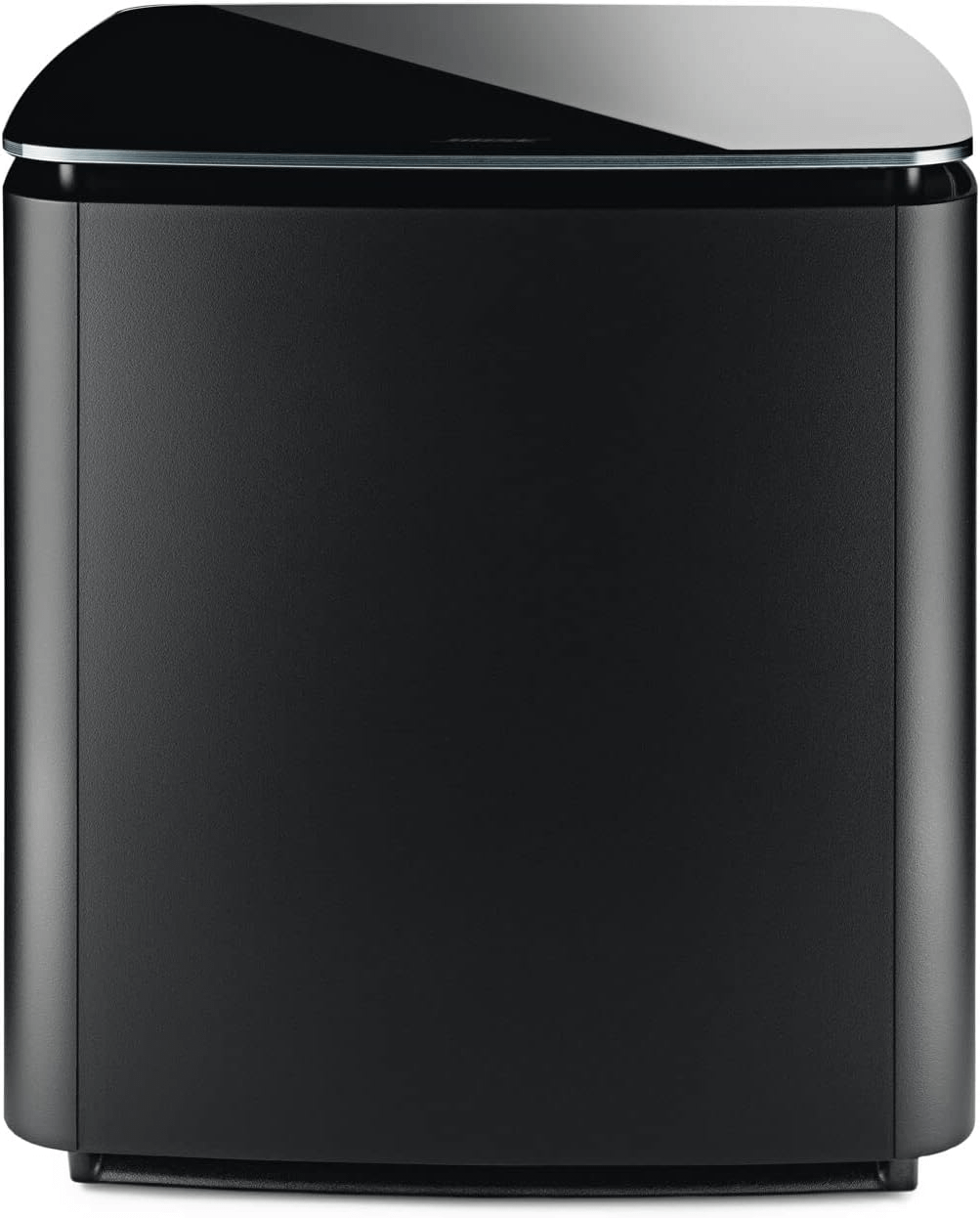 For those who crave a wireless and compact subwoofer that's compatible with the Bose Soundbar 700, the Bose Bass Module 700 is the answer. With a powerful driver and generously sized port, it delivers a dynamic range of rich, low notes, making your audio come to life. The QuietPort technology virtually eliminates distortion, so you can rock the house without sacrificing clarity.
Pair the Bose Bass Module 700 with the Bose Soundbar 700 for a combination of thunderous bass and true surround sound. It's also compatible with the Bose Soundbar 500 and SoundTouch 300 soundbar, offering flexibility and elegance in your home theater setup.
Don't Miss Out on These Amazing Subwoofer Deals!
Now is the perfect time to invest in premium sound quality without stretching your budget. Whether you're a cinephile or a music enthusiast, these early Black Friday subwoofer deals offer a variety of features to suit different preferences and room sizes. Don't miss out on these amazing deals on Amazon for an audio experience that will truly elevate your home entertainment.
Take advantage of these discounts and upgrade your sound system today!