4K TVs are one of the most popular screens available on the market for good reason. Its modern design and state-of-the-art features make it a perfect choice for any home entertainment setup. Plus, with these amazing deals, it's a great opportunity to upgrade your viewing experience without breaking the bank. Check out our selection of end-of-the-year deals and maximize your savings on smart TVs today.
One of the best deals we've found is on one of the most reliable brands in the market, Samsung. For a limited time only, there is a discounted price for the Samsung 55" Class Q70A QLED 4K UHD Smart TV. This television is great for your living room, family room, and any other room in your home you would like! Enjoy quality visuals for $300 less than its suggested retail price of $797.99! Its original price was $1,097.99 so this is an awesome deal you don't want to miss!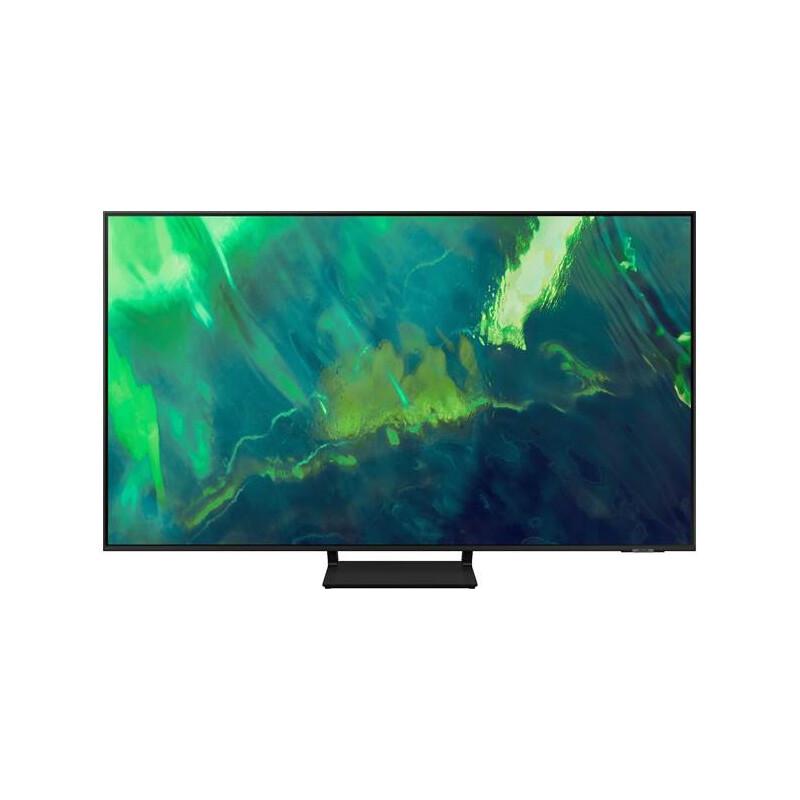 Introducing the Samsung 55" Class Q70A QLED 4K UHD Smart TV. This top-of-the-line model offers a sharp, immersive picture with vivid colors and detail, making it perfect for watching movies or gaming. The QLED display takes advantage of Samsung's quantum dot technology, which helps to improve image quality over traditional LED displays. And with HDR compatibility, you'll be able to experience even more realistic colors and contrast in high dynamic range content. This smart TV also comes packed with features that make it easy to use. With the intuitive Samsung OneRemote control, you'll be able to easily navigate all your favorite streaming content and live TV channels. You can also use the built-in Bixby voice assistant to control your TV with just your voice. Plus, this TV's sleek design will look great in any room in your home. You need to catch this deal before it's gone!
These are some other incredible discounts you have to see for yourself!
LG's 75" NanoCell™ 75 Series Smart 4K UHD TV with HDR is a nicely sized TV that provides viewers with vivid imagery. This television uses modern technology that will elevate any home theater. Built within it is an AI processor that auto-corrects its already pristine picture, and upgrades the visuals of anything playing on the screen. The NanoCell 75 series offers a vast range of over a billion shades of color, along with useful smart features like voice control and more. Watch a variety of TV shows and movies from different streaming services like Amazon Prime Video, Netflix, Disney+, and others. Gamers can also take advantage of this top-notch screen for their gameplay. Right now, there is a $150 discount on this high-quality smart TV. Its price was chopped down from $1,146.99 to $996.99, so don't wait and get it now!
Sony's 65" Class Bravia X90K Series LED 4K UHD Smart Google TV is a great investment when choosing a television. Its built-in features and quality craftsmanship takes this TV's value to the next level. Within the TV are a full-array backlight, impressive processors, and intense graphics. The XR Contrast Booster 10 and XR Triluminos Pro technology will provide you with a viewing experience that you have never seen before. Currently, there is a sale on this television that you you don't want to pass you by. The TV was cut down from $1,498.00 to $998.00 for $500 in savings! What a deal!
When putting together your home entertainment center, you need to have all of the right equipment to get you set up for a quality experience. A major part of any home theater is the screen you use to watch your movies and shows. Check out this article written by our experts on selecting a smart TV that will suit your needs!