With the new LS11000 ($3999) Epson sets its sights on the DIY home theater crowd. It's for projector shoppers seeking a high-performance yet affordable projector, one that is a solid choice for movie lovers while standing out at its price point as one of the best projection options available to gamers wanting a truly big-screen experience, with all the immersion that offers. It is a 2500-lumen, laser-light-source 4K projector based on a refined pixel-shifting process Epson calls Precision Shift Glass Plate tech.

WIth 2500 ANSI lumens at its disposal and Epson's reputation for meeting its brightness specs, you can expect this projector to deliver a bright and vibrant image, even in rooms with some ambient light when paired with an appropriate ALR (ambient light rejecting) screen.

The reason gamers are going to love this projector is its support for 4K HDR at up to 120 Hz along with input lag Epson says is below 20 milliseconds. With this projector, you can push your next-generation gaming console to its limits, and you need an extremely powerful PC to take full advantage of 4K/120 Hz. This is achieved with HDMI 2.1 support featuring full 48 Gbps bandwidth. This also includes eARC support, for lossless immersive sound.

The Laser Array Light Source is rated at 2500 ANSI lumens and offers a 20,000 hour rated lifespan. This works in conjunction with Epson's in-house developed, three-chip LCD projection tech to put a clean, detailed image on the screen, with 16-step fine-tuning available for HDR.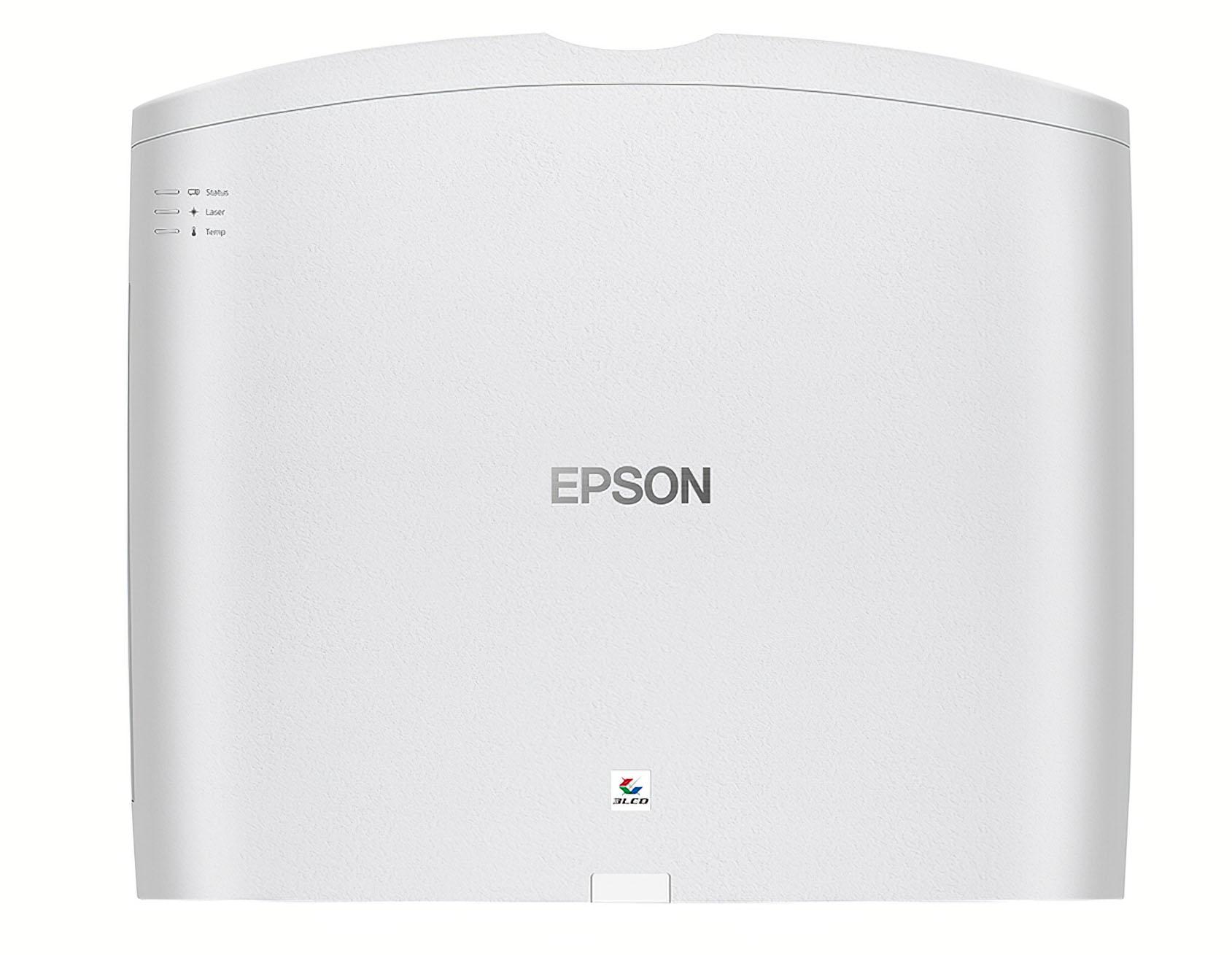 Thanks to its ability to modulate the laser output, the LS12000 can achieve a dynamic contrast ratio of 1,200,000:1 (native contrast will be lower). It has Epson's Cinema Lens with motorized focus plus generous horizontal plus vertical lens shift (+/- 96 percent horizontally and up to +/- 47 percent vertically) along with ten lens memory slots for different settings—features you typically only find on much pricier projectors.

Real-Time Scene Adaptive Correction constantly keeps an eye on the image and dynamically applies enhancements to ensure color and contrast are optimal in the final projected image.

This Home Cinema model comes with Epson's 2-year limited warranty that includes a 2-day full unit replacement that includes free shipping, which speaks to the company's confidence in its product. This new projector is available now from Epson and select Epson authorized retailers.

A 65-inch flat panel isn't cutting it when it comes to achieving total immersion in today's stunning movie and gaming experiences. If you're looking for a 4K HDR2 home theater and gaming experience that will exceed your expectations, the Epson Home Cinema LS11000 is one of the best Home Cinema projectors Epson has ever made.

Rodrigo Catalan, group product manager, projectors, Epson