When seeking out any type of high-quality speaker to put in a home theater, Klipsch is a notable brand that comes to mind. Klipsch has been dedicated to creating remarkable audio products since 1946 and makes no plans to stop any time soon. This company has developed a positive reputation for its use of patented technology that is geared to deliver dynamic, impressive sound.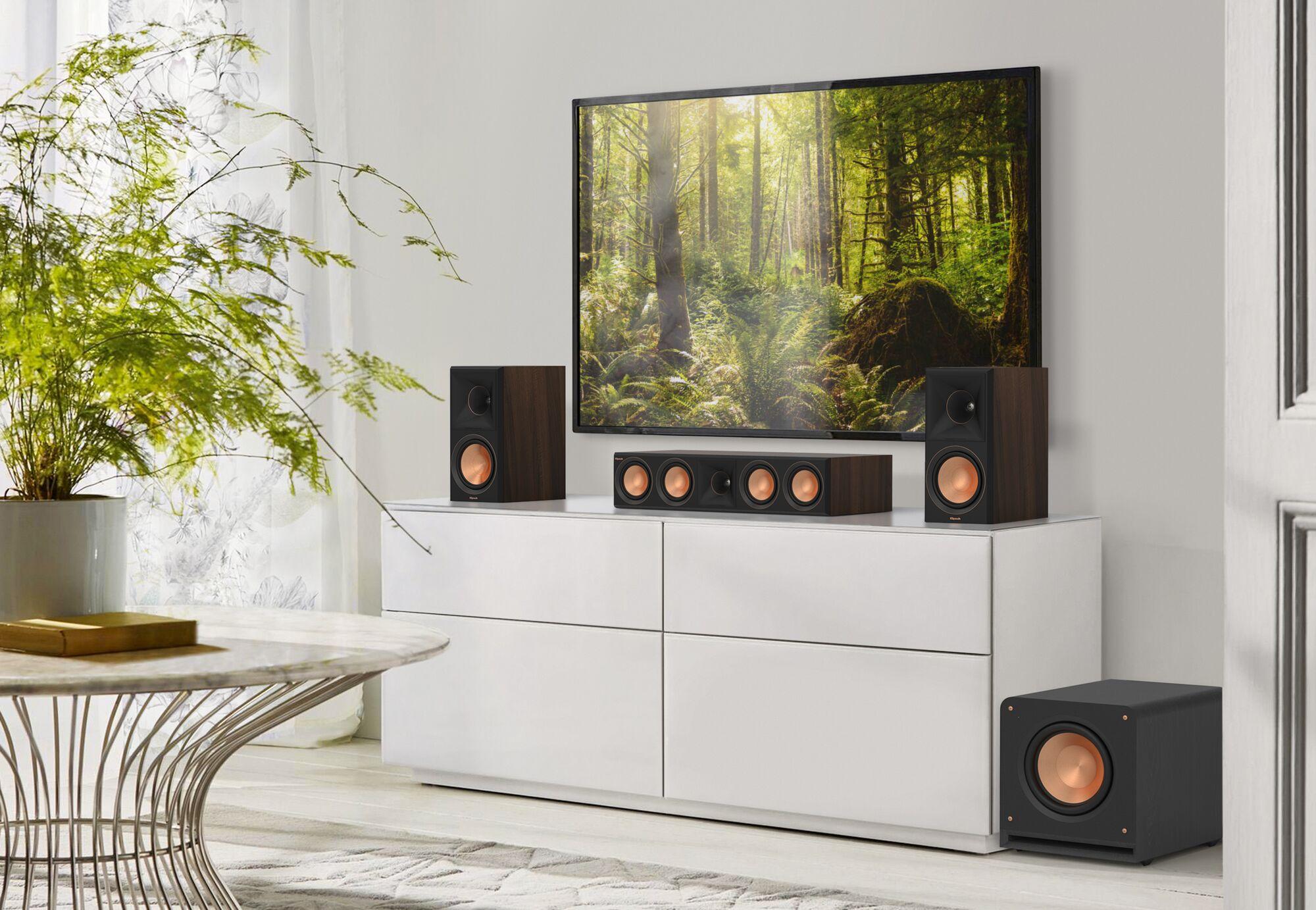 Klipsch has recently announced four brand-new subwoofers that were specifically curated to be paired with the highly-rated speakers in their Reference Premier series. The models that are being released are the RP-1000 SW, RP-1200 SW, RP-1400 SW, and RP-1600 SW. These subwoofers were designed to complement the intensity and maximum potential sound of the speakers by having an ideal balance of "amplifier power, driver capability, and cabinet volume.", but can be used with a variety of speaker systems.
Each of the subwoofers has a Cerametallic™ woofer that delivers an extended low frequency response that aims to minimize sound distortion as much as possible. The Reference Premier subwoofers also have Klipsch's signature top-notch craftsmanship, making any of them an attractive addition to any home entertainment setup. With their ebony vinyl finish that can resist scratches combined with "steel grille posts and a woven cloth grille", these subwoofers provide both phenomenal style and sound. The pricing for the new products has an MSRP that ranges from $749-$1,749. Information on how to purchase any of the Reference Premier subwoofers can be found on Klipsch.com.
From Klipsch:
INDIANAPOLIS, IND. (March 1, 2023) — Klipsch®, a tech-driven premium global audio company, is pleased to announce for the first time ever four new subwoofers designed to match the power and performance of its top-selling Reference Premiere speakers. The high-performance Klipsch Reference Premiere series subwoofers are hyper-efficient with the optimal balance between amplifier power, driver capability and cabinet volume. Reference Premiere subwoofers achieve maximum low frequency extension with great output, accuracy, and speed.
The Klipsch Reference Premiere series subwoofers consists of four powered models:
RP-1600SW (US MSRP $1,799) has a 16" woofer with 1600W of peak power
RP-1400SW (US MSRP $1,399) has a 14" woofer with 1000W of peak power
RP-1200SW (US MSRP $999) has a 12" woofer with 800W peak power
RP-1000SW (US MSRP $749) has a 10" woofer with 600W peak power
All models utilize a front-firing spun copper Cerametallic™ woofer delivers remarkably low frequency response with minimal distortion. The built-in, high efficiency amplifier features an analog preamp design, which maintains the original signal path for cleaner, true-to-source reproduction. The Class D output stage ensures maximum efficiency for maximum output, detail, and low frequency power. Proprietary internal geometry with a new Aerofoil slot port design minimizes port noise for clean undistorted low frequencies. The RCA and WA-2 wireless inputs can be used simultaneously, enabling a single subwoofer to connect to multiple speaker systems in a room.
Scratch-resistant ebony vinyl finish looks like real wood and covers the entire cabinet while rounded corners, shock-absorbing rubber feet, steel grille posts and a woven cloth grille ensure a premium look and feel.
For more information on Klipsch Reference Premiere Series subwoofers, visit Klipsch.com.