Subwoofers are an integral part of any home entertainment system. They provide bass that allows for depth when enjoying your favorite movies and shows. It is also excellent for playing music when you want to vibe. Unlock one of the keys to having an audio experience of a lifetime. When you choose the right subwoofer, you can experience deeper bass, richer sound, and more powerful audio. There are currently some awesome deals for subwoofers, that you can look into getting for your home theater. Get ready to experience audio like never before.
A premium product at a wonderful discount is the Polk Monitor XT12 powered subwoofer. Initially, this speaker was priced at $399.00 but it is now $299.00! This is a special you don't want to miss!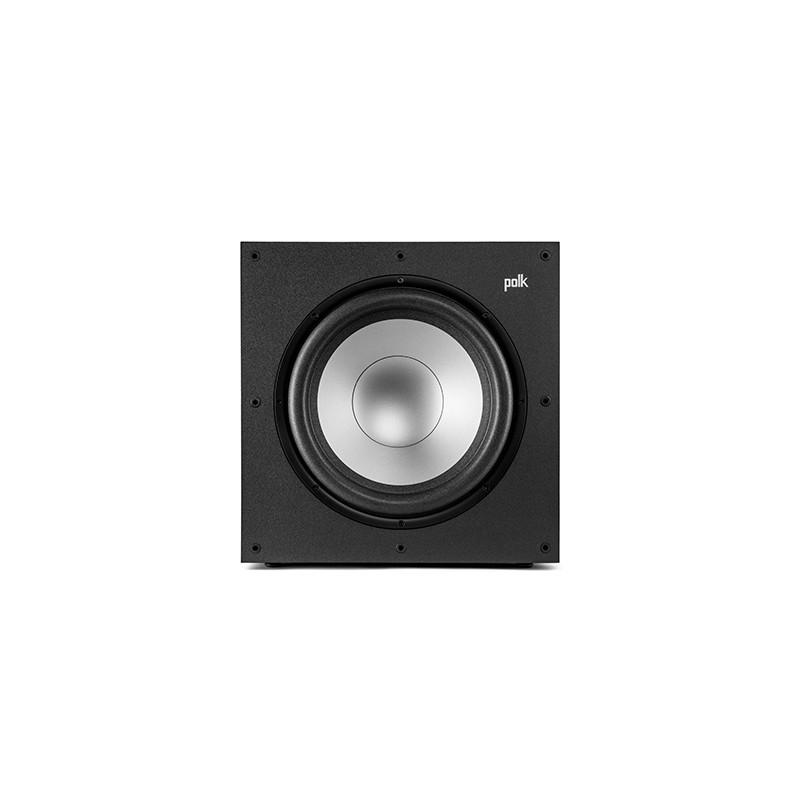 Elevate your home theater with the Polk Audio Monitor XT12! This carefully constructed powered subwoofer by Polk hits notes all the way down to 24Hz, adding fullness to your entertainment. Having a 100W power output, this subwoofer delivers smooth bass for movies, music, and more. Housed within an attractive cabinet, this speaker comes with settings that can be tailored to your preferences. This includes adjustable crossover frequency and phase polarity control. Another benefit is that you can enjoy a seamless connection and a simple setup. Experience high-quality bass and take your audio up a notch with the Polk Audio Monitor XT12 today!
Some other great options for subwoofers that are on sale right now are below!
Enjoy superior audio with the Klipsch SPL-100 powered subwoofer. This powerful subwoofer is crafted with a 10" spun copper Cerametallic woofer and a high-efficiency Class-D amplifier. This allows for the speaker to have the best-in-class low-frequency output. The SPL-100 is capable of providing clear, accurate sound both for music listening and home theaters, due to its intense acoustic output. Beyond that, this subwoofer comes with multiple controls that include a low pass crossover, variable phase control, line-level/LFE RCA inputs, and a WA-2 wireless subwoofer kit. Originally priced at $659.00, this subwoofer has been listed at a special price of $399.00, which is $260 off! Experience the high-quality sound of Klipsch with the SPL-100 now!
Seeking out an extraordinary audio performance with your next subwoofer? Here we present the GoldenEar ForceField 3 subwoofer as a choice for your consideration! This ultra-compact subwoofer boasts an exceptional 1000-watt digital amplifier and an 8" high-power long-throw active driver to produce bass that sounds like nothing else. Its built-in cutting-edge amplifier design employs state-of-the-art DSP control. This allows for frequency shaping, ensuring that every time you have a listening session, it is accurate and consistent. A valuable characteristic is its unique shape that helps make the ForceField 3 achieve its impressive audio output, low distortion, and rich bass. Save $101 as the ForceField 3 is on sale now for $549.00, instead of its suggested retail price of $650.00! Experience the engineering genius of GoldenEar by getting the ForceField 3!
There is no shortage of powerful bass when using the PSB SubSeries 250 subwoofer! This sleek subwoofer is comprised of a 10" cone driver, 300 watts of peak power, and a frequency response of 25 - 150Hz. Its integrated amp is efficient beyond measure, delivering high SPL levels with every use. Additionally, the SubSeries 250 is compatible with practically any audio system so don't worry about using it with other speakers. A highlight feature of this subwoofer is its proprietary "smart bass" limiting circuitry. This is useful because it prevents both the amp and the driver from risk of being overdriven. Right now, it is a special discounted price of $799.20, which is $199.80 off its retail price of $999.00! Give your audio system an upgrade by getting the PSB SubSeries 250!
You deserve a true cinematic experience when setting up your home entertainment center. This can be achieved by getting a subwoofer that will provide you with rich, deep bass. Not sure which one to get? This article by our experts can help you with that!