It was with trepidation and excitement that I opened the sarcophagus-like cartons containing the new Fluance Reference Tower speakers, designated XL8F. The speakers are the flagship of Fluance's line and serve as the left/right duo in a full Reference Series home theater system or, as my use here, to provide the voice in a music-only system.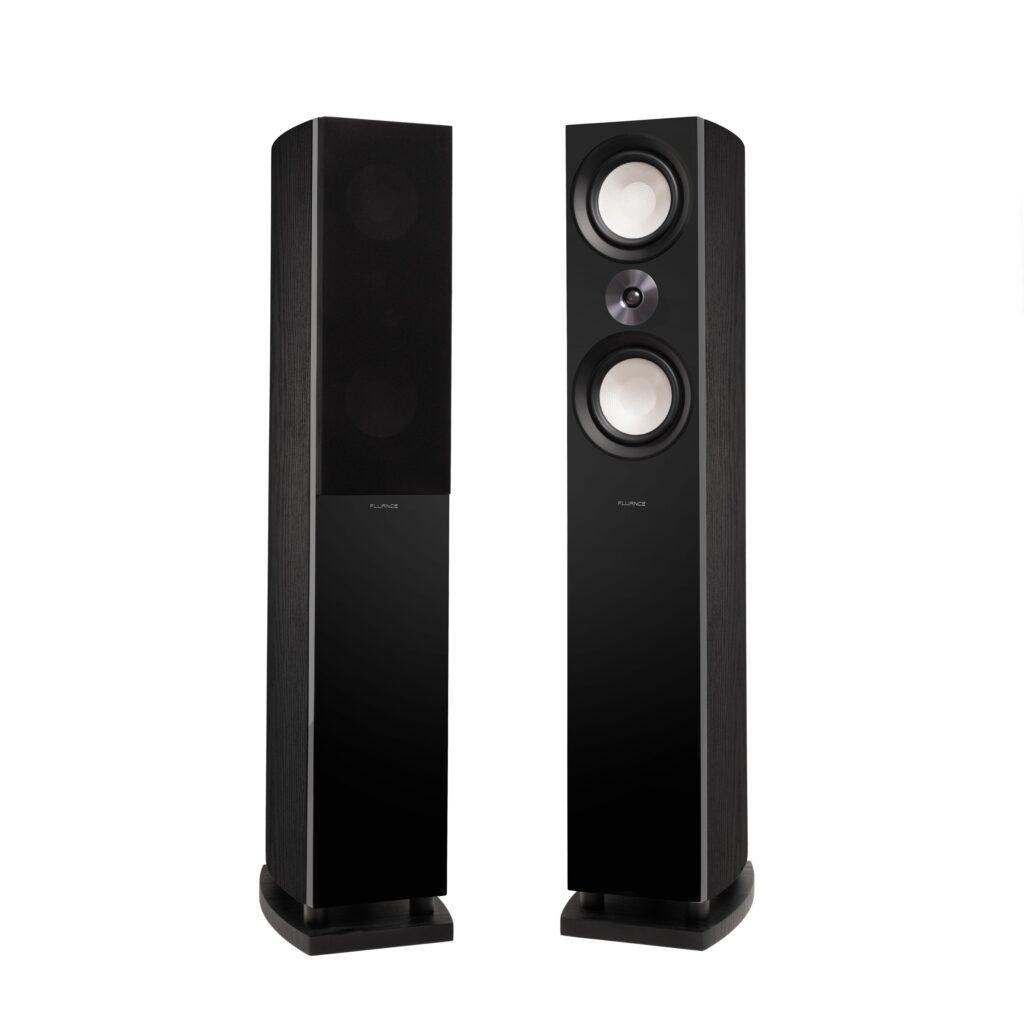 The trepidation was because the cartons arrived significantly damaged and I was concerned that the damage extended to the contents as well as the cardboard. The excitement was due to my hope that the Reference Towers, at $599/pair, would challenge and perhaps exceed my reference models that have been in my living room for decades with an inflation-adjusted price tag approaching $2,000 for the pair. An engineer long since departed created those and they wear the brand of a company long defunct. The other components in that system bear the Yamaha logo. The AX-900 integrated amplifier, delivering 130 watts/channel RMS 20-20,000 Hz, with 0.005% THD into 8 ohms; the CDX-1110 disc player; and the PF-1000 turntable with Ortofon's 540 moving magnet cartridge installed.
The trepidation was unjustified, the excitement – as you shall see – was. Fluance wraps its precious cargo in an inner box with thick, form fitting polystyrene foam and then an outer box. Only the outer box was damaged. Once removed from their boxes and inner wrappings, I spontaneously send one of my HTR bosses a pic with the comment, "Ain't they purty?"
The Towers stand nearly 46 inches high x 9-1/4 x 13. They are a stacked, box-on-box three-way reflex design with the front a handsome black lacquer and the "bowed out" sides and flat back a wood grained, matte black veneer. The top section houses two 6.5-inch glass fiber midrange drivers with a 1-inch silk dome tweeter between the two. The black fabric grille is held in place by magnets and is easily removed to display the drivers mounted on the lacquered panel. The bottom portion is devoted to a down-firing 8-inch high excursion driver.
With the description out of the way, we can get on to the fun stuff. How do these towers sound? In short, the new Fluance Reference Towers sound amazingly good. I, like many reviewers, have a standard group of recordings that get pulled off the shelves when a new pair of speakers comes in. They consist of both vinyl and CD discs and over the years, I have added to the pile. Somehow, I rarely delete one. So, let's get to the listening.
While my selections are in no particular order other than my mood or desire for comparison or contrast, the recordings, hopefully, highlight a particular quality – or failing of the speaker being reviewed. However, I started, as I usually do, with an oldie, Carly Simon's title track, Anticipation. It properly expresses my mood, and it shows off mid-frequencies and transient response. Andy Newmark's percussion work is varied and definitive. Next, I auditioned Linda Ronstadt's version of It Doesn't Matter Anymore from the first volume of her Greatest Hits. (For those not old enough to have been in love with her — or had the misfortune of loving someone who was — catch the Sound of My Voice 2019 documentary on her.)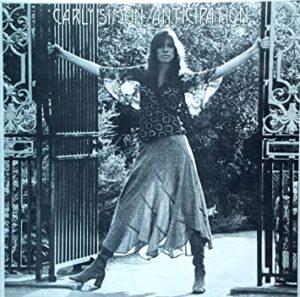 Both selections were on vinyl and the Fluance Towers responded crisply to the percussion attacks with no lingering aftertaste. The low end was clearly there, but in a very controlled way, no soggy bass here. The vocals were pronounced, clear, natural sounding and clearly out front of the other players.
Sticking with female vocalists, I went to my CDs. First, Jennifer Warnes's Way Down Deep from her album, The Hunter, and then Janis Ian's This Train Still Runs, from Breaking Silence. (I must confess I first heard these two at an audio show – demonstrating speakers. I am not above stealing a good idea.) Again, transients were crisp and percussion attacks were well defined. Imaging was extraordinary as backgrounds moved left and right and the voices anchored to the center.
Moving to some classical selections, I put the Telarc Saint-Saens Third Symphony, often called the Organ Symphony, into the CD drawer. Again, imaging was spot on and the sound was crisp. The organ, though not intimidating, was clear and smooth. This was confirmed with the Philips CD of Bach works played by Daniel Chorzempa.
Music has more than transients and attacks and reproduction is more than placing an instrument or voice along a wall. If a loudspeaker is only able to deliver the frequencies and not the feel, to me, it becomes a technical exercise and not a visceral experience. So, I turned to the Beethoven 'Cello/Piano Sonatas, specifically the Harrell/Ashkenazy CD on London. While I currently own several different versions of the music, I went to this one for its recording clarity and because of the sense of kinship it seems to possess and for the warmth, profundity and passion the artists display. Would those qualities be evident to me when heard via the Fluance Towers?
The answer was, to a great degree and within the limits of their componentry, yes! The warmth and the passion were clearly there – and in abundance enough to provoke smiles and tears. In Sonata #3, Op. 69, the players provided the passion, warmth, clarity and balance that make the piece one of the glories of classical music.
As I hope you've figured out, the Fluance Towers impressed me. So much so that I did what I am always reluctant to do. I did a head-to-head comparison with my reference speakers. The speakers were similar in design both are three-way reflex models. The Fluance utilizes four drivers and my reference speakers are equipped with 8 – 2 10-inch woofers (one active and one passive), a single 5-inch mid-range, 2 cone tweeters, 2 dome tweeters, and 1 piezoelectric tweeter.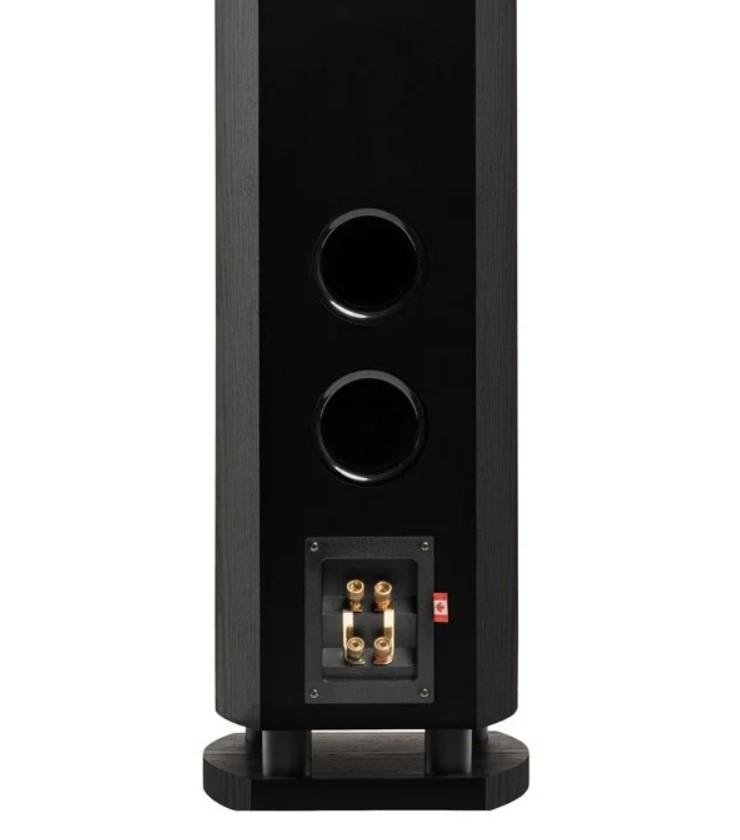 Admittedly, not a fair comparison. My comparative listening was the Chorzempa disc and the Beethoven, both cited above. My conclusions were that the bigger and more expensive – by more than a factor of 3! – delivered a more dramatic organ and that in addition to the string playing on the Beethoven, I heard the resonance of the wood.
Final Thoughts
Taken on the basis of what they are rather than what they are not (which is, I believe a reviewer's task), the Fluance Towers are extraordinary. They are as good to look at, as they are a revelation to hear. I could happily live with these speakers for a long, long time. If your budget puts you in the $600 range for speakers, these are a "must hear." If your budget goes beyond that figure, I urge you to consider them.
Since the Towers are part of an integrated home theater system, I look forward to putting the additional units together and hearing if the promise of these Towers is kept by the other models in the Fluance Reference series. In the realm of fantasy, I would love to hear what Fluance's designers could do with a larger woofer.
High Points
At $600/pair, impressive value
Crisp sound – High end not over-bright; bass warm, not tubby
Good staging
Handsome Towers available in wood veneer or black lacquer will go with most decorating styles
Can be bi-amped or bi-wired
Low Points
Ultimate bass limited by 8-inch woofer
At nearly 50 lbs. each and nearly 4-feet high, the Fluance Towers can be a challenge to move around.
How does the Fluance Reference Tower compare to the competition?
Klipsch's R-610F, available at Crutchfield and other dealers for $289 each, provides a similar option. The two-way tower forms the pillars of a 5.1 surround ensemble or can be bought separately for use in a two-channel system or matched with other speakers. Another approach might be ELAC's Debut 2.0 F5.2 Floorstanding 3-Way Speaker. At $349 each, they offer a 1″ cloth dome tweeter, a 5.25″ woven aramid-fiber cone mid-woofer, and two 5.25″ woven aramid-fiber cone woofers.
Additional Resources
Fluance website provides details and prices of the company's entire line. For those interested in learning about bi-amping or bi-wiring, this AudioAdvice article should be helpful.