Focal has announced the launch of two new product lines, the On Wall 300 Series and the Aria K2 collection, including a bookshelf, floorstanding and center channel model of speakers.
The On Wall 300 Series of loudspeakers can be used in a Home Cinema set-up or in Stereo to listen to your favorite music.
The range features two models: On Wall 301 and On Wall 302. Made in France, these loudspeakers incorporate 4'' (10cm) Flax speaker drivers and an Aluminum/Magnesium tweeter.
On Wall 301 is ideal for combining with televisions up to 60", while Fusion 302 is perfectly suited to larger screens over 60".
This line offers a strikingly realistic listening experience: voices are clear and precise, the treble extremely well-defined while the bass is deep and has impact. Listen to your favorite pieces and/or films with fresh ears!
In terms of aesthetics, its refined and elegant design in Black Satin or White High Gloss finishes make it easy to integrate the products into any home interior. The magnetic grille makes it even easier to achieve a seamless, unobtrusive integration.
The loudspeakers are supplied with two wall hooks and a mounting template for quick and easy in-wall installation. Stands suitable for both loudspeaker models are also offered as accessories, in white or black finishes.
The On Wall 300 range is perfect for combining with other Focal products such as the 300 Series, Aria or Flax Dome to achieve an all-round Home Cinema system!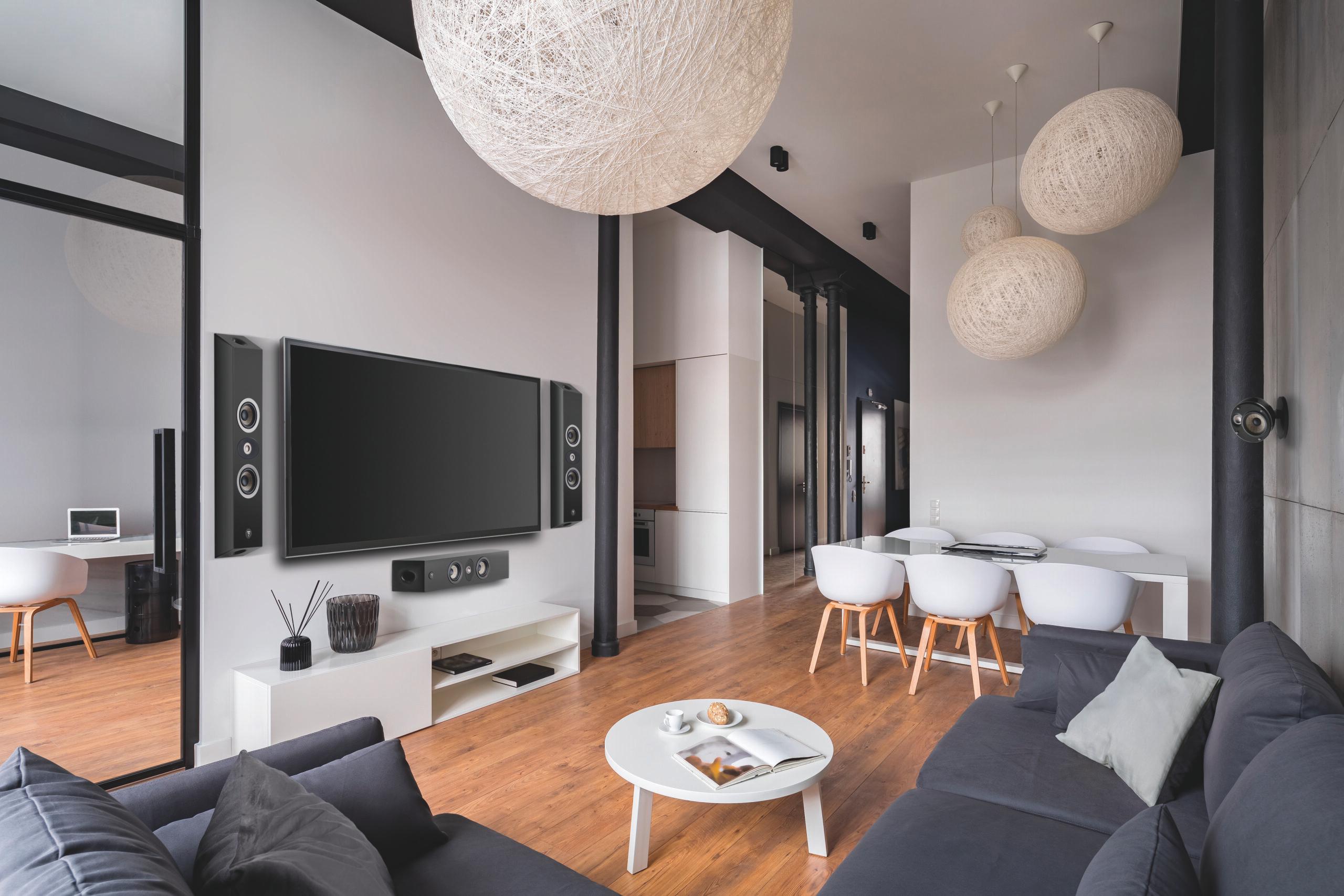 Aria K2 is a special edition of the original high-performance Aria 900 range, first launched by Focal in 2013. The Aria K2 906 and Aria K2 Center join the Aria K2 936 in offering an exceptional listening experience, enabled by range of Focal innovations, including a next-generation K2 cone.
Manufactured in France at the Focal workshops, this aramid fiber cone is an evolution of the iconic Polykevlar cone featured on classic 1980s JMLab speakers. The original was engineered to improve the balance between weight, rigidity and damping, with the goal of guaranteeing high-quality audio performance with any musical genre.
The all-new Focal K2 cone applies fresh technologies and techniques to enhance your music and movie listening further still. It is now composed of a very light foam layer, sandwiched between a layer of Aramid fibers and a layer of fiberglass, ensuring clear and precise sound void of any coloration. Perfectly complementing the K2 cones are aluminum/magnesium TNF tweeters, with Poron suspension for a smoother sound.
The new Aria K2 906 and Aria K2 Center join the Aria K2 936 in having an ultra-rigid cabinet construction, featuring non-parallel elements - all in the service of reduced vibrations and outstanding neutrality.
All speakers come in an Ash Grey finish exclusive to Focal. This premium finish - also seen on the company's flagship Utopia products – combines with a leather-effect front panel for added elegance.
Aria K2 products work together in perfect aesthetic and sound harmony. As such, Aria K2 936 or 906 can be installed on their own or they can be combined with Aria K2 Center in a Home Cinema system. Focal also recommends linking this range with the Sub 1000 F subwoofer to give your Home Cinema installation a deep and powerful boost of bass.
The new Focal Aria K2 models will be available later this month, with a suggested retail price of: