Focal on Tuesday announced the release of the successor to its popular open-back headphones. The French audio brand says the Clear Mg ($1,490) has a promising new design that will provide an improved, detailed sound. These new cans, priced the same as the original Clear model, have impressive specs and features.
Focal incorporated an M-shaped magnesium dome into the Clear Mg, which is meant to give the headphones "even greater lightness, rigidity and damping." A new grille echoes the M-shaped dome, and Focal said the French-made Clear Mg has a more open design than the previous model to allow for a wider soundstage. The earpads are made of perforated microfiber, with the headband featuring a combination of leather and microfiber.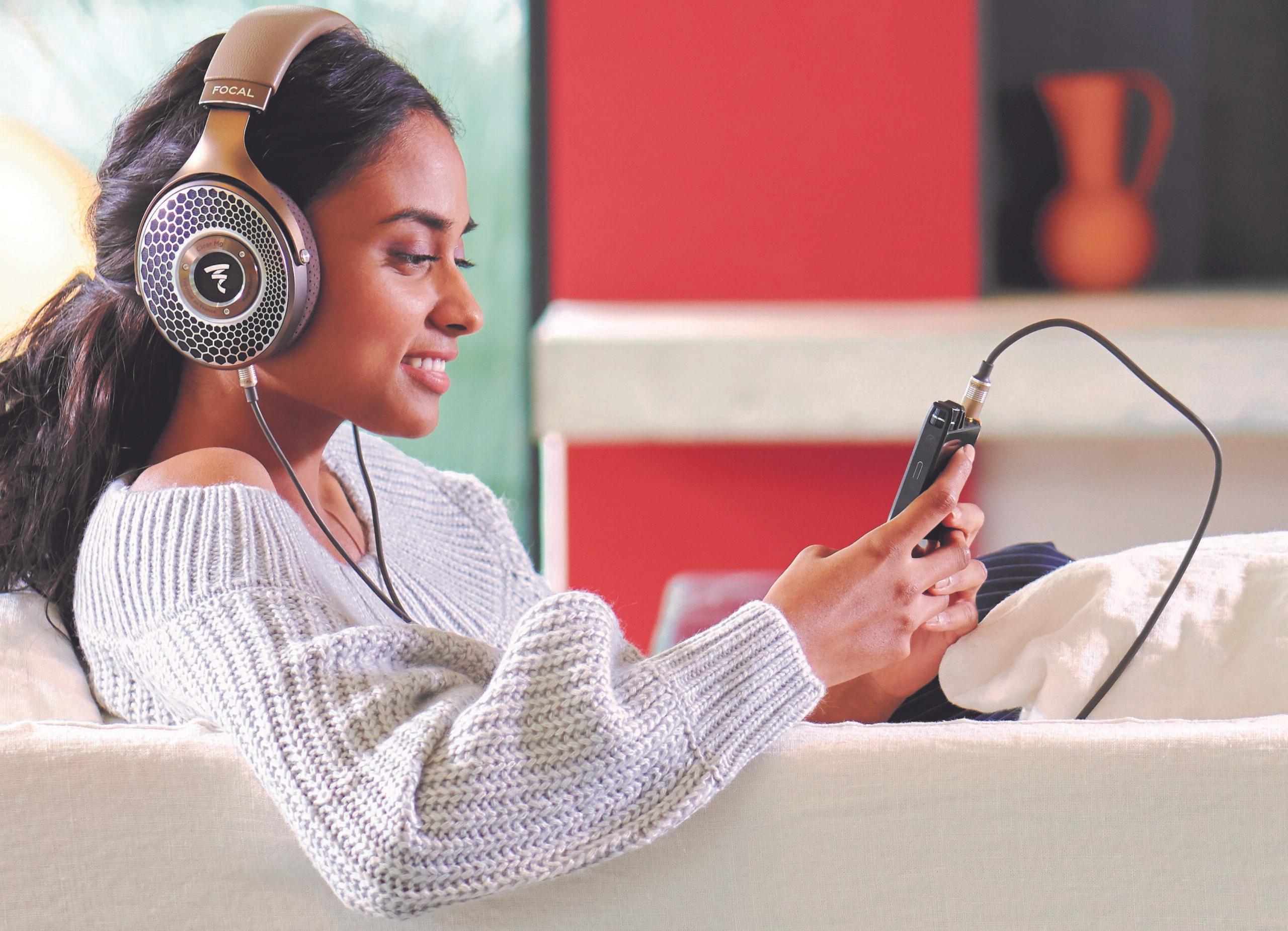 There are a few specifications that bear a strong resemblance to the Clear. Both pairs weigh a chunky 0.99 pounds and feature an impedance of 55 ohms. The supplied cables haven't changed much either. A 3.9-foot mini-jack cable with a ¼-inch jack adapter, a 9.8-foot 4-pin XLR cable and a jack adapter with a 1 1/8-inch female-1/4-inch male are among the accessories.
Focal also gave the Clear Mg an intriguing new aesthetic, adding chestnut tones with metal accents to the high-end headphones and dressing the included protective storage/carry case to match.
In Home Theater Review's deep-dive review of the Clear, we commended the headphones for their "shockingly good depth, clarity and detail" as well as a comfortable feel and premium finish. Even though they didn't include a microphone for calls or fold up easily for traveling, the Clear stacked up nicely to competitors, such as the Sennheiser HD 800 and Oppo PM-1 Planar Magnetic.
Focal has taken a targeted approach to improving aspects of these open-back headphones that were already stellar to begin with, from their detailed sound signature to the sleek look. And, unlike competitors like Sennheiser and the HD 800 S (which come with a $300 price hike over the original), Focal made changes without having to reflect as much in cost.
The average consumer may balk at spending $1,500 on headphones, especially ones without Bluetooth capabilities. For the price, you could buy nearly three pairs of the Apple AirPods Max ($550 at Crutchfield) or four of Sony's impressive WH-1000XM4 ($278 at Crutchfield). Either option would produce great sound that would work seamlessly in mobile environments.
The Clear Mg headphones aren't quite the accessible, on-the-go cans that the Apple or Sony standout models are. That being said, they aren't really trying to be, either. While their impedance does make them capable of being driven by portable audio players, the Focal Clear Mg headphones are, like their older relative, meant for serious at-home listening. If you're in the market for quality, open-back headphones, the Clear Mg model is an intriguing option.