Despite the fact more than a year has passed since the release of the Sony PlayStation 5, the world's hottest gaming console remains hard to get. But it also means it's incredibly popular and a bunch of you lucky readers already have one! The question is, are you getting the most out of this next-generation gaming machine? Or is your TV holding you back?

It is a statistical fact that Black Friday or more accurately the weeks leading up to Black Friday—so-called early Black Friday—is the best time of year to purchase a TV, at least for anyone interested in scoring the lowest prices.

So, if you're lucky enough to already have a PlayStation 5, or if you see one in your near future, or for that matter if you happen to be an owner of an Xbox Series X (Which is what I'm doing while I wait for a window of opportunity to get a PS 5), and your TV doesn't offer at least 4K HDR with low latency, and preferably goodies like support for 120 Hz, ALLM (auto low latency mode) and VRR (variable refresh rate), it's the exact right time to think about an upgrade.

With this list, we're looking at currently purchasable Black Friday deals on TVs that score highly when it comes to gaming-related features, so it's not necessarily the steepest discount ever on a TV, it's the right TV for the job, on sale.

Next-level visuals await, but you should not wait because soon enough the Black Friday pricing will be over.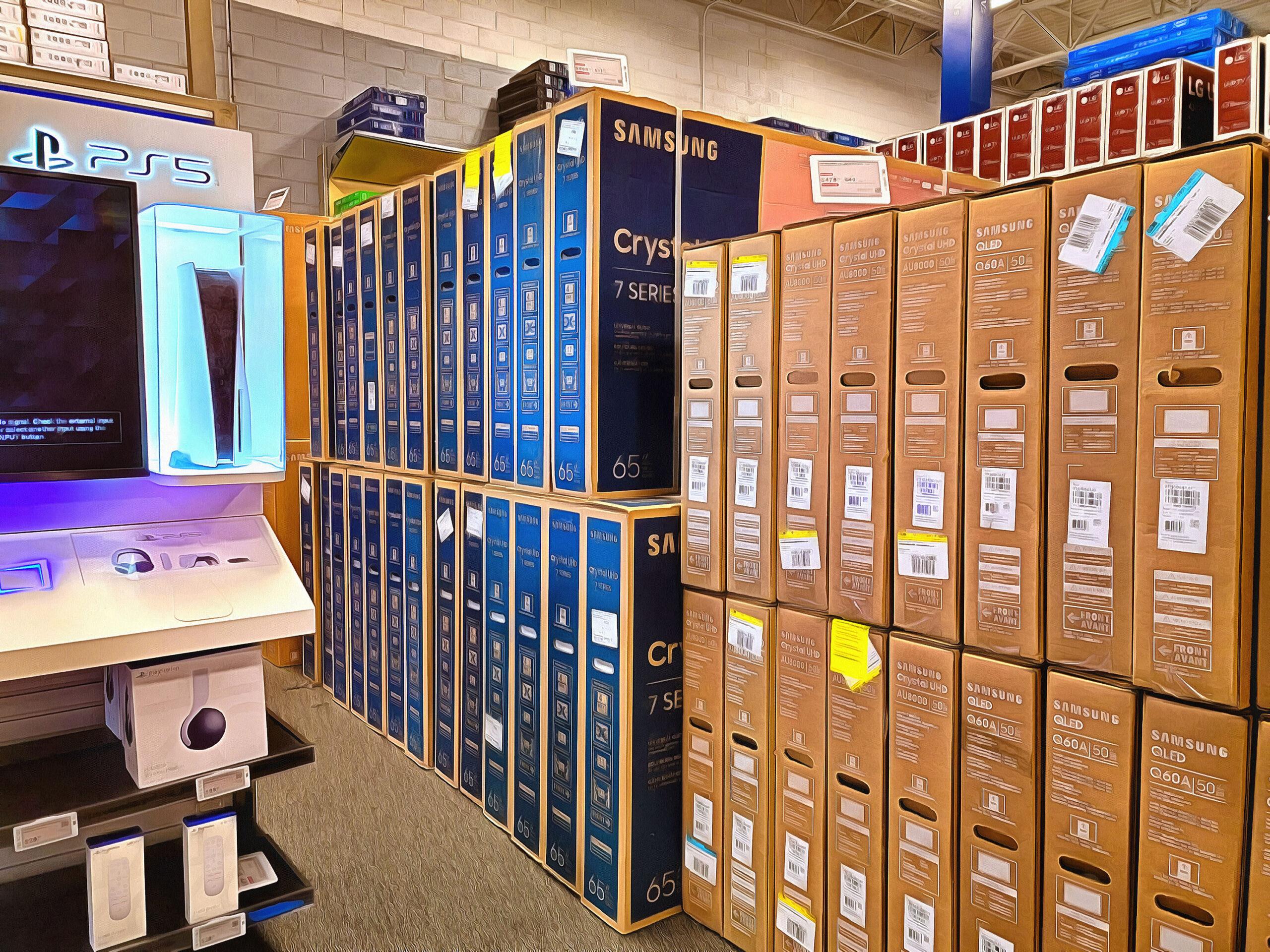 Best TVs for PlayStation 5

Samsung QN90A QLED: 4K/120 Hz, HDR, ALLM, VRR, and incredible plus bright picture quality. Perfect for next-gen gaming consoles and PC gaming too.

Shop QN90A QLED on Amazon




LG C1 OLED: 4K/120 Hz, HDR, ALLM, VRR, and incredible picture quality with supreme high contrast performance. Dim the lights and experience the ultimate in black levels, thanks to OLED technology. Perfect for gaimng on consoles or a PC.

Shop C1 OLED Now on Amazon

TCL 6-Series 8K Mini-LED QLED: 4K/120 Hz, 8K/60 Hz, HDR, ALLM, VRR. Truly, everything you need in a TV to get the most out of your modern gaming console.

Shop TCL 6-Series 8K QLED on Amazon
Samsung QN85A QLED: 4K/120 Hz, HDR, ALLM, VRR, with a punchy, detailed, bright picture. Just below the QN90A flagship. Excellent for next-generation gaming consoles and for high-end PC gaming too.

Shop QN85A on Amazon
TCL 6-Series 4K Mini-LED QLED: 4K/120 Hz, 8K/60 Hz, THX Certified Game Mode. This TCL is the 4K "little brother" of the 8K 6-Series. It's still a super powerful performer that offers the gamer-friendly features you need at really friendly price points. Dollar for dollar, one of the best gaming TVs out there.

Shop TCL 6-Series 4K QLED on Amazon

Hisense L9G Laser TV 4K UST Projector: 4K/120 Hz, rec.2020 color, 100" or 120" image size, ALLM, 34 millisecond game mode. It's not as "fast" as the TVs, but for a DLP projector this Hisense has bonafide gaming chops. But the main thing is you're buying into either a 100" or 120" viewing experience that TVs cannot match in terms of cinematic scale and scope.

Get the Cinema Screen version (the projector comes with a special dedicated ambient light rejecting screen), for superior contrast when the lights are dimmed. This is an amazing display whatever you watch on it, and currently stands alone among UST projector in terms of gaming features.

Shop Hisense L9G at World Wide Stereo