A major part of enjoying home entertainment is experiencing cinematic sound. The Samsung HW-Q910B will deliver that exactly how you desire and it is currently on sale! Using Dolby Atmos and DTS:X decoding technology built within the soundbar, this 9.1.2-channel system has powerful up- and side-firing speakers, along with a pair of rear speakers. This design provides immersive sound and dynamic effects. It also comes with a compact 8" subwoofer to amplify the bass to compliment the intensity on screen. Currently, the Samsung HW-Q910B is priced at $897.99, which is a $400 discount from its original price of $1,297.99! You won't find a better deal than this - don't miss your chance.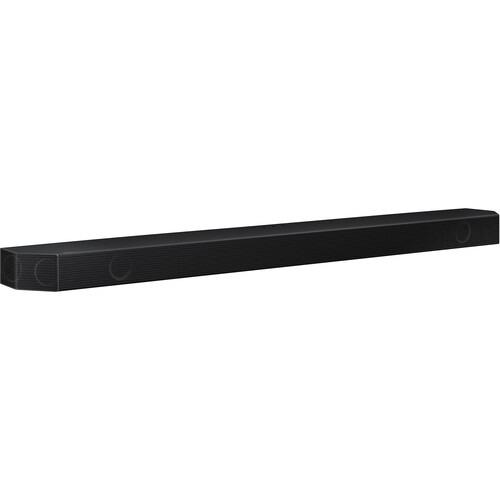 But there's more! The HW-Q910B was crafted to be used seamlessly with Samsung QLED TVs providing clear, rich audio. It also has functionality for music streaming, built-in Amazon Alexa voice control, and compatibility with Google Assistant devices. And with a list of other great qualities, this is a soundbar system you have to get your hands on!
Here are some of its key features:
A 9.1.2-channel system with up- and side-firing speakers and rear speakers
Dolby Atmos and DTS:X decoding
Strong, impactful bass from included 8'' subwoofer
Design for smooth integration with Samsung QLED TVs
A center channel and smart processing that delivers clarity for dialogue
User-friendly music streaming with built-in Wi-Fi, Bluetooth, and Apple AirPlay 2
Built-in Alexa voice control
4K and HDR pass-through with HDMI connections
Convenient for gaming with Game Pro Mode and clear audio cues
Simple Bluetooth connectivity for smartphones, compatible TVs, and other devices
For anyone looking to create the ultimate home theater experience without having big, spacious speakers, the Samsung HW-Q910B soundbar is a must-have. So why wait? Invest in the Samsung HW-Q910B today and revel in vivid, detailed audio from the comfort of your own home.