Here's an amazing early Black Friday deal up for grabs…
The Lenovo - Chromebook 3 11" is dropping a giant $129.01 off its normal price this season! While supplies last, you can grab yourself one of these at BestBuy and pay $89.99 instead of $218.
Imagine carrying this super-light Lenovo Chromebook 3, housed in a slim chassis. It's definitely something to get excited about. This Chromebook would also make the perfect holiday gift for a loved one. This is the best value Chromebook deal you'll find this holiday season.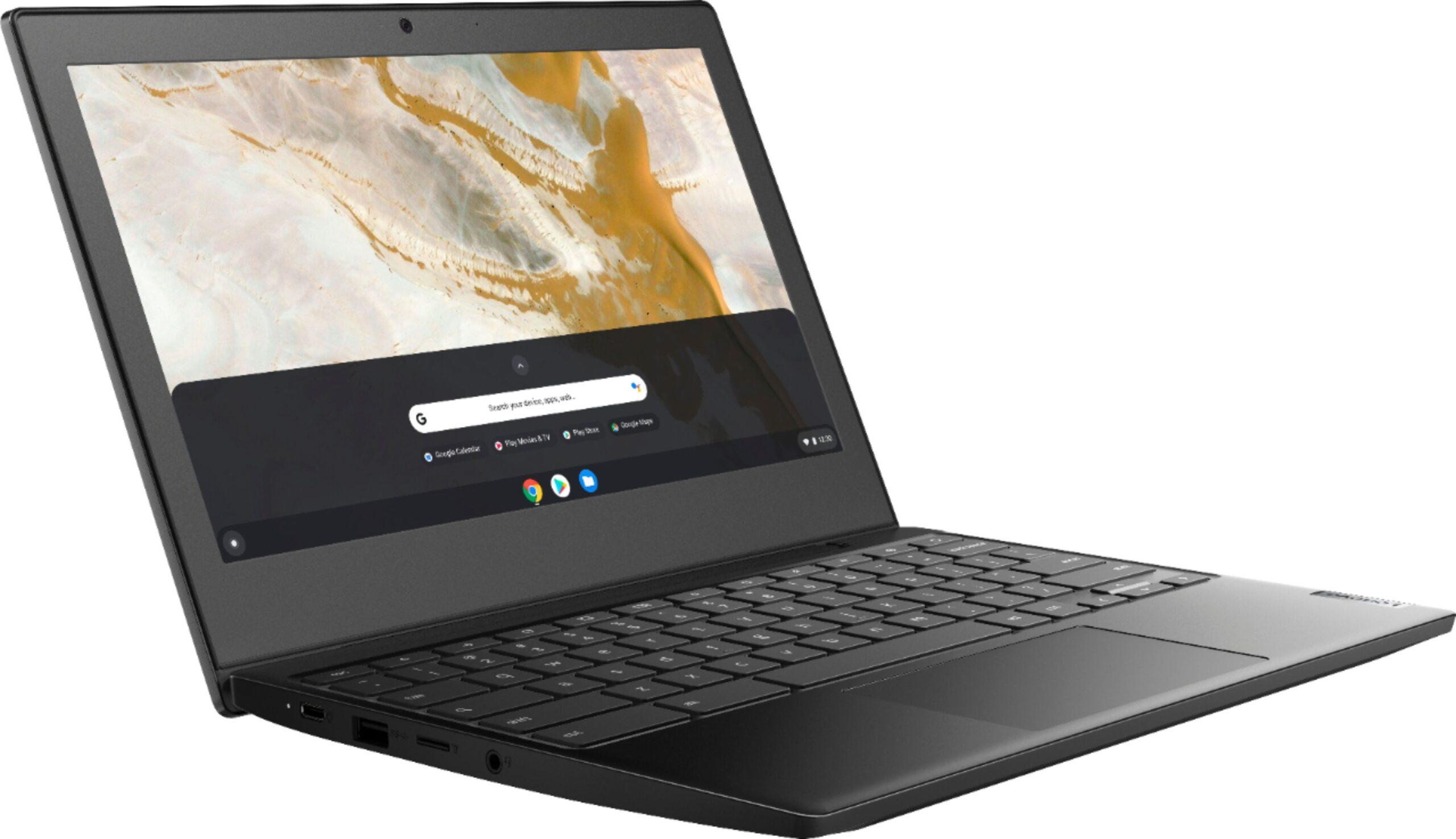 This Chromebook's memory system's ultra-compact size makes it ideal for mobile devices and applications. Run your favorite apps in parallel on this Lenovo Chromebook and enjoy up to 10 hours of battery life.
This is a limited quantity and limited-time deal, so you'd have to beat the crowd to it.
Extra perks?
Get a free six-month subscription to Webroot - Internet Security with Antivirus Protection. If you act now, you'll also get a $29.99 6-month subscription for Android, Apple iOS, Chrome, Mac OS, and Windows.
You can pick up the Lenovo Chromebook from BestBuy today by clicking here. This sale lasts through Black Friday. But remember, it's while supplies last, so it may run out quicker than that!