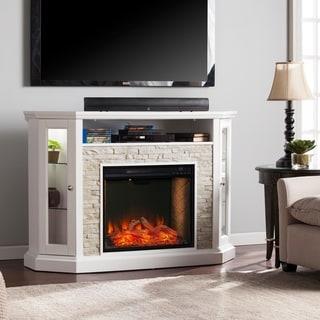 TVs and soundbars create an immersive experience that's essential for any home theater. How do you choose the right soundbar and TV for your space? We've got the answers you're looking for.
Stay within a single brand
Most TV brands have companion soundbars available that are specifically designed for their products. These may not be the best bets price-wise, but you can be assured compatibility.
Go big on sound
Even a lower-end TV can sound amazing with a great soundbar. If you're on a budget, sacrifice TV features for a more full-sounding audio system - it will bring more vitality to your shows and movies.
Choose the right speakers
Consider speakers that are a good match for your space and your listening style. Do you have a large, open space? Floorstanding speakers will give you the best sound. Bookshelf speakers work well for smaller spaces. A subwoofer adds the best punch to any speakers.
Right-size your television
Viewing distance is the key to having the right television setup. You want to the screen size to be half the distance from your viewing location - for example, if your viewing distance is ten feet (120 inches), then you'll want a 60-inch television.