Swiss high-end audio manufacturer Goldmund has recently introduced its latest creation, the Mimesis Signature Preamplifier. Touting a seamless integration of analog and digital technologies, the Mimesis Signature aims to redefine sonic perfection without compromising on design and functionality.
At the core of the Mimesis Signature is the ESS9028Q2M SABRE32 Reference DAC, a 32-bit stereo digital-to-analog converter renowned for its capabilities. Goldmund emphasizes the preamplifier's ability to handle PCM audio up to 32-bit/384kHz and DSD512 via USB connection. The DAC boasts a dynamic range of 129dB and an impressively low THD+N of -120dB, promising an unparalleled audio experience.
The Mimesis Signature is equipped with a comprehensive set of inputs, including two S/PDIFs, a Toslink optical, and a USB port, accommodating various audio sources. On the analog side, it features three pairs of RCA and one set of XLR inputs, with corresponding RCA and XLR outputs. This versatility ensures compatibility with a wide range of audio components.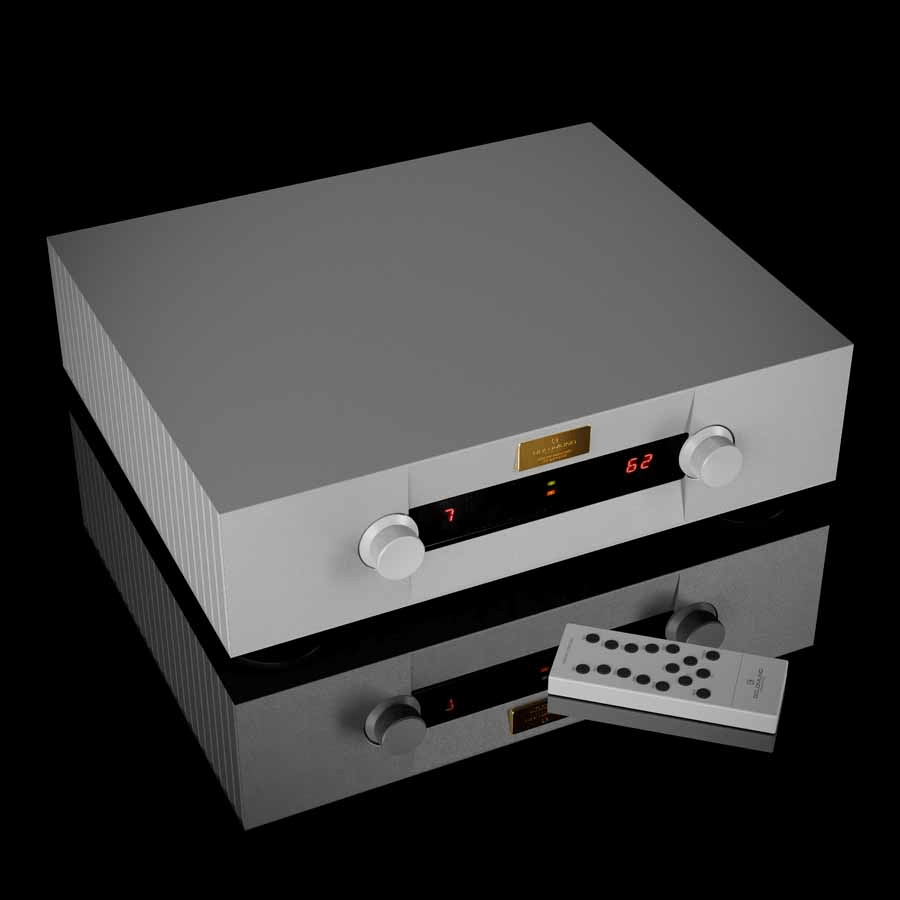 Goldmund places a strong emphasis on isolation in the design of the Mimesis Signature preamplifier. The separation of analog and digital power supplies aims to shield the audio signal and components from potential noise interference.
This meticulous design is reflected in the preamplifier's upgraded, thicker panel structure, contributing to a 12mm profile. The wavy side panels, inspired by the design ethos of Goldmund's Gaia speakers, add a touch of elegance to the aesthetic.
The top panel of the Mimesis Signature preamplifier follows a screwless design, emphasizing the company's commitment to minimizing noise and maximizing precision in sound reproduction.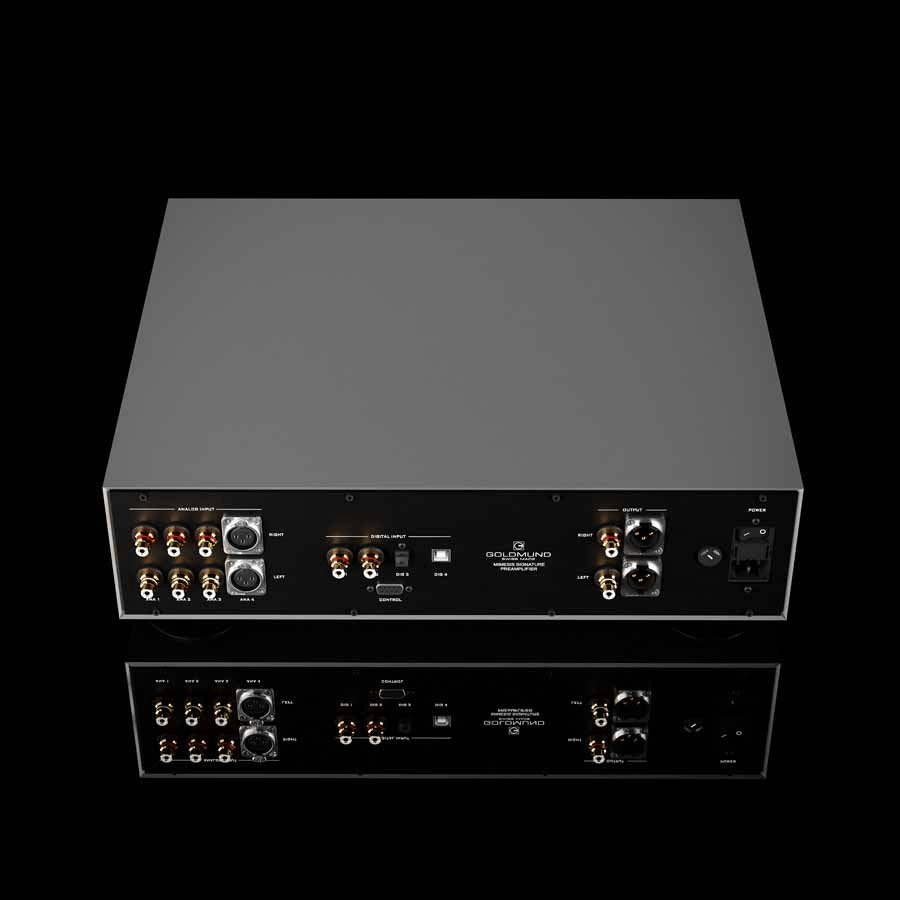 The attention to detail extends to the power supply, which achieves an impressive power supply rejection of 80dB. Output noise measures a mere 18μV, ensuring a pure audio signal devoid of unwanted disturbances.
In terms of pricing and availability, the Goldmund Mimesis Signature Preamplifier is set to be available for £22,500 (around $28,000). This places it in line with the recently launched Melos active speakers, which can be a perfect match for audio enthusiasts seeking a harmonious setup. The Mimesis Signature comes in an aesthetically pleasing Silver Grey finish.