There are a few hi-fi products that you can immediately recognize—even from a distance. One such gem is Bowers & Wilkins' flagship tower speaker, the 702 S3. Like other B&W models, it features the distinctive, Solid Body top-mounted tweeter, which is impossible to miss.
At the 2023 AXPONA show, the HomeTheaterReview team discussed the new edition of this iconic speaker with two regional brand activators from Masimo Consumer. Tim Lee described a variety of B&W speakers for us, and Peter Madueno demonstrated the 702 S3 in a setup with a Marantz Model 30 integrated amplifier and a Marantz SACD 30n CD player.
We had justifiably high expectations for the 702 S3, considering that the 702 Signature tower model was the subject of a glowing review and the recipient of a HomeTheaterReview 2022 Editors' Choice award. To our ears, the 702 S3 did not disappoint.
One very significant change from its predecessor is its downward-firing port (seen at about the 1:15 mark in the video below).
New Port Design for S3
"What's great about the new 700 Series S3 editions is that a lot of the technology that we use in our Diamond Series has trickled down into these guys, and they sound excellent," Lee said. "The first thing that's different about the 702 S3 from the other models is that it has a downward-firing port. The other models are rear-firing."
With a downward-firing port, the new design of the 702 S3 gives it a different type of flexibility in terms of speaker placement.
The 702 S3 has a 1-inch decoupled Carbon Dome tweeter, a 6-inch Continuum cone FST midrange driver and three 6.5-inch Aerofoil Profile bass cones.
Elongation for Sonic Improvement
"What we've done with the top-mounted tweeter is that we've extended it slightly," Madueno said. "That helps eliminate the back wave that's caused by the tweeter. We've also curved the front of the cabinet, which actually brought the drivers out a little bit. What that helps do is eliminate defraction. Also, because we curved the baffle, it actually made the speaker a little bit thinner."
The revised, more elongated design for the tweeter housing incorporates a longer tube-loading system to produce a more open sound with high frequencies. The carefully decoupled housing is milled from a single, solid block of aluminum to better resist resonance.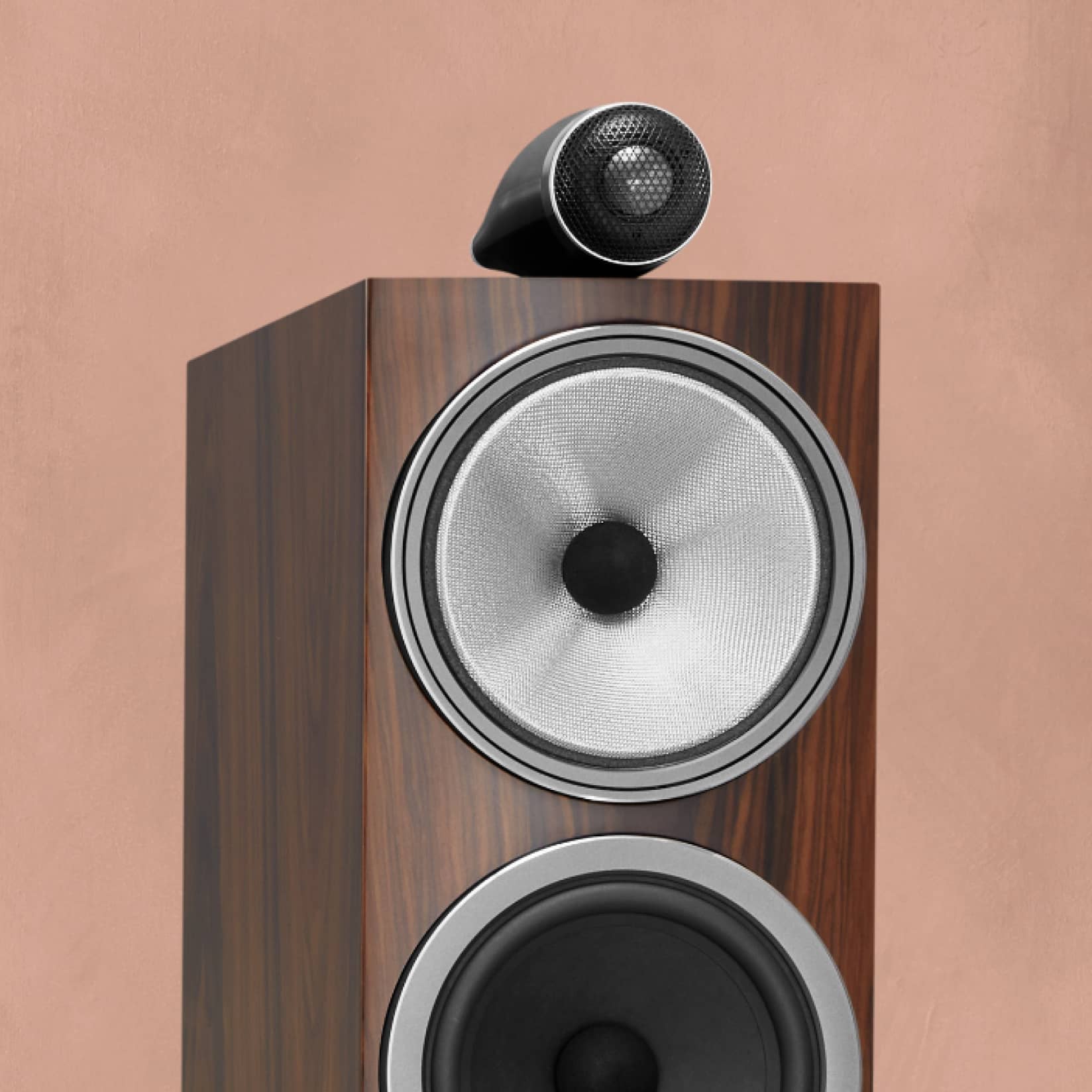 Bevy of Proprietary Technologies
The speaker features four proprietary B&W technologies: the Continuum cone, FST (with Aramid fiber), Biomimetic Suspension and midrange decoupling. The latter is engineered to ensure minimal interference from the operation of the bass drivers.
"We have a new technology called BMS, or Biomimetic Suspension," Lee explained. "A standard spider sits behind the driver to hold it in place. We've changed it up. We've made the material very, very thin, and very, very light. That's because what would happen sometimes with a standard spider is that it would kind of act as a driver itself, and it would add some distortion to those midrange frequencies. So, now with the BMS, it's very thin, it's very light, and less material. It definitely adds a lot to the [clarity] that you're going to hear."
The bass tones we experienced at AXPONA were canyon-deep. Developed using sophisticated computer modelling techniques, the speaker's Aerofoil Profile bass cone has variable thickness, providing stiffness and rigidity for superb sonic performance.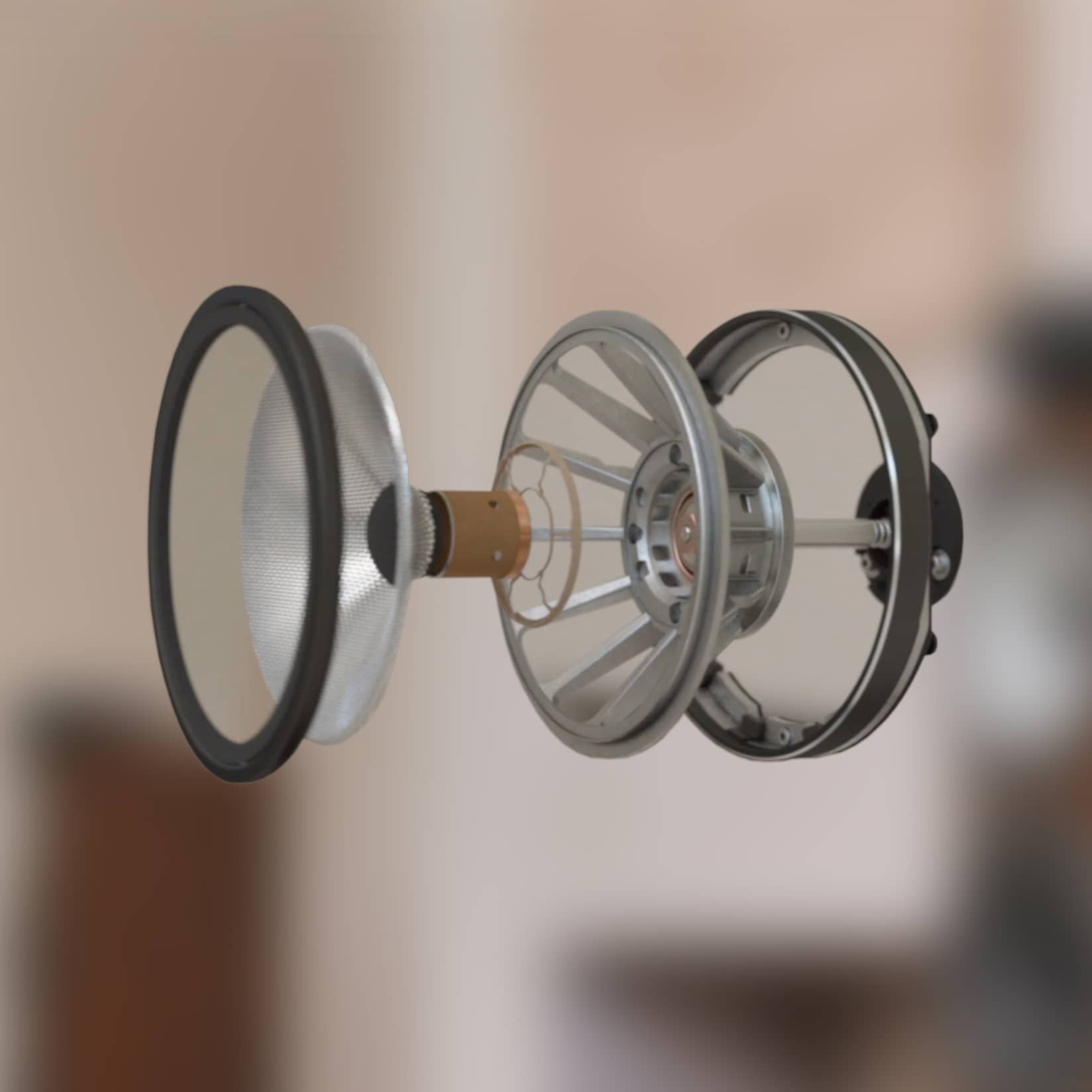 Mighty Marantz Components
We heard the 702 S3 speakers hooked up to outstanding components that streamed high-resolution content, all in a hotel listening-room environment.
"The Marantz Model 30 has the iconic porthole display, and it pairs up very nicely with our SACD 30n," Madueno said. "In [the name] SACD 30n, the little 'n' stands for 'network.' It has HEOS Built-in, so we're using HEOS and streaming TIDAL for our speaker systems throughout the show."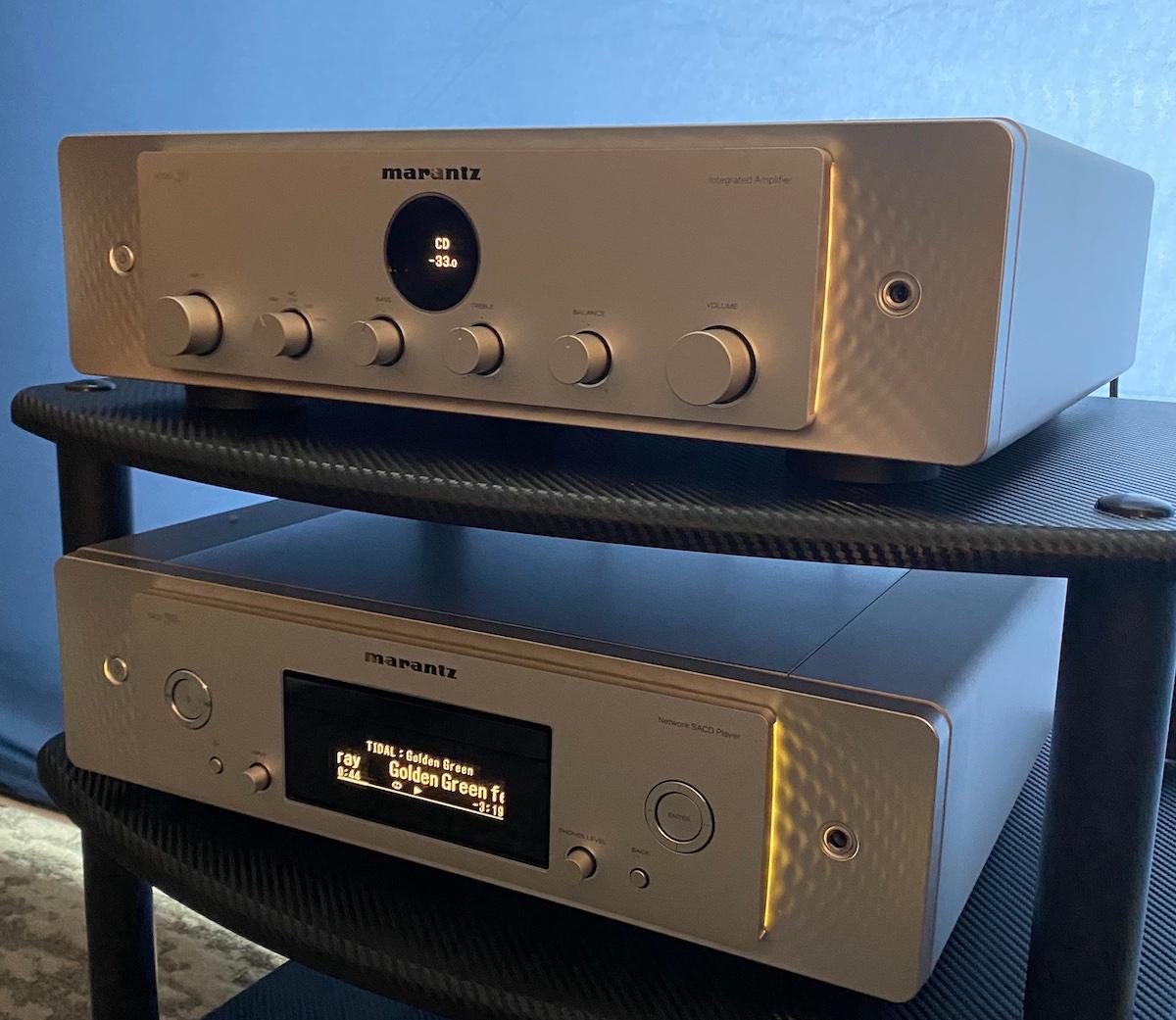 Pricing & Availability
The 702 S3 is available from authorized Bowers & Wilkins retailers, including Audio Advice, for $3,499.50 each ($6,999 per pair). Additionally, Audio Advice carries the Marantz Model 30 integrated amp ($2,999) and the SACD 30n CD player ($2,999).
Sometimes it's possible to improve upon an established winner: With its revamped tweeter housing and new downward-firing port, the 702 S3 seems poised to further burnish the stellar reputation of Bowers & Wilkins.