JBL Synthesis did not let the all-digital format of CES 2021 last month diminish its presence. The introduction of eight new products provides significant expansion of the Synthesis speaker lineup, one of which, the SCL-8, was awarded a CES 2021 Innovation Award. Harman Luxury Audio, of which JBL Synthesis is part, received two additional Innovation Awards for the Mark Levinson #5105 turntable and #5206 preamplifier.
The SCL-1 monitor ($15,000 each) and SSW-1 subwoofer ($7,500 each) anchor the upper end of the lineup. What was not immediately evident from the news release photos was the sheer size of these massive speakers. As this year's CES did not allow for in-person meetings, we participated in a Zoom call with Jim Garrett and David Glaubke of Harman, who shared some photographs of these speakers next to Jim, as well as photos of the SSW-1's woofers out of the cabinet. The SCL-1s are four feet tall with a single D2430K in between a pair of 12-inch woofers. The SSW-1 is 53.5 inches tall with two massive 15 inch woofers and weighs in at a beastly 350 pounds. These flagship speakers expand the SCL series' capabilities to work with larger spaces.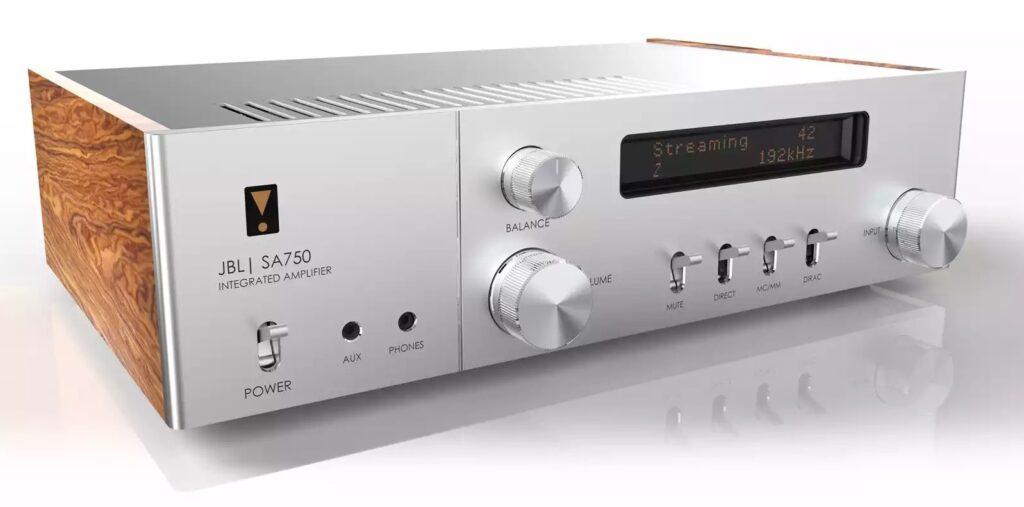 As impressive as the new flagship speakers are, there were four more additions to the SCL lineup at price points that make a Synthesis speaker system a realistic option for a much wider group of home theater afficionados. There are two new in-wall and two new in-ceiling speakers that feature compression drivers and High Definition Imaging waveguides. The SCL-6 ($1,500) is a two-and-a-half-way, in-wall speaker with four 5.25-inch woofers and a one-inch compression driver. The slightly smaller SCL-7 ($1,000) is a two-way speaker with two fewer woofers. The SCL-5 ($2,000) in-ceiling speaker features a seven-inch woofer and one-inch compression driver fitted with the HDI horn to provide a listening window up to 60 degrees off-axis. The last new speaker in the SCL lineup is the SCL-8 ($1,000), a smaller version of the SCL-5 that uses the same 5.25-inch woofer from the SCL-6 and SCL-7 speakers.
There is one last new speaker, the L100 Classic 75 ($5,500). This speaker is limited to 750 pairs and comes in wooden crates with LS-120 stands. While the L100 Classic 75 is voiced the same as the L100 Classic we recently reviewed, it comes with some upgraded components, including an upgraded crossover and gold plated bi-wireable binding posts. However, the most noticeable difference is not related to performance, but rather the beautiful teak veneer.
Last but not least, the SA750 ($3,000) integrated amplifier features retro styling inspired by the company's legendary SA600, complete with teak wood sides and milled aluminum faceplate with large knobs and switches. While the SA750 is pure nostalgia on the outside, the inside has state-of-the-art technology. In addition to it switchable MM/MC phono preamp, it also supports streaming via Chromecast, AirPlay, and more. Dirac room correction and Class-G amplification round out the SA750's capabilities.