The new DualUp (28MQ780) monitor from LG looks like a large PC display rotated to a portrait (vertical) orientation, a feature that's been around a long time. But the way it's designed to work, it can act as if it were a pair of 21.5-inch monitors stacked one above the other, which instantly makes it an interesting and innovative solution for any desktop where space is limited but more screen real estate is needed.

This new design features a 16:18 aspect ratio, it's almost square. The native resolution is 2560 x 2880, which gets split in half, creating the equivalent of dual 21.5", 2560 x 1440 pixel resolution monitors.

LG's DualUp monitor is now available for $699 from LG.com and select LG-authorized dealers.
---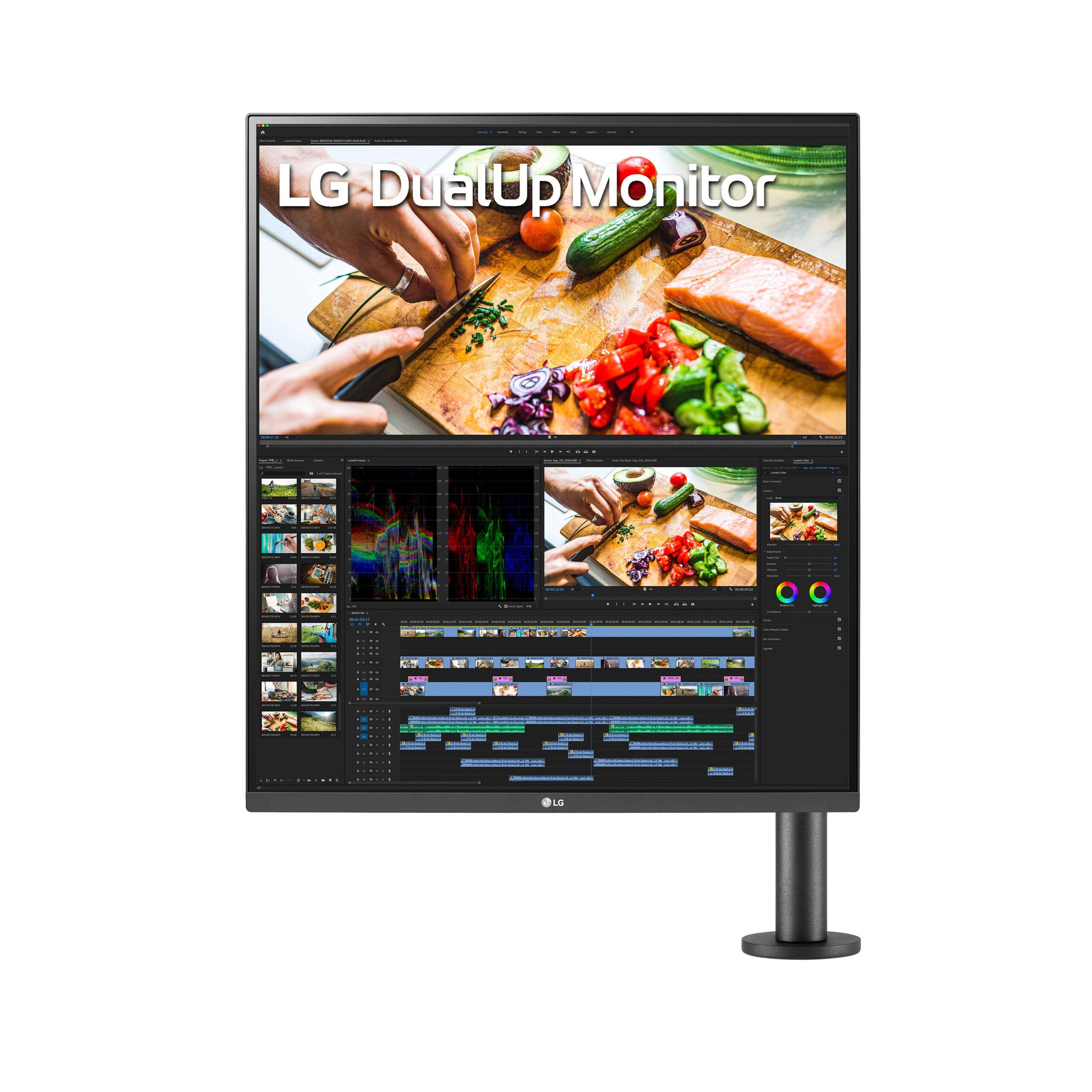 The LG DualUp Monitor, which won the CES 2022 Innovation Award, is a product that transforms the way creators and developers work by combining stacked dual monitors into a single one. The Square Double QHD (2,560 x 2,880) IPS monitor offers excellent image quality, performance, customization, and convenience.

LG DualUp Monitor boosts productivity with an ultra-adjustable LG Ergo stand that clamps to most desks and tables. The Ergo Stand has improved tilting, swiveling, and extracting functionality. In other words, users can adjust the monitor's height, angle, and depth to achieve an ergonomic position.
DualUp supports USB Type-CTM with up to 90W power delivery, letting users connect external devices and charge laptops. Users can connect multiple devices via HDMI, DisplayPort, and USB 3.0. DualUp monitor's 7Wx2ch Waves MaxxAudio® stereo speakers deliver realistic sound and impactful audio.