The HU715Q 4K Laser UST and HU710P 4K wheel-less hybrid laser long-throw projectors from LG are price/performance leaders making home cinema affordable while bringing the big screen experience into the living room.
---
HU715Q 4K Laser UST Projector
LG's HU715Q is the second UST projector from the company, offering a 2500 ANSI lumen 4K solution for the living room. It offers high performance and an extensive feature set at a very reasonable price point of $2999. This projector uses DLP technology and a laser/phosphor/color wheel design, but it manages to avoid the rainbow effect that is visible on some DLP projectors. I reviewed the HU715Q for ProjectorCentral and found it to be the current best bang for the buck option among midrange 4K USTs.

Like other UST projectors, the HU715Q performs at its best in rooms with ambient light when it is combined with a dedicated ultrashort-throw ambient light rejecting screen. And when the lights are out, it transforms into a legitimate home theater projector, thanks to the carefully tuned picture modes. One of the best features of this projector is that its most accurate picture modes retain high brightness.
---
HU710P 4K Hybrid Laser Projector

The LG HU710P is a long-throw projector with home theater aspirations, but that fits squarely into the lifestyle category. The hybrid light source offers both a long lifespan and it helps this DLP projector avoid producing any rainbow effect. It is able to cover nearly the entire DCI-P3 gamut, so when you watch HDR content you'll see rich colors.

Both of these DLP projectors have a 1920 x 1080 native 0.47 inch DLP DMD that Is subjected to 4X pixel shift in order to render 4K resolution. Pixel shifting is nothing new, and it is proven to deliver higher resolution than the native pixel count of the DLP chip.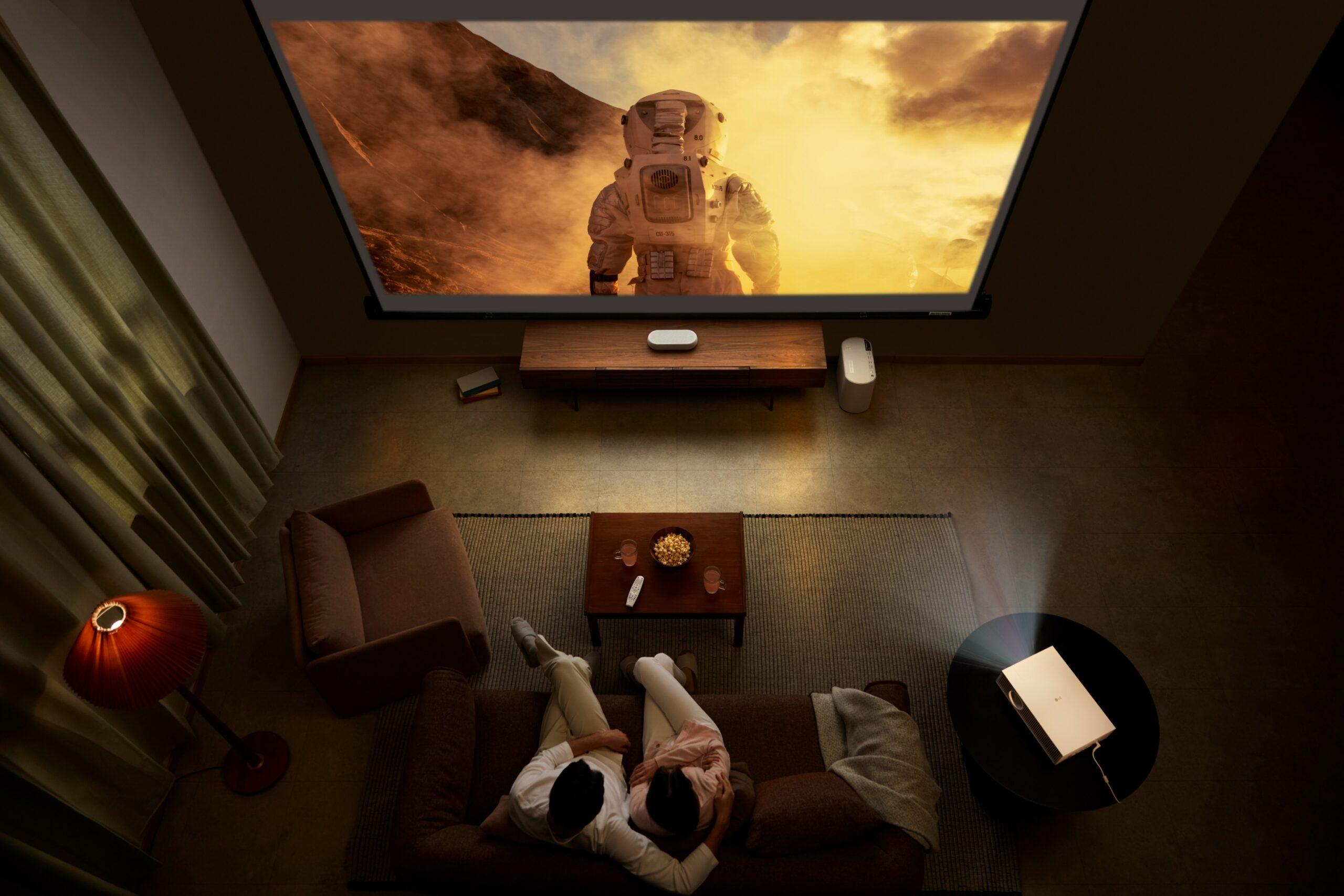 ---
LG has equipped both these projectors with smart features based on its webOS platform. Unlike projectors from many other brands, fully functional 4K Netflix is included in the built-in apps.