There are a variety of ways to get the most out of your music, and an incredible one is by using an amplifier! Amplifiers take low-power audio signals from electronics like an electronic guitar or a radio, and give their sound more strength by amplifying it. This is a useful tool when practicing instruments or needing a louder volume when DJing at your events. Many people enjoy listening to music out of speakers at their optimal capability and amplifiers make that possible.
An amplifier that you should consider adding to your electronic collection is the Denon AVR-S660H receiver. This receiver is jam-packed with different features that makes it valuable in multiple ways. Denon crafted this giving you everything you need to take your home theater setup to the next level. The great news is that right now it is on sale for $399.00, which is $100 less than its original price of $499.00!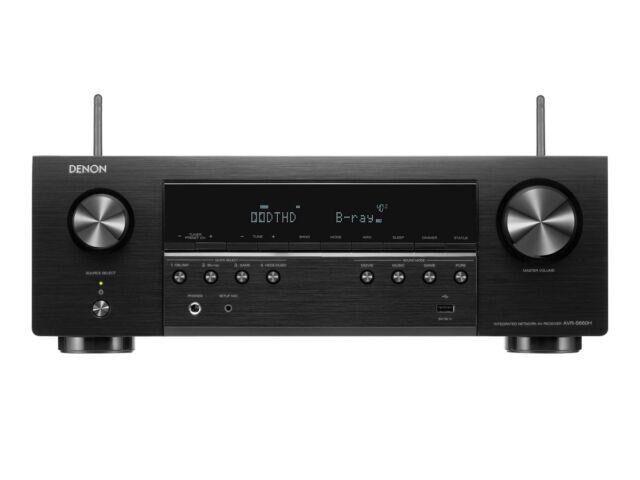 Any home theater needs surround sound that will intensify how you watch movies or your favorite sports on TV. The Denon receiver ensures that the sound heard through your speakers is clear and deep, while providing you with other components that make it an excellent product. You can easily stream music from your phone through your music library and internet radio stations, as well as steaming services like Spotify and Pandora. It also processes video using the most current technology, giving you up to crisp 8K quality visuals. This not only comes in handy for watching TV, but also for gamers that enjoy seeing outstanding graphics while playing. Take a look at this deal before it's gone!
This compact intergrated amplifier by NAD may be small, but packs a lot of power. If saving space is a concern of yours, no need to worry. It's vertical shape allows it to fit amongst your other electronics without taking up much room. You can connect to your subwoofer or speaker through a wired connection or Bluetooth. Give your TV some extra volume as well using an HDMI cable if needed! This deal is currently being offered for $699.00, after $200 was slashed off of the original price of $899.00! You don't want to miss out on this special!
When setting up your home theater system, you only want to use the best equipment to truly enjoy it. With great picture, sound and connectivity to speakers and your other devices, this Yamaha RX-V4A receiver will be the glue you didn't know you needed to bring everything together. It has 4 HDMI ports to support a Blu-ray player, TVs, gaming consoles, and much more. You can also connect through Wi-Fi, Bluetooth, and Apple AirPlay. From $599.95 to $479.95, this $120.00 discount cannot be beat!
Get the most of your speakers and subwoofers by pairing it with a top-notch amplifier. Deciding on the one your home theater needs? Check out this post we prepared to help you make your decision.