March Madness is a college basketball tournament that is held annually by the NCAA, where teams compete to claim the national championship title and take the crown. Fans and students come together to cheer on their favorite teams, and many enjoy the games from the comfort of their homes.
Enjoy premium visuals of the game from your home theater with this special deal on Samsung's QN65QN90B 65" Neo QLED 4K TV. Experience a clearer and brighter picture with great accuracy, as it has an array of Mini LEDs and leading Shape Adaptive Light technology. This combined with Samsung's vivid quantum dot color provides rich, vibrant imagery even if the room is extremely sunny, using its anti-reflection technology and Ultra Viewing Angle film layer. Right now, this TV is on sale for $1,597.99 which is $1000 off its MSRP of $2,597.99! This is a discount that you don't want to miss out on!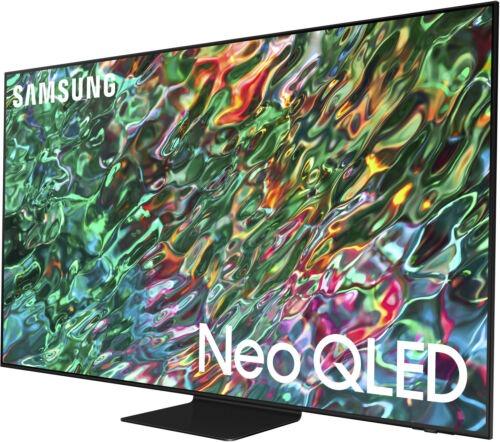 Beyond its outstanding visual quality, the QN65QN90B offers astounding sound. Within its 4.2.2-channel system, it features an AI-based Object Tracking Sound, that creates sound effects that correlate with the action taking place on the screen. An additional bonus is the QN90B's compatibility with Tizen's platform to access a full-screen Smart Hub, which gives users access to a range of streaming services. This also includes a convenient video chat feature (with the purchase of a separate webcam), that allows you to watch your entertainment with loved ones in real-time. With support for 4K at 120Hz, Variable Refresh Rate, and Game Mode, the QN65QN90B is also an excellent match for your console or PC. Check out this deal today!