With its newest A/V processor, the MX180 ($17,000), McIntosh is ready for the future of home entertainment. By incorporating 8K HDMI support, along with 4K/120 Hz capability, this state-of-the-art processor is designed to handle anything you throw at it. 16 balanced audio outputs allow for speaker configurations up to 15.1, or 9.1.6 with explicit support for Dolby® Atmos, DTS:X® Pro, and Auro-3D®. Plus its equipped with HDMI eARC allowing for a lossless audio connection to eARC-equipped display devices, including the 3D immersive formats.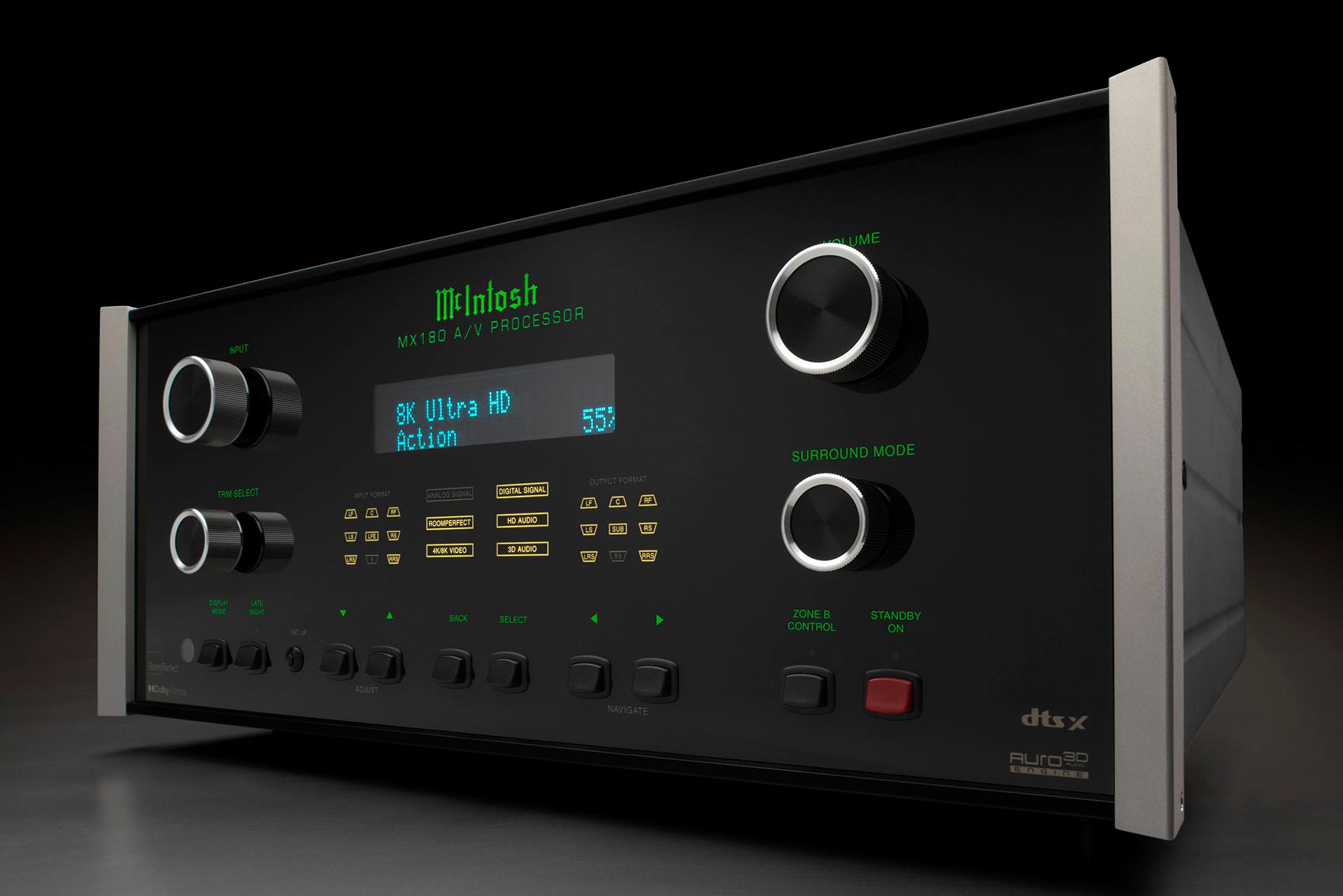 This successor to the McIntosh MX170 contains a cornucopia of premium features, some new and others carried over. You get the superbly effective RoomPerfect room correction system. And this A/V processor offers Auto Low Latency Mode (ALLM), Quick Frame Transport (QFT), Quick Media Switching (QMS), and Variable Refresh Rate (VRR). Furthermore, it has extensive HDR support, offering compatibility with HDR (static HDR), Dynamic HDR, HDR10+, HLG, and Dolby Vision (including low latency).

The sophisticated analog-to-digital conversion of the MX180 ensures that analog sources retain their character and fidelity. Beyond room correction, you can utilize classic bass and treble tone controls to fine-tune the sound. This processor also offers a two-channel zone B output.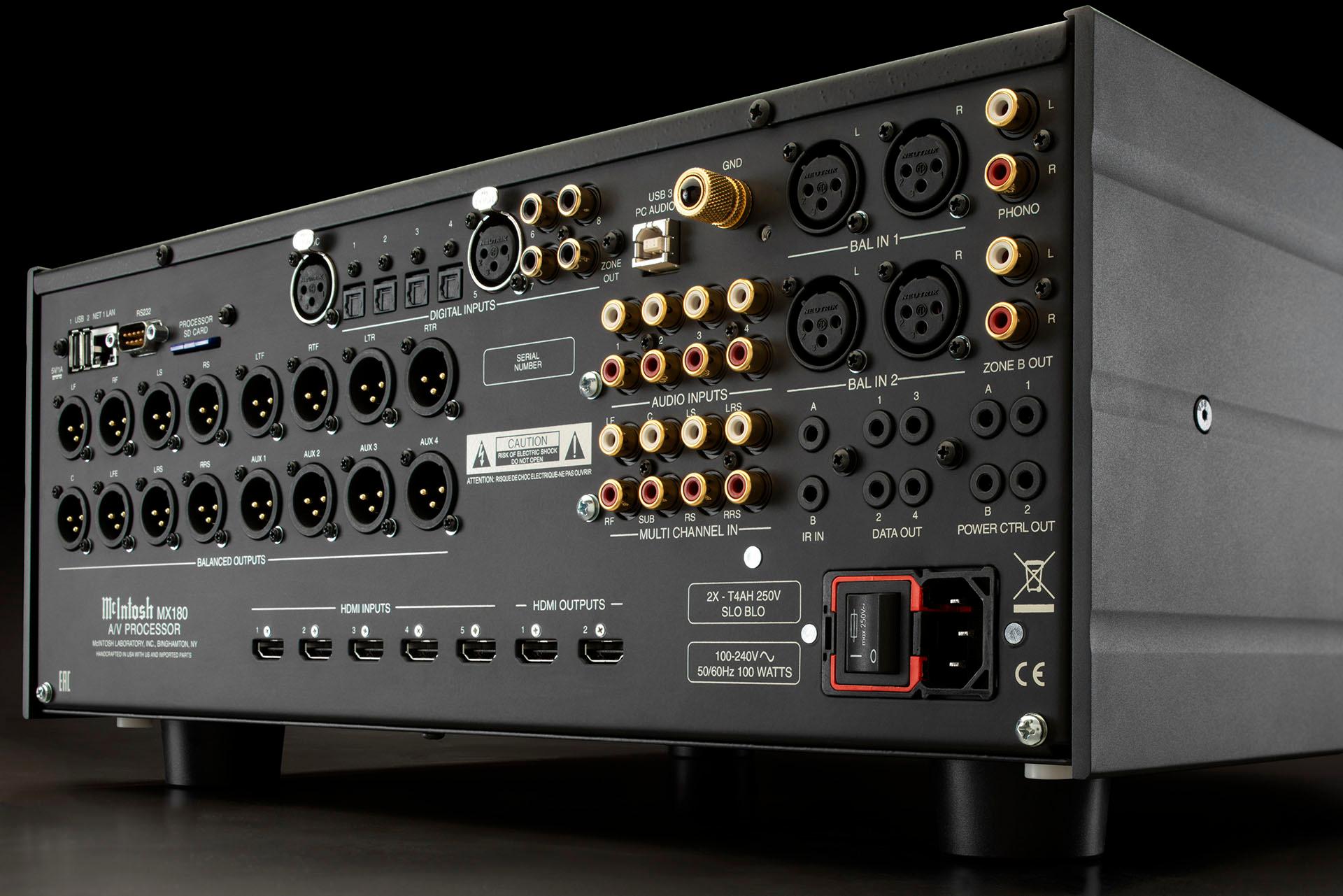 McIntosh anticipates that it will ship the MX180 this month in the United States and shortly thereafter worldwide.