Since its inception, NAD has been known for its amplifiers. This latest offering from the Canadian company, the M23 Master Series, is a stereo amp that provides plenty of power and offers exceptional specifications, thus providing an assurance of transparency. The technology that achieves this high performance has a (trademarked) name, Purifi Eigentakt™.

This new amplifier provides a classic combination of high power output and extremely low distortion. It's how it achieves this goal that is new, utilizing modern switch-mode power supplies and a class-D output stage designed for extreme linearity.

The baseline specification for the new M23 Hybrid amplifier is 200 W per channel into 8 ohms, and that is achieved with vanishingly low levels of distortion. NAD offers that it is also able to offer 260 W of dynamic power (doesn't translate into much in terms of decibels, but peak headroom is always nice). When driving a 4-ohm load this amplifier is rated at 380 W per channel continuous with dynamic peaks of 520 W per channel. Furthermore, it is bridgeable and able to output 700 W continuously into 8-ohm load when in that configuration.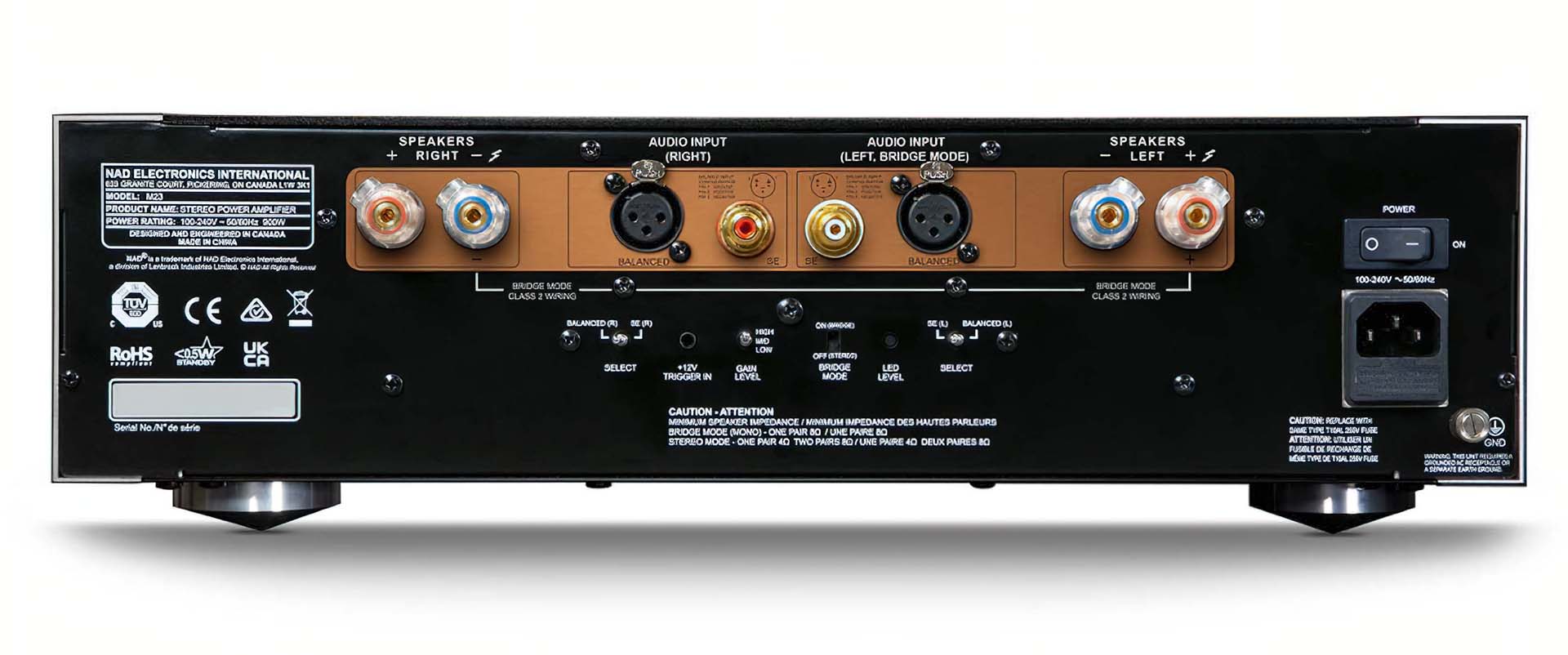 ---
Key Features of the NAD M23 Hybrid Digital Stereo Power Amplifier
Purifi Eigentakt™ amplifier technology
Continuous Power Output: 2x200W into 8 ohms; 2x380W into 4 ohms
Dynamic Power Output: 2x260W into 8 ohms; 2x520W into 4 ohms
Bridged Power Output: 700W mono continuous into 8 ohms
Virtually immeasurable noise, harmonic distortion, intermodulation distortion
Wide, flat frequency response into any loudspeaker load
Balanced (XLR) and single-ended (RCA) auto-sensing inputs
Three-position adjustable gain control
12V trigger input