When you need to reconcile the contradictory needs of saving space and enjoying a true high-fidelity audio experience with speakers and headphones, the Naim Uniti Atom Headphone Edition ($3799) establishes the high bar. It is an easy-to-use and stylish device aimed at audiophiles seeking uncompromised fidelity, packed into a system that could easily rest upon a desk, atop a credenza, or enjoy its own home on an end table near a favorite listening chair.

The key to this Naim is it's a marriage of true high-end hardware and state-of-the-art software, so it serves as a total self-contained hi-res music lover's dream. Balanced preamp outputs expand its utility beyond the personal; it has preamp outs so that you can use it as a high-end streaming source in a full-sized system.
---
Features and Specifications
The obvious difference between the "regular" Uniti Atom and the Headphone Edition is driving speakers or headphones. If you are a headphones enthusiast, this one device has much to offer, including a single-ended 1/4" output, a 4-pin balanced XLR output, and a 4.4mm balanced Pentaconn output. It allows you to have headphones plugged in to all three and switch between them at will.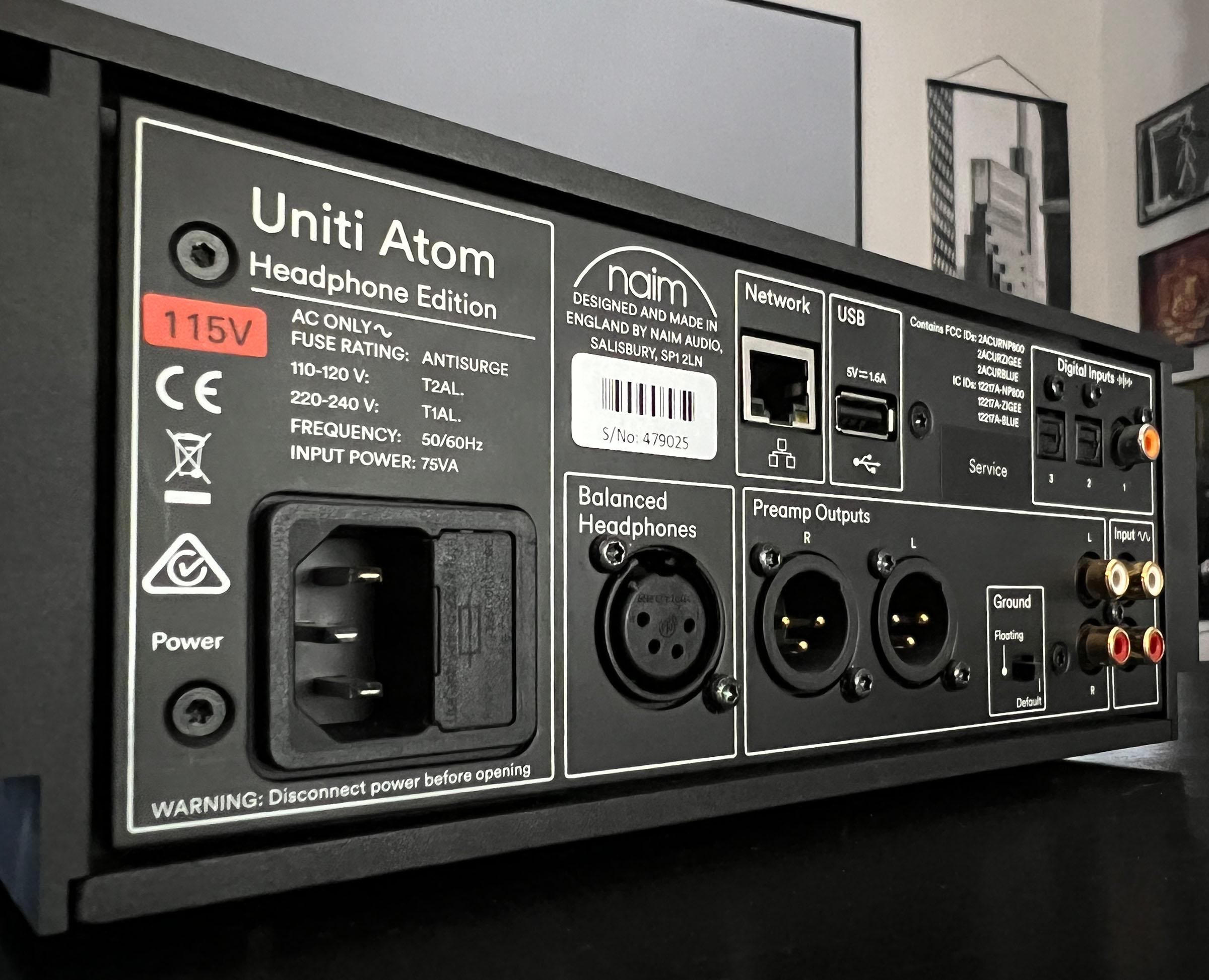 Naim's Uniti line extends beyond the Atom models, so you can create a multi-room system that is cohesive. The same holds for the Mu-so line of standalone streaming speakers; it all works together and offers a lifestyle-friendly music experience with the attention to detail as well as fidelity you expect from an ultra-premium audio system.

There's plenty of clean power to drive even difficult headphones; that's because the hardware inside the Uniti Atom Headphone Edition is robust to the extreme for this application: You get 1.5 watts per channel into 16 ohms and the ability to drive high impedance headphones.

This is, at its heart, a powerful streaming device that lets you tap into the enormous variety of standard and hi-res music in the cloud with support for Apple AirPlay 2, Chromecast, UPnPTM, Spotify Connect, TIDAL, Roon, Internet Radio, and Qobuz. The Bluetooth in the unit is aptx HD, the highest-fidelity Bluetooth available.

While streaming is a strong Focus, there is a pair of analog RCA stereo inputs for an analog source like a record player and dual Optical S/PDIF inputs (up to 96 kHz) and a coaxial RCA input (up to 192 kHz). Furthermore, dual USB 2.0 type A connectors allow connecting external storage and playback of local files. It operates as a UPnP (universal plug-and-play) device that can stream uncompressed music from Mac, PC, and NAS (network area storage) devices.

Using the Naim Uniti Atom Headphone Edition as a source in a larger system is easy; it has a pair of RCA stereo preamp outputs and a pair of balanced XLR outputs.

Naim provides a large, backlit remote for control and navigation, which works with the front panel's graphic display and uses Zigbee RF so you don't have to point it at the device for it to work. Meanwhile, the Naim app offers easy control and a means to realize the device's full potential—including acting as part of a multi-room, multi-device networked system.

You can also perform some basic operations directly on the Uniti Atom using controls on the front panel. Besides power, dedicated buttons handle play/pause, input selection, headphone/preamp selection, and Favorites. But you do need the remote to access all the functions; the display is not a touchscreen.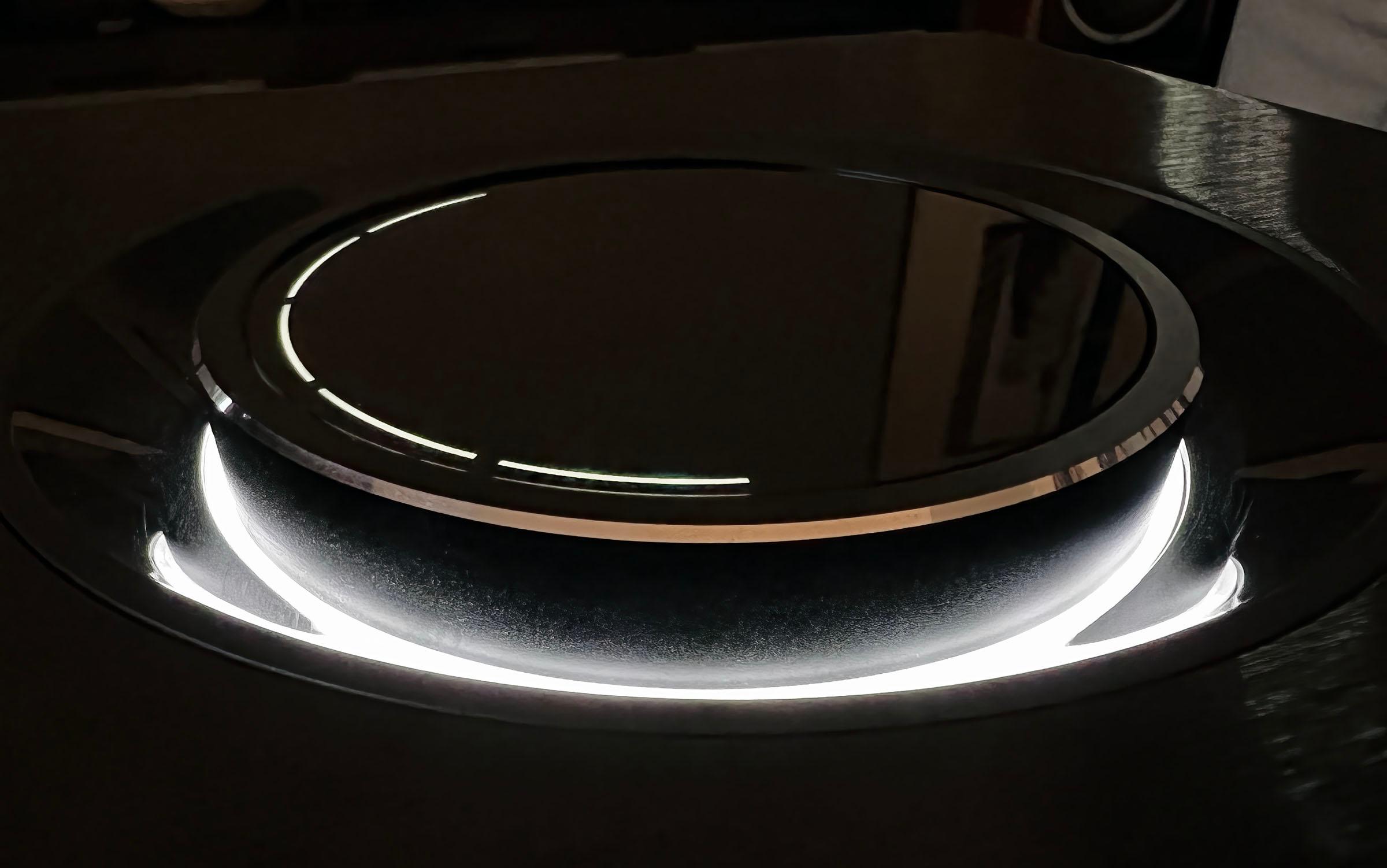 On the top of the unit, you'll find a glorious volume knob. It's so big. It would not fit on the front. It's got LED lighting in a ring around the outer edge of the knob that shows the volume level, and the remote mirrors this with a miniature version of the same circle of LEDs. It's a nice, slick touch that shows the approximate volume level at a glance, but you can also use the numbers shown on the front display to make precise adjustments.
---
Performance
If the purpose of an audio review is to discuss flaws in performance, then the review is over. In other words, there's nothing here to criticize. Perhaps some audio reviewers with more vivid imaginations than I possess will find ways to sing praises with a specificity that eludes me. From my perspective, the goal of audio gear, or more to the point, of digital audio equipment, is transparency and not to imbue some character or signature sound—for fans of that approach, I can point to record players and tube amplifiers.

But streaming hi-res? What you want is the ruler-flat, linear, distortion-free output of solid-state and digital equipment, including amplification that's more than a match for whatever transducer is doing the honors of making the actual sound. And throughout my listening, that's the main thing I picked up: The Naim Uniti Atom Headphone Edition never runs out of gas, even with difficult material like classical music. It's up to the headphones you plug into it to keep up, not the other way around. Fortunately, the headphones I used with it are up to the task: A pair of Focal Clear Mg (dynamic, open-back) and a pair of Audeze LCD-2 (planar-magnetic, closed-back).

The Naim plays a starring role in my review of the Focal Clear Mg, which makes a compelling combination. Check it out here. Long story short, it handles the toughest recordings with ease that eludes lesser headphones and amplifier combinations. It can take the extreme dynamics of classical recordings and make quick work of complex, deeply layered electronica with equal ease.

Naim's compact, luxurious, integrated wireless player and headphone amp is a perfect combination of style, comfort, ease of use, and high performance. If you love listening to music through headphones the way some people like jet skis or motorcycles or fancy kitchen stoves, the cost of entry for this combo becomes quite easy to justify.

Audeze LCD-2 closed back is my go-to for creating electronic music. I connected my PC to the Naim using one of the optical S/PDIF inputs, instantly transforming it into a tool for tweaking sounds. The thrill here is to hear the effect of adjustments on synthesizer presets, reverb filters, or EQ adjustments. It's the ability to play a high-intensity sound without a hint of dynamic compression or distortion and tailor it precisely, knowing that the playback system won't alter or diminish what I craft, whether it's massaging a rolling bassline the shaping the exact tone of a Moog emulator, or putting a finishing touch on a chest-slamming kick-drum sound.

The performance of this system is partly thanks to the power, but it's also due to finesse. The whole idea of reference-quality sound is to let you hear the true sonic character of the original recording or produced track, "what the artist intended," as they say. So I also appreciate how I can load up a virtual piano, feed it MIDI recording from a live, virtuoso performance, and tailor the room impulse response-derived reverb, which is the fancy way of saying I can make the virtual sound like it's in a jazz club, or a concert hall, or a church, and exactly to what extent any of those rooms influence the sound.

I can virtually open or close the piano lid, and of course, choose which piano is used (Steinway concert grand or Bosendorfer? I get to decide, or even A/B compare the difference. But none of that would matter if I could not hear the subtle effects of the adjustments, rendered in uncompressed hi-res 24-bt/96 kHz quality, even with demanding material. And again, I know there are other ways to achieve this capability that cost less, but the point is this is but one of the many things you can do with this Naim.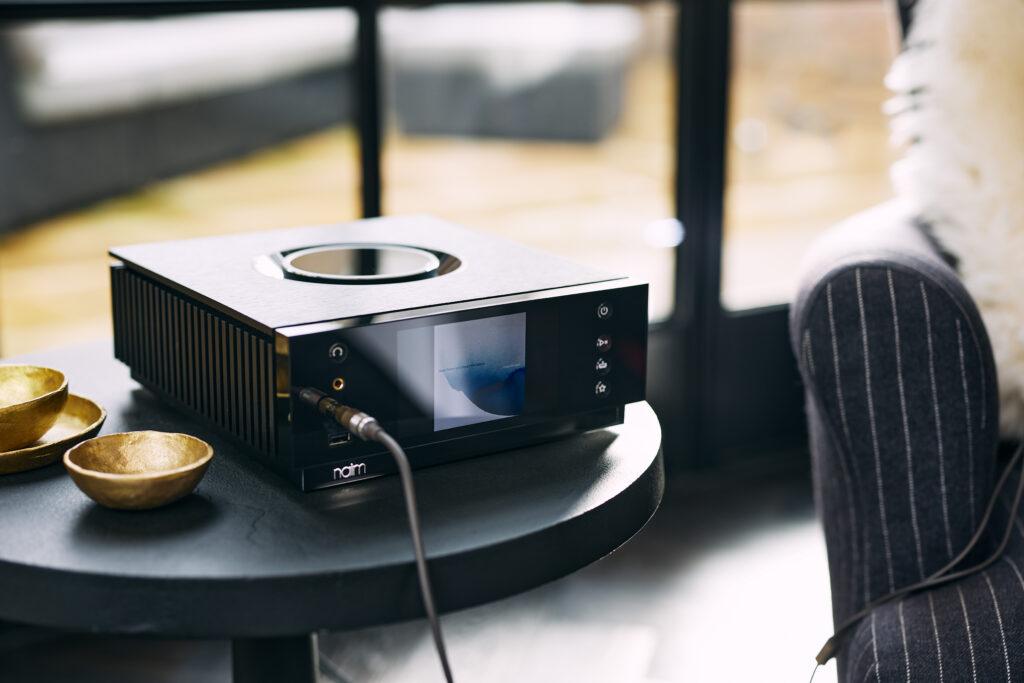 ---
Conclusion
This Naim is certainly no trivial investment, and arguably you can build a "stack" of gear that largely mirrors its function for less. But the point of the Uniti Atom Headphone Edition is its cohesive, designed-down-to-the-last-detail nature. These days, it is well known that you can get performance at a low price if you sacrifice features, aesthetics, durability, materials, and so on. A luxury product has ample capability and delivers it in a refined manner that deeply considers the habits and wants of the user.

It is a true luxury item that the Naim Uniti Atom Headphone Edition impresses at every turn. It is a surprisingly simple to use device despite its functional complexity. The result is easy to use and visually striking. Of course, the main thing this unit offers is great flexibility for headphones fans: It'll drive just about anything you plug into it. And it easily serves as a music lover's primary source—for just about any system you can imagine—thanks to its ability to serve as an integrated preamp with balanced XLR output.

For a music lover seeking a truly integrated, holistic, high-end solution to enjoying their premium headphone collection, the overall form and function of this Naim will surely resonate. This is an easy Editor's Choice for an all-in-one wireless system befitting high-performance headphones and hi-res music fans.