Picture saving a whopping $300 and still getting to bring home this incredible-sounding Klipsch Reference R-120SW subwoofer. Just in time for Christmas, this powered subwoofer is coming to you at the best price ever! Rather than the typical $599 price, you can get this elegantly crafted speaker for just $299.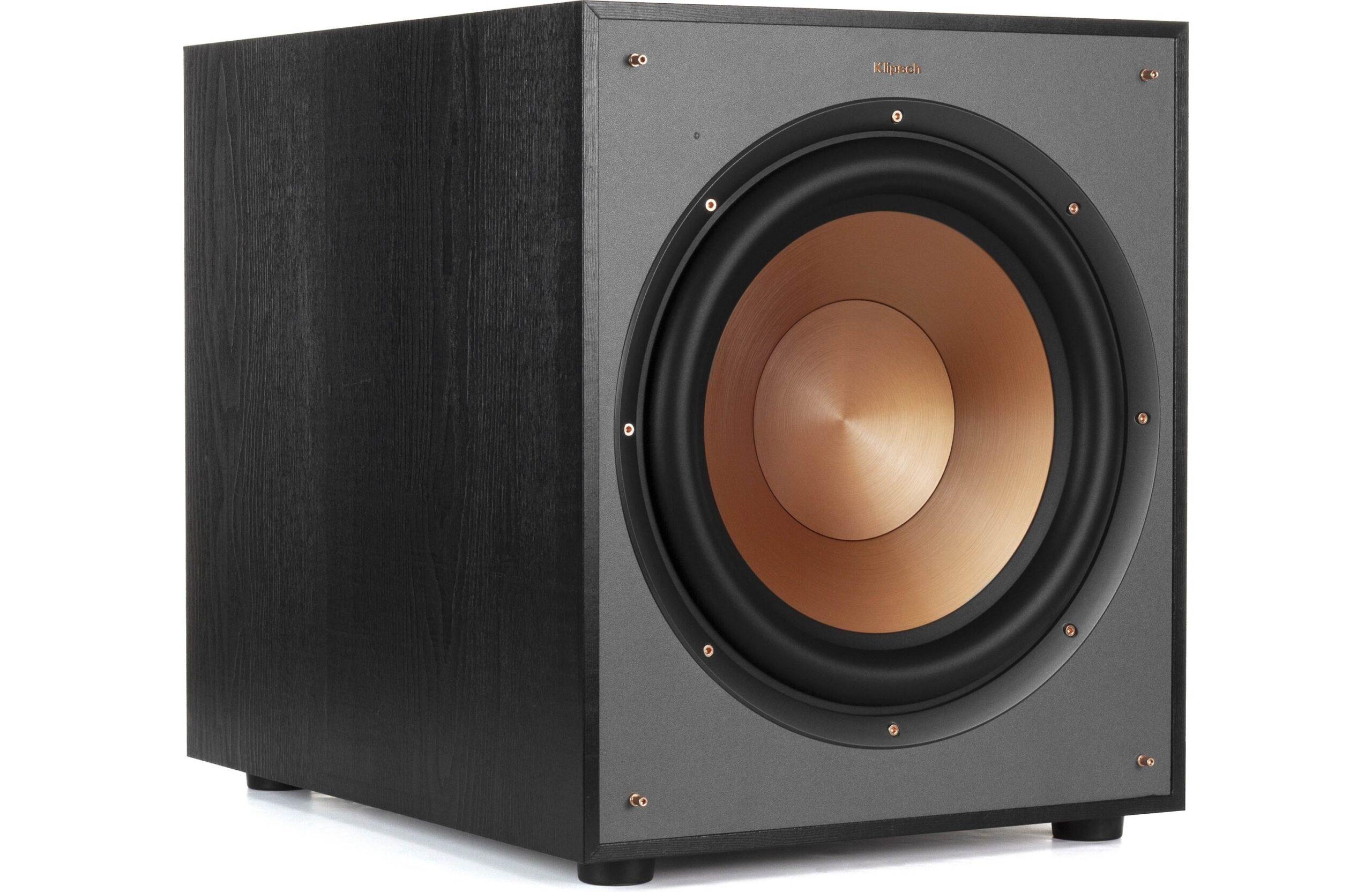 With the subwoofer in the corner of your room blending with any decor, it'll bring your music to life!
This powered subwoofer is flawlessly designed to reproduce deep bass and great sounds at 50% off the regular price.
So, if you're wondering how long this deal will be available. This is a one-time-only and limited-quantity offer! Crutchfield has units in stock and can ship and deliver your product in two days or less.
This beefy subwoofer is reasonably priced for its sound quality and dependability. And right now, Klipsch is chopping off an extra 50% as part of its Black Friday deal. A sale from a top-known brand like this won't last long so get yours while supplies last!
Product highlights:
12" front-firing IMG (Injection Molded Graphite) spun-copper woofer
200-watt RMS amplifier (400 watts peak power)
frequency response: 29-120 Hz
rear-firing port for increased low-frequency performance
variable low-pass crossover
phase switch to fine-tune the subwoofer to your main speakers and room
line level/LFE (low frequency effects) input
auto power on/off
warranty: 5 years woofer, 2 years amplifier
Other places to purchase: