Today LG revealed that it has a new lineup of lifestyle TVs consisting of displays designed for a "home-centric way of life." Examples of the Lifestyle TV life are the LG Objet TV (model 65Art90) and LG StanbyME (model 27Art10). The idea is to innovate when it comes to display design and create something useful for work, play, relaxation, etc. - You know, "lifestyle" stuff.

With its minimalist design and subtle use of neutral colors, LG Objet TV instantly adds sophistication and visual harmony to any indoor space. The LG Objet TV adjusts to the viewer's preferences by raising or lowering a fabric cover using the included LG Remote. Alternatively, you can partially cover the display to only see a curated selection of lifestyle functions.
Objet TV

The LG Objet TV's 65-inch OLED evo panel and advanced processor provide a stunning viewing experience in Full View mode, bringing content of any genre to life with vivid, accurate color expression and exceptional contrast. Along with excellent image quality, the luxury TV features an 80W, 4.2-channel sound system that provides movie theater-like audio for complete viewer immersion. With its Line View, the TV can help users keep track of the week with Date & Clock, convert into a useful audio player in Music mode, or showcase a collection of exclusive space and nature-themed images in Gallery mode.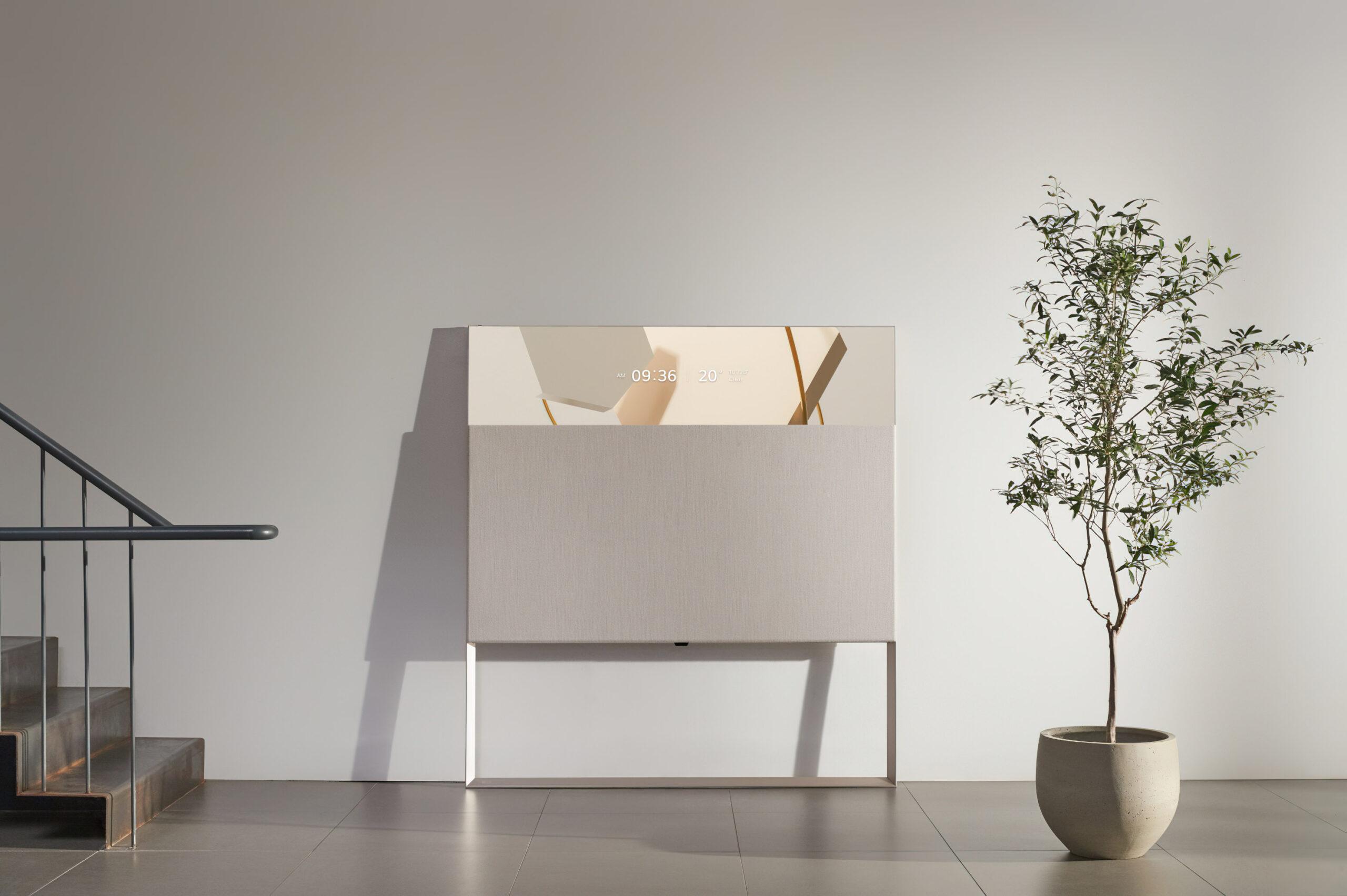 The LG Objet TV's unique fabric cover is designed by Danish textile innovator Kvadrat. They were chosen for their ability to match a wide color palette and mix in with a variety of interior designs.

Installation is as straightforward as the Objet TV's design. The TV is designed to be placed against a wall at a slight inclination of up to 5 degrees, just like paintings in a modern gallery. Conveniently attach external devices like a cable set-top box or game console while keeping the TV's clean, contemporary lines. The TV can also be flat mounted to the wall.

StanbyME Display
This unique entertainment center is a wireless private TV screen with a built-in battery coupled to a mobile pedestal with hidden wheels. The LG StanbyME's 27-inch display is great for movies, TV shows, streaming video material, video chatting with family and coworkers, and attending online classes.

Le design de LG StanbyME combines convenience with viewing comfort. Users can swivel, tilt, and rotate the screen in both landscape and portrait modes. The height may be adjusted to ensure maximum comfort while resting in bed, cooking in the kitchen, or relaxing on the living room sofa. Mobile Screen Mirroring, available on the latest Android and iOS smartphones, makes streaming entertainment to LG StanbyME a snap.

A detachable cradle allows the viewer to place a phone on top of the LG StanbyME for video calls, online classes, and multimedia streaming. Users can connect their laptops or PCs to StanbyME wirelessly or via USB.

LG StanbyME's simple control options include remote, touch, and gesture detection. This product's ui is unlike any TV's display and is personalized to the viewer's watching preferences. In the same vein as Lifestyle TV, LG StanbyME is designed to blend into a range of settings. The TV's rear cover is coated in a textured fabric and finished in a distinctive Pure Beige hue. Instead of a TV, LG StanbyME can show gorgeous artwork, pictures or a calendar with a clock.