A lot of families enjoy bringing home entertainment including AV experiences into the backyard. But a projection-based system will only go so far, looking good at night but useless during the day. But an outdoor TV is ready to go anytime.

An outdoor TV is designed to withstand the elements, and it is bright to overcome high ambient light, and features anti-glare glass to suppress reflections. All this specialized capability comes at a cost compared to a regular TV, so while the $1299.99 Outoor Element Roku TV asks is a high price compared to an ordinary TV, it represents an aggressive price point when it comes to an outdoor TV.
"With the outdoor Element Roku TV, we're able to expand Roku's offerings of the No. 1 selling Smart TV Operating System in the U.S. into a new part of the home. The power and ease of use of Roku TV, combined with Element's accessible-to-all, feature-driven hardware fits perfectly with any outdoor living space."

Tom McFarland, Senior Director Business Development, Roku TV
This being a Roku TV, streaming features strongly and you get easy to use, proven Roku interface and remote, plus access to an enormous variety of contents without the need for any extra streaming devices, which allows the system to be 100% self-contained, and have the IPX5 water resistance—resists sprayed water coming from any direction—that is perhaps the most crucial part of it being an outdoor electronic device.
It is crucial that this TV resists water, and provides a viewable image on a sunny day, but it also needs to resist extreme temperatures, and its operating range is -4 degrees up to 104 degrees Fahrenheit. And this TV is touted as having powerful built-in speakers that are able to operate in a noisy outdoor environment, a significant differentiating factor from regular TVs that typically need a soundbar to achieve that level of audio output.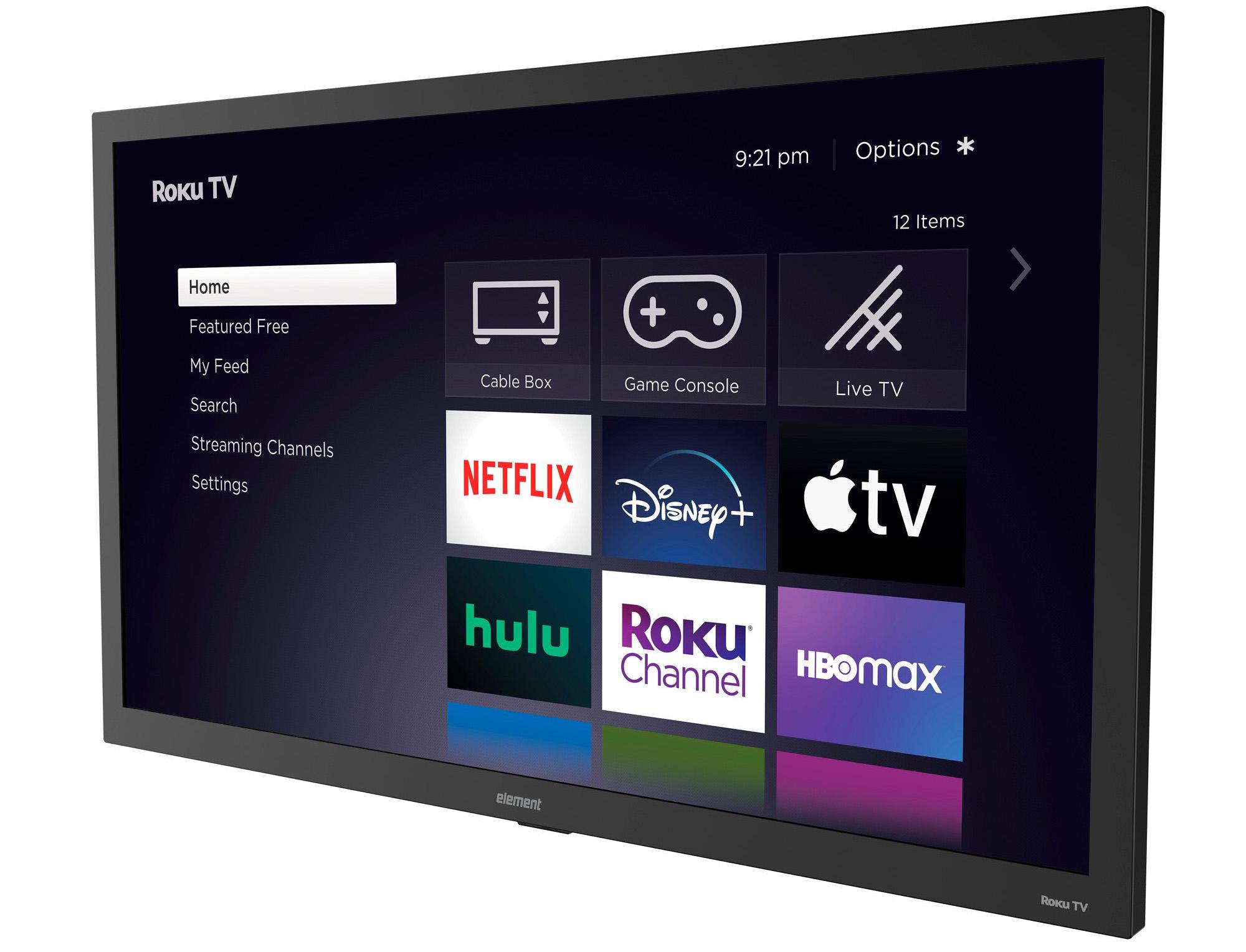 "When designing the Element Patio Series TVs, we wanted to find a way to help people enjoy their outdoor spaces more. Whether our customers wanted movie nights under the stars or game days in the sun, we wanted to make sure the Patio Series TVs delivered the same high-quality viewing experience they're used to, at a price lower than other outdoor televisions."

lad Kazhdan, President, Element Electronics