Sumiko and Pro-Ject USA are excited to introduce the all-new X8 Turntable, Phono Box DS3B, and Phono Box S3B from Pro-Ject Audio Systems. These innovative new products are designed to provide listeners with a truly "balanced" audio experience, which is perhaps a pun referring to the new, balanced phono stages.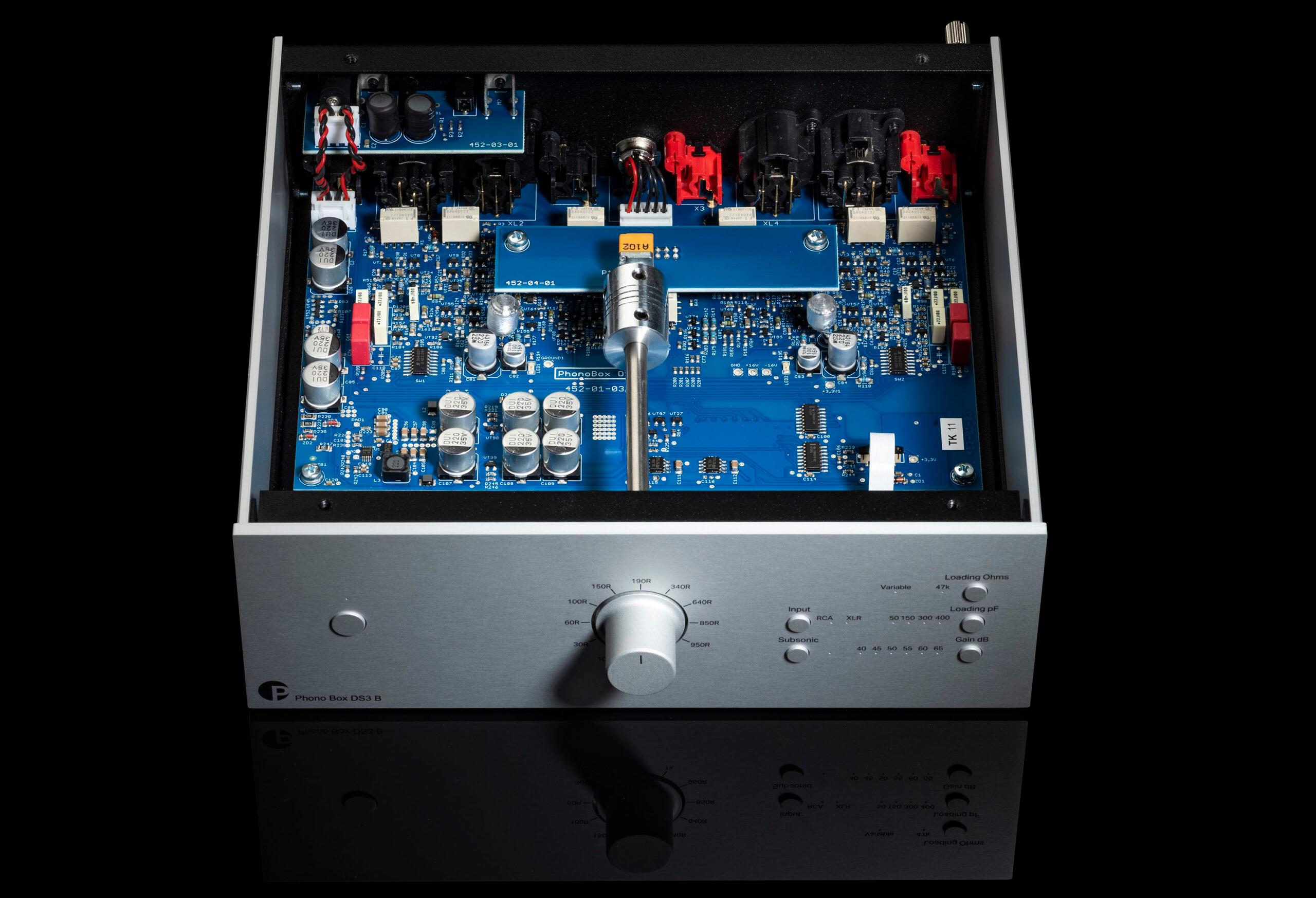 The company promises the new gear delivers dynamic sound, reduced noise, and an improved signal-to-noise ratio, all of which qualify as good things.
"Previously only available in more costly phono preamps, balanced inputs allow the quietest connection between a moving coil cartridge and the phono stage, the new phono boxes uphold the reputation of high value, high performance the Pro-Ject brand is known for."

Pro-Ject
The X8 Evolution Turntable is a high-end analog playback solution that incorporates key technical elements from the Xtension 9 and 10 turntables.

The new Pro-Ject turntable comes with a TPE damped mass-loaded platter that is finely machined and balanced. It is created from a single piece of aluminum and is partially supported by opposing neodymium magnets, which act to reduce the stress on the main bearing. The result is a smooth, stable base for your vinyl records that rotates at the perfect speed.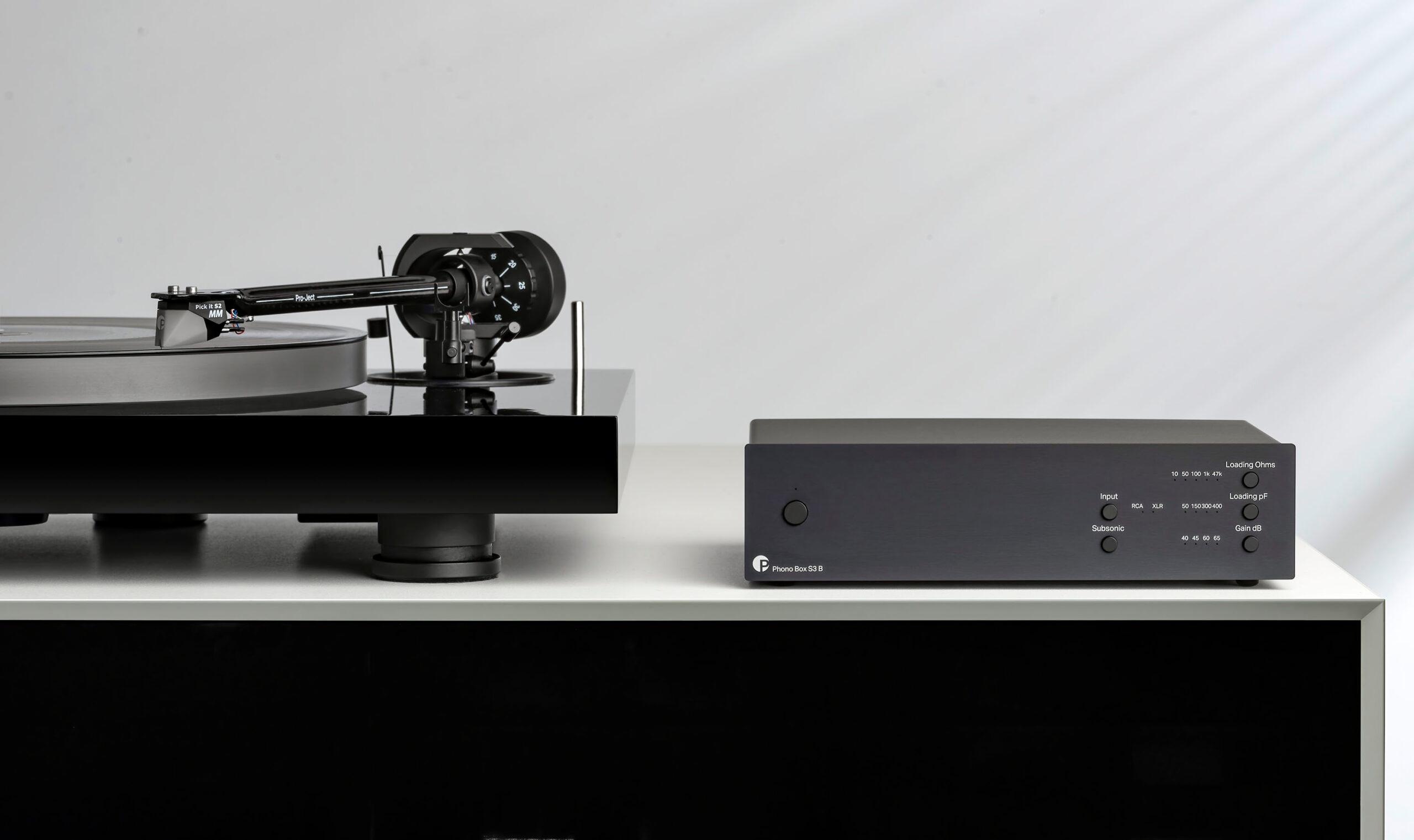 Pro-Ject Phono Box S3 B with the X8 Evolution
---
You'll find these new Pro-Ject products at authorized dealers beginning April 2022. Pricing is as follows:

• Phono Box S3B: $499
• Phono Box DS3B: $799
• X8 Evolution: $2399 without cartridge $2699 with factory-installed Sumiko Blue Point NO.3
---
• Dimensions (lid closed): 465 x 150 x 350mm (W x H x D)
• Dimensions (lid open): 465 x 415 x 420mm (W x H x D)
• Effective arm length/mass: 9″(230mm)/8.5g
• Included phono cable: Connect it E 5P-RCA, 1.23m
• Included: dustcover, 45rpm adapter, felt mat
• Isolation feet: TPE damped aluminum, height adjustable
• Overhang: 18mm
• Platter bearing: inverted ceramic ball, magnetic support
• Platter: 5.1kg lathed aluminum
• Power consumption: 5W (0.3W standby mode)
• Power supply: 15V/0.8A DC
• Rumble: 73dB
• Speed drift 33: ±0.11%; 45: ± 0.09%
• Speeds: 33/45rpm (electronic speed change)
• Tonearm: 9″ one-piece carbon-fiber tonearm
• Weight: 15kg
• Wow & flutter 33: ±0.11%; 45: ± 0.10%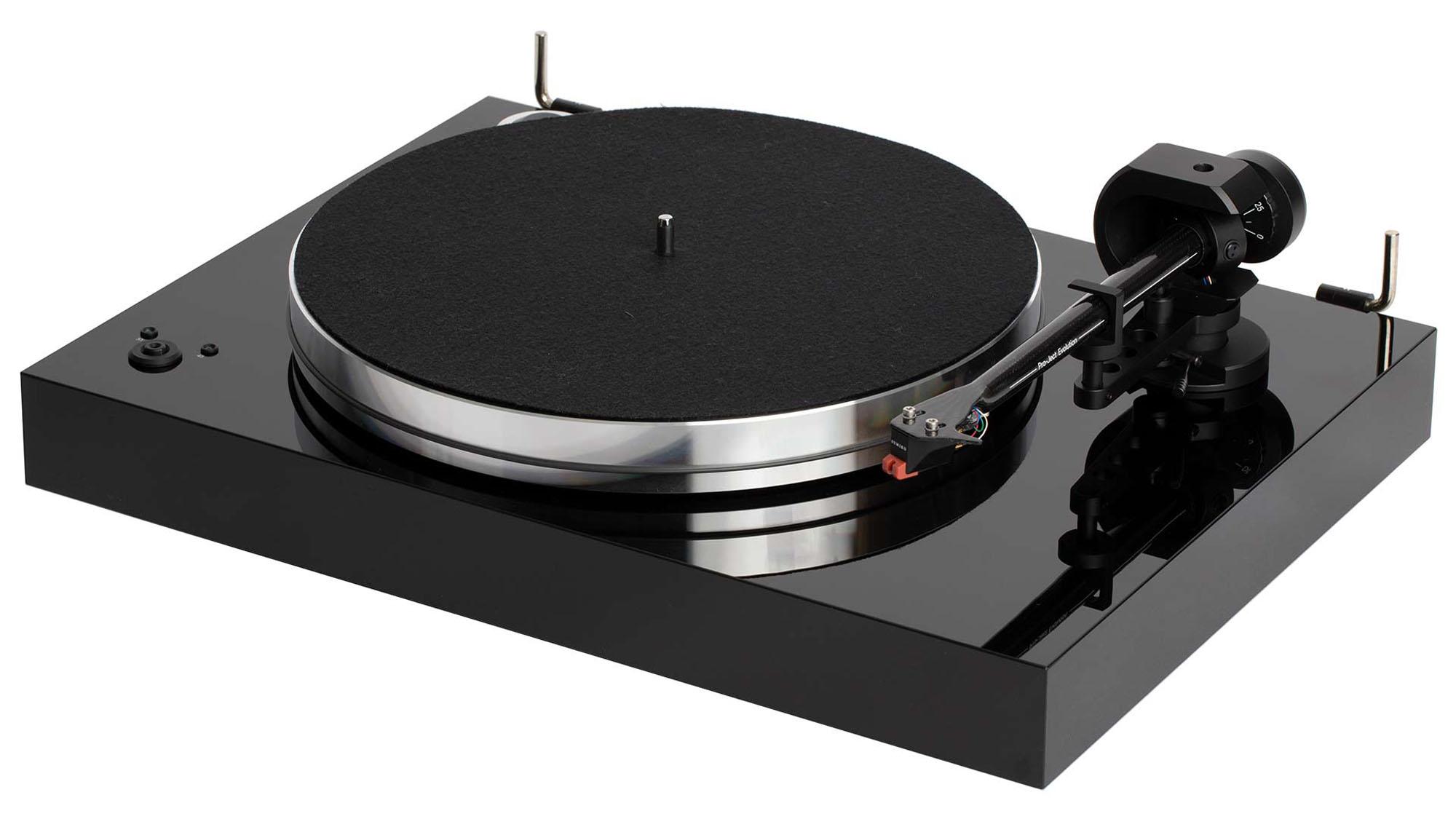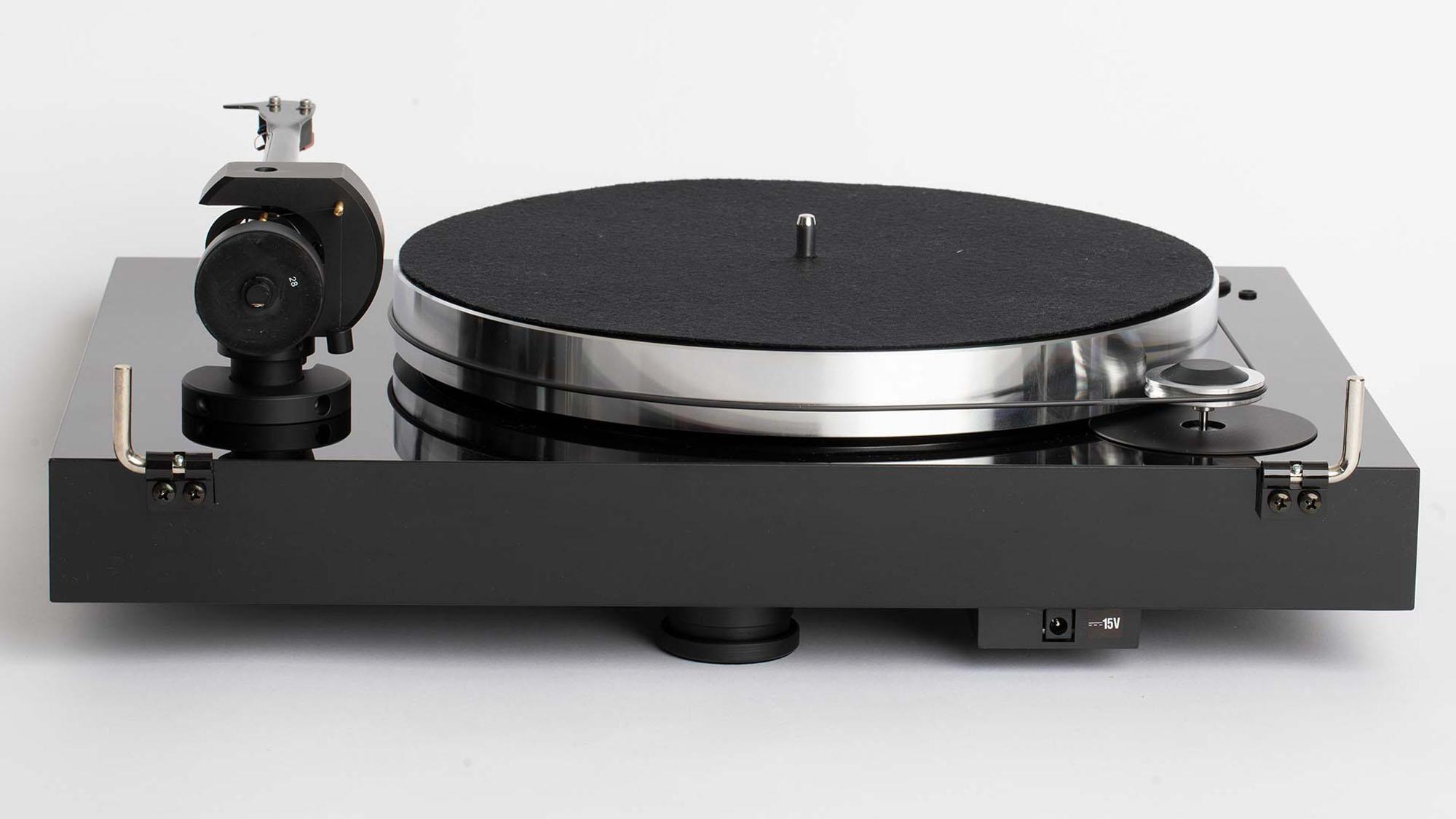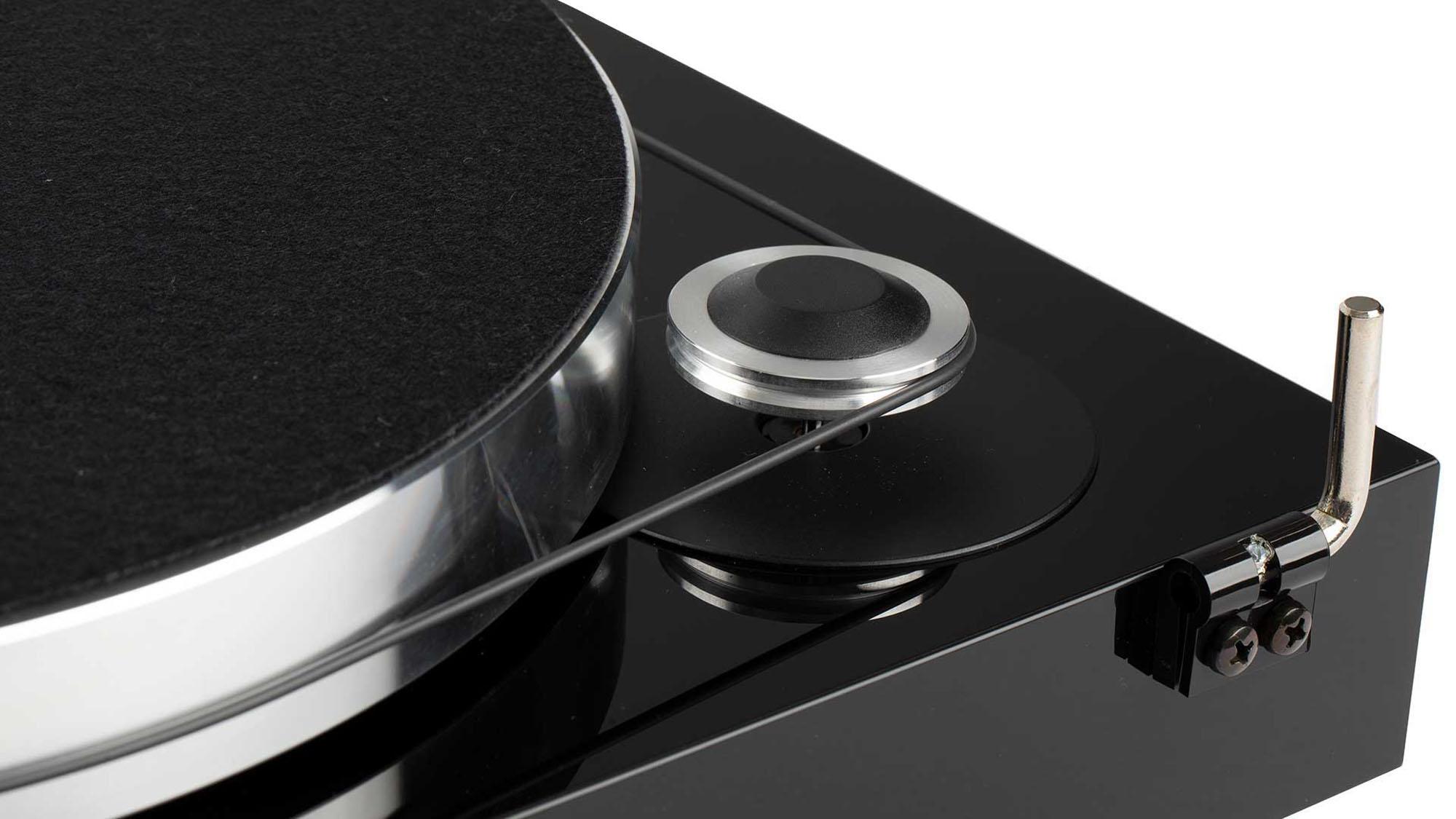 ---
• Input impedance: 10, 50, 100, 1k, 47k ohms
• Input capacitance: 50, 150, 300, 400pF
• Gain (+6dB using XLR Out): 40, 45, 60, 65dB
• SNR MM (40dB): 103dBV, 110dBV ('A' weighted)
• SNR MC (60dB): 85dBV, 90dBV ('A' weighted)
• THD at 1kHz: <0.001% MM, <0.005% MC
• THD (20Hz-20kHz): <0.008% MM, <0.01% MC
• RIAA equalization curve accuracy: <0.3dB / 20Hz-20kHz
• Subsonic filter: at 20Hz with 18dB/octave
• Input: 1x 5-pin mini XLR / 1x pair RCA phono sockets
•Line-level output: 1x pair RCA, 1x pair XLR
• Power supply DC: 18V/500mA
• Power consumption: 18V/170mA DC, <0.5W in standby
• Dimensions: 206 x 55 x 153mm (164mm with sockets)
• Weight: 930g without power supply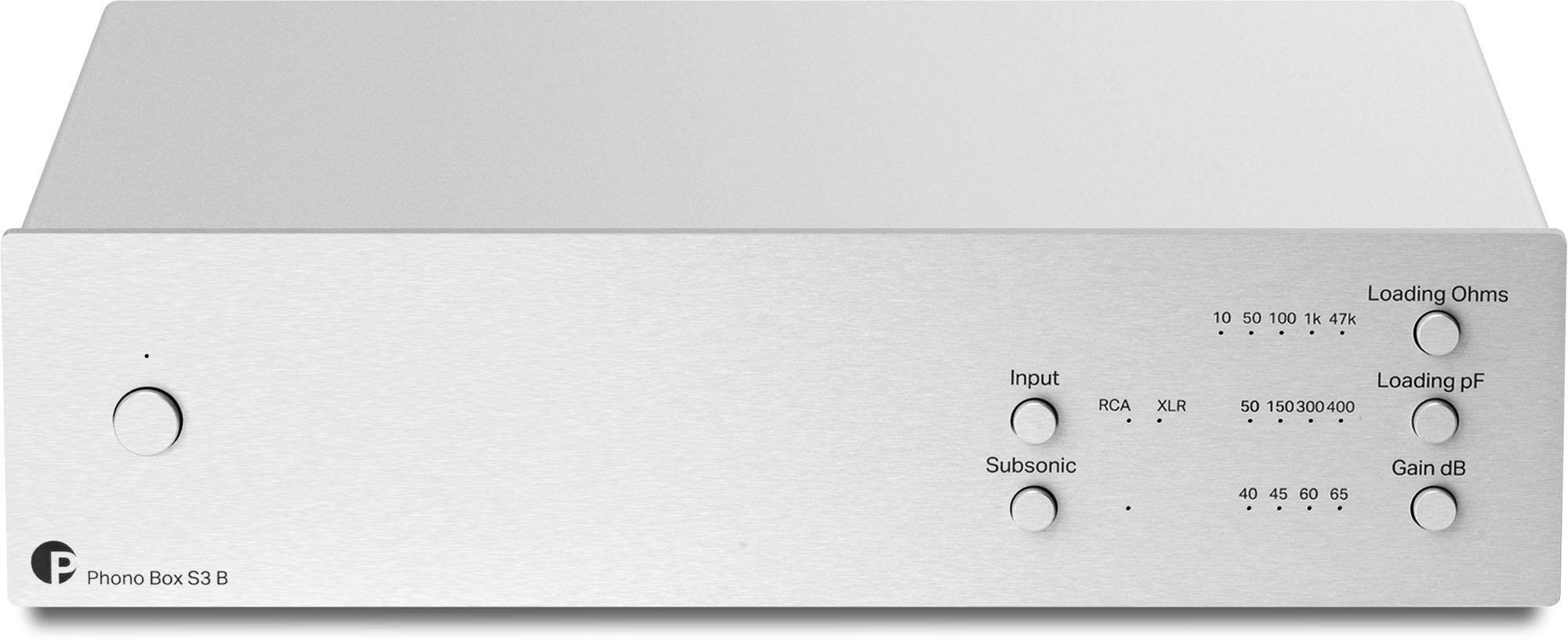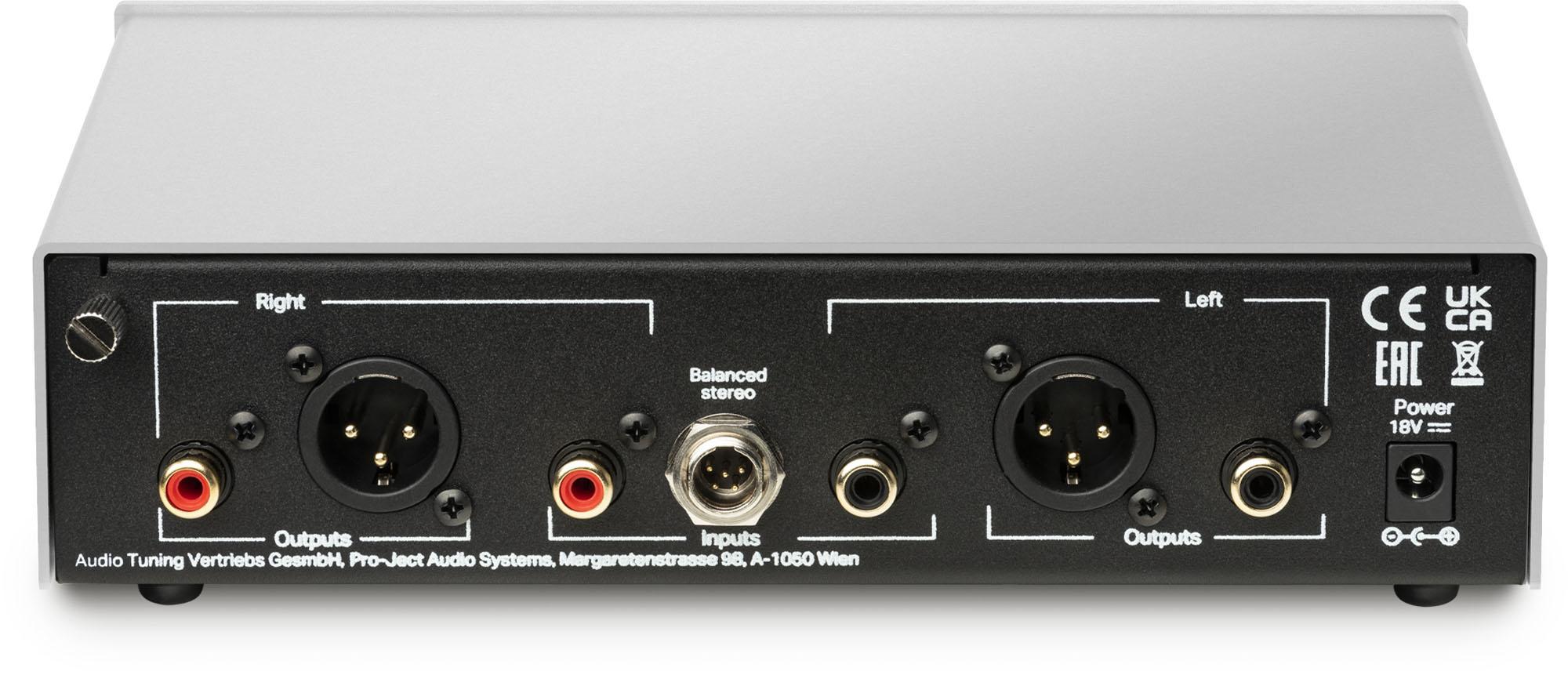 ---
• Dimensions: 206 x 72 x 194mm (205mm with sockets)
• Gain (+6dB using XLR out): 40, 45, 50, 55, 60, 65dB
• Input capacitance: 50, 150, 300, 400pF
• Input impedance: Stepless 10–1000 ohms or fixed 47k ohms
• Inputs: 1x 5-pin mini XLR / 1x pair XLR / 1x pair RCA
• Line-level output: 1x pair RCA / 1x pair XLR
• Outboard power supply: 18V/500mA DC
• Power consumption: 18V/max.290mA DC, <0.5W standby
• RIAA equalization accuracy: <0.25dB / 20Hz-20kHz
• SNR MC (60dB): 85dBV, 91dBV ('A' weighted)
• SNR MM (40dB): 104dBV, 111dBV ('A' weighted)
• Subsonic filter: at 20Hz with 18dB/octave
• THD (1kHz): <0.001% MM, <0.004% MC
• THD (20Hz-20kHz): <0.005% MM, <0.01% MC
• Trigger in/out: 12V on/off detector
• Weight: 1480g without power supply
• Wiring XLR sockets: 1 ground, 2 'hot', 3 'cold'