The latest DLP projector from Optoma is a bright, gaming-centric, bulb-based projector that can do double duty showing movies with 95% DCI/P3 coverage at reduced brightness levels, and it supports 3D. This new projector relies on pixel shift technology to achieve 4K resolution.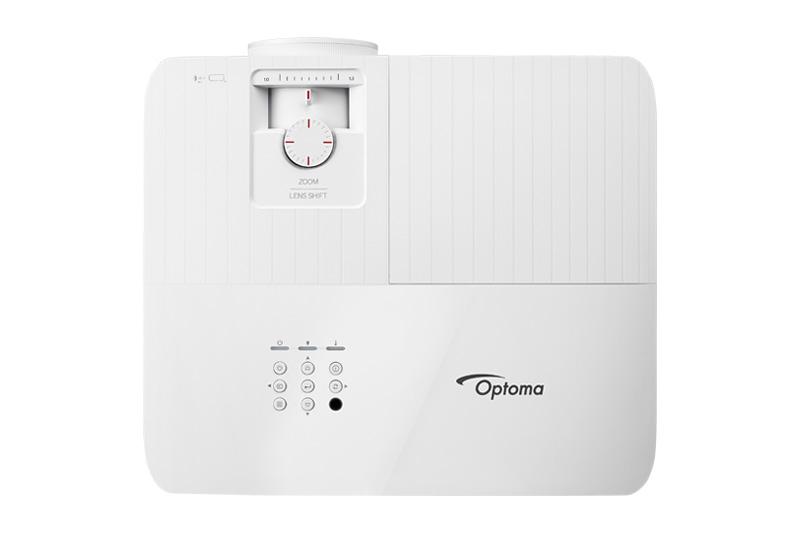 Because this projector is equipped with HDMI 2.0, and not HDMI 2.1, it is not able to handle 4K refresh rates beyond 60 Hz. However, it is able to provide up to 240 Hz refresh with 1080p content, and it advertises a very gamer-friendly input lag of only 4ms for 1080p at 240 Hz, and 19ms at 60Hz and 4K.

This Optoma is an HDR-compatible projector that handles both HDR10 and HLG formats.

Equipped with the speed of a gaming monitor (at least in 1080p) the Optoma UHD55 looks like a solid new option for competitive gaming, or any situation where every millisecond matters.

Another very gamer-friendly feature on this projector is "Super Ultra-Wide" 21:9/32:9 aspect ratio, which is supported by PCs. This projector has a modest 1.3x zoom lens and vertical lens shift.
Being a bulb-based projector, it has a more modest light source life span rating than laser units, but it is also priced accordingly. You still get a lot of hours, 4,000 hours at the highest lamp mode, 10,000 hours in the standard lamp mode.

Available now for purchase at an affordable price, this projector is sure to be a top choice for budget-conscious home entertainment enthusiasts everywhere, and a boon for 3D fans who have seen their options shrink.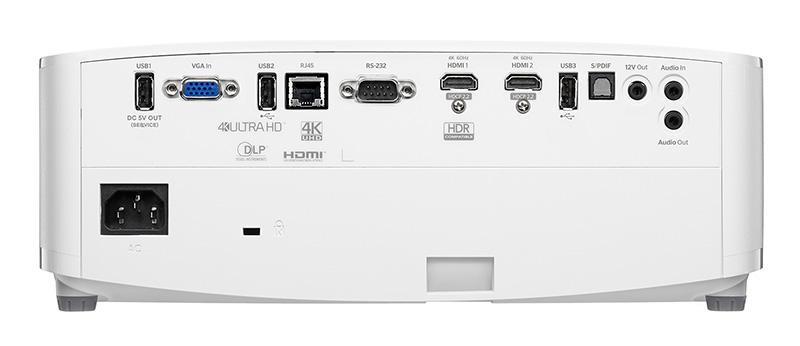 You can place a pre-order for the UHD55 from B&H Photo by following this link

Find out more about the UHD55 at Optoma's website by clicking here.