One particularly impressive listening experience at this year's AXPONA show came courtesy of Masimo Consumer, which spotlighted the mighty flagship AVR from Denon, the AVR-A1H, connected to a pair of Definitive Technology Dymension DM80 tower speakers and a Denon DCD-1700NE CD/SACD Player.
The AVR-A1H is world's first 15-channel AV receiver, delivering up to 150 watts per channel. It can serve as the centerpiece for numerous types of home theater systems, up to a 9.4.6 configuration. Designed and manufactured in Japan and weighing about 70 pounds, this is a significant piece of technology.
The receiver supports all 3D audio formats, and it has an audiophile-grade, two-channel DAC for all 19 channels, plus gold-plated speaker terminals, cast iron feet and rigid construction to protect against unwanted vibrations. In terms of room correction technology, the AVR-A1H comes with Audyssey MultEQ technologies (installed), and Dirac Live upgradability is available for a fee.
The AVR-A1H delivers 8K picture quality on an 8K TV or projector. It supports both 8K pass-through and 8K upscaling of 4K content.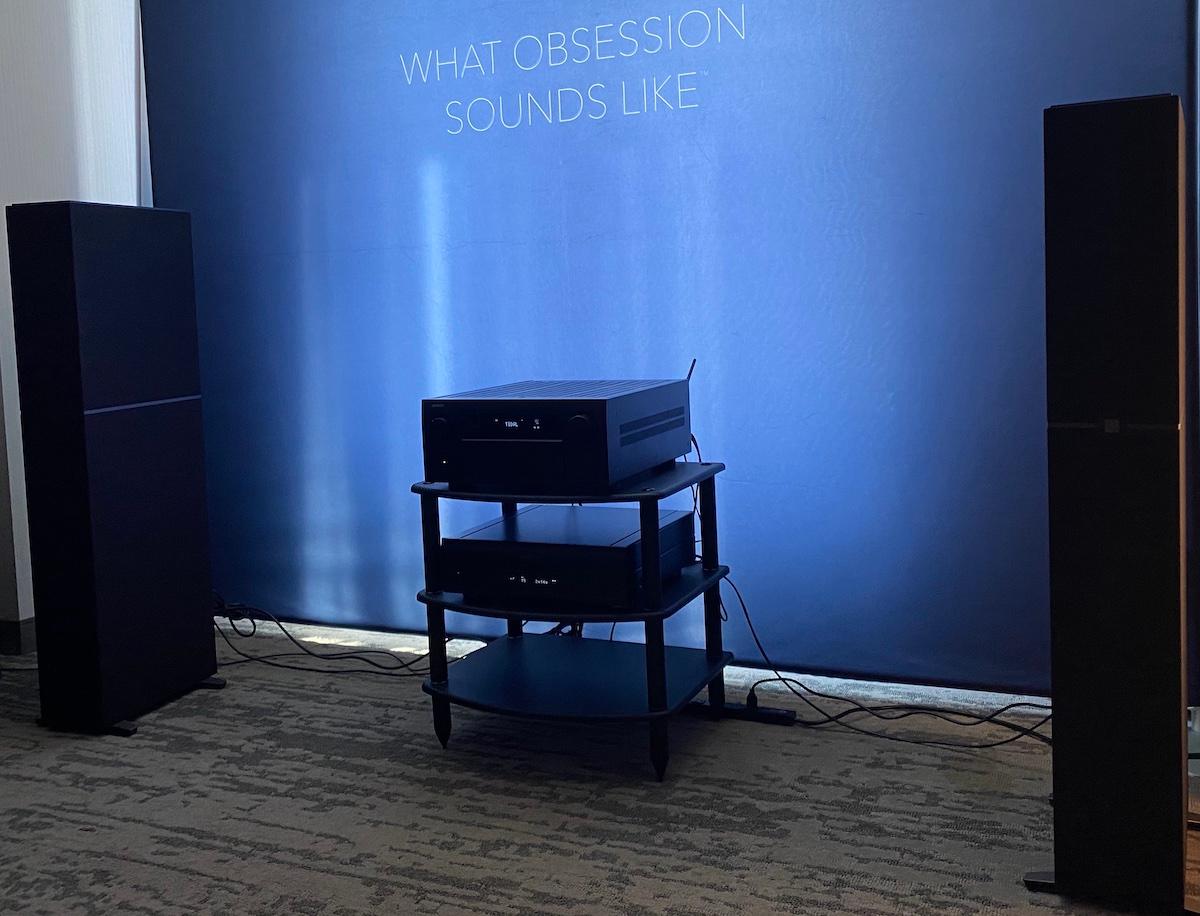 Entertainment Hub
A potent, versatile entertainment hub for movies, games and music, this 15.4-channel AVR can handle Dolby Atmos (starting from a 5.1.2 speaker setup), DTS:X, IMAX Enhanced, Auro 3D and 360 Reality Audio. If you are a fan of deep, mesmerizing bass tones, the AVR-A1H is ready to thoroughly rock a set of subwoofers.
"The power supply here by itself weighs 36 pounds," said Jeff Davis, regional brand activator for Masimo Consumer. "New this year on the amplifier, we've gone to a four subwoofer pre-out [capability]. So, you can wire your subwoofers one of two ways. You can share the same LFE [low-frequency effects] across all four subwoofers—or, you can tie that LFE into the right-front main, or the left-front main, left rear, right rear. It creates what we call directional bass. So, when that dinosaur in Jurassic Park goes stomping around the room, you really get an immersive experience with the bass. It's a cool feature set."
Powered Towers
The flagship tower speaker in the Dymension series, the DM80, can help a home theater system rival the sonic performance found in many cineplexes.
"Definitive Technology was founded in 1990 and we're known for two technologies," Davis said. "One is the bipolar design, and we also have a 12-inch powered subwoofer included in the cabinet. So, we call those powered towers."
Designed so that realistic sound emanates from the front and back of the cabinet, the bipolar driver arrays in the DM80 disperse sound differently than traditional speakers do—and the bipolar effect can be adjusted to optimize for room placement.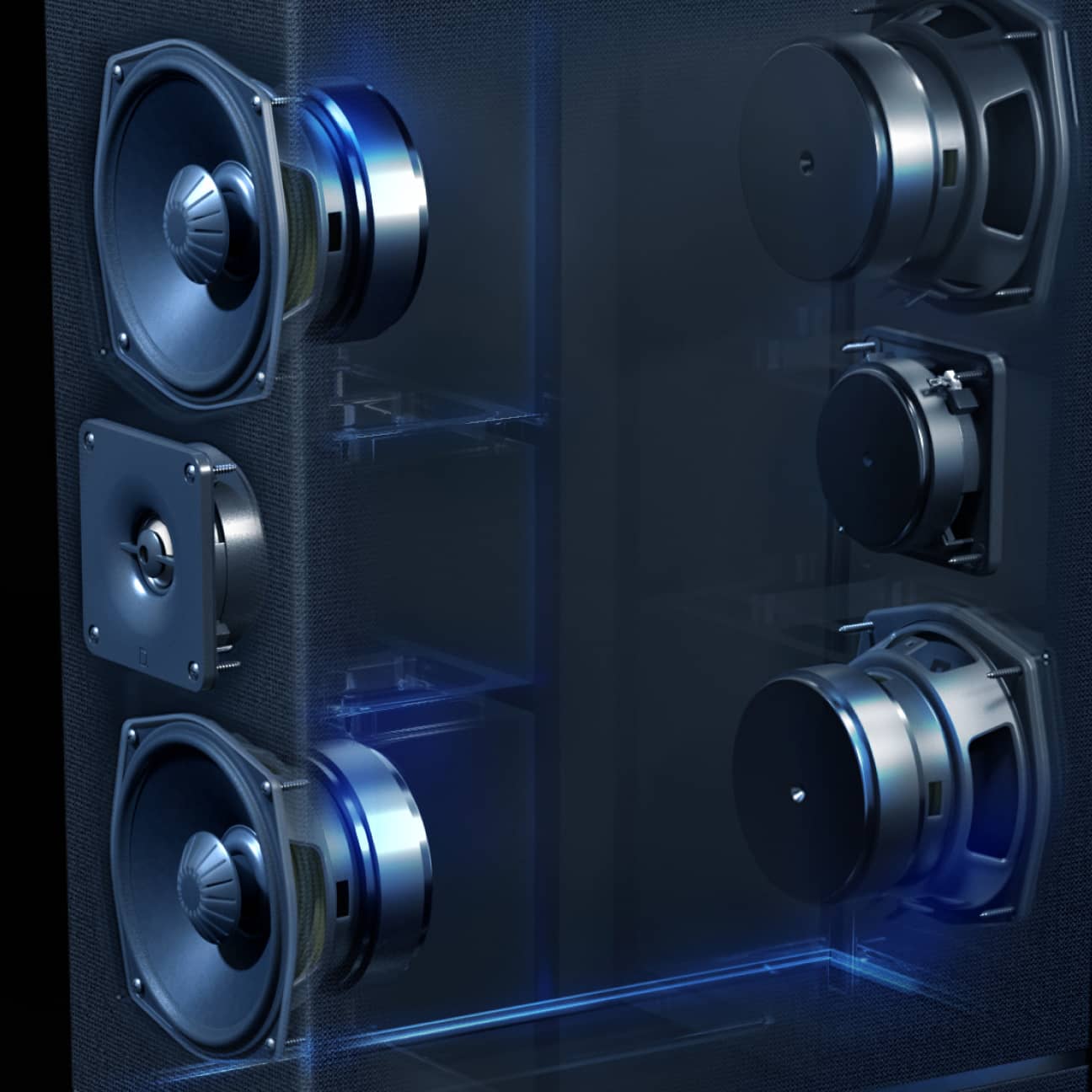 Under the Grille
The DM80 offers 1-inch aluminum oxide tweeters; an adjustable Balanced Double Surround System (BDSS) bipolar array with four 5.25-inch mid/bass woofers; a 12-inch powered subwoofer with 3XR Architecture incorporated into the cabinet; and an innovative 400-watt GaN FET amplifier.
Another patented technology is the knob-adjustable Intelligent Bass Control on the back of the speaker cabinet. This blends subwoofer output with mids and highs to provide canyon-deep bass performance without sacrificing midrange clarity and sonic detail. Definitive Technology engineers aimed to ensure that the thunderous, authentic bass tones would not get in the way of characters' dialogue or other critical elements of a soundtrack.
Overall, BDSS technology improves midrange driver excursion and provides a wide, uniform soundstage. The proprietary Linear Response Waveguide extends and smooths the off-axis dispersion, which is another way to avoid a narrow "sweet spot," thus ensuring you get great sound throughout the room.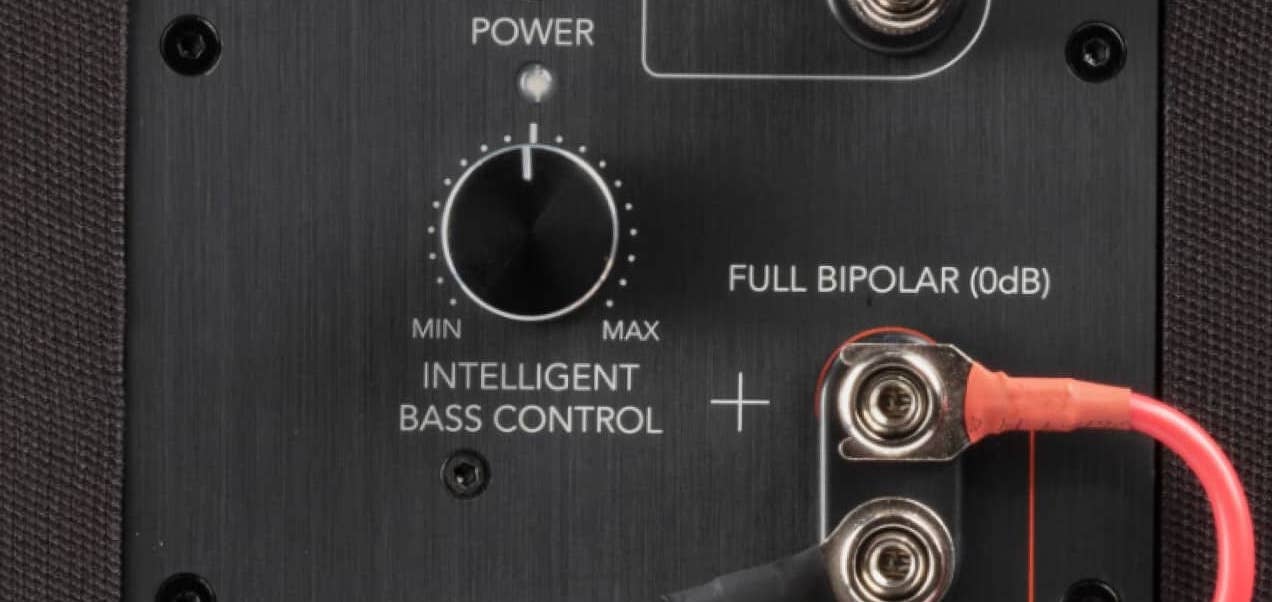 For Disc Lovers
With a proprietary disc drive and Advanced AL32 Processing Plus, the DCD-1700NE is ideal for anyone who cherishes their CD and SACD collections. The Denon original disc drive is built with a premium S.V.H (Suppress Vibration Hybrid) mechanism, engineered to deliver optimal accuracy in sound reproduction.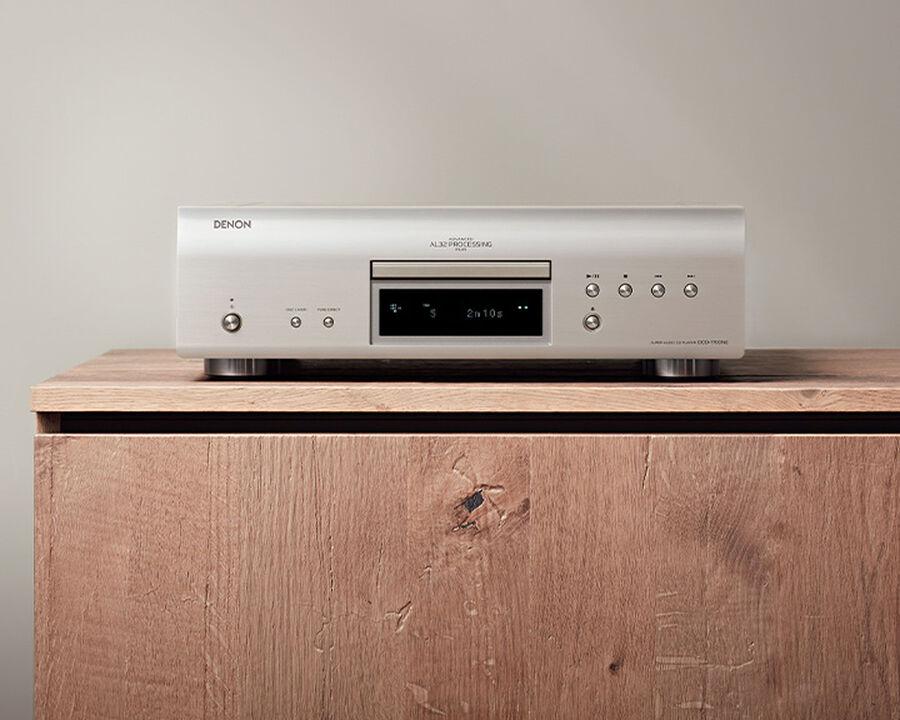 Pricing, Availability and Auditioning
The AVR-A1H is available from authorized Denon retailers, including Crutchfield, for $6,499. The retailer also carries the Definitive Technology Dymension DM80 tower speaker, $2,499 each, and the Denon DCD-1700NE CD/SACD Player, $1,499.
We had a tremendously satisfying experience with these tower speakers at a trade show, hearing them in a system with impressive, accessible components. For such scenarios, if the gear in question fits your budget, it makes sense to audition that exact setup for yourself—before considering mixing-and-matching with other options.