When watching the Super Bowl, you want to ensure that your home theater's audio is clear and at a significant volume to hear all of the action. An ideal speaker you should have in your setup to help you with that is a floorstanding speaker. These speakers are designed to recreate audio with remarkable clarity and impact when listening to the sound in the room. Available in a wide range of designs, sizes, and prices, floorstanding speakers are valuable speakers for your sound system.
An incredible deal that we found currently is on the Definitive Technology BP-9020. This speaker is great for its captivating sound and sleek design. It is on sale for $429.00 each, which is $320 off their MSRP of $749.00! This is a special that you don't want to miss out on!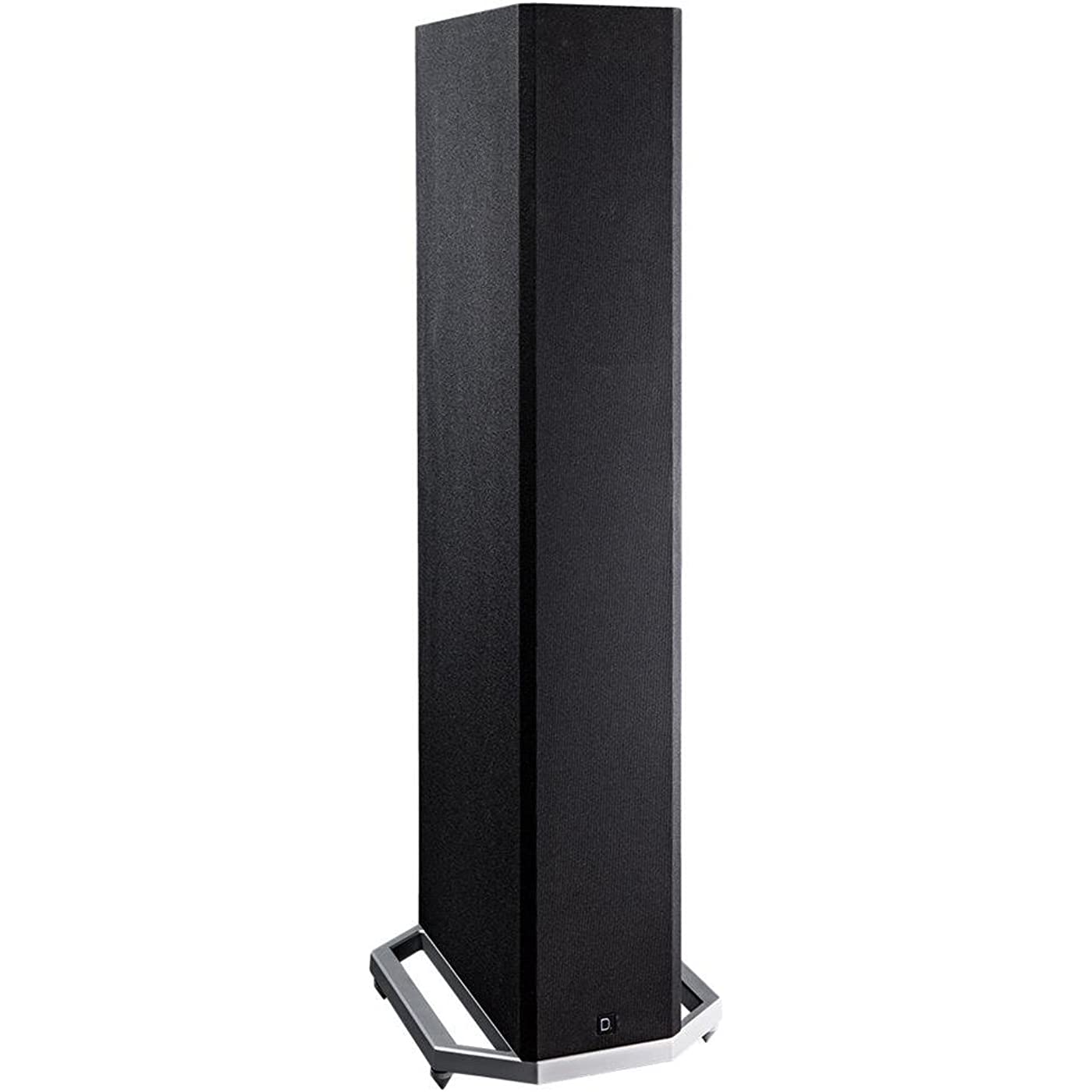 Putting together a personal home cinema for the first time? A speaker you may want to look into getting is the Definitive Technology BP-9020! This speaker is jam-packed with high-end features that will guarantee that you will have an engaging audio experience. Enjoy hours on end of full, deep bass and crisp, accurate sound. Within the BP-9020 is a subwoofer, a 455-watt Class D amplifier, and Dolby Atmos surround sound. These different components work together to provide listeners with an expansive soundstage. Enjoy your favorite music, movies, and shows with a speaker that was created to elevate the way you take in audio. Experience a new way to hear your entertainment with the Definitive Technology BP-9020.
Here are some other featured floorstanding speakers that are available at a discounted price!
The Polk Audio Signature Elite ES50 is a tower speaker that was made to provide outstanding audio with every listen. It's attractive look and notable capabilities while make this an excellent addition to your living room setup. Do keep in mind that you need an AV receiver to give this speaker power. The ES50 can withstand up to 200 Watts and has a frequency of 38-40,000 Hz. A highlighted feature of this speaker is its Power Port® technology, which boosts the bass response within the speaker. Right now, the Polk Audio Signature Elite ES50 is available for a special price of $249.00 each. This is $100 off its original price of $349.00! This speaker will definitely add value to your home sound system.
The Reference Premiere series is a collection of premium speakers from the high-quality audio brand, Klipsch. The RP-8000F is the flagship floorstanding speaker of the series that elevate any audio being played through it. Built within the speaker is two 8" copper woofers in Klipsch's original style for rich bass along with a horn-loaded tweeter for clean, effortless highs. It's state-of-the-design will also add some flair to your room's décor. On sale for $499.00 each, this speaker is being discounted by $330 from its suggested retail price of $829.00! For any audiophile seeking a top-notch speaker for their entertainment needs to get their hands on the Klipsch Reference Premier RP-8000F.
Setting up your home theater as a beginner may be a bit intimidating. You may not know what kind of floorstanding speakers you are looking to add to your sound system. Luckily, we have this article from our experts to give you with some guidance.