Movie night is better with a high-quality projector. For avid movie watchers and home theater enthusiasts, Amazon Prime Day can be a great opportunity to finally buy that 4K projector.
Luckily, Amazon's next Prime Day is almost here. Here's everything you need to know to find the best Prime Day 4K projector deals this year.
---
Best Early Sales Available Now
The 2022 Amazon Prime Day will take place on July 12-13. This might be a good time to finally get a deal on a long-desired projector.
While waiting for the best Prime Day 4K projector deals is a good idea, there are some good offers available even now. These are all great deals that offer a good price-to-quality ratio.
Here are some of the best early sales available now:
---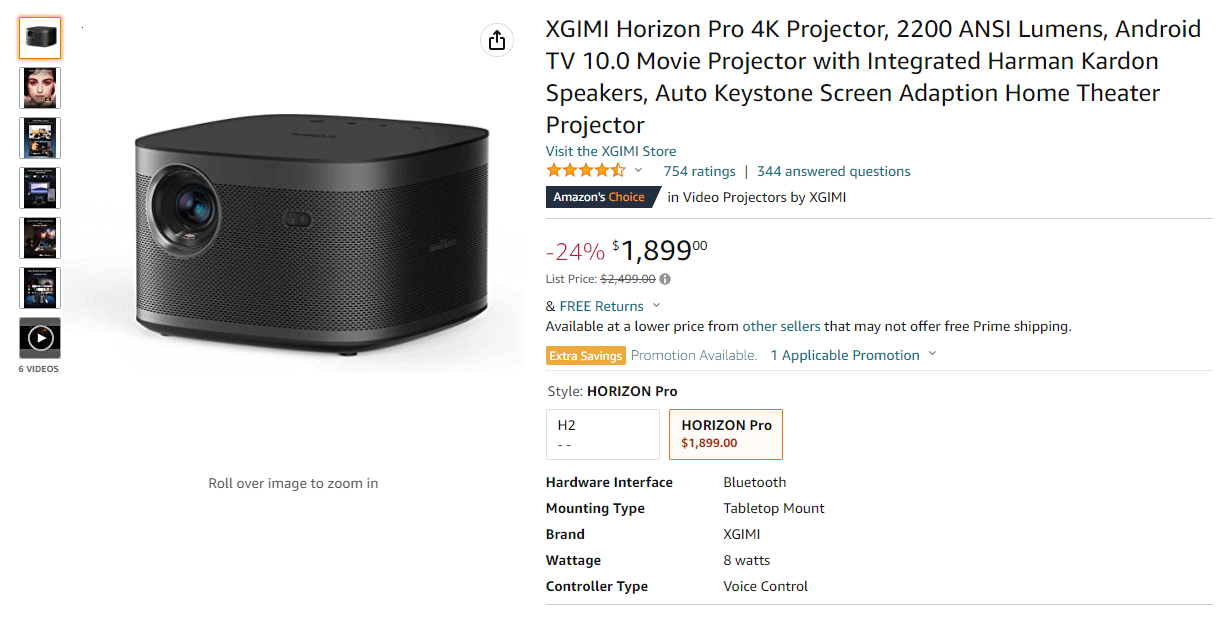 The XGIMI Horizon Pro 4K Projector is a small package that packs a punch. The project is an ultra-short-throw display that comes with built-in Harman Kardon 45mm diameter speakers, delivering both top-quality visuals and immersive audio.
This small form factor projector, measuring in at just H:8.2" x W:8.6" x D:5.36", comes with:
Ultra-bright 2,200 ANSI lumens
DTS-HD & DTS Studio Sound, Dolby Digital compatibility
Auto keystone correction, uto screen alignment, auto focus and obstacle avoidance
X-VUE 2.0 Image Engine, 60Hz MEMC super-smooth motion compensation
---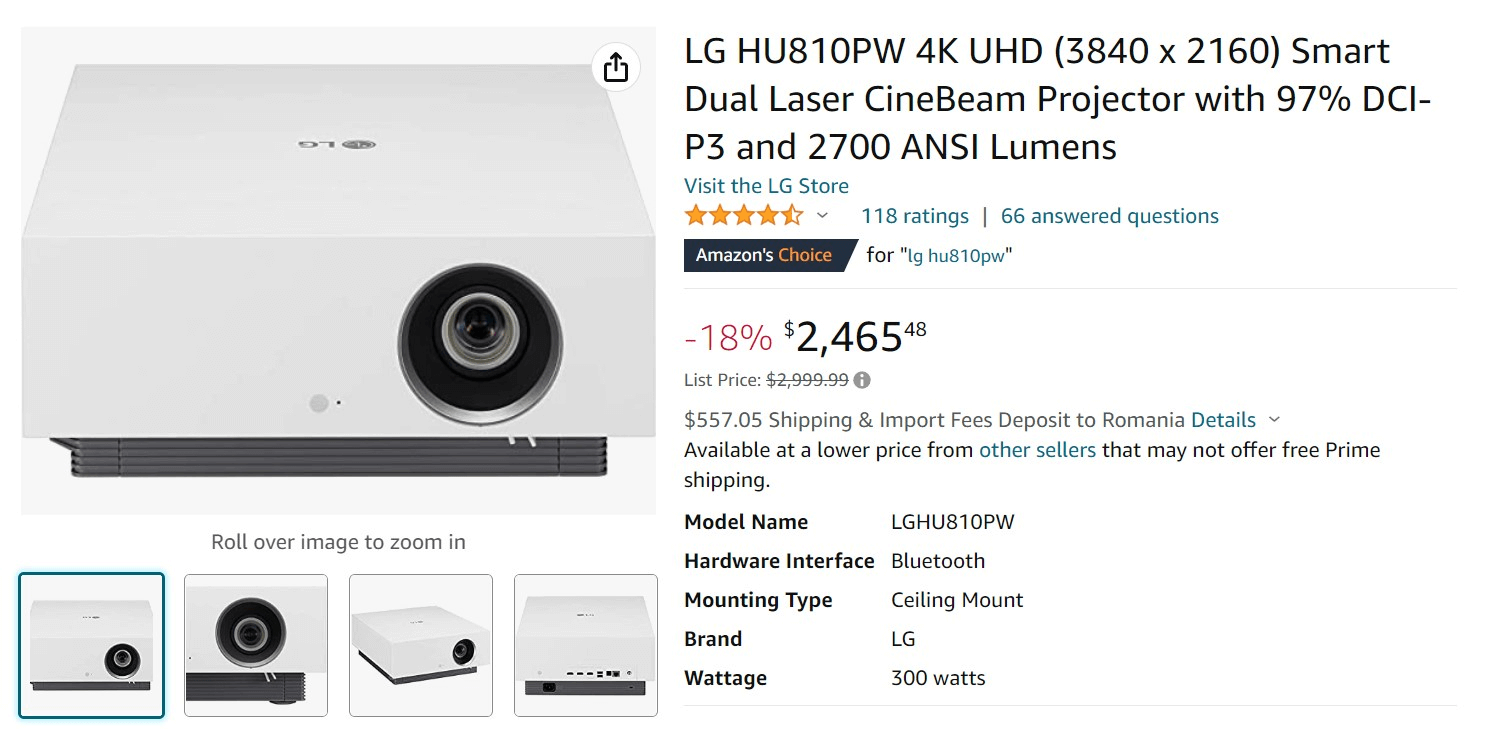 The LG HU810PW 4K UHD is a smart dual laser CineBeam projector. It is relatively compact and light for a long-throw projector.
This 4K projector combines reliable home cinema technology with a decor-friendly design. This projector comes with:
97% DCI-p3 with dual laser
2,700 ANSI lumens brightness
2,000,000:1 contrast
HDR10 & HLG
---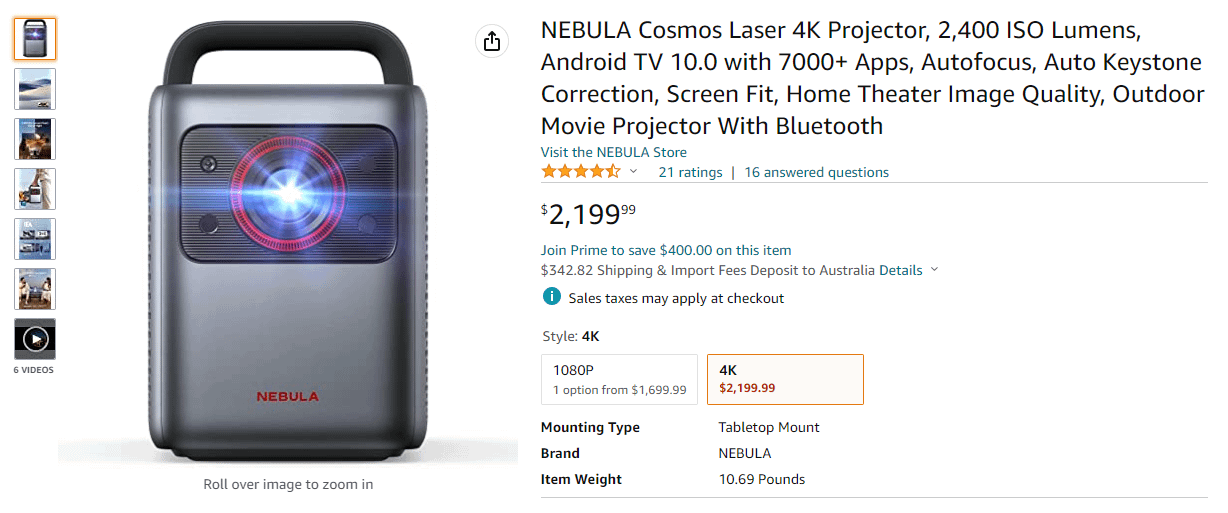 The NEBULA Cosmos Laser 4K Projector is a great choice for those that want to be able to move their projector fairly regularly. The NEBULA comes with auto-focus, auto-keystone and auto-screen-fit features that make setting up relatively quick and easy.
Designed as a portable projector that can be used in the family room or the backyard, this 4K projector is dedicated to offering bright, high-quality images. Here are some of its main features:
2,400 lumens of brightness
Dual 5W tweeters and dual 10W speakers for rich and immersive sound
Android TV 10.0 allows for easy streaming
Intelligent Environment Adaptation (IEA) automatically fits the screen to the space
---
Should You Buy a 4K Projector on Amazon Prime Day?
If you want to buy a 4K projector, delaying that purchase until Amazon Prime Day makes a lot of sense.
Amazon Prime Day sales have been rising year after year. Prime Day sales set a new record in 2021, hitting $11.2 billion. Of the figure, 65% came from US shoppers.
The event is known to offer amazing deals and is one of the biggest eCommerce sales out there, up there with Black Friday and Cyber Monday.
While there are already some pretty good deals available, waiting for Prime Day proper can give you more deals to choose from and more features to compare.
---
When Will Amazon Prime Day 4K Projector Deals Start?
Amazon Prime Day 2022 starts at 12AM PT on July 12 and lasts throughout July 13.
Deals on electronics, including 4K projectors and several Amazon devices, have traditionally been a big part of Amazon Prime Day's offerings.
---
What to Expect from Prime Day 4K Projector Deals in 2022?
While not all products will be on sale, to get an idea of what brands and products will be part of the Prime Day projector deals, let's have a look at some of last year's most interesting offers in terms of projectors:
---
Epson Home Cinema 3200 4K PRO-UHD
Last year, Amazon offered the Epson Home Cinema 3200 4K PRO-UHD 3-Chip Projector for $1,999.99. That was a $300 discount to the product's typical rate.
---
Do You Need Amazon Prime Membership for Amazon Prime Day Projector Deals?
Yes. Amazon Prime day is a shopping event dedicated to Prime members.
If you are not yet a member but wish to benefit from Amazon's great deals, you need to become an Amazon Prime customer before benefiting from the deals.
However, you can always capitalize on Amazon's free 30 trial offer if you don't feel like stumping up $14.99 per month for the membership.
---
Tips for Buying a 4K Projector on Prime Day
If you wish to take advantage of Prime Day projector deals, it is best to plan ahead. After all, this is a short shopping event and you don't want to miss out on a good deal.
Here are four tips to capitalize on Prime Day projector deals:
---
Plan and Research Ahead
Just as with any other shopping event, Prime Day is limited in time. It only lasts a couple of days and there are a lot of excited shoppers waiting to take advantage of all the good deals available.
In order not to waste any time, you should always do your research before the event. Research 4K projector models, analyze their features, compare them, and select a few "favorites" that match your needs and budget.
---
Create a Wishlist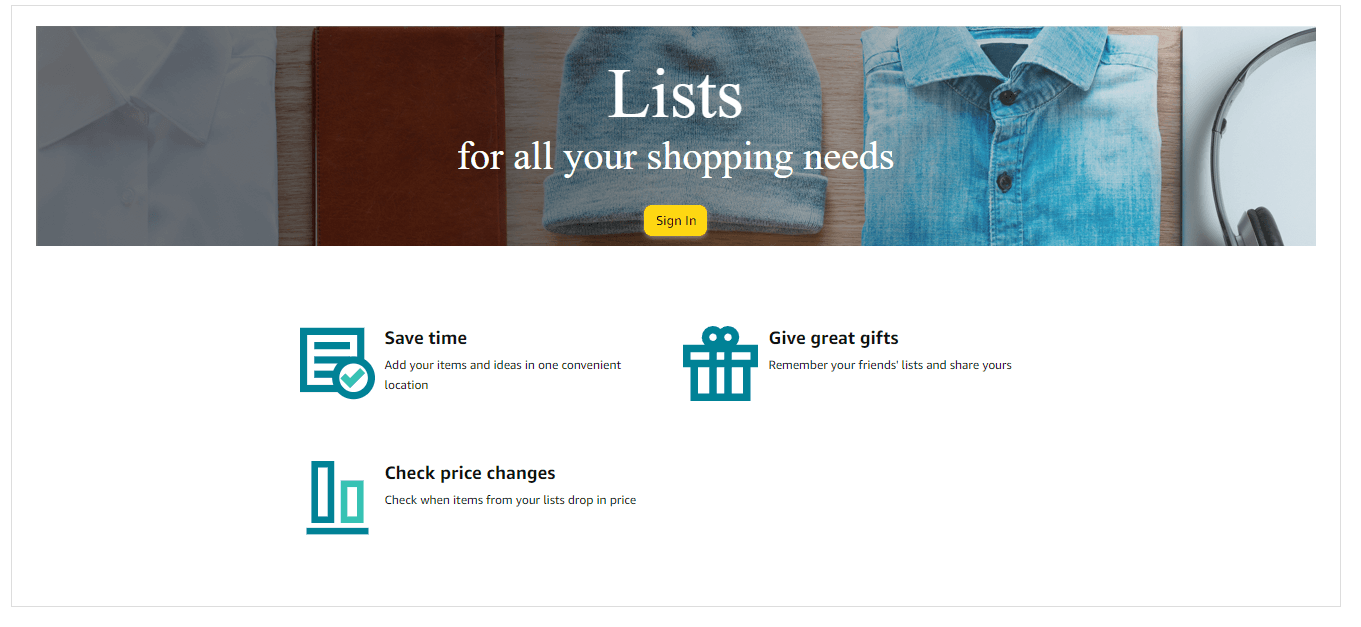 Turn all that research into a wishlist. It's better to do this directly in an Amazon Prime account, as this will make the shopping experience easier on the day.
---
Study the Best Projector Deals From Previous Years
The more thorough the research, the better.
In order to get an idea of how significant Amazon's discounts on certain products are, one can and should study the best deals from previous years. While this won't provide an accurate prediction, it can offer a more realistic view of how significant the discounts are and which brands usually come with applied discounts.
---
Budget Accordingly
Needless to say, budget is very important when planning a new purchase.
Shoppers should always make sure ahead of time that they have the budget needed for a certain purchase. At the same time, that budget should be realistic, and readily available before the sales day.
---
When Is the Best Time to Buy a 4K Projector on Amazon?
Prime Day is a great time to buy a 4K projector on Amazon.
While Amazon offers good promotions throughout the year, shopping on Prime Day can allow you to carefully prepare your budget, do enough research to find a product that matches your expectations and, eventually, find a good deal.
---
Final Thoughts
Those with a passion for home theater can really take advantage of this year's Prime Day 4K projector deals. This is a good opportunity to buy many nice gadgets for a reasonable price. Here are for example some other interesting Prime Day deals.
While Amazon Prime Day offers a great opportunity to splurge on sought-after electronics, it is always a good idea to plan these purchases ahead, in order to take advantage of the best deals.